#StateOfTheArt: Arjun Bahl and Hanif Kureshi of St+art India Foundation reveal the objective behind their contemporary urban art projects
A pivotal urban architecture and design element, art in public spaces encapsulates sculptures, murals, installations, performances, light and sound projections, graffiti and so much more. But did you know, its relevance is more than just another landmark in your city? The influence of public art spaces extends beyond its aesthetic value and serves as a tool for community building, storytelling, and placemaking. Freely available for everyone to interact with, either intellectually or physically, public art spaces not only beautify the city, but also on the general public's psyche.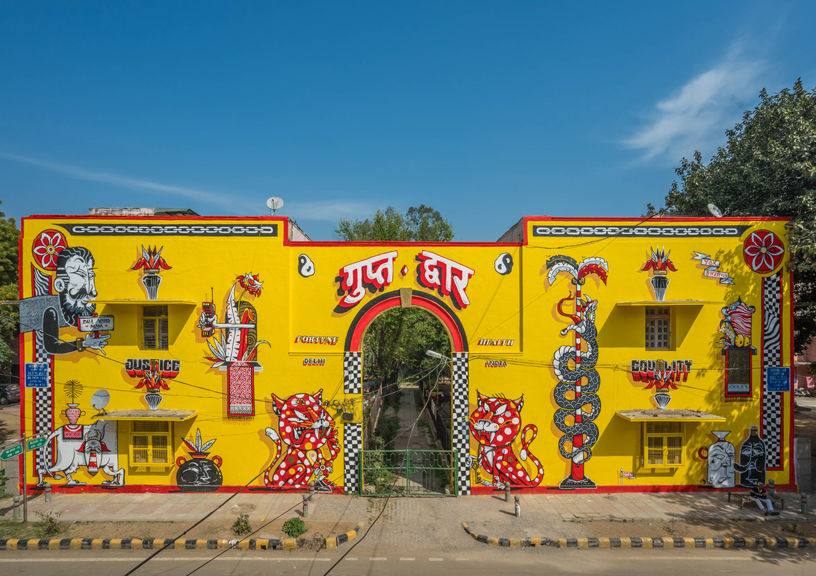 St+art India Foundation (read start) is a not-for-profit organisation founded in 2014 by five individuals with the intent of making art more democratic, and for all. By taking art out of the conventional spaces such as museums and galleries, and instead embedding it within the spaces we inhabit and navigate every day, St+art explores the synergy between art and its ability to transcend socio-cultural barriers and lead to exchange of ideas through unique and collectively shared experiences in public space. 
In the initial months of 2015, St+art collaborated with Asian Paints and began working on India's very first public art district. Located in the capital, Lodhi Colony is now known to the city, and the country, as Lodhi Art District. A project that began with the painting of two murals today contains sixty artworks by renowned Indian and international artists. They recently came together to launch the 3-month long Mumbai Urban Art Festival (MUAF). To commemorate its 150th anniversary, the Sassoon Dock became an art hub, open to all with permanent outdoor murals that enrich this hyper characteristic site while leading to the three indoor experiential exhibitions.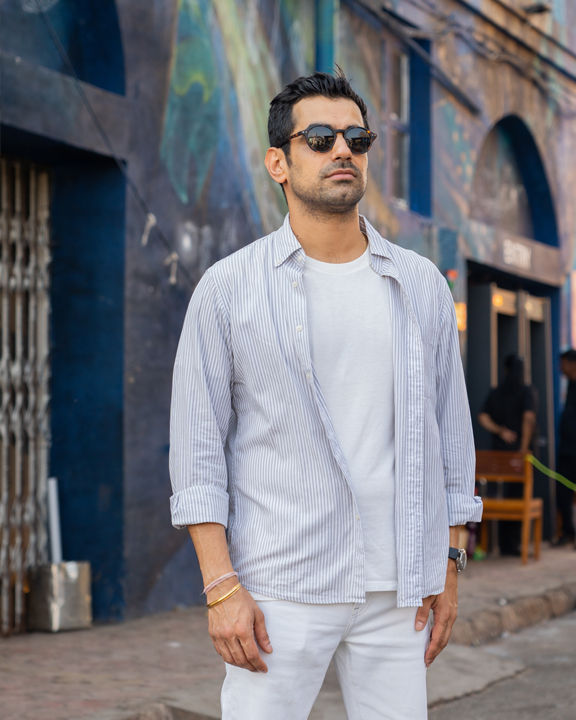 In an insightful discussion with Architecture+Design, co-founders of St+art India Foundation Arjun Bahl and Hanif Kureshi share how art needs to be democratised and used as a tool to break barriers between various strata's of society: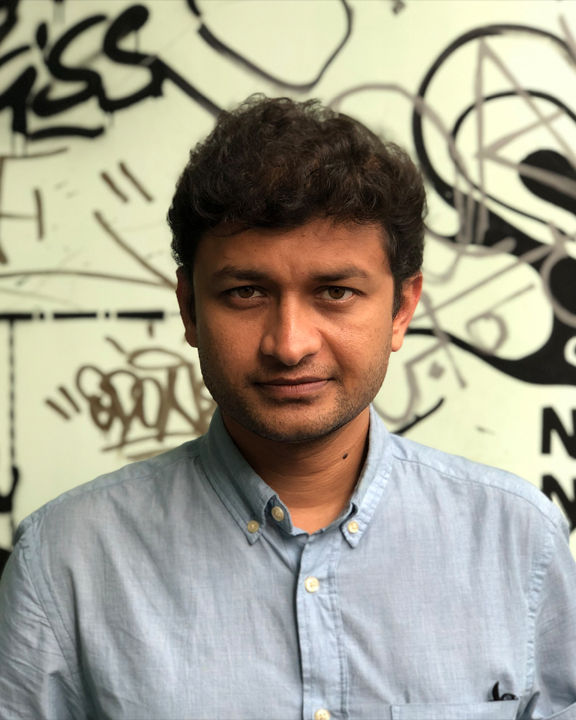 Kashish Kaushal (KK): How did you come up with the St+art foundation? What has been your objective for these contemporary urban art projects? 
Hanif Kureshi (HK): Essentially, we started around 2014, with a goal to make art more democratic as a medium. We have five co-founders (Arjun Bahl, Hanif Kureshi, Giulia Ambrogi, Akshat Nauriyal and Thanish Thomas) and all of us come from very different backgrounds. Working majorly around graffiti and street art, initially we just called our artist friends over and hosted them as they painted the walls of Delhi, and slowly turned it into a festival. The kind of response we received for our first outing at the streets of Shahpur Jat and Hauz Khas, it felt like we needed to continue this. Later, we partnered with a few embassies, along with Asian Paints who became our vision partner. It was only in 2016 that we started with the idea of art districts, which are more permanent spaces in the city, just like an open art museum.
KK: How do you decide which artist comes on board? What are your expectations from society or the people you've made these art districts for?
HK: We first take the project into account, and then work backwards to see who's the best fit for the kind of curation we're doing. Basically, the artist needs to work in public spaces and have exposure to working in public space. We seek very meaningful partnerships with different organizations, whether it's an NGO or a cultural institution, or brands and corporates for that matter. Once we finalise the artist, we primarily work with them and the style that they use.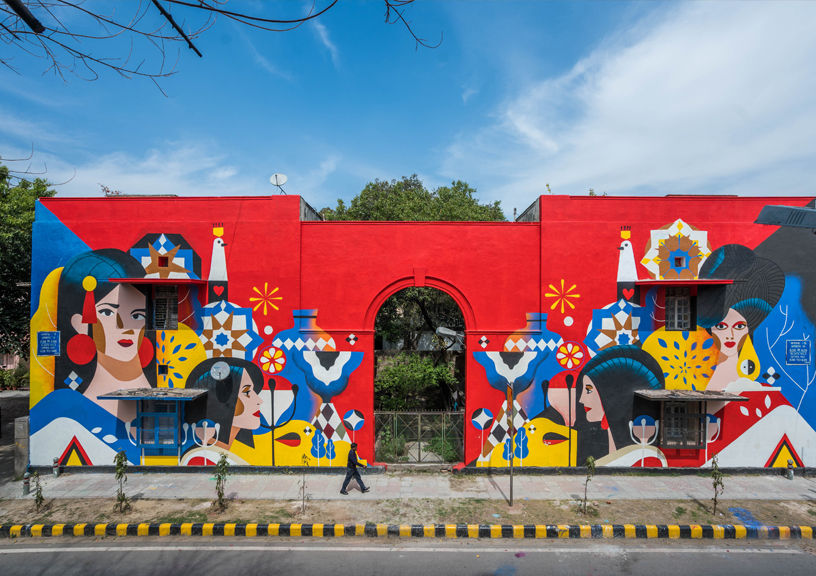 KK: Art brings people together, but it also creates a divide amongst people who are its connoisseurs and those with limited resources to be a part of this niche crowd. Does art only belong to the affluent inside art galleries? Please share your thoughts about making art accessible for all. 
Arjun Bahl (AB): That's exactly the reason why we do what we do. It's because you're mistaken if you think that art only belongs to the affluent and a certain stratum of society. The fine arts have only been limited to the galleries and if you look closely, the galleries are designed in a way that does not let anyone come in with ease, and that's their actual business model. For us, art should be accessible to all, and the Mumbai Urban Art Festival is a fine example to illustrate that. A top producer from Hollwood, an entrepreneur, or even a billionaire could be standing next to a fisherman and admire the art that's in front of him. That space is common for all, no matter where you come from.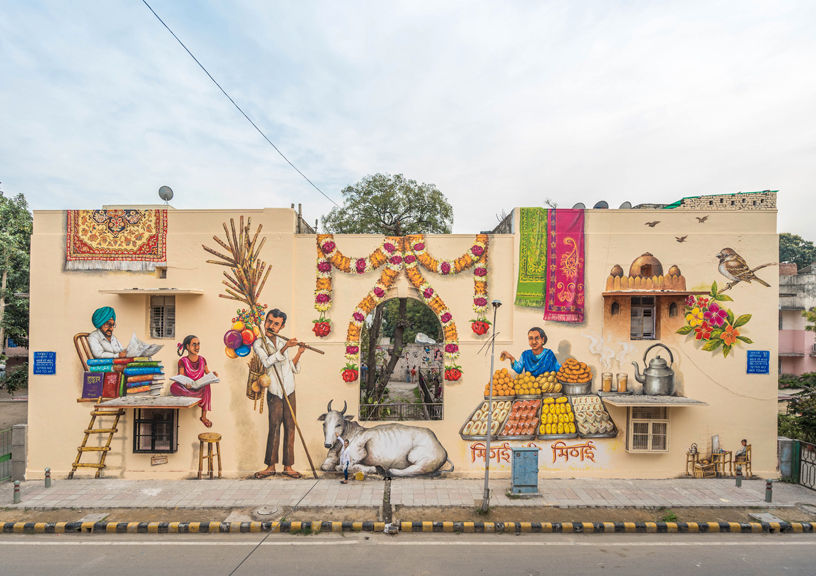 KK: What is the one thing you would like to change in the art/design industry and why?
AB: We would like it to be more open and flexible than it is right now. It's alarming that India's contribution to the world art market is less that 1 % since it's such a big country. How can we settle down with this number because I refuse to believe that we lack the talent. Another change I would suggest is to collaborate more. 
Want to read the full article? Click here and subscribe to A+D!