In their first of many outings together, the power couple—Founder of Habitat Architects, Zafar Chaudhary and Managing Director and Growth Strategist, Monika Choudhary – along with their son, Senior Architect and Director – Operations, Sahir Choudhary, indulge in a congenial tête-à-tête with us. While Zafar and Monika shared insightful viewpoints on everything design and anecdotes from their three-decade-long practice, Sahir kept us intrigued with his immensely future-forward approach towards the craft.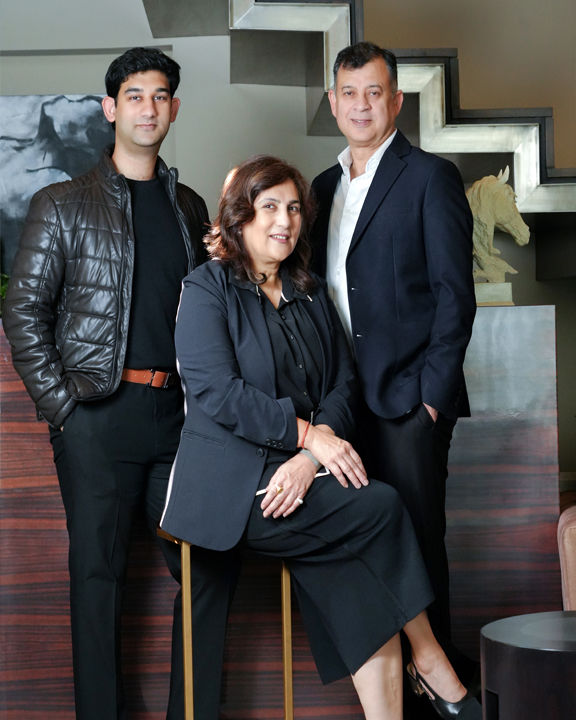 In the realm of architectural innovation, some practices stand out as beacons of creativity and legacy, weaving their designs seamlessly into the urban fabric. Habitat Architects, a renowned architectural firm founded in 1994 by the visionary duo of Zafar Chaudhary and Ranjodh Singh, and later joined by Monika Choudhary, epitomises this blend of tradition and modernity. With an illustrious portfolio spanning three decades, Habitat Architects has not only reshaped the built environment, but also etched their mark on the collective architectural consciousness. The firm's journey is not merely a chronicle of buildings, but a narrative of passion, dedication, and a profound connection to the cities they serve.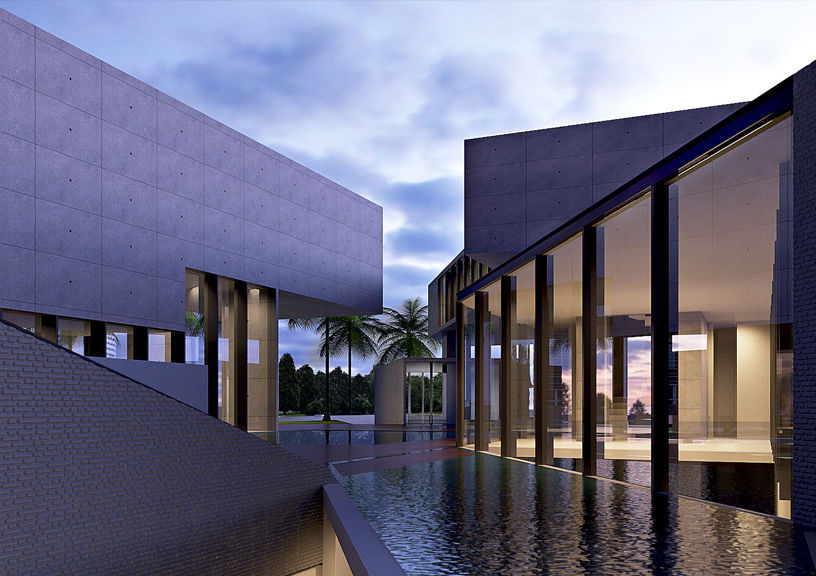 At the heart of this tale lies a rich legacy, one that is intricately interwoven with the architectural heritage of Chandigarh and Ludhiana—the cities they call home. They drew inspiration from the architectural marvels that surrounded them, allowing the soul of the cities to infuse life into their designs. Their creations were not just buildings; they were eloquent conversations with the cityscape, embodying the spirit of the people and the culture. Sahir Choudhary, their son, is now stepping into the footsteps of his visionary parents. His relationship with architecture is not just professional; it is a calling, an unwavering commitment to carry forward the light of creativity and innovation that his parents have lit. Under their guidance, Sahir recognises that architecture is not merely about building structures; it is about fostering a deep, symbiotic relationship between the built environment and its inhabitants.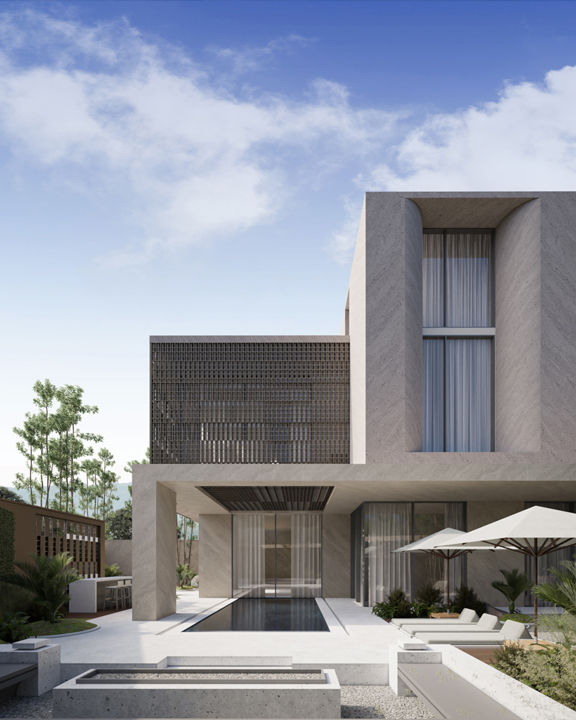 What sets Habitat Architects apart is not just their impressive portfolio of projects, but their profound connection with the communities they serve. Their designs are not isolated entities but living, breathing organisms deeply embedded in the social and cultural fabric of their surroundings. In exploring the story of this firm, one cannot help but be captivated by their ability to transform spaces into experiences, buildings into narratives, and structures into legacies. In this exclusive and thought-provoking conversation with Habitat Architects' Founder & Principal Architect, Zafar Chaudhary, Managing Director and Growth Strategist Monika Choudhary and Sr. Architect and Director–Operations Sahir Choudhary, we embark on a voyage where each edifice tells a story and reflects the enduring legacy of a practice that stands as a testament to timeless architecture.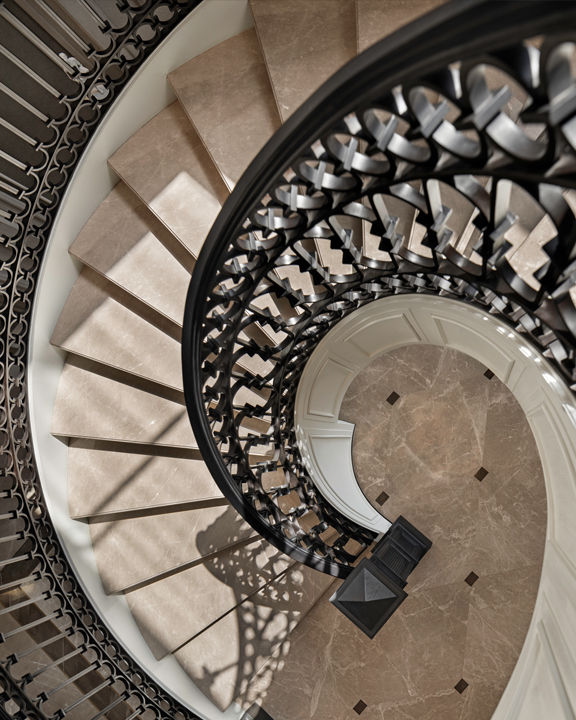 Before you dig deep into this interview, here's a little disclaimer: the first part of interview dissects the firm's inception, Zafar and Monika's trysts with design, and then follows Sahir's experiments with new age design technologies and the road ahead!
Read on and immerse yourselves in the key excerpts from the interview:
Kashish Kaushal (KK): Let's start this interview with a blast from the past, you started this practice three decades ago. Tell us a little about your growing up years. Were you always inclined towards architecture and design? How much influence did the city's architecture have on your approach towards design.
Zafar Chaudhary (ZC): My journey into architecture began during my school years. I was deeply interested in art and was also a science student, which laid the foundation for my understanding of aesthetics and basic artistic principles. Living in Chandigarh throughout my education played a significant role in shaping my inclination towards architecture. As an art student, one works in two dimensions. Sculptures, on the other hand, add a third dimension, often in A3 size. However, with architecture, design becomes a tangible experience as you navigate through it, engaging with the spaces in a unique way.
Monika Choudhary (MC): Growing up as the daughter of an architect in Chandigarh, I was immersed in a world where design, art, textiles, and architecture formed the basis of our everyday conversations. My mother is an architect, and my father is a financial consultant, so the business of architecture kind of seeped into my blood. And then I would second what Zafar said; growing up in Chandigarh made design, art, textiles and architecture a second language which would have been an uphill task to inculcate if I were to be living in any other city. It aided the shaping of my perspective on the environment and its interaction with buildings. I have vivid memories of sketching alongside Zafar at places like Gandhi Bhavan in the Punjab University, where my passion for design truly blossomed. Pursuing architecture felt like a natural progression for me. Studying at NIFT Delhi was a transformative experience. The vibrant atmosphere allowed me to explore the creative aspects of design and craftsmanship, and I found joy in the quirky and unconventional. These experiences not only influenced my work but also deepened my understanding of fabrics, colours, and architectural sensitivity. Over the years, I made a conscious decision to focus solely on architecture and interior design, channeling my passion into creating spaces that harmoniously blend various art forms. It's been a fulfilling journey, and I'm excited to continue crafting spaces that resonate with creativity and innovation.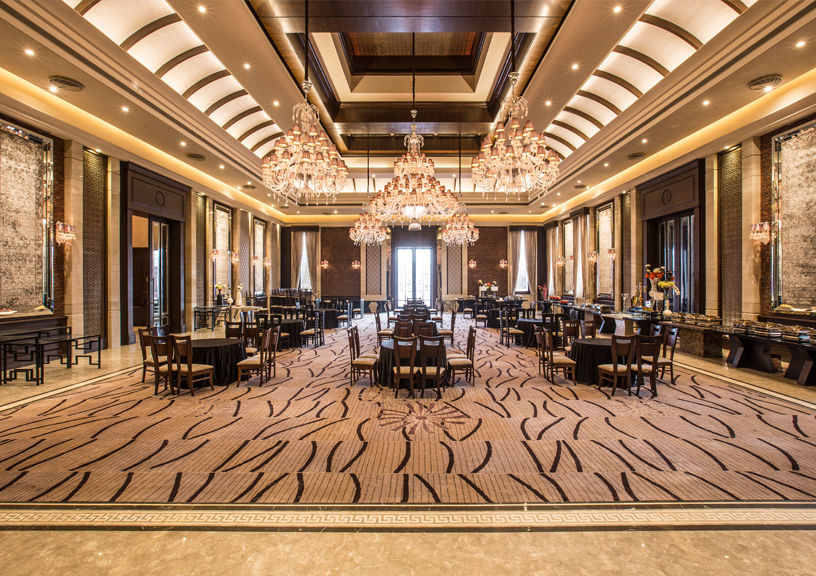 KK: Just because you are connected to the cities Chandigarh and Ludhiana, I am almost compelled to ask your views on Le Corbusier. As young students of design, were you inspired by his works? Any other legendary architects you were particularly fond of?
MC: For me, it was hands down Frank Lloyd Wright. I am still not over the awe of the Fallingwater house—an iconic symbol of people living in harmony with nature. It formed a significant basis for my design approach: a blend of nature, inside-outside harmony, timber, and water, it all just comes together!
ZC: Le Corbusier was definitely influential, especially in terms of the structural clarity in all his designs where it was seen as an independent and logical element, seamlessly integrating building spaces and facades together. Another architect who I find particularly inspiring is Tadao Ando. I happened to be in Japan last week, and the architecture, design, and landscape we explored there were truly amazing. His ability to use built forms to create mesmerising spaces left a lasting impression on me. It was a departure from Corbusier in a positive way; the materiality was quite similar, yet the approach was different. The idea of generating spaces that bring stillness and tranquility to you instantly was amazing. We used to study a lot about his works in college, and later, when we started our practice, his influence continued. He has undeniably been one of my favourite architects.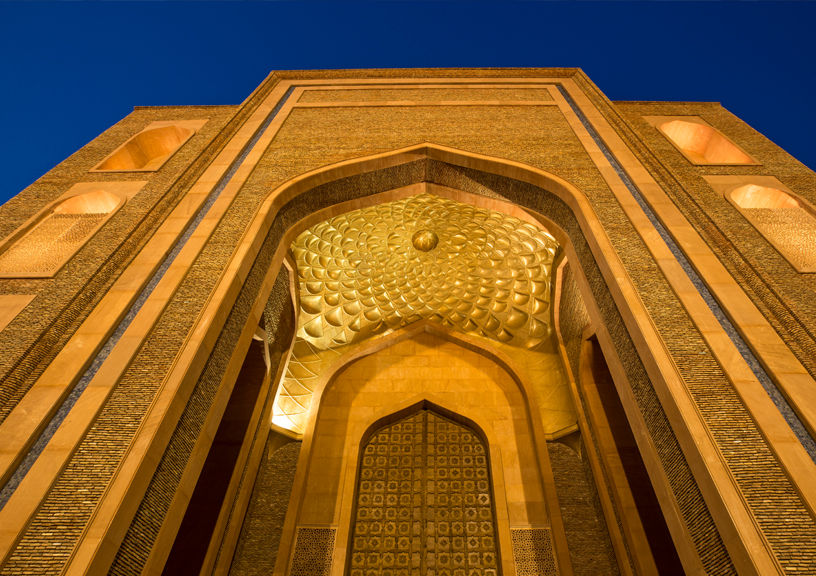 KK: After finishing your studies, did you straight away started your own firm or did you interned/worked with some other architects. What did you do with your first paycheck?
ZC: I worked for Abhimanyu Dalal Architects in Delhi. I worked there for some time and then we branched out on our own. I started Habitat with our partner, Ranjodh Singh, way back in 1994. It's been a fulfilling and exciting journey since then. And as far as the first paycheck is concerned, Monika and I just went out and had Chinese food. We were so happy!
KK: Tell us about your experience of setting up your own practice.
ZC: Looking back, it's been almost 30 years now. The world was different; our approach to work and people's understanding of architecture were contrasting. The perception and the role of an architect were not widely known. It was challenging, but in a way, it felt like we were not just architects; we were educators, teaching everyone what architecture is all about. People were simple, their aspirations were straightforward, and we were fortunate to find good clientele when we started working. The interaction with clients was enriching; they wanted to learn about how spaces and buildings could be crafted. We learned from them, and they learned from us. It was a mutual exchange, a two-way process, and it continued this way for several years. It felt like being back in college, and going forward into practice, working with Mr. Dalal and moving on, it became more about practical aspects in the field. It was less about theory and more about tangible things—how things would be done, how they would look, how they would shape up. We had to imagine all these aspects in our heads before actually bringing them to life.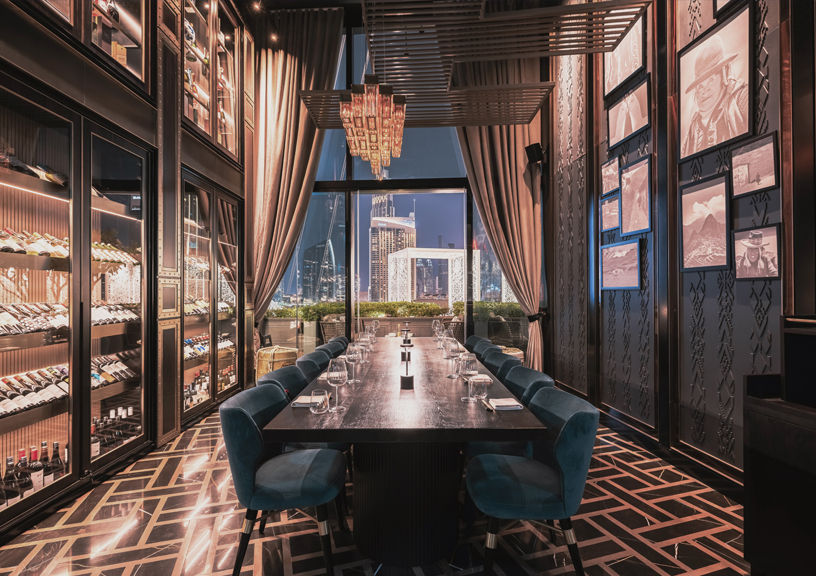 KK: What about your methods? It must have been all on paper, I'm assuming.
ZC: Oh absolutely! Everything was on paper as there wereno computers.
MC: That's one thing we fondly remember. It was such a beautiful time; everything was hand drawn. We would embark on stationery shopping expeditions across the world, picking up STAEDTLER pens, colours, and various other supplies. We used to draw a lot, and those interactions were enriching. We love technology now, but there was a charm in the mundaneness of picking up a pen, adding colours with different pencils; it was a beautiful era.
ZC: Also, the advantage of being an art student is that it helps you immerse yourself in that space. Sketching it out makes it easier to understand its dynamics.
MC: Another significant aspect that has changed drastically with technology is the process of thermocol cutting, cardboard cutting, and model making. Zafar was always certain that a house doesn't just exist on flat paper; it needs to be built up. In our offices, people used to work with a lot of blades and have injured themselves in the process, but looking back, it was indeed a memorable time.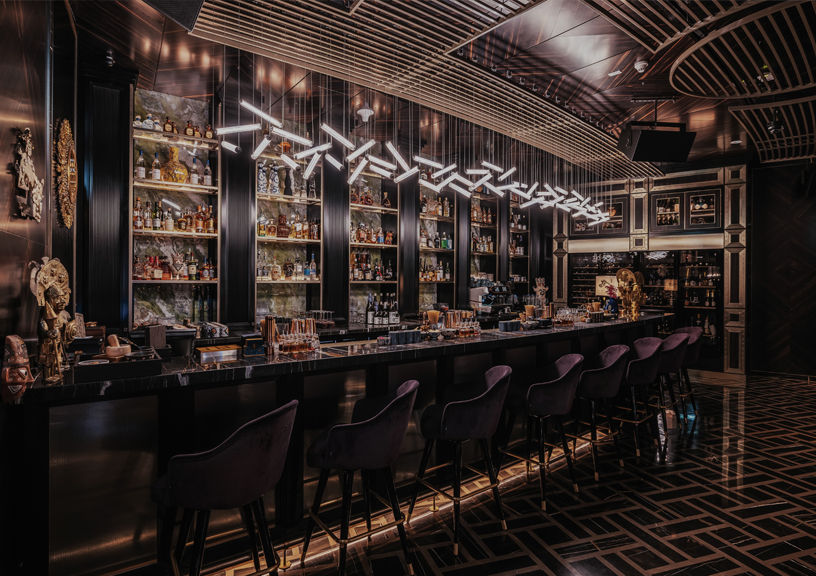 KK: I'm curious about your roles and how you all (Zafar, Monika and Ranjodh) came together to start a practice. Can you tell me more about it? How did the partnership happen?
ZC: Ranjodh and I have been buddies since 1987, and our friendship has deep roots. We've known each other for about 36 years. We were college mates and used to work together a lot during our college days.
MC: I'd like to add an interesting fact here: All of us work together but he goes a year more than I go with him. If he's known Ranjodh for 36 years, he's known me for 35!
ZC: Shortly thereafter, I relocated to Delhi, while his origins were in Punjab. At that time, the construction industry in Punjab saw a revival after a period of stagnation due to the downfall of militancy. There was suddenly a surge in construction activities, and we seized the opportunity with both hands. We collaborated and started working together on several projects. Our partnership felt natural since we were good friends from college. It's one of those rare instances where friends from college actually ended up building a successful business together! Monika's background in fashion was incredibly beneficial for us. When we started our journey in India, we naturally divided our focus. I delved into the architectural aspects, while she focused on interior design, particularly the softer elements like fabrics, furnishings, and materials. This division of labour allowed us to come together seamlessly.
MC: For the longest time, I managed the artistic division of responsibilities. However, as our practice grew, we realised the need for someone to oversee the organisational aspects of our work. Drawing from the knowledge passed down from my father and combining it with my childhood learnings, I shifted my focus to managing the company. I began looking at the bigger picture, planning for the next 10 to 20 years. My role has now evolved into overseeing the operational side of the practice. While I still cherish opportunities to engage in design and creativity, my primary focus is on the management and strategic growth of our company.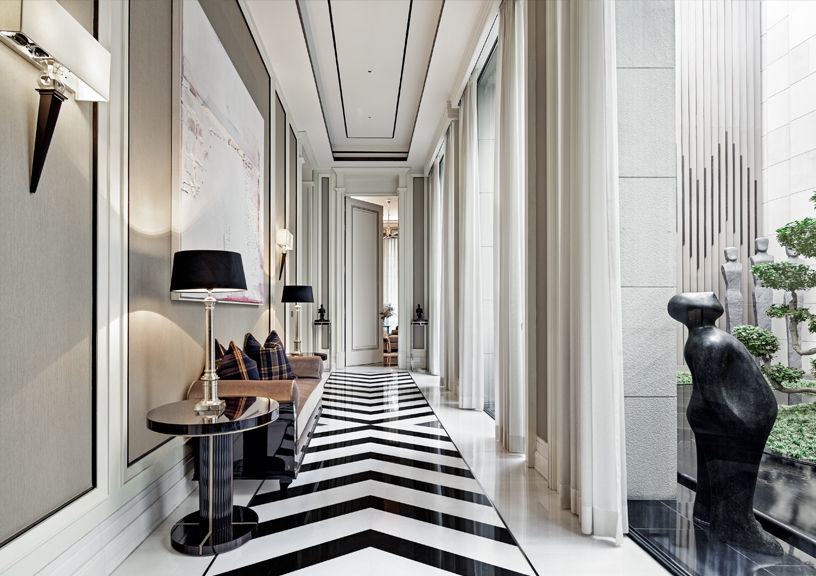 KK: Moving on to the next generation, did design come naturally to you? Was becoming an architect your destiny or a conscious/obvious choice?
Sahir Choudhary (SC): It was something I struggled with for a long time. Growing up in our household, both my sister and I didn't fully grasp how closely design influenced our lives. Whether on vacations, shopping, or any other activity, there was a strong theme of selecting elements based on aesthetics, functionality, and form. Seeing my father deeply immersed in his work, I initially thought I might choose a path where I wouldn't have to work as hard, especially as a kid. Over the years, during my schooling and beyond, I explored various disciplines. Architecture started making sense to me, not just from a design perspective, but also in terms of problem-solving. It involved integrating efficiency, science, emotions, and more into a construct. Eventually, I approached my parents, expressing my interest in architecture, but I wasn't entirely sure. They encouraged me to give it a try. I attended a summer school program at Cornell University, New York for six weeks, and that experience convinced me that architecture was the direction I wanted to pursue. Cornell's approach was academic, focusing on understanding needs and creating an emotional response that optimised the user experience. It was less about technicalities and more about making something meaningful that worked for its inhabitants. This perspective resonated with me deeply. I continued my education at Cornell, and with each passing year, architecture became clearer and more compelling. The constant challenge of solving design problems and seeking better resolutions kept me engaged and motivated.
KK: As the next generation architect, do you think about legacy and inheritance in terms of design? How much have your parents influenced the way you perceive design.
SC: I believe their influence has been substantial. Growing up, our home and the office were just a few steps away from each other. Surrounded by clients and project sites, our approach to design was unique. Unlike the traditional view of designing and handing it over, our understanding was holistic, involving the clients and the audience throughout the process. We didn't just draw something beautiful; we ensured it was functional and immersive. This perspective, developed through our upbringing, has set us apart and influenced our design philosophy significantly. In terms of my professional equation with them, I'm still in the learning phase. Having worked with diverse materials and practices abroad, understanding the nuances of local contexts and materials here is an ongoing process.
To read the full interview, grab A+D's November 2023 issue now!