Operating from a UAE-based facility that houses natural and man-made stones Grani Marmo Classic (GMC) believes in developing and growing the marble industry in the GCC and wider Arab Region by setting high quality standards for the industry benchmarks. Grani Marmo Classic LLC is one of the leading suppliers of natural marble including marble, quartz, granite, limestone, onyx, travertine and manufacturer of engineered stone including marble, quartz and terrazzo.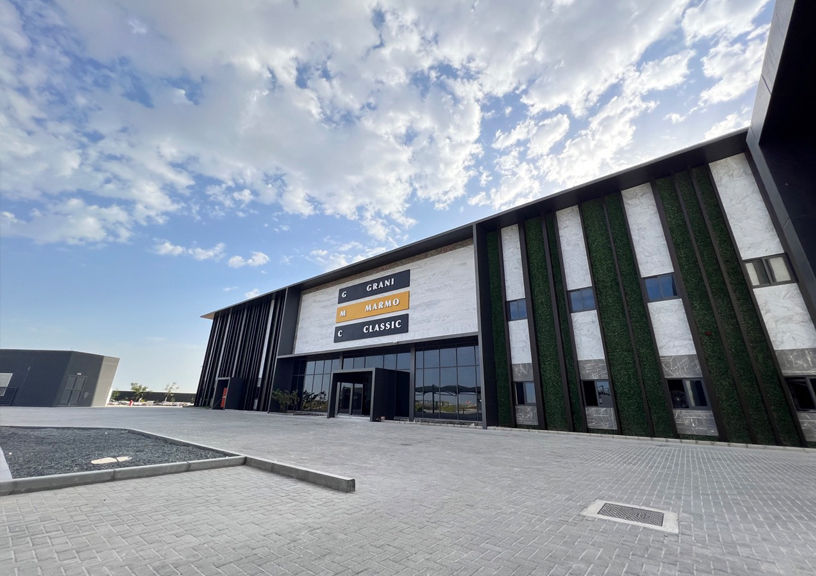 Renowned for its exceptional craftsmanship and premium products, Grani Marmo Classic LLC has an impressive portfolio of prestigious projects and remains at the forefront of the natural marble and engineered stone industry, catering to both residential and commercial developments. GMC sources new products from 40 countries worldwide, offering over 300 varieties of natural and engineered stone in the UAE.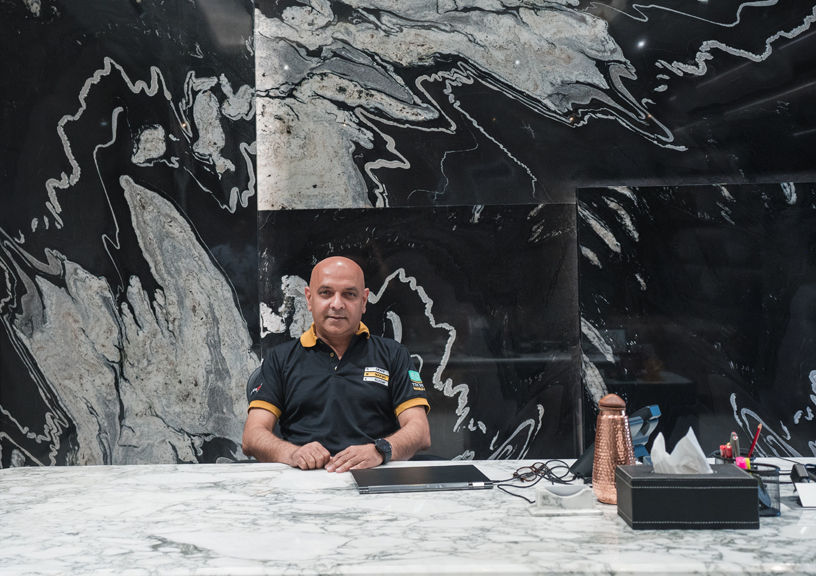 We met Subodh Shah, Managing Director, GMC at their state-of-the-art distribution centre located in Dubai's Technopark. In a brief yet candid conversation, he spoke about his ambitious decision to explore Dubai as a market. Shah boasts over three decades of experience in the industry with profound understanding of the design segment. Here's an excerpt from the interview:
Grani Marmo Classic LLC was launched in 2014. From the time you launched to now, how has the company grown and evolved?
Subodh Shah (SS): I moved to Dubai in 2013 to explore this market. For a year I kept contemplating whether Dubai was the right market to foray into. In October 2013, Dubai got awarded the Expo 2020. That was an indication of massive growth. That's when I was convinced about the huge growth potential of the market, and we decided to set base here.
We started small. Since it was foreign country, we were a little conservative in our approach. We started with a 20,000sqft facility and an eight-member team; today, we have a 200,000sqft facility, and a team of 100. The growth has been gradual, but tremendous. Our strength, portfolio, our infrastructure and our team, all aspects of GMC has witnessed considerable growth.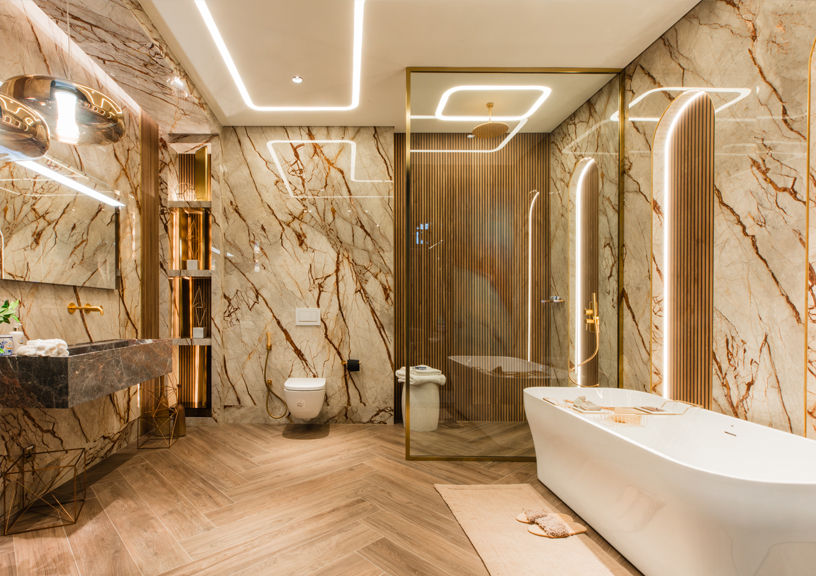 Take us through your product portfolio.
SS: We source our products from over 40 countries worldwide, offering over 300 varieties of natural and engineered stone in the UAE. We are suppliers of natural marble including marble, quartz, granite, limestone, onyx, travertine and engnieered stone including marble, quartz and terrazzo. Our team of experts travel around the world to find new quarries and new products that meet our quality standards and customer preferences. We also commit to launching around 10 new products every year to keep up with the market trends and demands. At the core of our values lies innovation, and we strive to introduce new varieties and applications in line with the latest market trends. Our vision at Grani Marmo Classic LLC extends beyond providing luxurious and rare stones to our clients; we aim to become the leading supplier of natural and engineered stone in the GCC and the wider Arab region.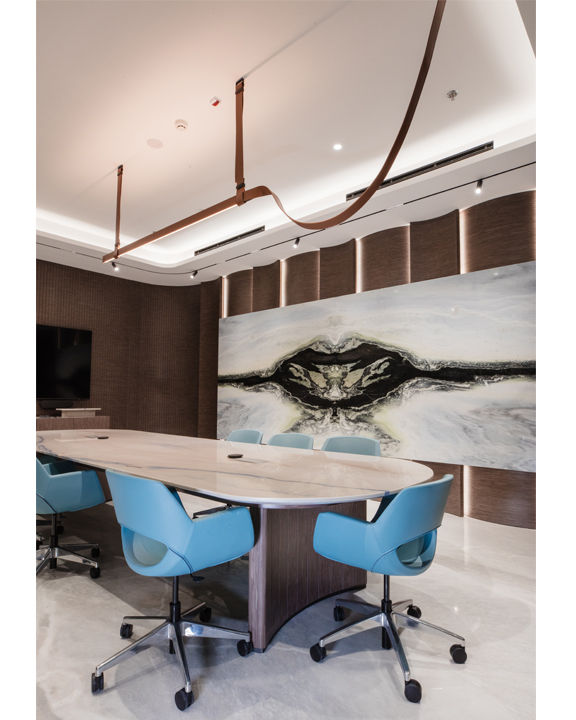 GMC has completed over 100 projects in the MENA Region. Can you take us through some of the most prestigious projects?
SS: We have completed over 100 projects across the MENA region, ranging from hotels, malls, villas, offices, hospitals, schools, mosques, and more. Some of the projects that we are most proud of are The Burj Khalifa, The Dubai Mall.
GMC recently unveiled its new corporate identity. Tell us about the new logo and the strategy behind it?
SS: The new logo features a modern, luxurious design coupled with clean lines, a creative font, and a black and gold colour scheme that reflects the company's commitment to innovation, quality, and customer satisfaction while reinforcing the brand's modern outlook. It features an elegant geometric shape that is inspired by slabs of marble, the solidness of materials and the timeless beauty of GMC's exclusive range of stones. As we continue to build a robust presence in the UAE and the wider GCC region, we have taken calibrated steps to mark an important transformation in our journey.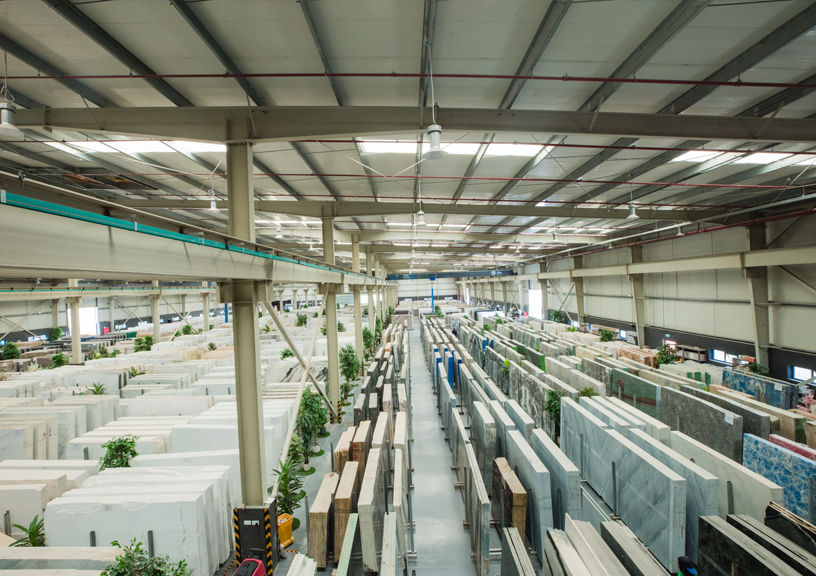 This began with looking at our existing position and assessing where we want to be in the next few years. With this brand overhaul, marking a new page in our history, we look forward to staying true to our brand ethos of evolving constantly to meet the needs of our existing customers and transcend new boundaries. We're proud to launch our new corporate identity that is backed by our key stakeholders and believes it will help us carve out a niche in our industry in the long run.
What is your vision for the brand in Dubai and which market do you cater to?
SS: Right now, the vision is huge and big. And I am here to grow and make this the largest stone company in Middle East. I still have a long way to go on that area, but I can say today we are the largest indoor marble gallery in the region. In Dubai, we have reached that position and our market now is in Kuwait and Saudi. But UAE is our main market. I would say 90% of our business comes from there and 10% from other countries in the neighbouring region. And we plan to grow this not having an offshore brand or offshore company, but based out of here, have a larger market share in Saudi because we see a Saudi as a good future with the amount of construction happening and we started exploring and entering, we have already entered that market.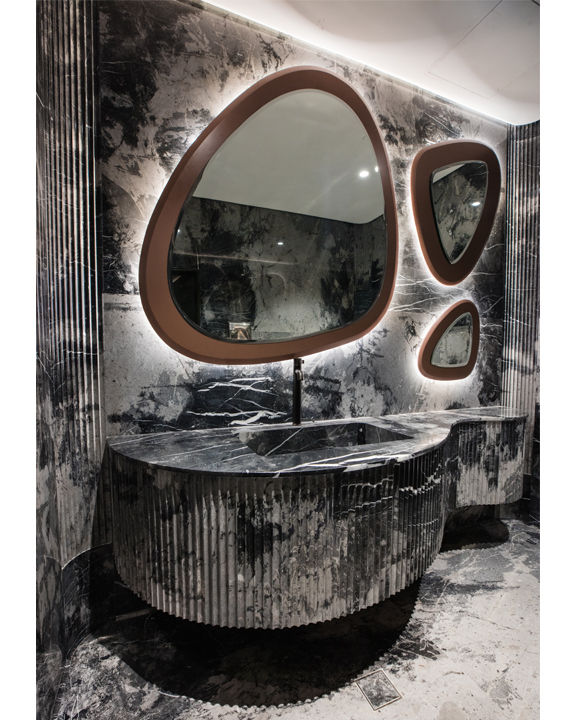 Can you tell us a little more about your corporate office? What was your brief when you approached Sumessh Menon?
SS: I wanted something that didn't look like an office. I just said I wanted an open space, free floating space. I wanted it to be a young, fun space with space for people to relax and enjoy. The staff should not get bored. It should not look like a typical corporate white light entity where everyone feels bored at the end of the day. That was the only brief I gave Sumessh. And he has done a brilliant job! I can say that this is the finest marble office you will see in Dubai. Everything you see in this office is designed and created by Sumessh. The only input I gave was which stone to use.
Website: marmoclassic.ae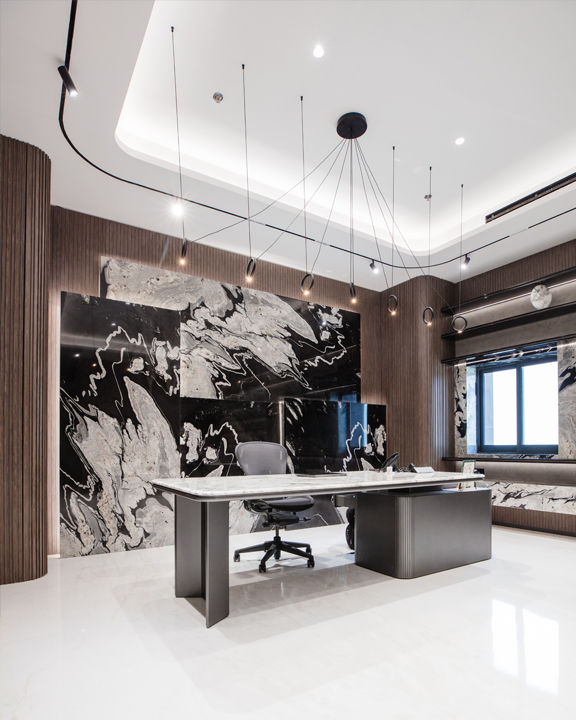 Read all about our cover star Sumessh Menon in our September 2023 issue! Click here to get a sneak peek!