Wadi AlFann: AlUla's Art Initiative Will Showcase Site-specific Installations Across the Valley
As part of this initiative, AIUIa's historic landscape will be dotted with art commissions by both globally renowned artists and local artists such as Ahmed Mater, James Turrell and Agnes Denes.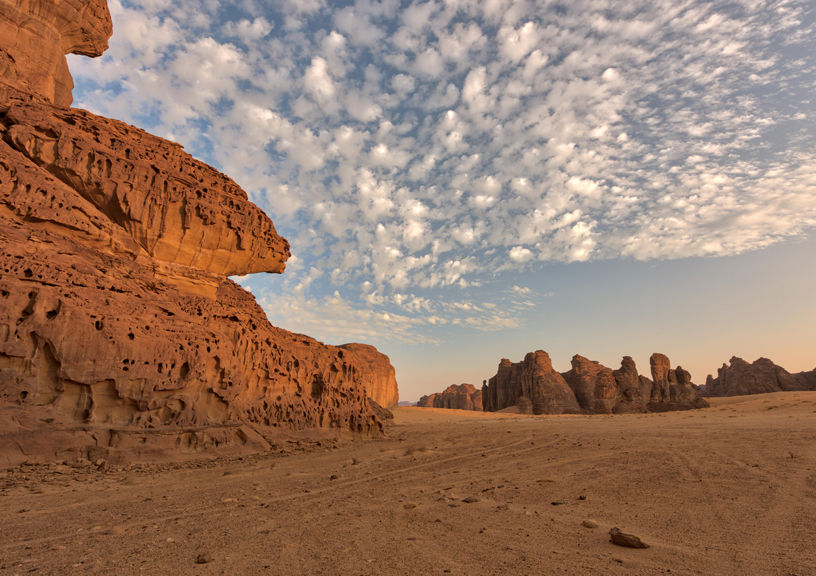 The Royal Commission for AlUla recently revealed plans for Wadi AlFann, meaning 'Valley of the Arts', an awe-inspiring new global cultural destination for contemporary art, where era-defining works by some of the most compelling artists from around the world will be permanently placed in the monumental landscape of AlUla, the extraordinary desert region of north-west Saudi Arabia steeped in thousands of years of natural, historical and cultural heritage.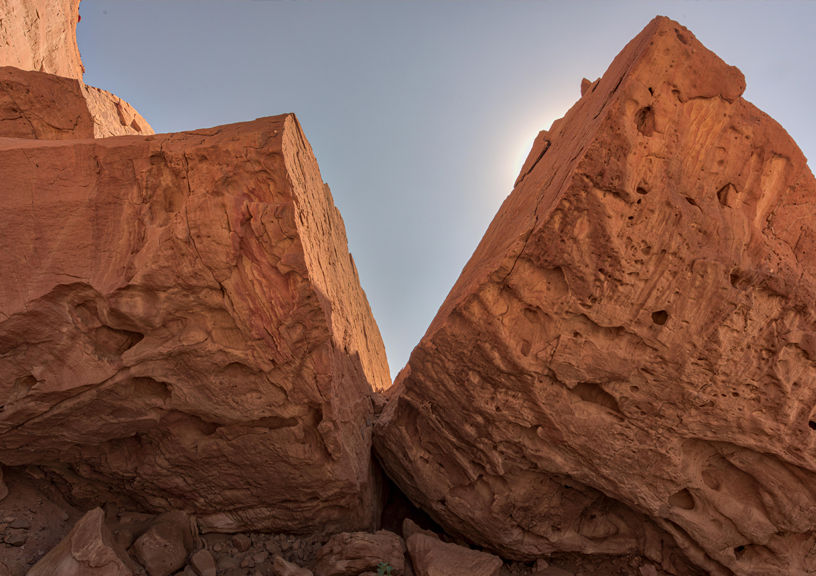 Created by some of the world's most renowned pioneers of land art and artists at the forefront of contemporary practice, the concepts, vision and epic scale of Wadi AlFann's cross-generational commissions mark a new chapter in art history. Juxtaposed with historic traces of ancient desert communities, this unprecedented, ambitious and visionary showcase of contemporary artworks will continue growing in years to come, adding to the legacy of this millennia-old location.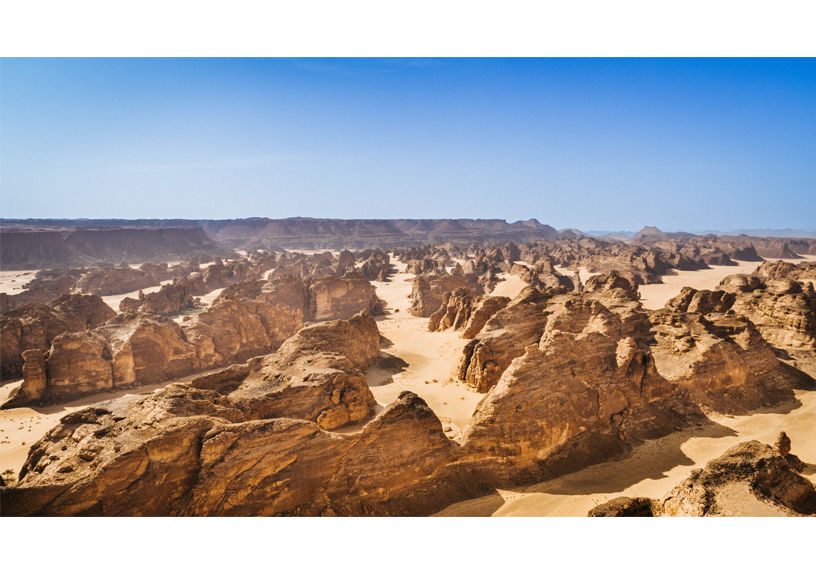 AIUIA's Wadi AlFann will offer a profound opportunity to experience art in dialogue with nature. Learning from the desert, the artists are responding to the landscape of AlUla, taking inspiration from its dramatic topography, undulating vistas, remarkable geological structures and complex natural ecosystem. The works will be created with respect for the landscape, set against the stunning sandstone cliffs and canyons of the vast terrain. Wadi AlFann will provide unparalleled opportunities for local communities to experience art as a source of education and enrichment. The first five artists Manal AlDowayan, Agnes Denes, Michael Heizer, Ahmed Mater and James Turrell will soon start work on their large-scale land art commissions. The first phase is slated to be completed by 2024.
A keen, sensitive witness to cultural metamorphosis, Saudi artist Manal AlDowayan's practice revolves around themes of invisibility, collective memory and the status and representation of women. Her labyrinthine installation The Oasis of Stories takes inspiration from the mud walls of AlUla's Old Town, inviting viewers to walk through and get lost in an architectonic sculpture that replicates the ancient spaces of Arabic settlements. The walls of AlDowayan's maze-like passages will be inscribed with personal histories and folklore gathered by the artist from communities of AlUla.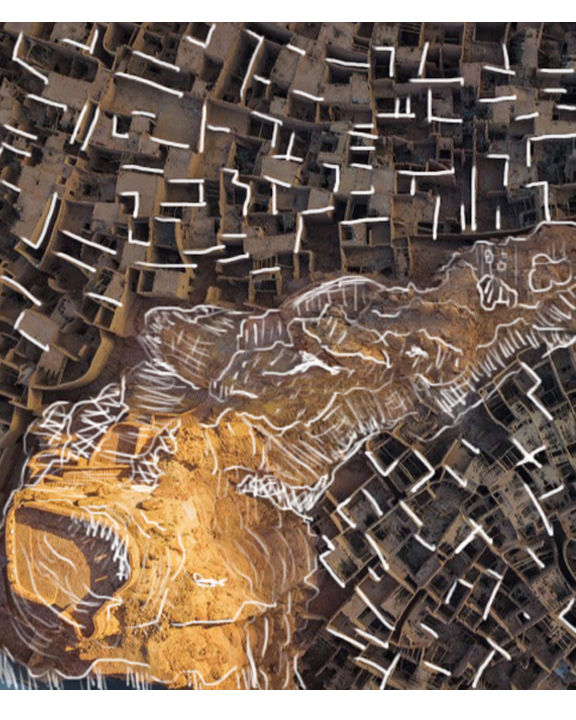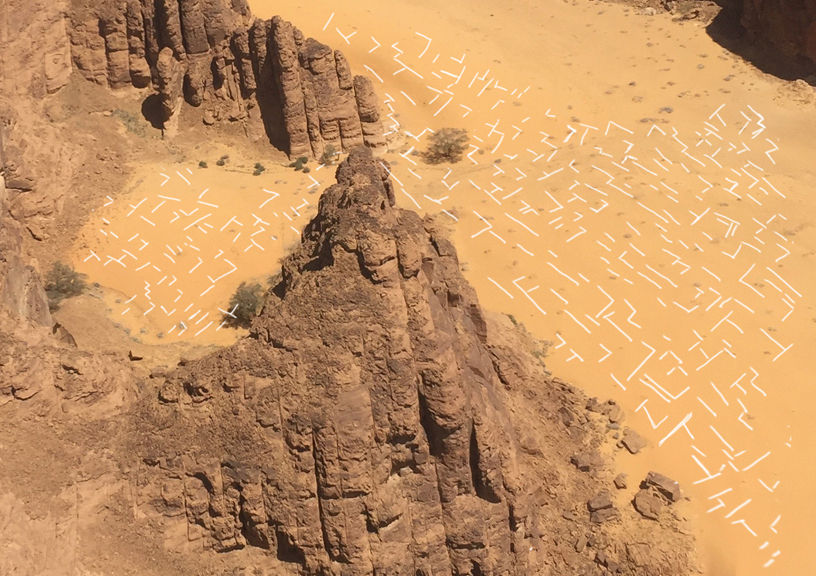 A leading figure among the concept-based artists of the 1960s and 70s, and a pioneer of environmental art, Agnes Denes' artistic oeuvre is distinctive in terms of its remarkable aesthetics and engagement with science, philosophy, psychology, linguistics, poetry, history, music and sociopolitical ideas. Her new work will continue her ongoing series of monumental pyramids: through careful examination of the rocks' characteristics, these new pyramids will awaken the silent canyons they sit within, representing the past, present and future of mankind, exploring civilisation, advancement and achievement, to create a breathtaking environment.
Physician-turned-artist Ahmed Mater, a significant cultural voice documenting and scrutinising the realities of contemporary Saudi Arabia, creates his new work Ashab Al-Lal that will explore the mythic space between subjective imagination and objective reality by generating a mirage within the sand dunes. The artist challenges the idea of the landmark as a symbol of status and authority, viewing it instead as a place for the transmission of knowledge. Creating a spiritual, transcendental experience for the viewer, Mater has drawn inspiration from great scientific and philosophical thinkers of the Islamic Golden Age. An exhibition of maquettes and drawings detailing Mater's vision for this work opens 8 June 2022 in AlUla's arts and culture district AlJadidah Village.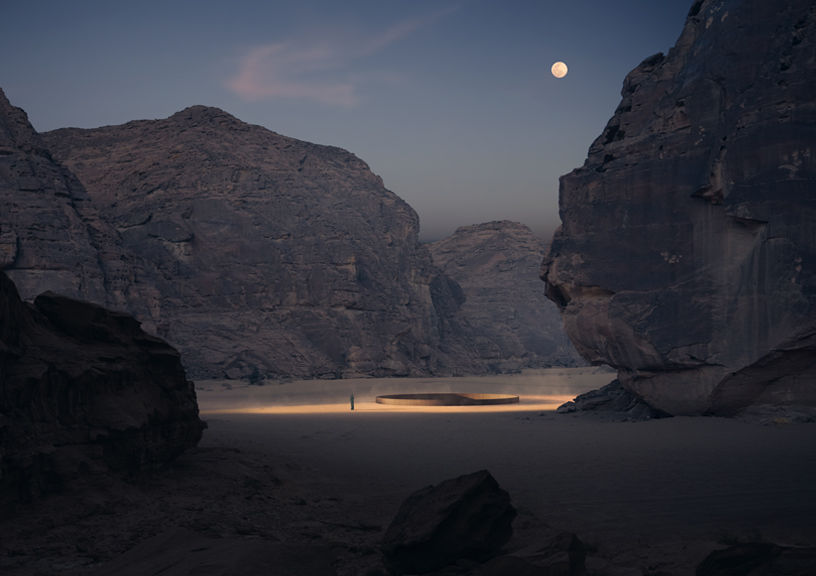 AIUIA's Wadi AlFann is a majestic region of natural and creative heritage steeped in a legacy of cross-cultural exchange. Home to the ancient Nabataean city of Hegra, Saudi Arabia's first UNESCO World Heritage Site, the region has been at the crossroads of cultural exchange for millennia, historically lying on the incense trade route and once capital to the ancient Kingdom of Dadan. Today, it is a living museum of heritage, arts and nature, rekindling its legacy as a vital cultural destination.