With views of the Powai lake on one side and distant hills on the other, this home by LC Architects exudes tranquility
Designed by principal architect Asra Khateeb with head interior designer Mahek Aga of LC Architects, this 2,500 sq ft Mumbai home has great ventilation, natural light, views of the Powai lake on one side and the distant hills on the other.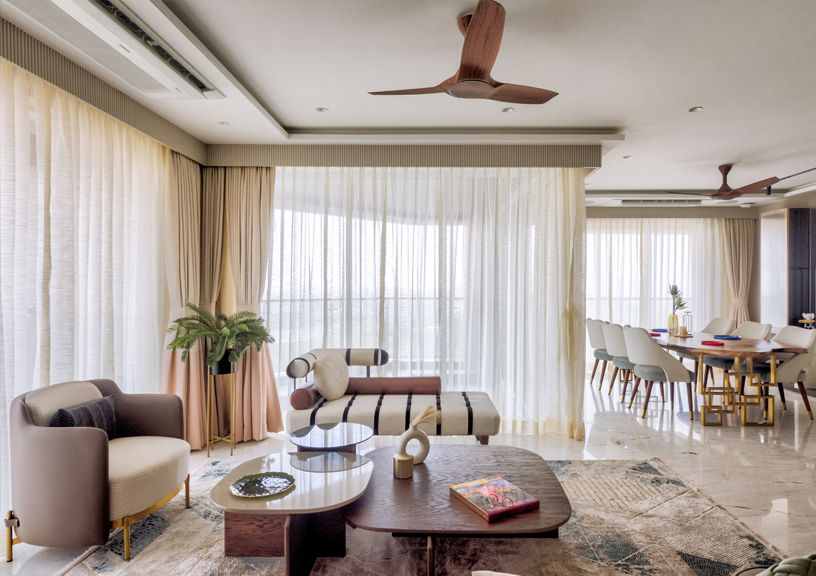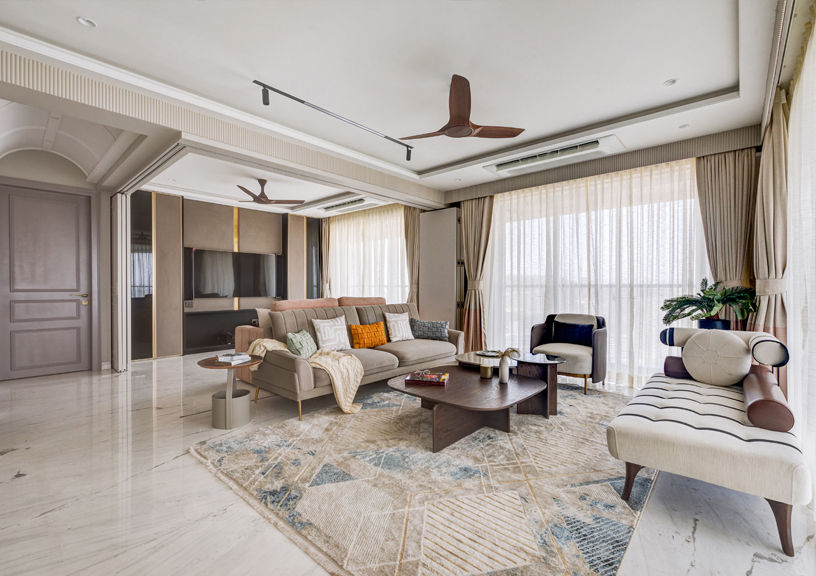 The space features an open-plan living, dining, a guest bedroom, kitchen area, a main master bedroom, and kid'S bedroom area, seamlessly flowing together.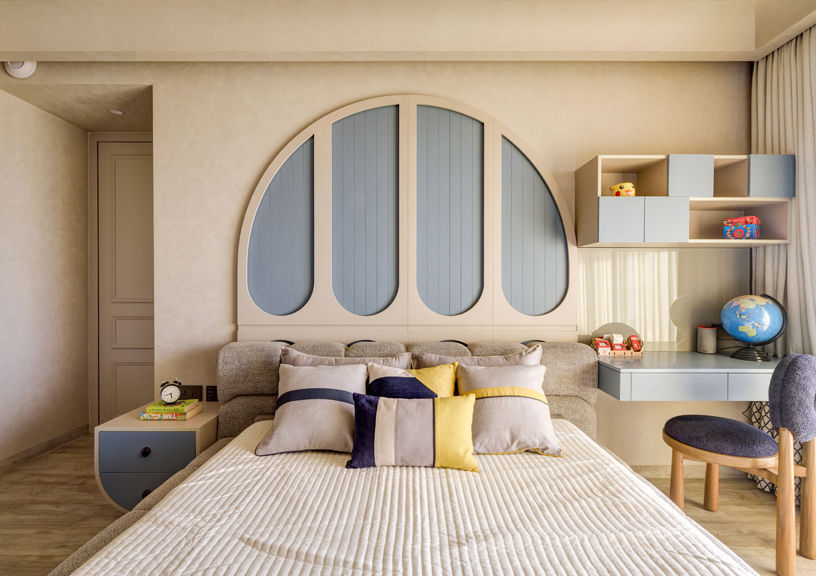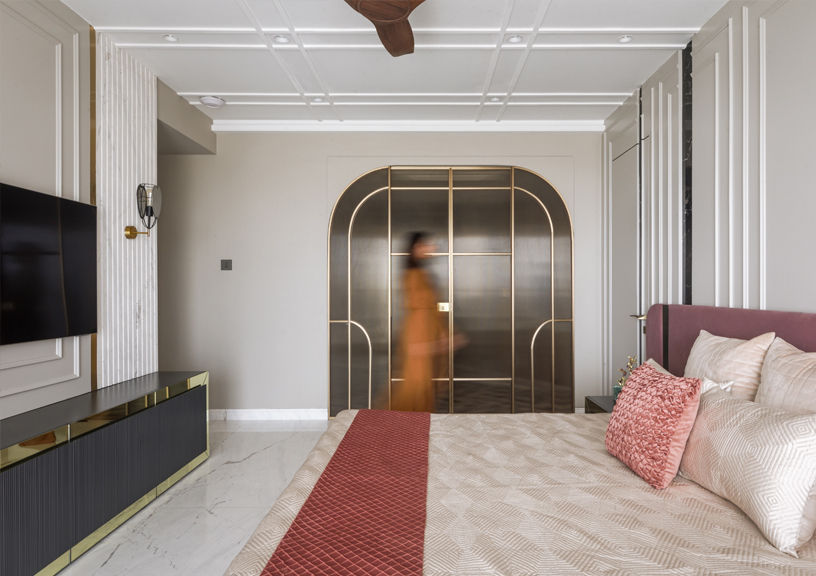 Guest bedroom opens up to be a part of the living room. Floor-to-ceiling windows offer stunning views of the cityscape, establishing a strong connection with the surroundings.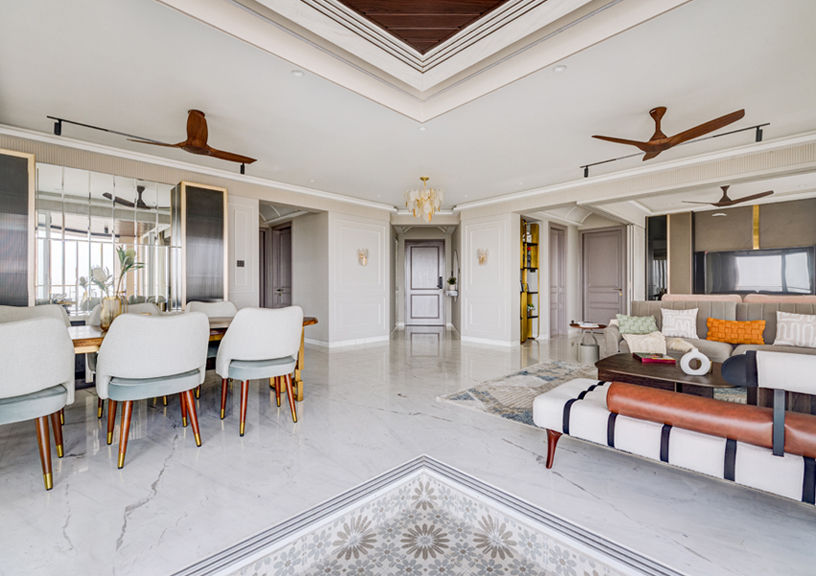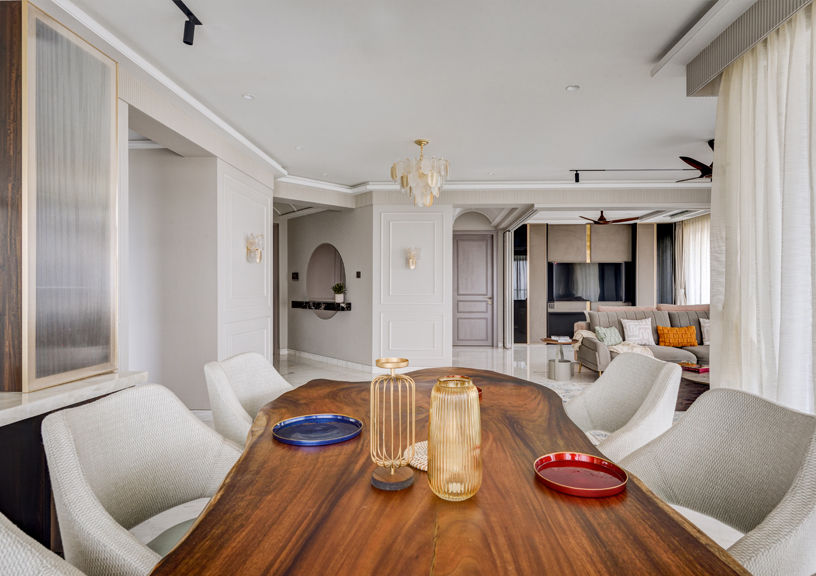 The interior design emphasises tranquility, with off-white walls, white marble flooring, soft textiles, sisal rugs, creating a soothing atmosphere. The carefully curated furniture and decor include materials such as teak, lime plaster walls, wooden oak flooring, plush fabrics and metals.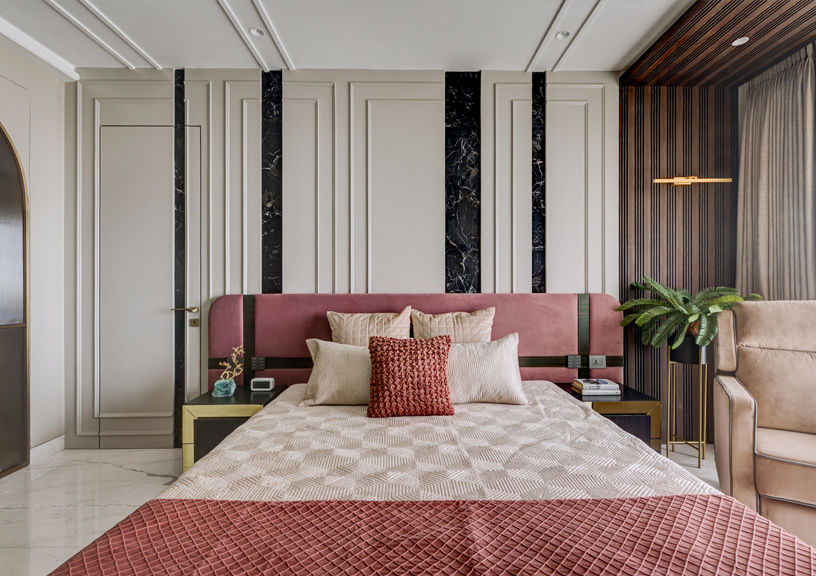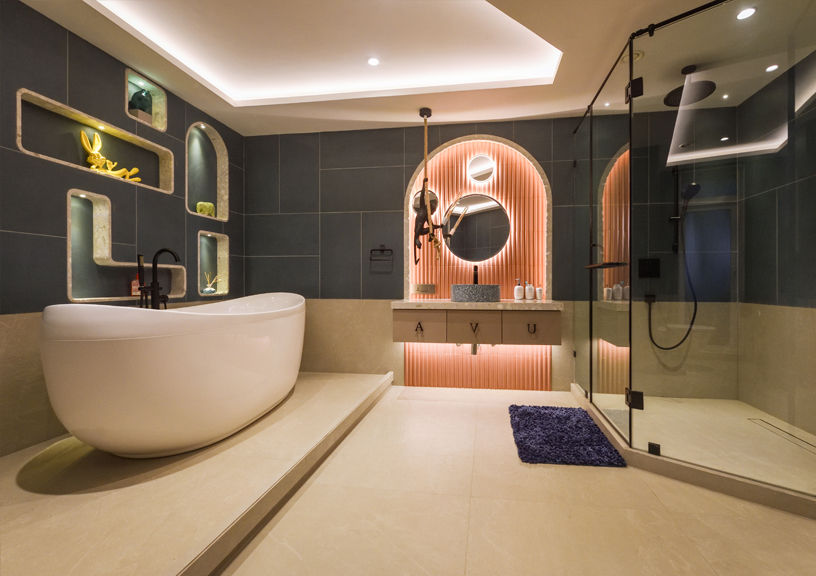 To realise this vision, the design approach for this 2,500 square foot apartment saw a complete overhaul of the original space. Walls were eliminated between the guestroom, dining, and family lounge, allowing seamless flow.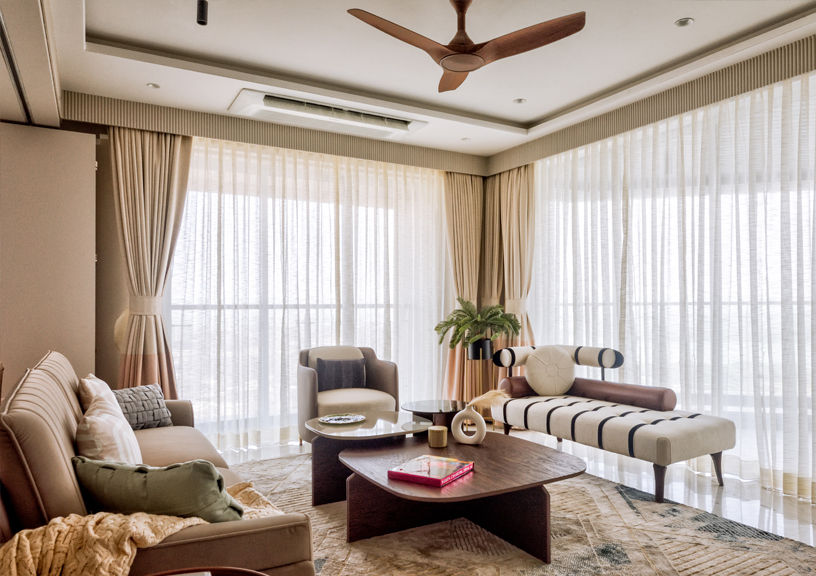 Muted tones, white, cream, and beige, harmonise with the original flooring while nature-inspired colour tones inject vibrancy. Arches and classical features characterised the formal living area, while warm grey tones and arched ceilings guided the journey through the central corridor.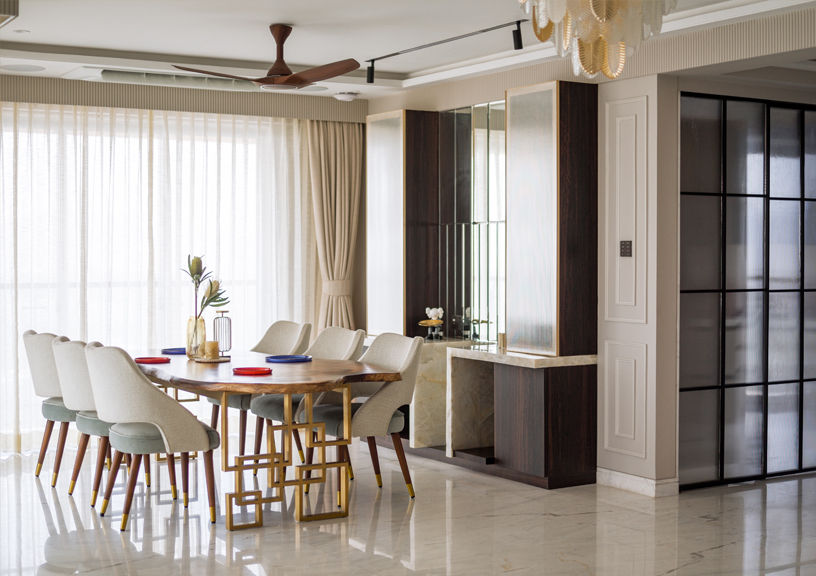 The dining space, adorned with pastel blue accents, connected effortlessly to the kitchen, encouraging togetherness. The family lounge displayed cherished memories in black-and-white lounge chair, while a sofa seat invited bonding.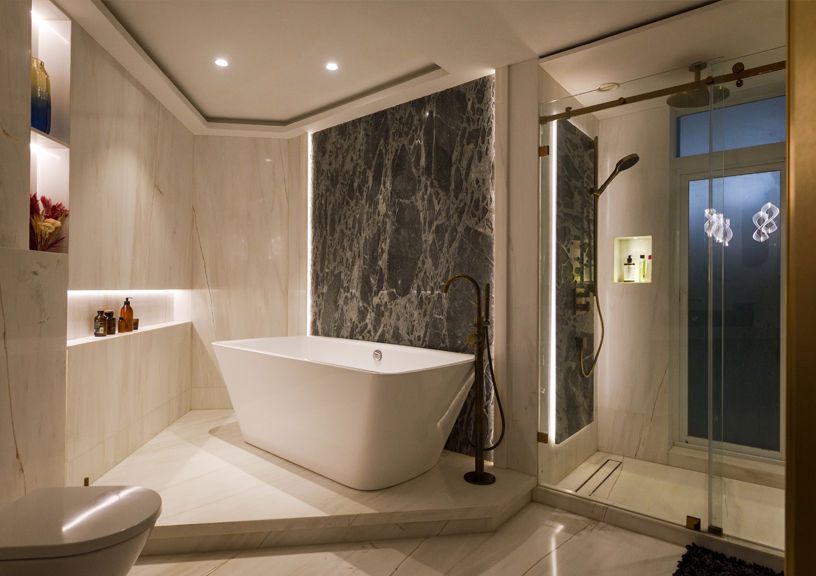 Private spaces seamlessly reflect the tenor or need to be in sync with nature as this home embraces natural light, refreshing breezes, and the essence of family bonding and lifelong memories.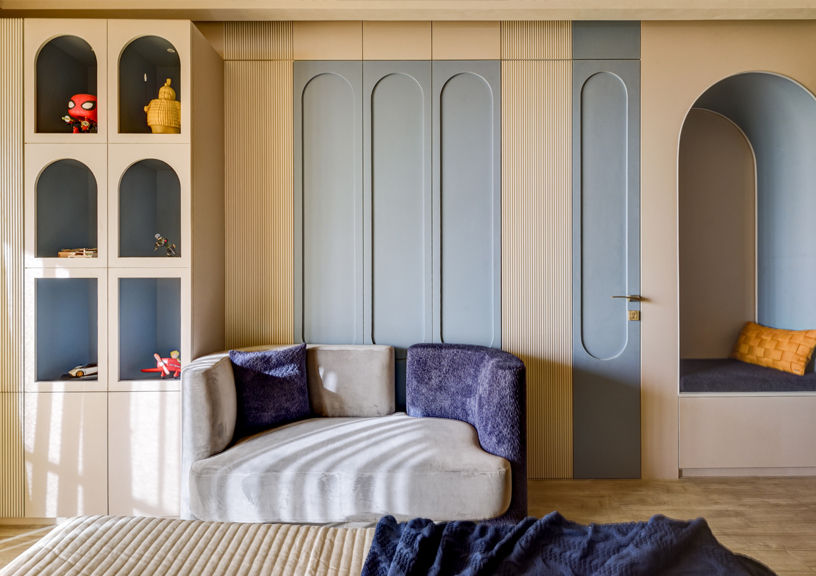 The client's design brief largely revolved around the Japanese concept of wabi-sabi. The larger requirements were to maximise storage whilst retaining the spaciousness of the apartment. The lime plaster texture on the walls, oak wood flooring, linen fabrics and wabi-sabi inspired carpentry reaffirm the design approach.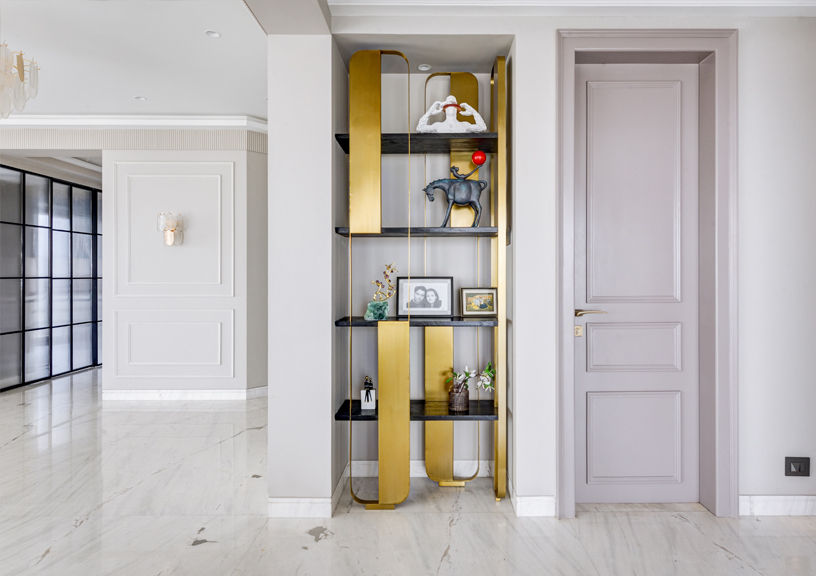 FACT FILE:
Project Name: URBAN TRANQUILITY
Firm Name: LC Architects
Automation: Beyond and Alliance
Furnishings: Purple Patch Studio
Furniture: SKB Enterprise
Principal designer: Asra Khateeb
Project head: Mahek Aga 
Photographs by: Anish Padalkar