#TheArtOfCollaboration—Ashiesh Shah X Craftsmen of India: A Continuum in Craft, Community, and Collaboration
THE PROTAGONISTS: STAMBH—The kantilo stambh in hand-beaten kansa, and the samaya Kerala stambh in cast brass and black marble.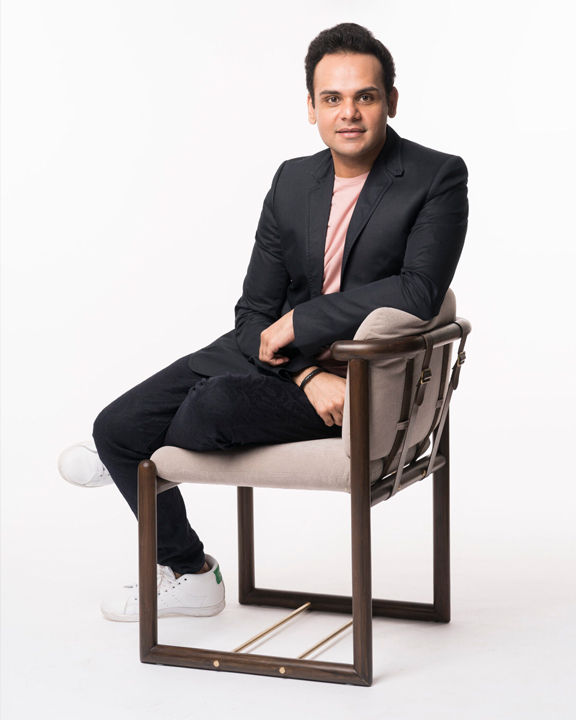 A+D LOVES: The utilitarian charm of these pillars and their neutral aesthetics make them both functional and visually intriguing. A conversation piece that seamlessly blends contemporary aesthetics with traditional craftsmanship.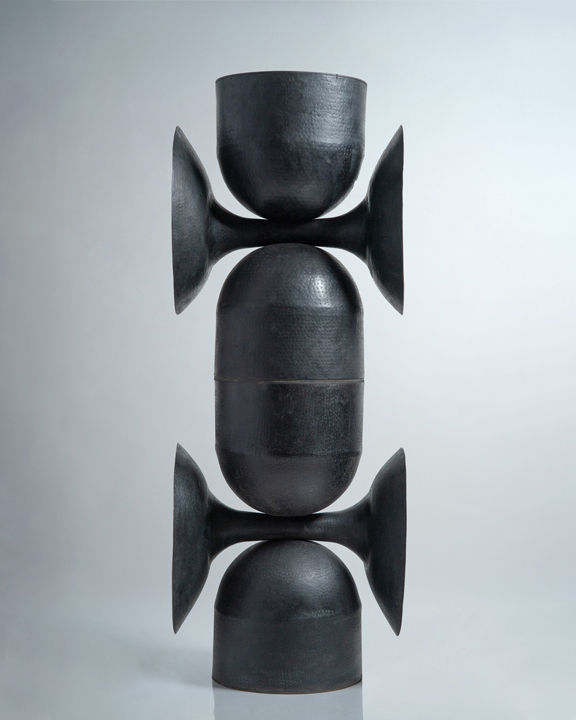 THE CONCEPT: Part of Sustain 2023, curated by G20 Second Culture Working Group, STAMBH is born from the concept of 'axis mundi', a celestial bridge between heaven and earth. Inspired by global cultural pillars, the exhibition explores the symbolism of pillars.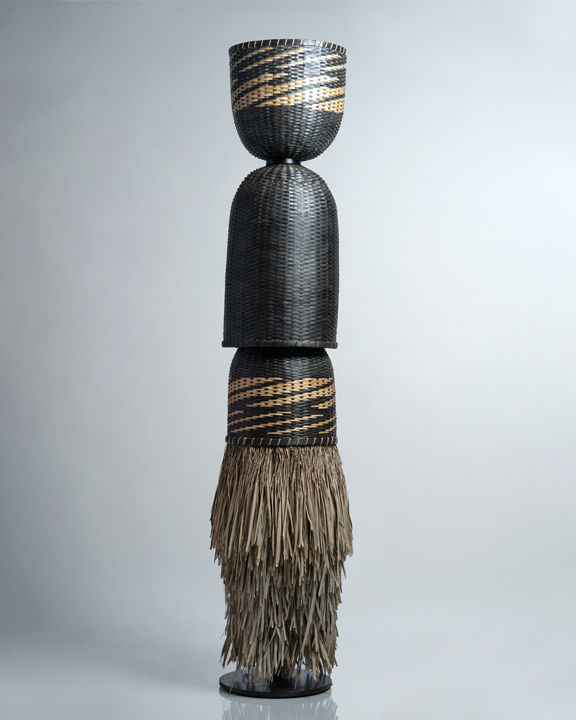 INSPIRATION: Rooted in Hindu scriptures, especially the Atharva Veda, STAMBH embodies a cosmic column connecting heaven and earth. The exhibition celebrates the significance and symbolism of pillars in various forms.
CRAFT HIGHLIGHT: Exploration of over two dozen craft regions across India, fusing traditional artisanship with contemporary expression, using materials like metal, stone, earth, and wood to create contemporary artworks.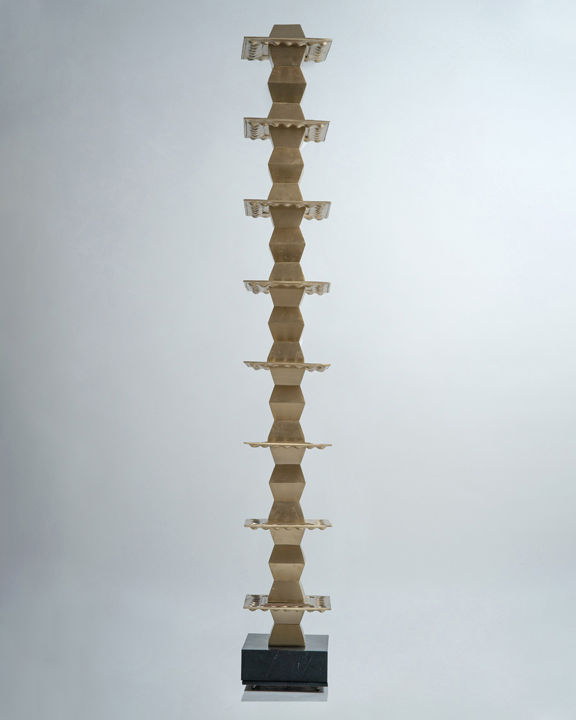 ABOUT THE DESIGNER: Ashiesh Shah, an artist and architect, leads Atelier Ashiesh Shah, bridging contemporary design with traditional Indian artisans.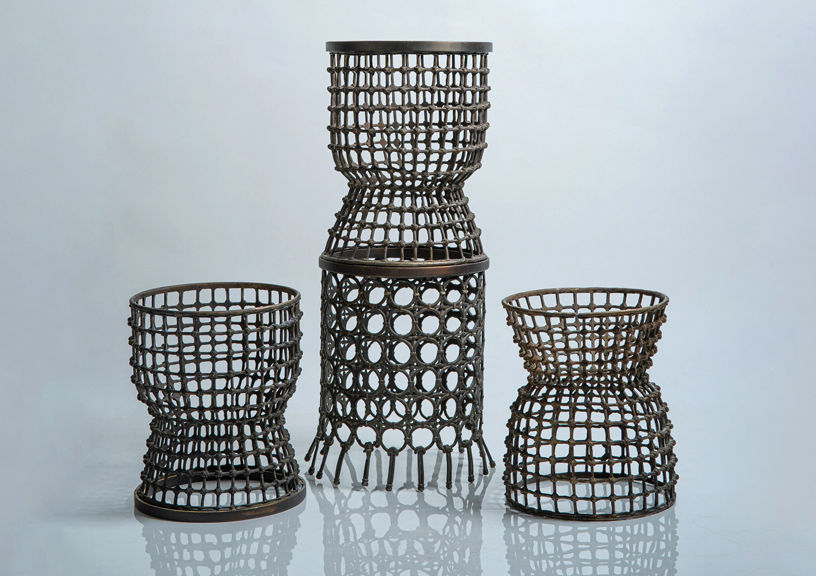 ASHEISH SAYS: "Each pillar was kept to about five and a half to six feet to be able to create uniformity
within them. Also interesting was the idea of having versatility in terms of the form and how each form led to the other. Once the language was set, once we knew the geometry- inspired by cosmic ancient Indian
geometry and primitive indigenous forms of gods and goddesses – the story of the pillars started."