True Color by Coast to Coast Designs Brings the Beauty of Natural Dyed Veneers to our Homes
Architects, designers and their clients today are increasingly conscious about opting for solutions that are natural and eco-friendly. That's precisely why natural wood veneers have gained popularity with discerning buyers.
What makes it better is the fact that brands like Coast to Coast produce these veneers using trees sourced from renewable forests, which makes them both economical and sustainable. The brand has established itself as one of the biggest wood veneer suppliers in the Indian interior infrastructure industry, providing veneers of different cuts, colours and grains. In fact, it has recently set up a state-of-the-art production facility with Italian know-how to manufacture dyed natural wood veneers in India.
Launched under the brand True Color, the latest collection of veneers is dyed through a specialised process to achieve an even tone. Bringing out the natural grain and unique textures of wood to light, these easy to work with veneers are available in a range of vibrant and subtle colours and in the smoothest textures to enhance every type of surface. We spoke to three leading designers—Iram Sultan, Amrita Guha, and Kohelika Kohli—to understand and illustrate the versatility of dyed veneers.
Iram Sultan, Interior Designer and Founder, Iram Sultan Design Studio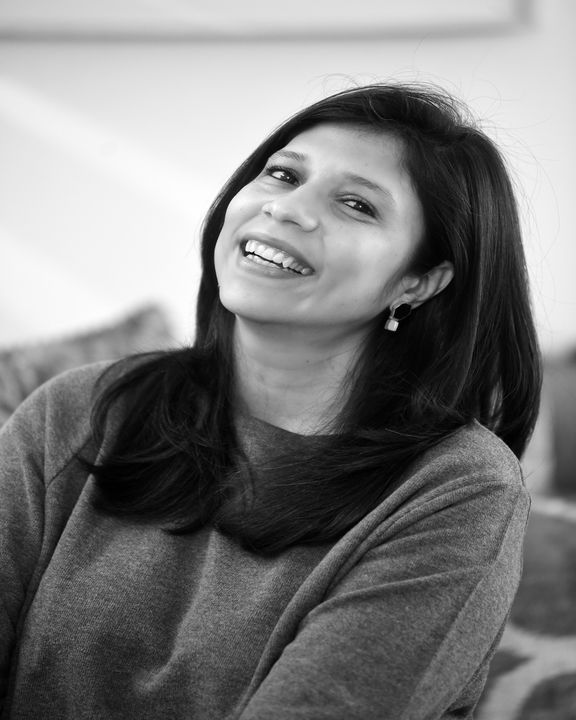 Spread across 20,000 square feet, this project is a private office space for a client we had worked with earlier. We wanted to create something bespoke that spoke to who they are personally and what they do professionally. The design was form driven, warm, luxurious and filled with custom details.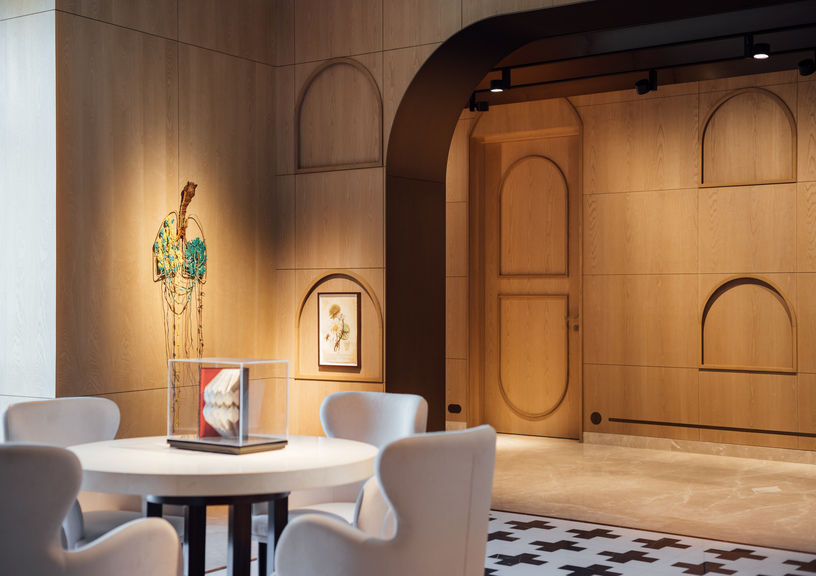 We chose a dyed veneer because we wanted to bring a certain tonality to the space that only a dyed veneer could bring. I wanted the colour to hover seamlessly between warm brown and cool grey tones, while remaining in the lighter colour zone. This veneer was perfect for it. The sheet divisions were customised for us to ensure that the grain movement remained fairly uniform while retaining the natural variation. It has been one of my favourite veneers to use so far.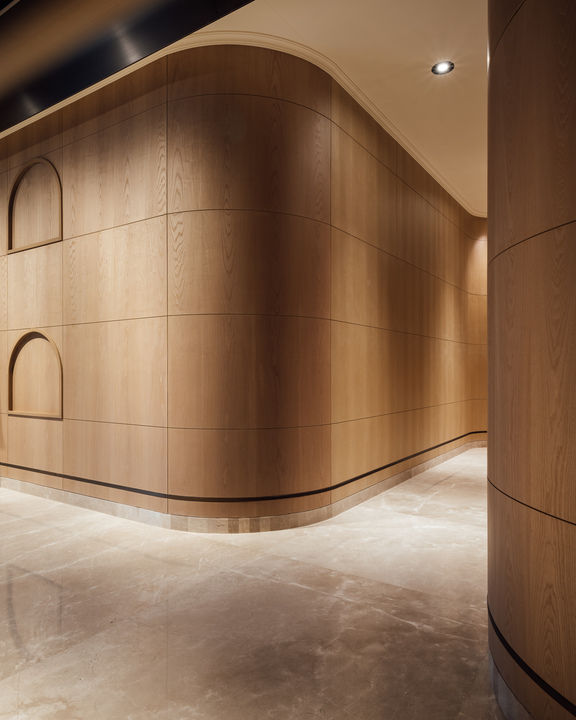 Amrita Guha, Interior Designer and Partner, Untitled Design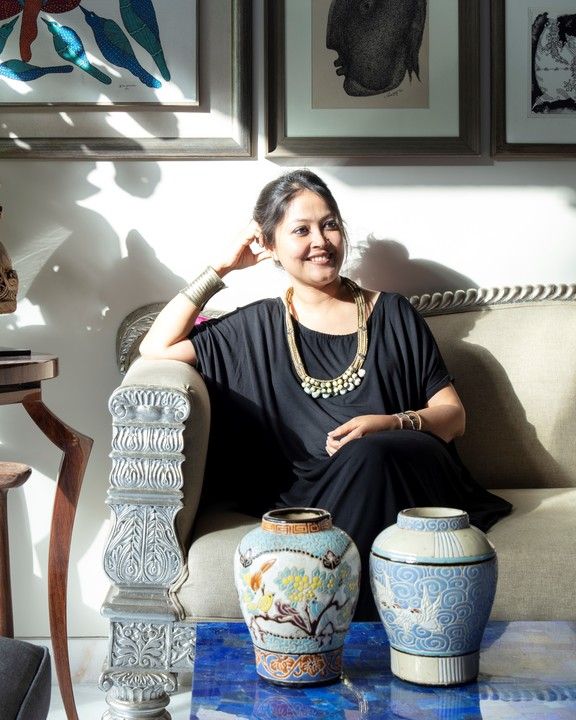 For our projects, we not only focus on interiors but also on the finer details of the bespoke furniture that we manufacture in-house, pertaining to the common thread we believe in. Veneers are used distinctively to create a dramatic storyline. In the living room of this project, panelling conceals several doors that open towards the family lounge, creating a seamless narrative.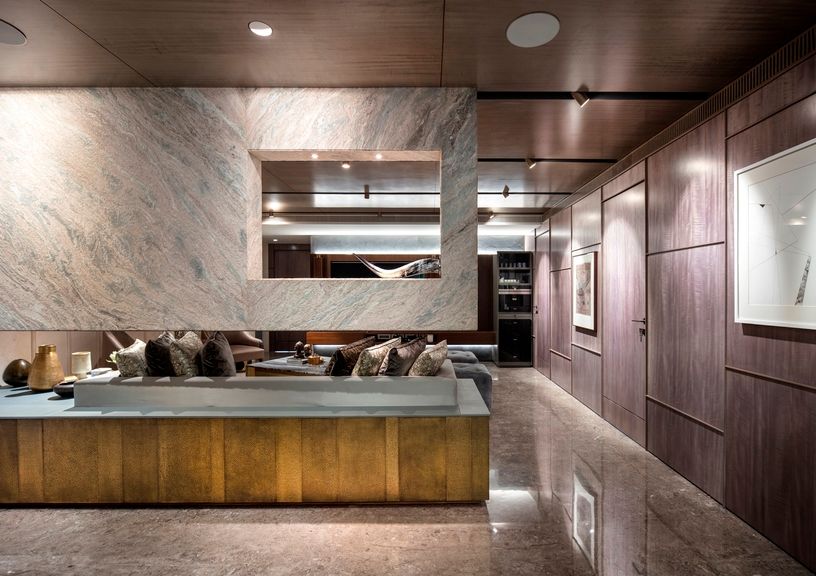 Veneer panelling on the back wall of the bed adds warmth to the space. Consoles and vanity boast of handpicked, functional, practical and glamorous pieces, which juxtapose the material palette to reflect our changing ways of living and working. This project visually merges the line between a contemporary storyline and traditional technique, material and our unique legacy of handcrafting. It sets out to create a boutique experience amidst an urban reality.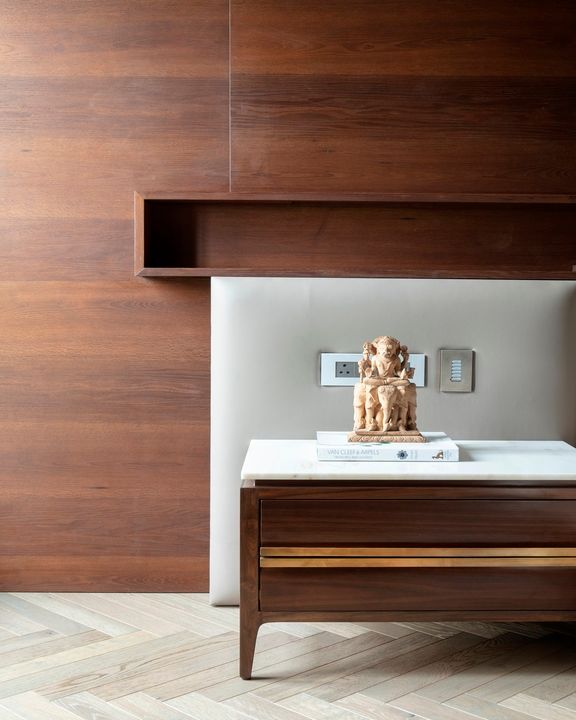 Kohelika Kohli, Interior Designer, K2India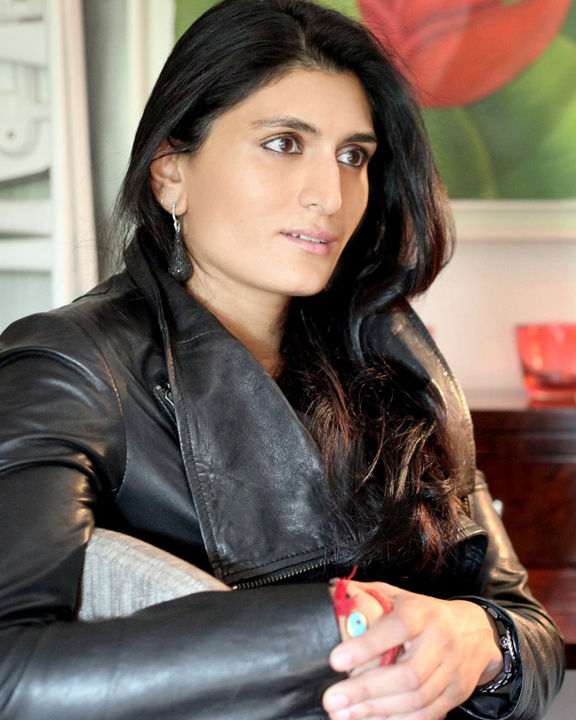 We had opted for a very subtle taupe-coloured wooden flooring as we were hoping to achieve a nuanced tone-on-tone colour scheme. That's the reason why we we opted to use dyed veneer. This made the natural colour of the veneer lighter and more suitable to work within our vocabulary of colours. Although this particular veneer was not customised for us. But we are currently working on multiple projects where the brand is experimenting with specially-dyed veneers to achieve unique and highly customised individual shades.