We've picked the best furniture, accents, and accessories, to make your work from home experience a comfortable one! Opulent, elegant, functional, or minimal, whatever your style, we got you covered. We've scoured the market for you. Browse through our comprehensive collection to find what suits your home office the best.
It's All About the Attitude
The Tama Desk by Walter Knoll is more a work of art than a piece of furniture. With bronze blade legs, elegant lines, and terraced levels, the Tama Desk marks the evolution of the desk from being a mere workbench to that of an instrument. It's elegantly crafted, sophisticated, and extremely functional — just what you need for a perfect work from home atmosphere.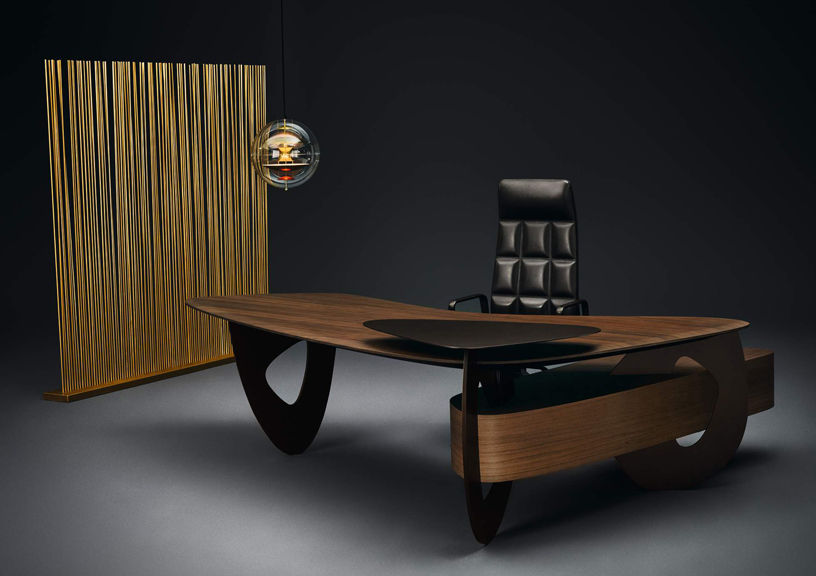 Minimal Chic
For the lovers of clean, uncluttered lines, this home office furniture unit from Momenti is perfect. Not only does it accomodate two workstations with ease, it can also fold into a dining table when you shut shop for the day. Available at Plusch in India, this one's just the right choice for those who lean towards minimalism.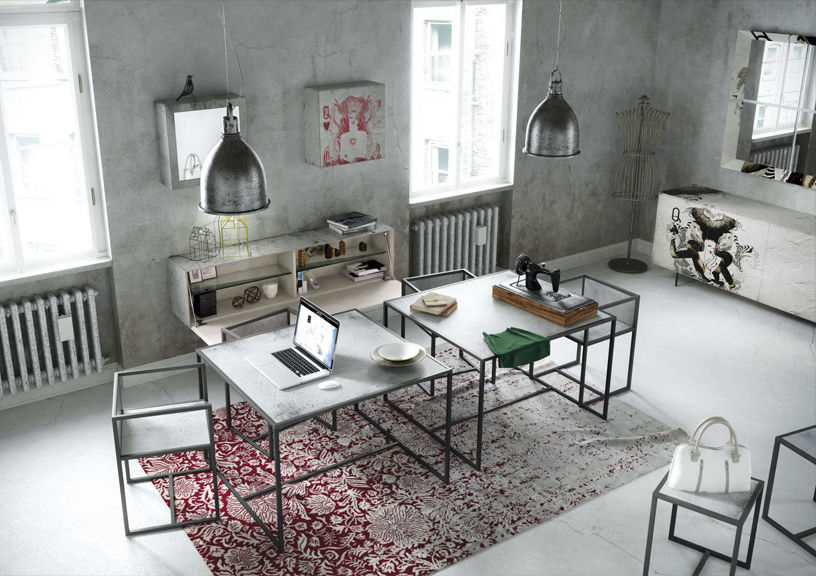 Like Royalty
No one does opulence like Beyond Design. It's nothing over the top, it doesn't scream luxury. It whispers. Choose from a range of elegantly crafted home office furniture from Beyond Design, to add that aristocratic touch to your home office. If you do have to work from home, do it like the Royals!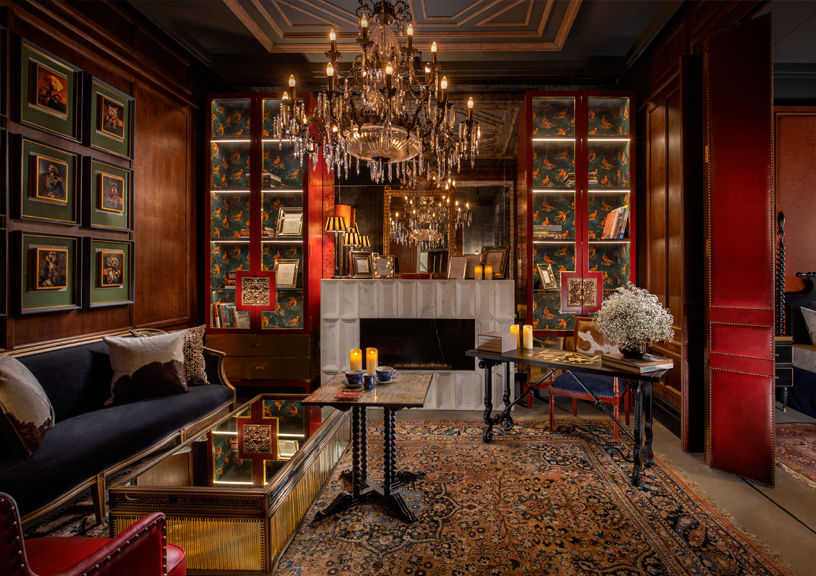 The No-Nonsense Look
This one's perfect for those who like no distractions at work. Clean, simple lines, ergonomic, and functional, this home office unit from Ottimo is for those who like to keep things in order and maintain a healthy work-life balance.
Small and Versatile
It's petite yet elegant form makes it a perfect fit for small but stylish homes. With its subtle curves and non-linear design, both the desk and the chair are crafted in leather. It's an excellent mix of feminine grace and sophisticated materials.  If you are looking for bespoke solutions for not just your home office, but you entire home, Alsorg is a must-visit!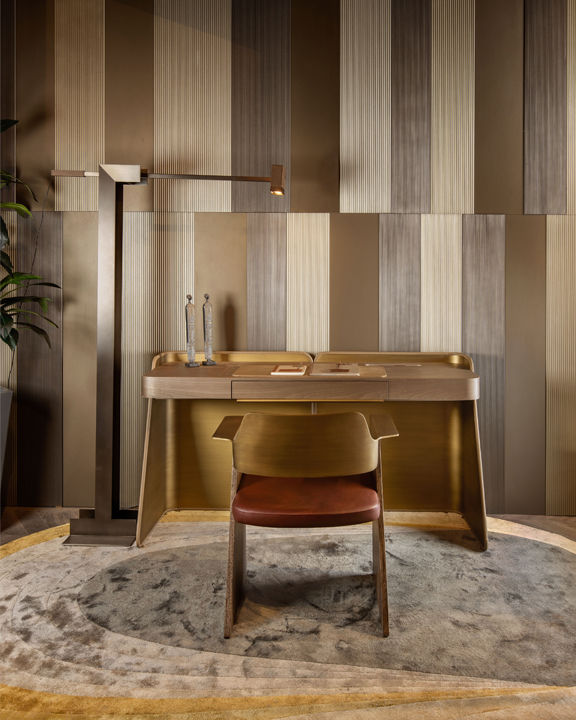 Time to Get Down to Business
When you are working from home, or well, anywhere, it's important to keep things in order. This desk by Cipriani Homood available at Ottimo packs in as much storage as possible without making it look too bulky.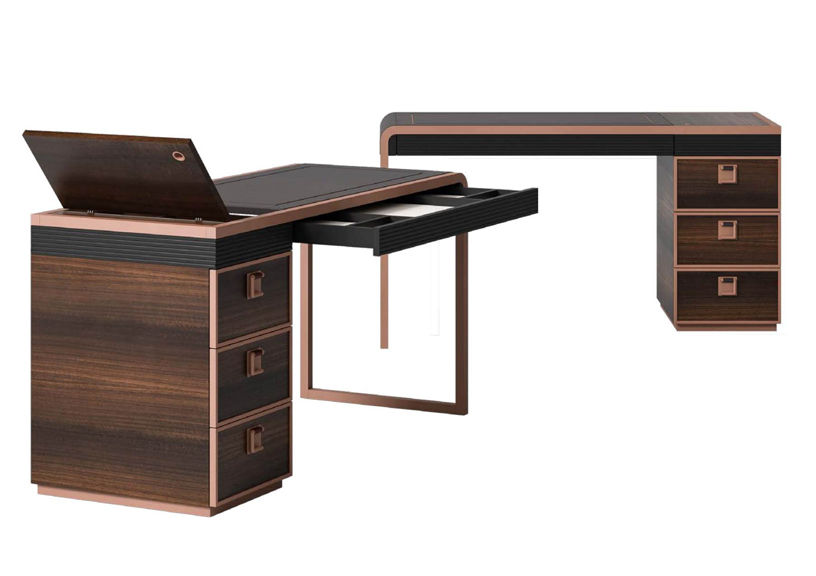 Millenial Style
The Level designed by Uwe Fisher for Cor, can be quite deceptive at first glance. But this minimal design is the solution you didn't know you needed. The height-adjustable table comes with all the contraptions of a modern-day work station, making your day at work a lot more productive.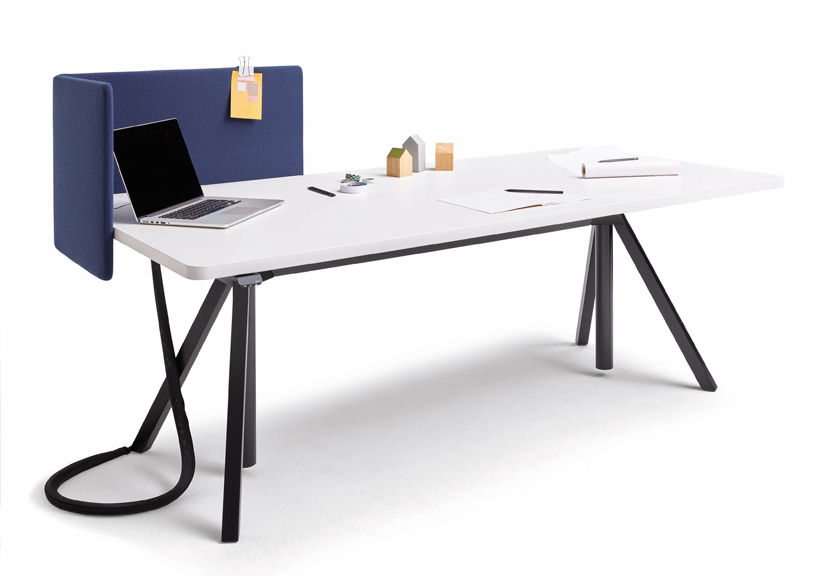 Chair Reaction
What's a work station without a good, comfortable chair. An uncomfortable chair can make working a pain. And so, we've rounded up some elegant ones for you that are high on not just design, but on the comfort quotient as well.