AndSpaces design a chic house in Pune with a buzz of warm traditions and contemporary nuances
The homeowners aspired to own a safe haven that they could call their home. Keeping this in mind, Ankita Nand, the principal architect of AndSpaces, proceeded to create this Pune residence that brims with understated opulence and grandeur.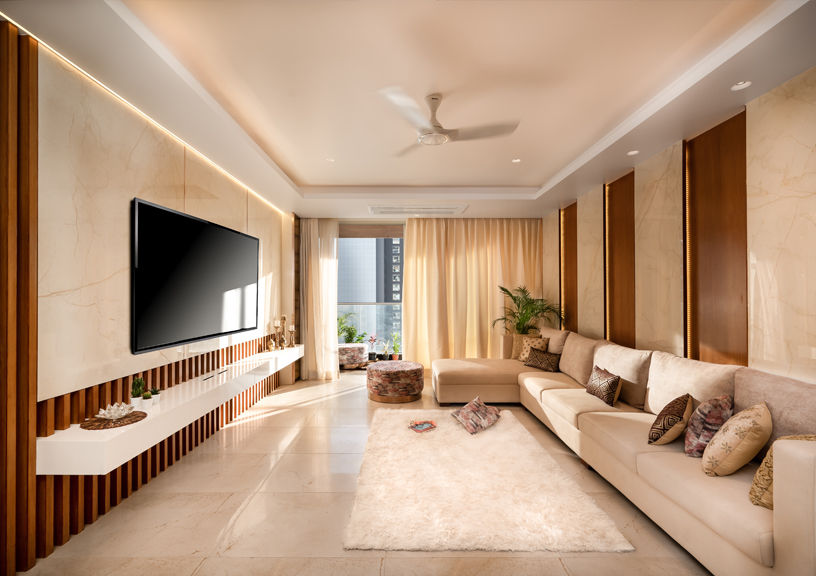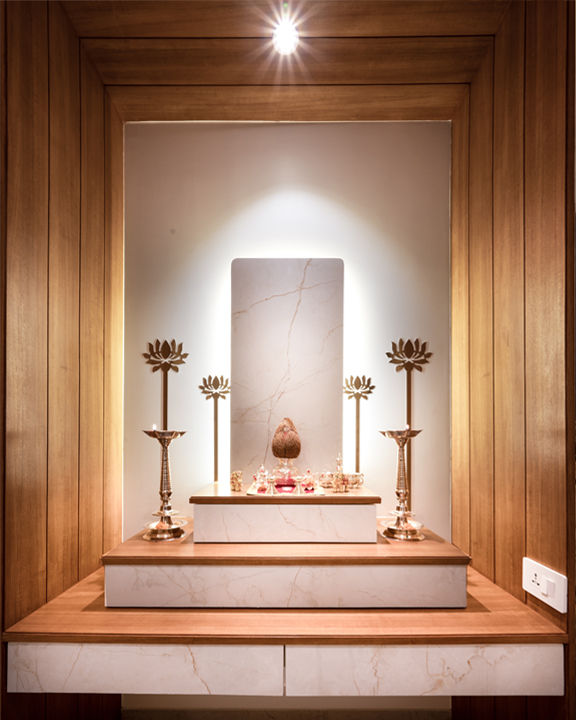 They had previously resided in their ancestral house and hence intended a home that was both historic and contemporary. Consequentially, this residence is a fusion of regal, chic, and traditional architecture. It's a home that would narrate its owner's story.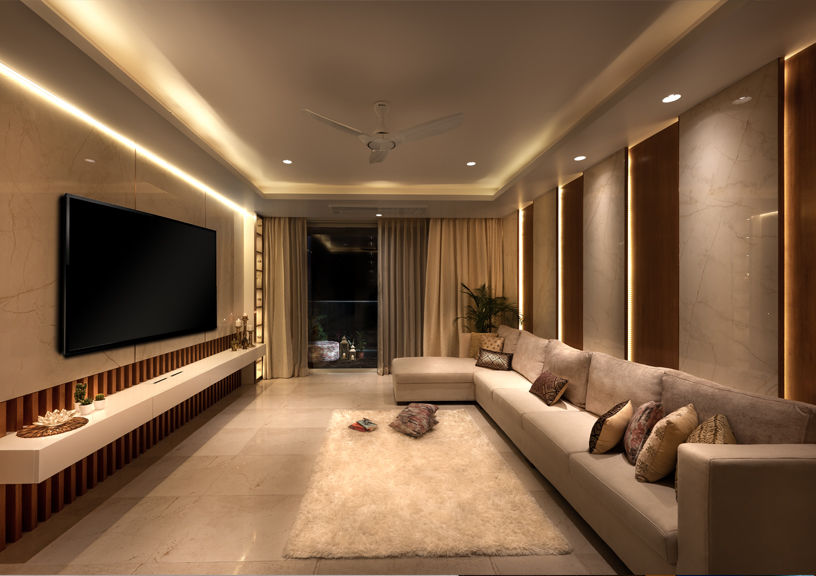 With gleaming views of the city's skyline, contemporary architecture, custom craftsmanship and lifestyle-centric amenities, Panchshil Towers is crafted exclusively for the needs of today's globetrotting cosmopolitans. Every room reflects the aesthete's tastes and channelizes their narrative. "Despite its bijou size, we designed a home with top-notch style, grace, and utility. The furniture was a bespoke creation to reflect the style and personality of the owners. Against a monochromatic theme, this apartment features basic, sleek, and stylish décor components," shares Ankita.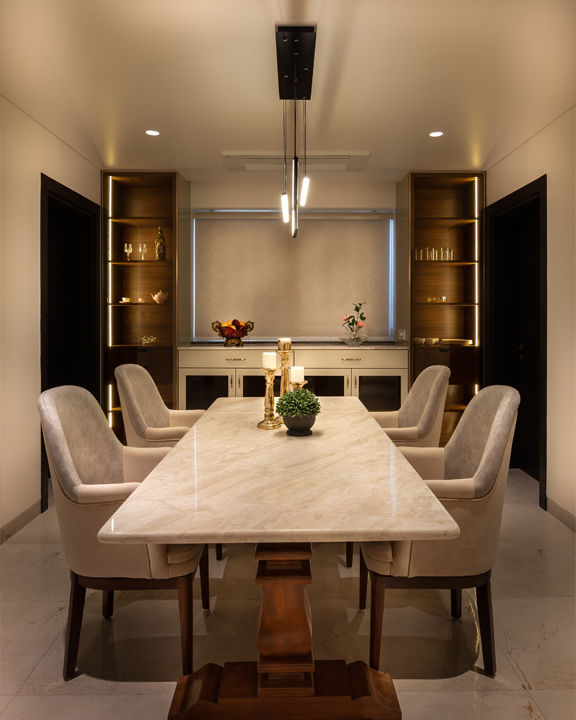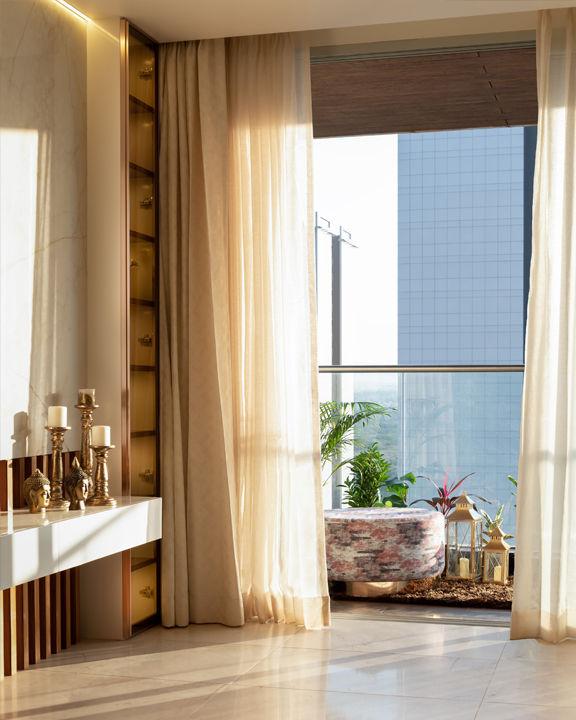 Color tones, like a breath of fresh air, match the classic finishes throughout the home, while thoughtful window placement shines upon the living room with natural light and airflow. The color design is a peculiar mix of myriad color tones and natural wood as the primary material, giving the space an organic experience. White is a significant choice since it celebrates the magnificence that symbolizes the homeowner's freedom of thought.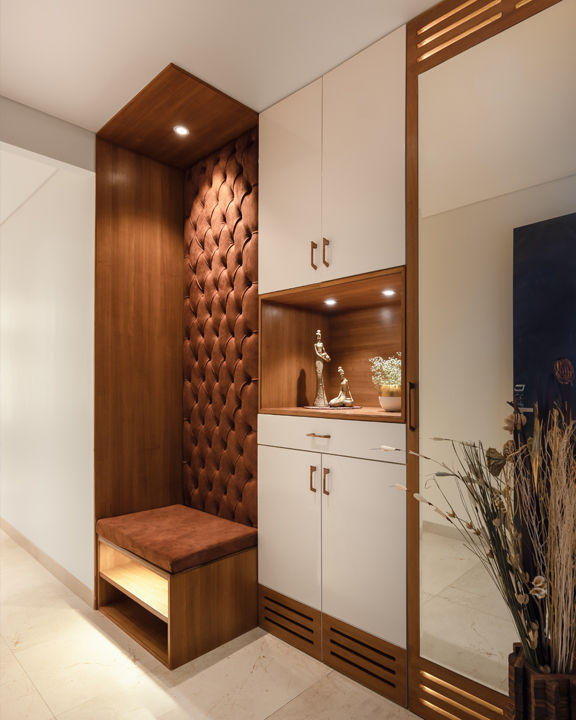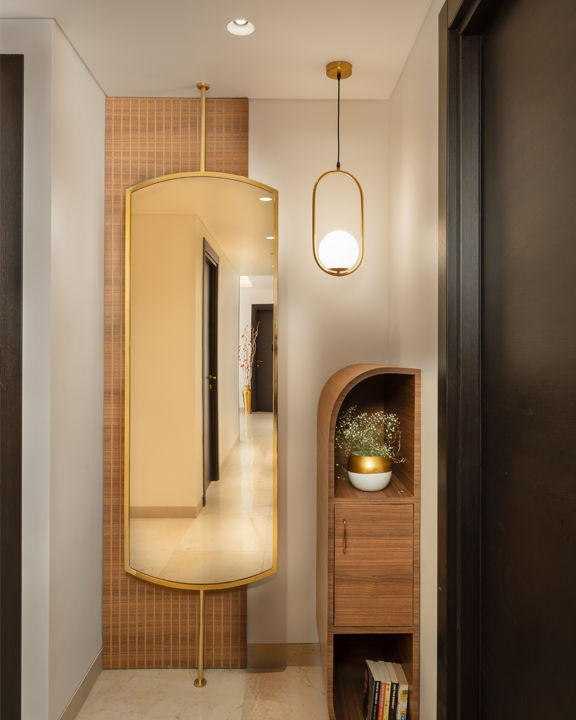 The apartment opens to a wood-paneled living area with beige and ivory tones. The mellow styles and jute suede upholstery emphasize the home's royal, comfortable aesthetic. This area has a spotless, sophisticated, and timeless appearance. Adding a marble finish to the walls sharpens the whole room and adds a majestic touch.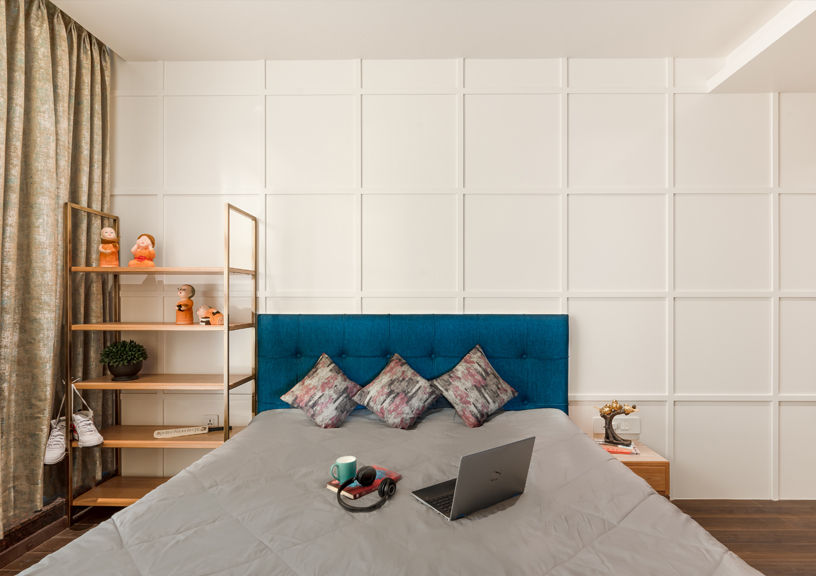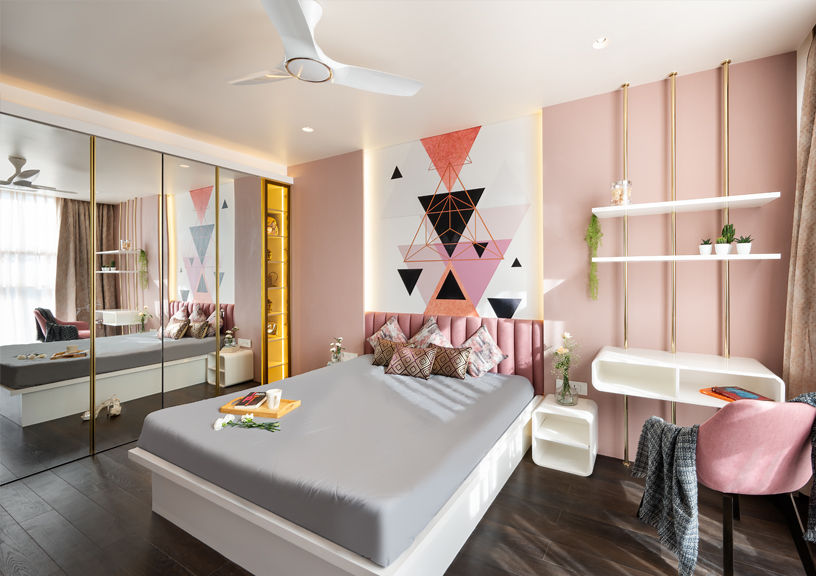 The two bedrooms have a model color palette with a pleasing appearance with polished oak floors and flushed inside lighting. The rooms' drapes and the charms of in-house furnishings are a sight for sore eyes. The entire house is well edited, with every piece of furniture having a distinct purpose and meaning.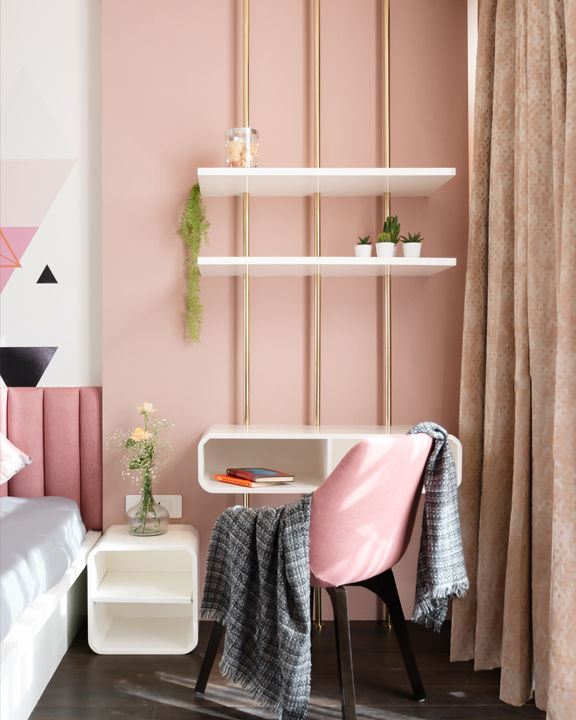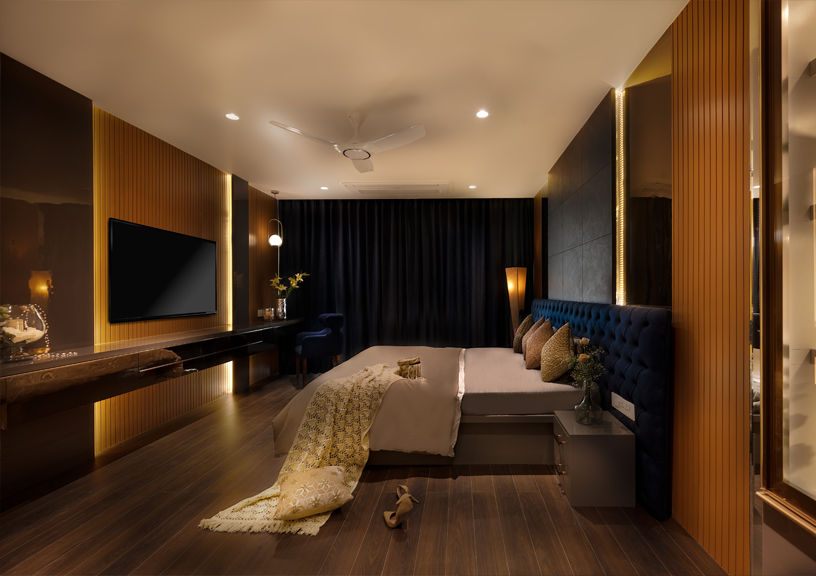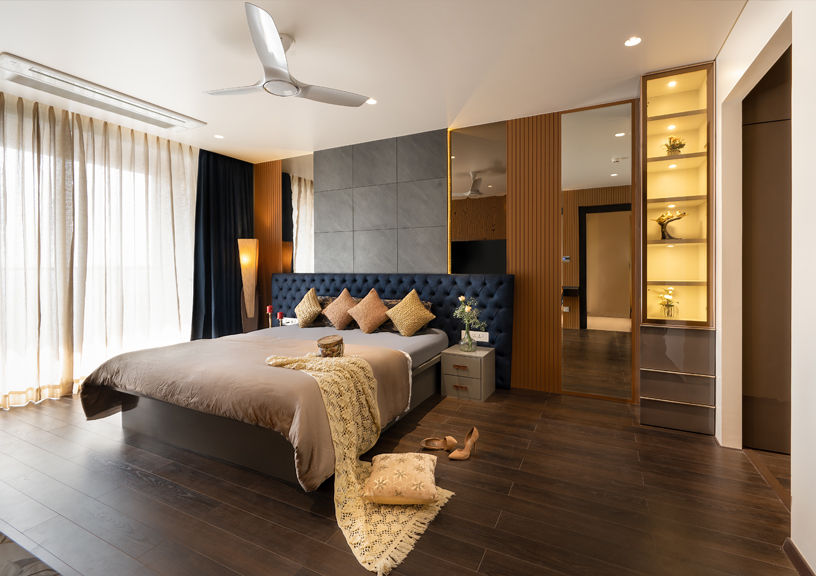 FACT FILE:
Name of the project: A Palatial Haven  
Firm Name: Andspaces Consultants Private Limited  
Design Team and Designation: Principal Architect Ankita Nand Deshmukh  
Project Manager: Sunil Kirodiwal  
Junior Architect: Tanvi Rajput  
Website: www.andspaces.in
Location of the project: Kharadi, Pune  
Area (Sq.ft): 2000 Sqft 
Photo courtesy: Yamini Krishna 
Stylist: Sanjita Thakker
Text by: Harshpreet Kaur