India Circus' founder, Krsnaa Mehta's new home showcases his joie de vivre approach to design and his quirky space comes with panoramic views of Mumbai.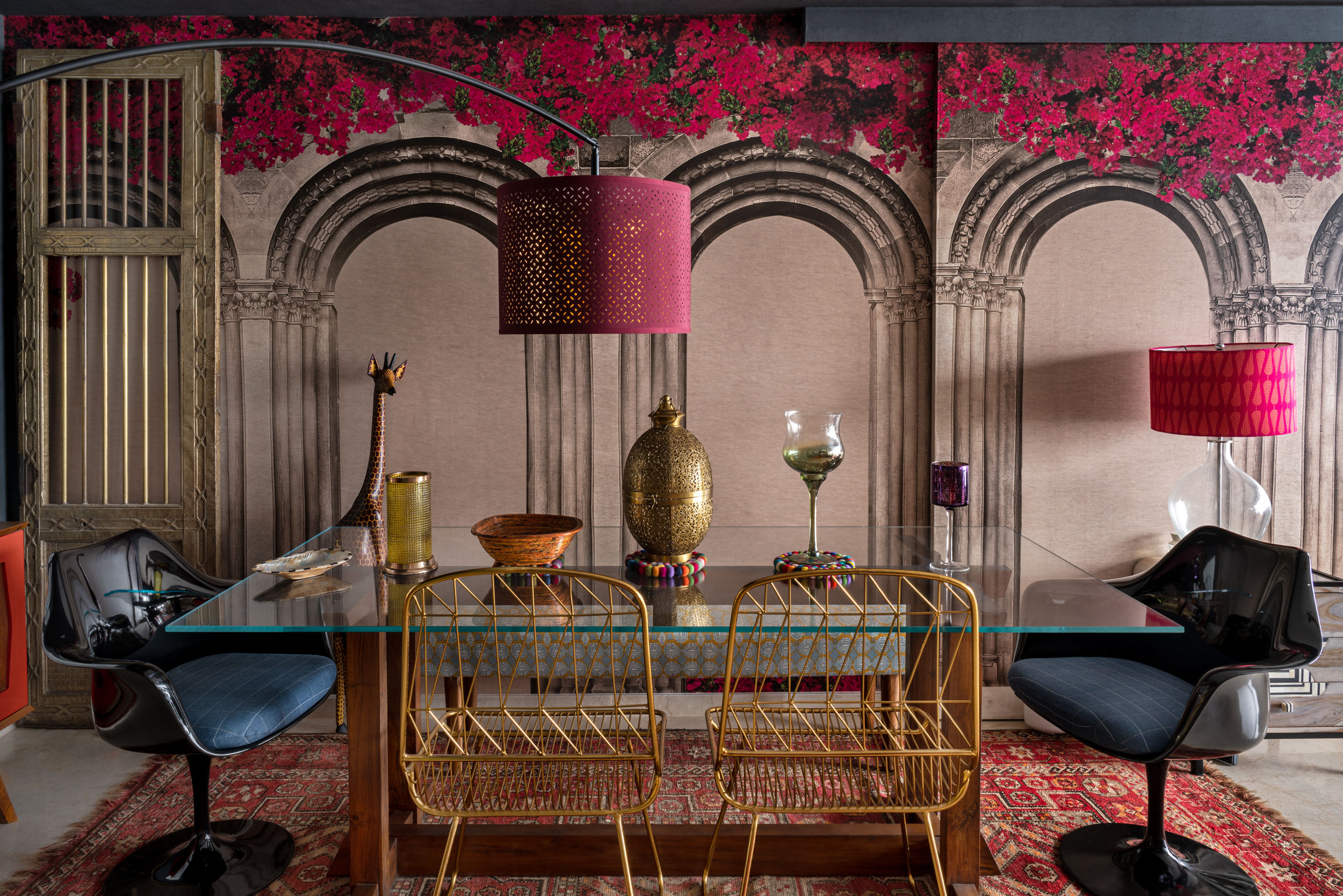 As the founder and director of India Circus, the brand known for modernising Indian design patterns, Krsnaa Mehta's affinity to chaotic colourful design is fairly obvious. Paunchy prints, jewel tones and hints of traditional crafts, the reflection of the brand and its prime designer reflects immediately into his new home, a sprawling apartment in South Mumbai.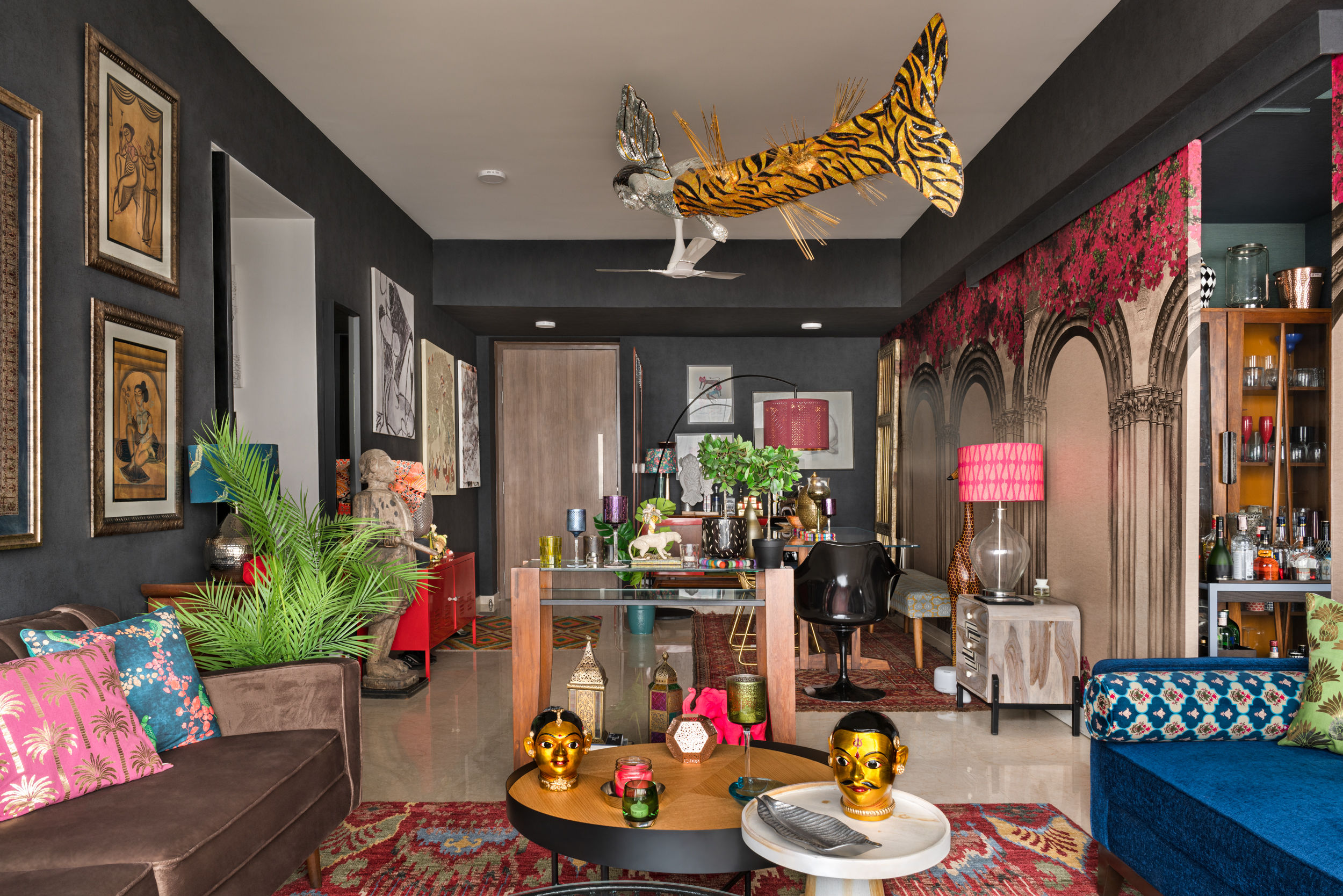 Shifting base from his vibrant apartment in Malabar Hills to a spacious one in Worli, Krsnaa Mehta got an opportunity to rehome his vast collection of art and artefacts procured over the years. Tropical printed wallpapers juxtaposed with monochrome accents, aromatic candles and India Circus cushions littered around the space and gold accents, the house is full of frenzy and fun. Yet despite the busy walls and diverse design grammar all comes together to create a cosy nook that speaks of love and attention to detail. Segue to get a closer look at Krsnaa Mehta's beautiful space and the process of putting it all together.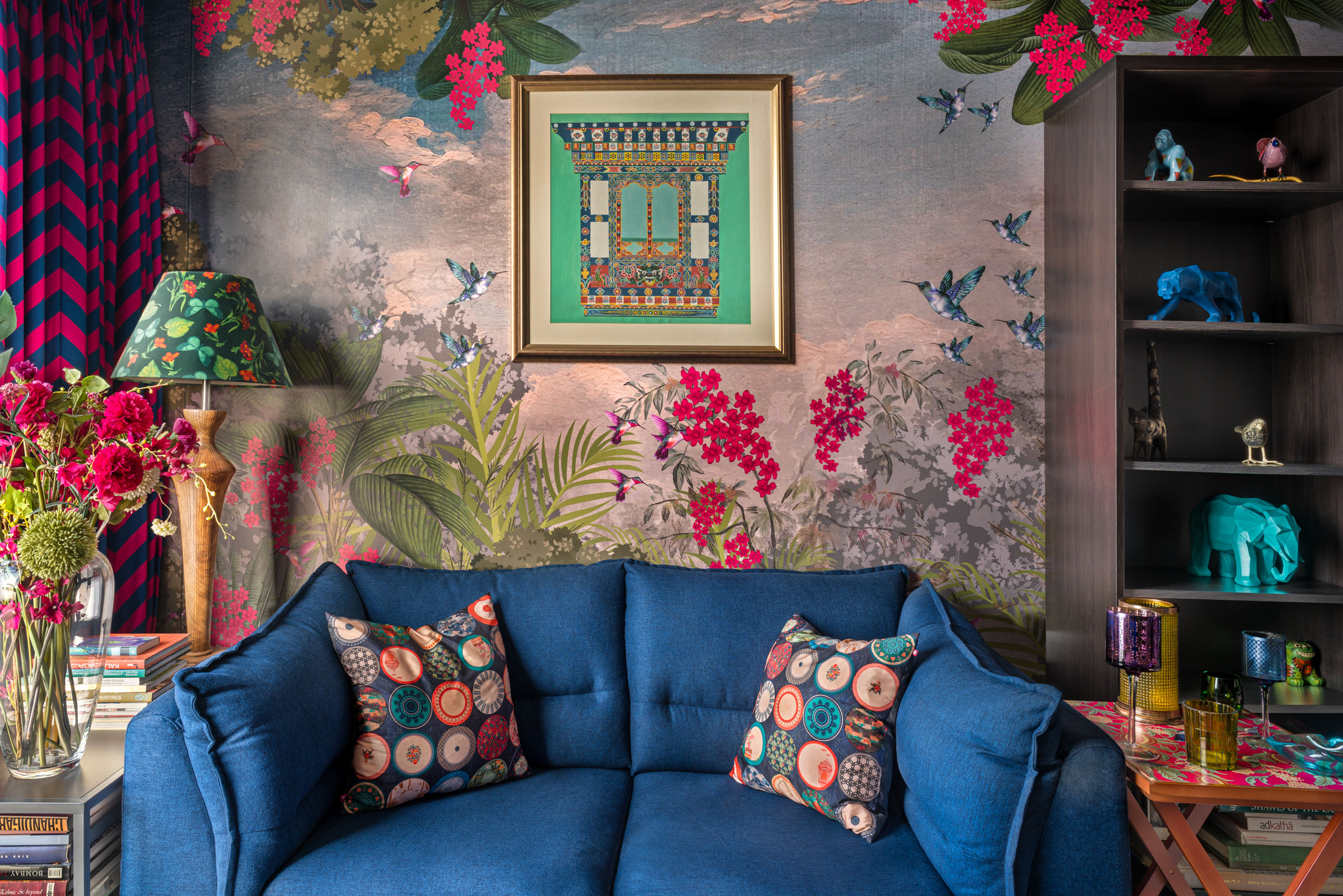 Tell us about your new home in Mumbai?
My home is a sprawling 4 BHK on the 52nd floor of Lodha Park in South Mumbai, it traverses nearly 2,000 sq ft in size with a panoramic sea view of the Worli Sea Face upto Haji Ali. This space is much more quieter as far as wall colours and textures are concerned. My decisions for wall colours vary from my past projects. The utilisation of colours, for example, dark, military green and blue with burnt lavender have made it essential. The house is enormous, and I have utilised all the art and artefacts that I have been gathering over the course of the years to show them in this new home as preceding my past home.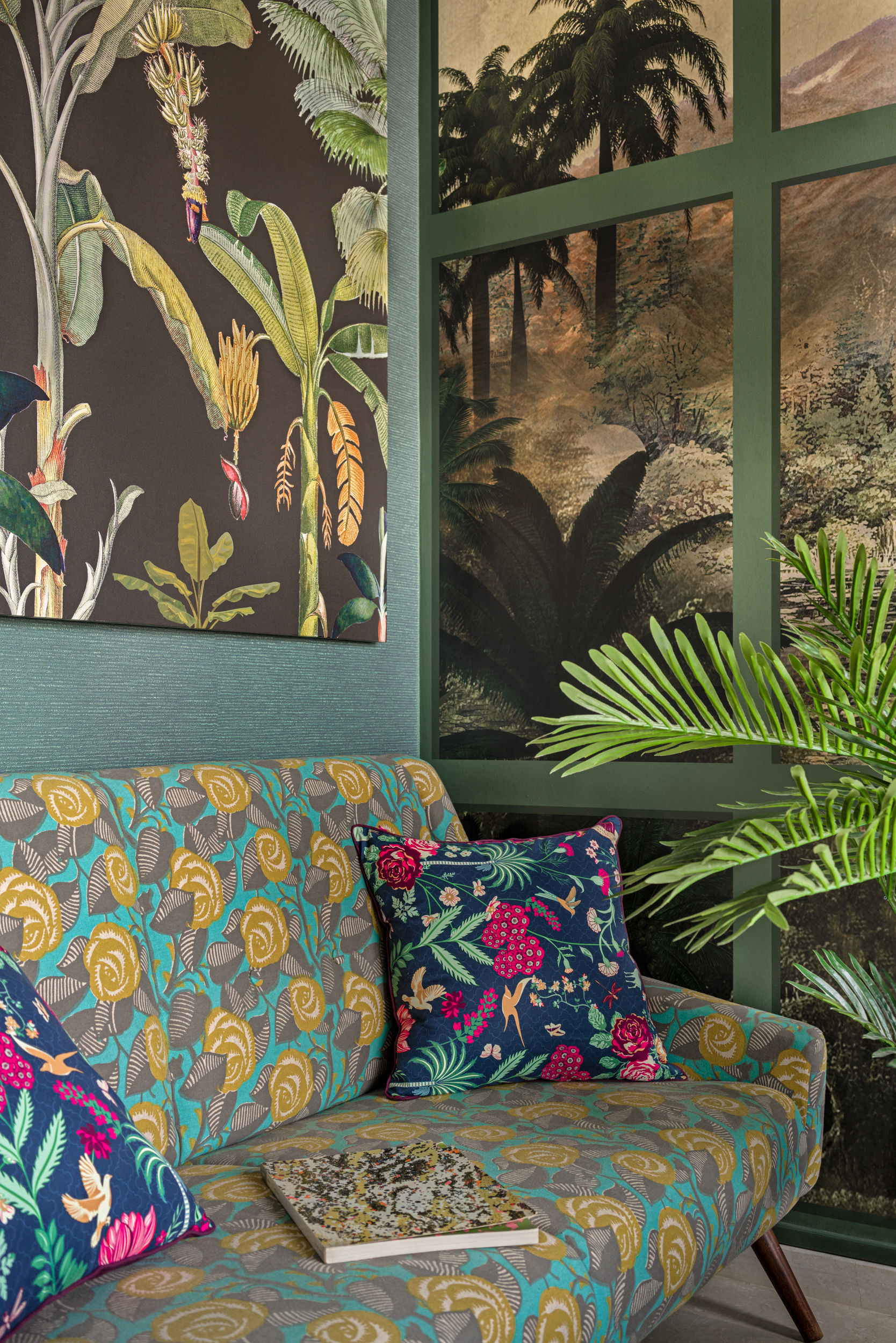 What was your biggest inspiration when designing your own home?
It is an ode to true contemporary Indian culture where one can see classic tapestries and textiles. From canvases to installations by leading Indian artists, the home symbolises the Indian tradition. I seek inspiration from the culture of India and use it dramatically in my work combining the vibrancy of colours with nuanced heritage designs.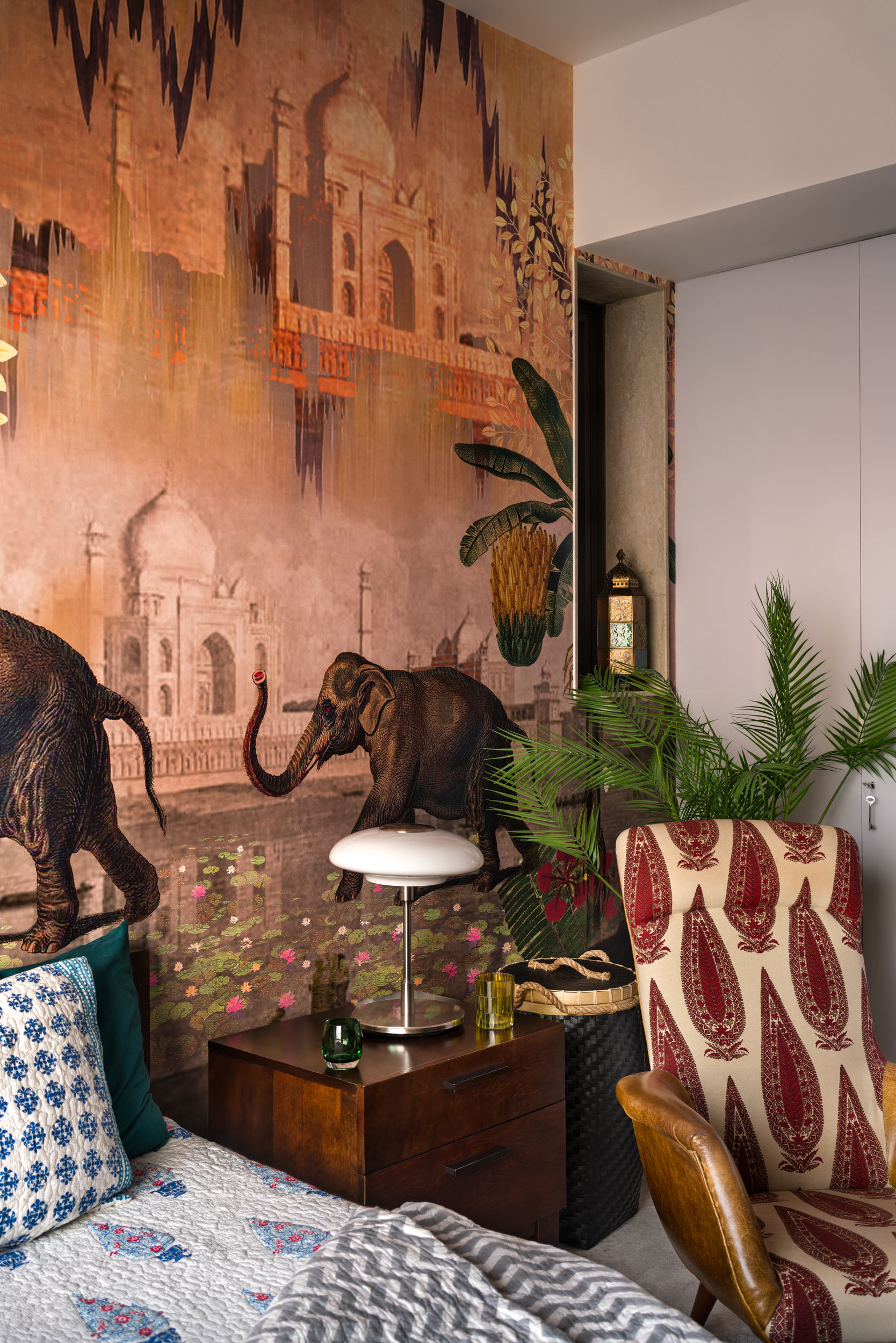 Is the house completely furnished with your own brand or have you curated pieces from other brands as well.
It's more of a walk-through of art, artefacts and of course, India Circus and all my textile products. I think the most unique features in my house is the merman installation on the ceiling by Wolf Jaipur, a design studio that creates artistic installations with scrap, discards, and waste materials. I also love the images and the Teapot and Leopard piece from Ardmore, South Africa. Plus, there are many artefacts and works of art that I have been collecting over time which I could finally put on display in this house and create this magical journey.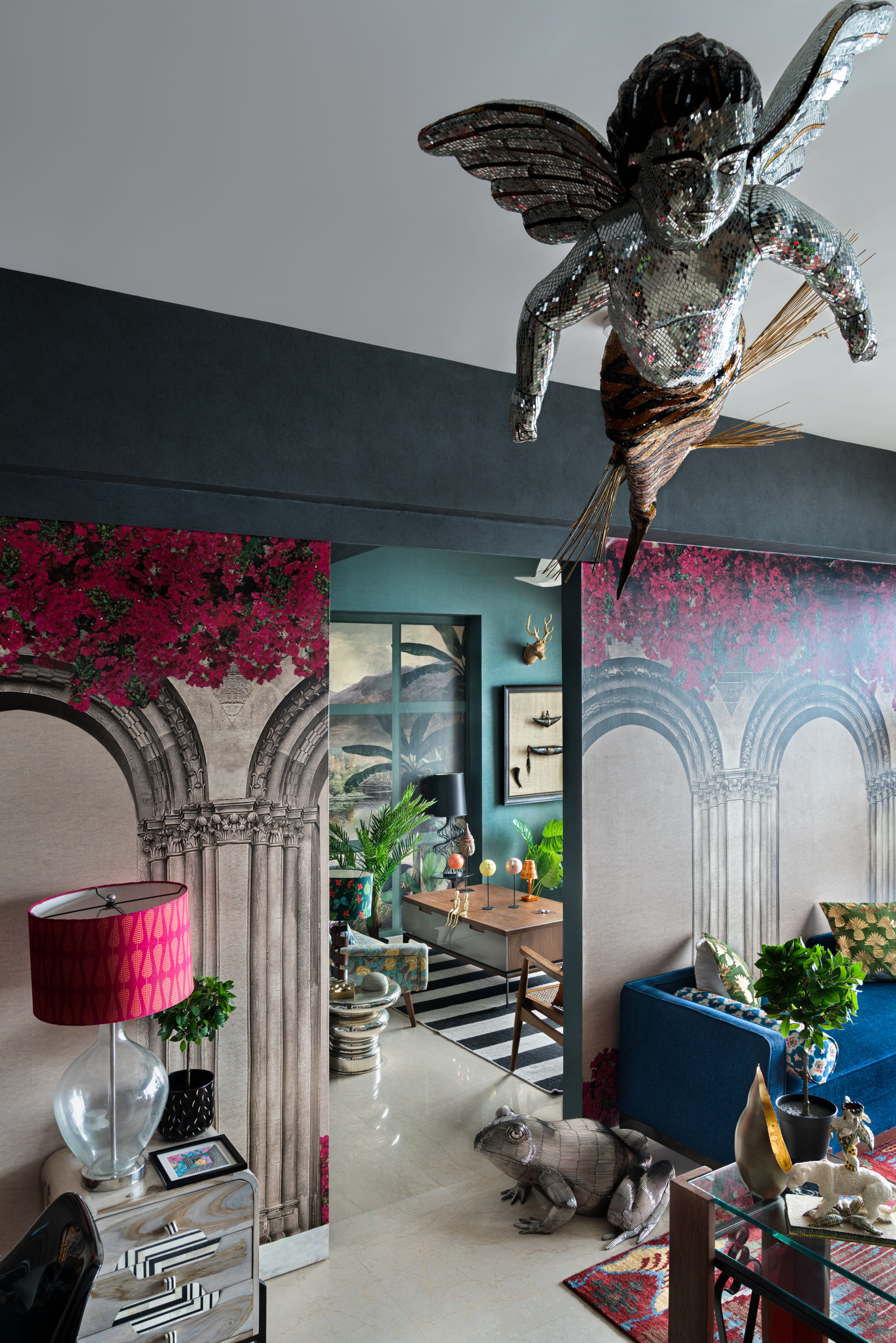 What elements from your previous home have you carried into this one?
A lot of my curios from world travel have made it into this home, like the cuboid tray from MoMA Tokyo, vintage vases from Istanbul, lamps from Italy and a lot more.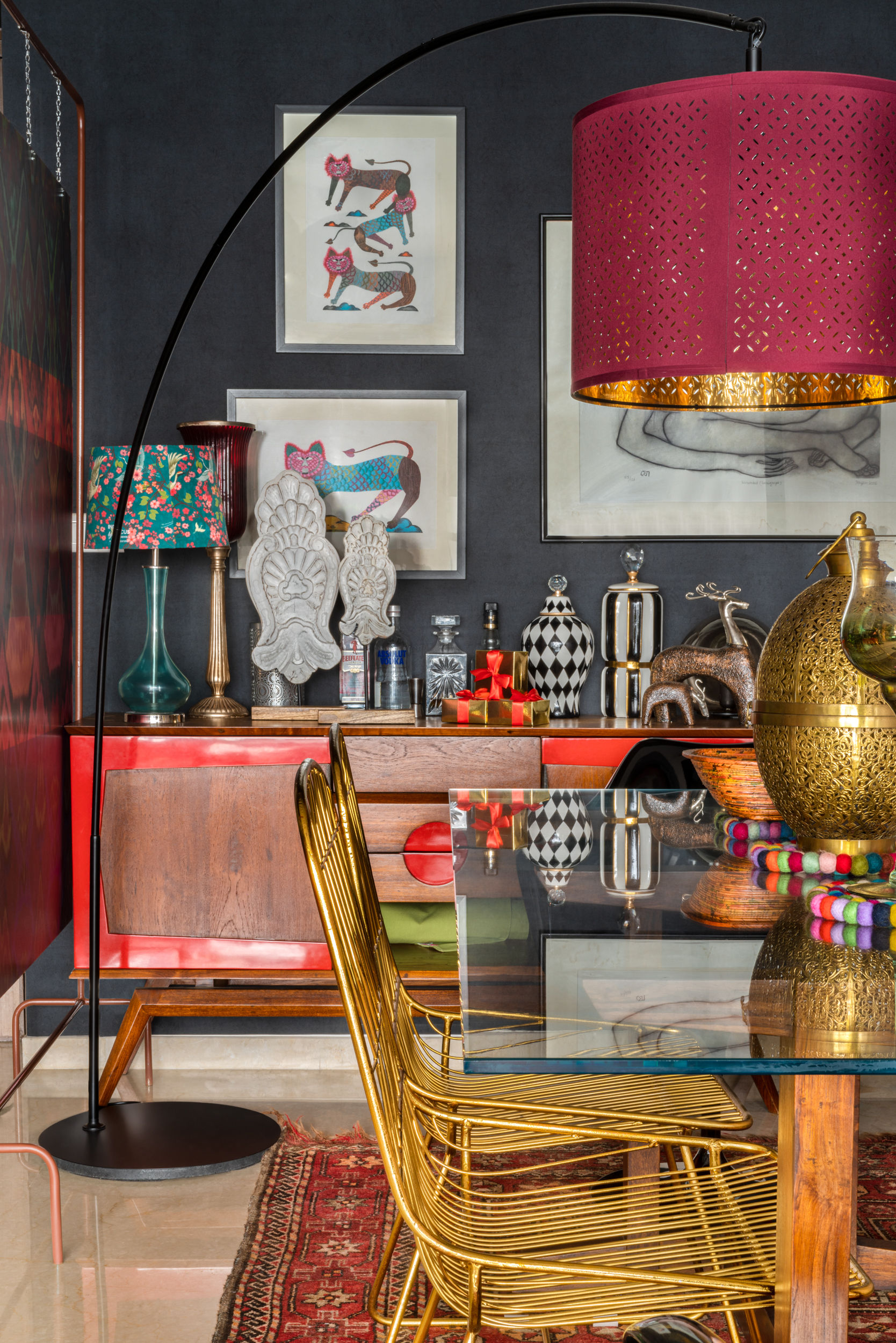 What is the favourite part of the home?
The most favourite corner in my house is what I would call the 'Den room', or the Party room, which is where I entertain small groups of friends. It is a very cosy room and is an extension of the living room. It makes for the perfect space to have interesting conversations that could go on till the wee hours of the morning. It has a bit of everything… the view, the wallpapers, artefacts, colours and warmth!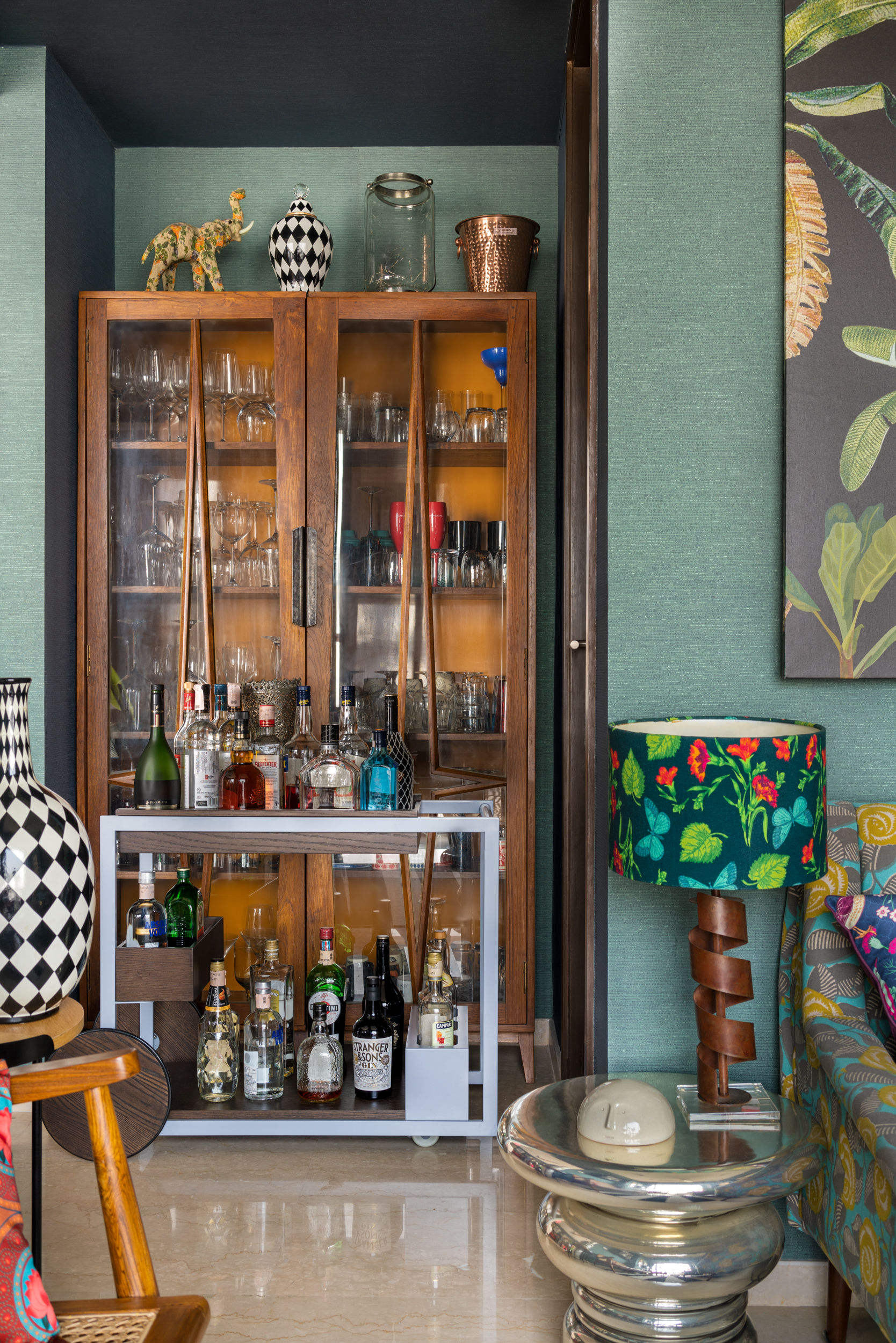 Is your interior design style different in your own home as compared to the homes you work on?
My objective while doing this home was to go a notch up from my previous abode. I've played around with art and motifs which I had not done earlier. In fact, I did one of my walls black so that absorbs the reflection completely and makes the space look larger. The idea is to play with colours and textures that reflect your taste, yet not overpower anyone visiting or coming into your space.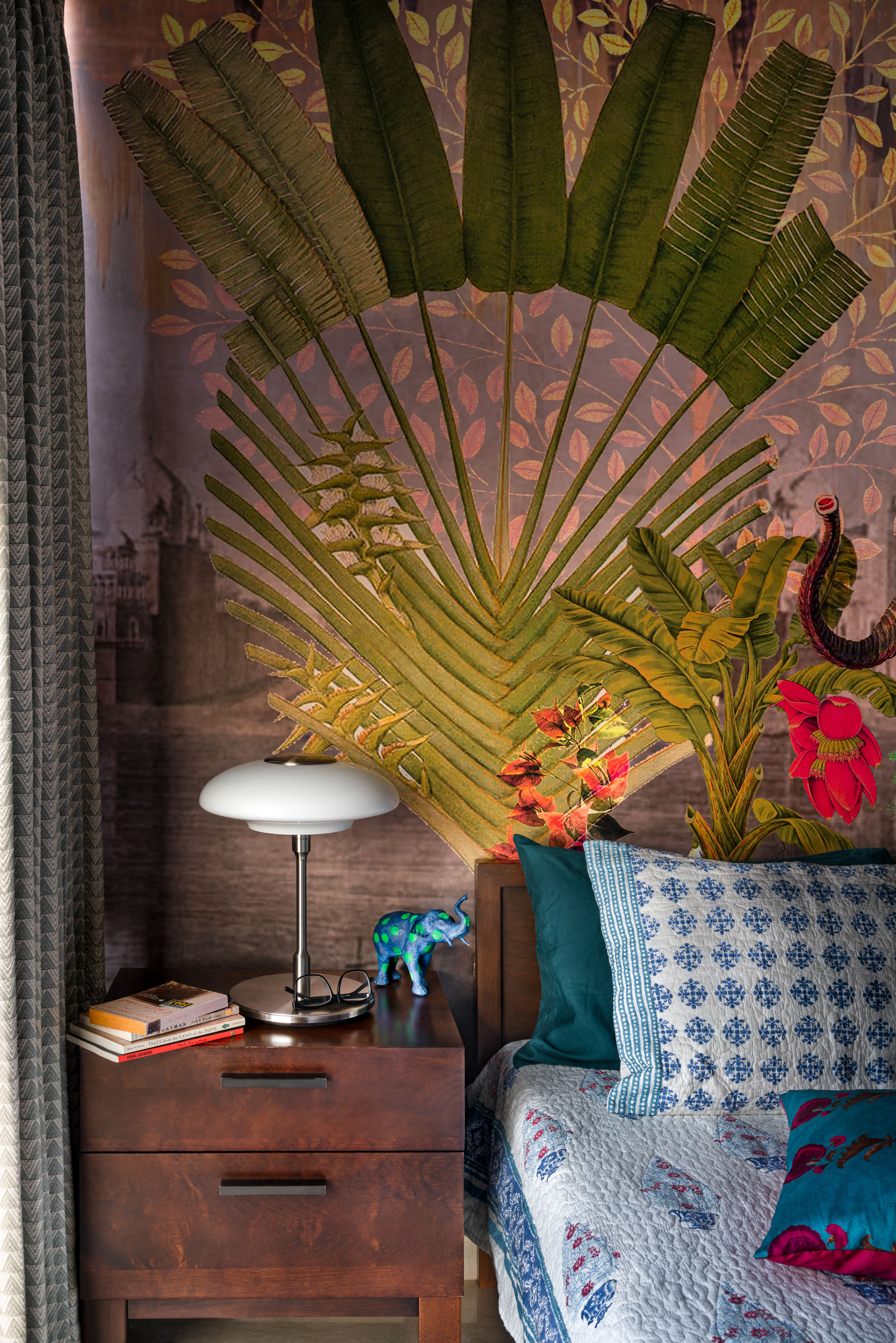 What advice would you give to someone doing up their own home?
I believe that your home reflects your personality. Every facet of your home represents a unique quality about yourself. When you're designing your home be sure to go with your gut and the best ways to give your home life would be to use a mix of eclectic colours and strategically placed art and decor pieces.
All images: Courtesy Fabien Charuau – Krsnaa Mehta
The article was first published on www.lifestyleasia.com