Divye Aggarwal, Founder and Principal Architect, Studio Design Palette, talks to us about his passion for design and journey so far.
Studio Design Palette creates innovative design spaces that are thought-provoking but at the same time sustainable. "The main aim is to evoke an experience which translates into a script with characters played out by spaces, colours, textures and light patterns," says Divye Aggarwal, Founder and Principal Architect, Studio Design Palette. Aggarwal tryst with architecture and the art of building began with his school. "The building, the facade, the entrance, the classrooms…everything fascinated me," says Aggarwal. The love for design and architecture was inherent. In a chat with A+D, Aggarwal talks about his passion for building spaces. Here's an excerpt…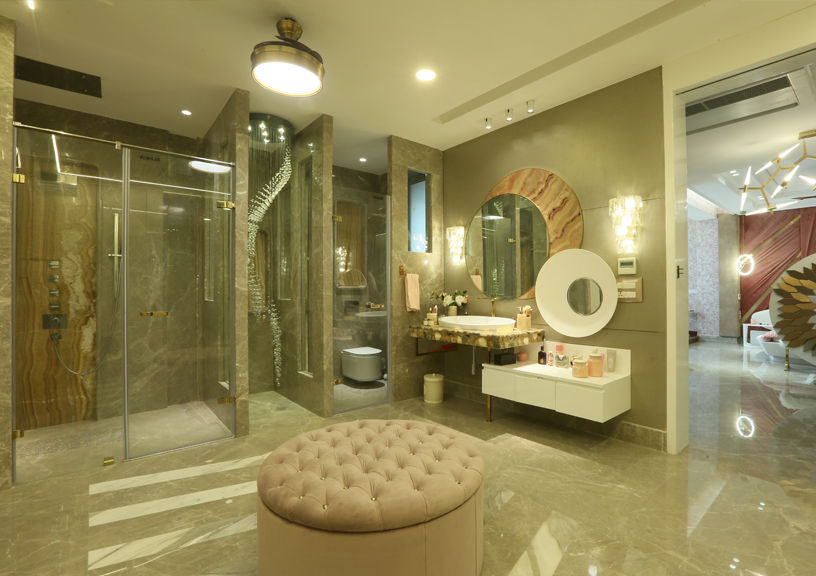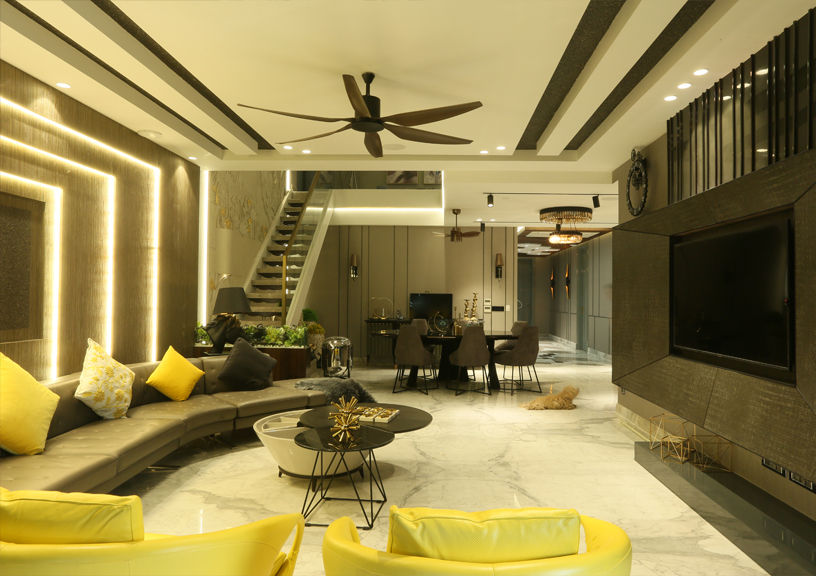 What prompted you to take up architecture/design as a career?
Divye Aggarwal (DA): Since childhood, there was an intriguing sense of wanting to go to school unlike all other children. I later discovered that I was not different from others but my school building enticed me…the entrance, the façade, spaces and the landscape captivated me. This naturally translated the profession called 'architecture' in me as I remember vividly. I always found architecture exciting and intriguing as it calls for imagination, innovation and ingenuity rather than being highly theoretical, intellectual, or hypothetical. Likewise, design is dynamic and fluid and helps an individual to evolve and develop their everyday interests.
Take us to the beginning. The genesis of Studio Design Palette…
DA: The desire of getting into my own world of design started when in my early days of working as an assistant architect I felt deprived of satisfaction in the projects undertaken due to multiple reasons like the budget, client requirement or site typology. I saw numerous opportunities to do something out of the box but for that I had to implant an idea of my own architecture practice in the year 2011 and hence 'Studio Design Palette' saw the light of day. I thought that being a true student of architecture could only happen if I got out of someone else's influence and educate myself in the purist way, the way it was in my school of architecture. I don't know if I were right then or now, but I have never looked back since I started my own design studio.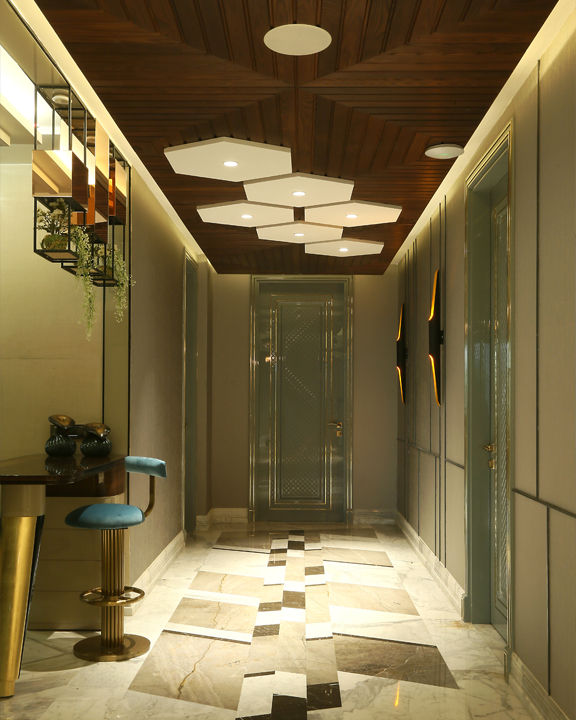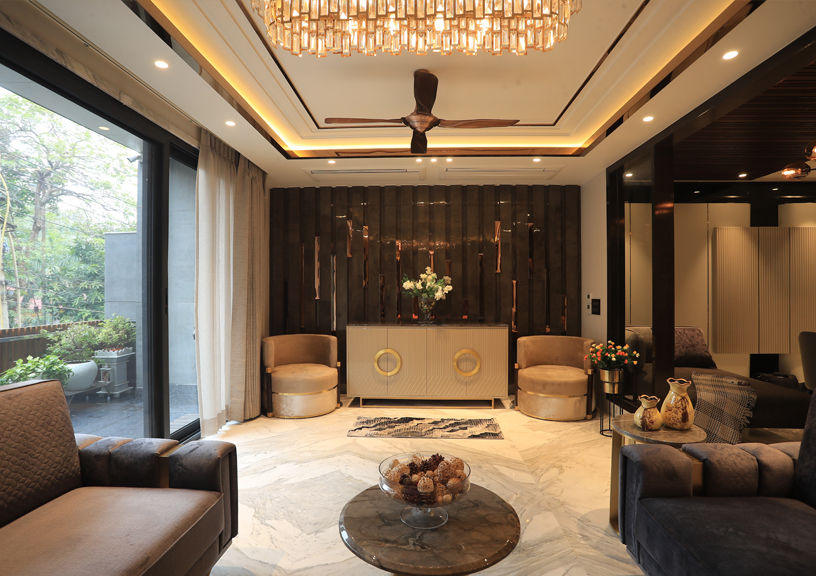 Tell us about yourself. Your interest in design, your education and life before Studio Design Palette.
DA: I did my schooling from Delhi Public School. I had great interest in Mathematics and Sanskrit language not to mention History that used to scare me and this haunted me even during architectural college days. I m a passionate person and a meticulous observer and this has come naturally to me. I indulge in photography, travelling and reading … which keeps me in touch with the outside stimulus.
How would you define your design aesthetics?
DA: The essence of my design theory is creating innovative design spaces that are thought-provoking but at the same time sustainable. The main aim is to evoke an experience which translates into a script with characters played out by spaces, colours, textures and light patterns. For me the detailing or layering into the depths of any design is what creates an effective and open-ended perception of a building or a habitat. I believe that my style has no signature, thus a continuous process of evolving or for that matter unlearning is what keeps me on. Dissimilarity and asymmetry is one of the key drivers to my design developments. I have always stressed towards developing designs all the way through to the smallest details.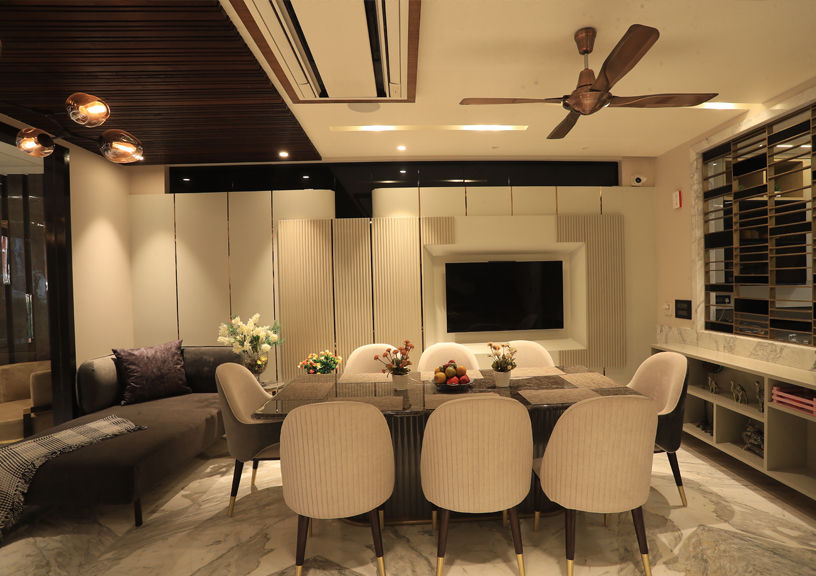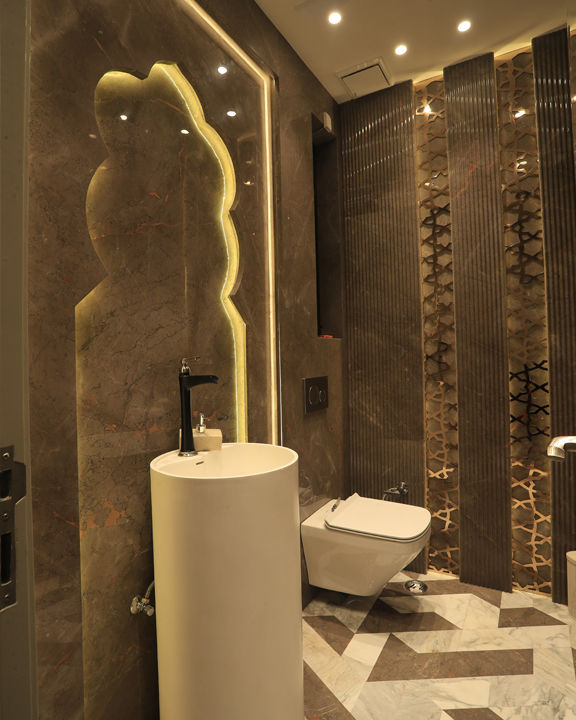 Take us through your projects so far. Do you do primarily residential projects or commercial projects?
DA: We are an architecture and interior designing company specialized in designing boutique residences where we are always challenging the conventional way of designing, pushing the envelope with new forms or bringing out a sculptural quality. We do enjoy a foray of clients who have been our patrons all through. Right from independent 200sq yd villas to 5-acre farmhouses come under our purview.
We do institutional buildings, auditoriums, etc. We have got an opportunity to design a school in Kanpur. This is where the real idea of an architectural expression emerges as you are working in the public domain…not only you own a responsibility of 'sustainability' but also a complex algorithm of spatial integration, structural intricacies derived out of ambitious designs, upgraded and latest technological induction into services like HVAC, electrical and plumbing. My mantra is to gather an expansive in-depth knowledge and merge it with audacious creativity and be the one designer in public eye… isn't it a great challenge or a greater opportunity as  I see it.
We've also done commercial projects like restaurants, cafes and retail outlets… here I can allow the childlike playfulness within me to surface on a small canvas. So, I find this a run up to developing my design skills into all genres which otherwise would not be attempted.
Offices and factories that we do should not look like typical boring formal spaces. So, they should be welcoming and intriguing for the class of people working in it.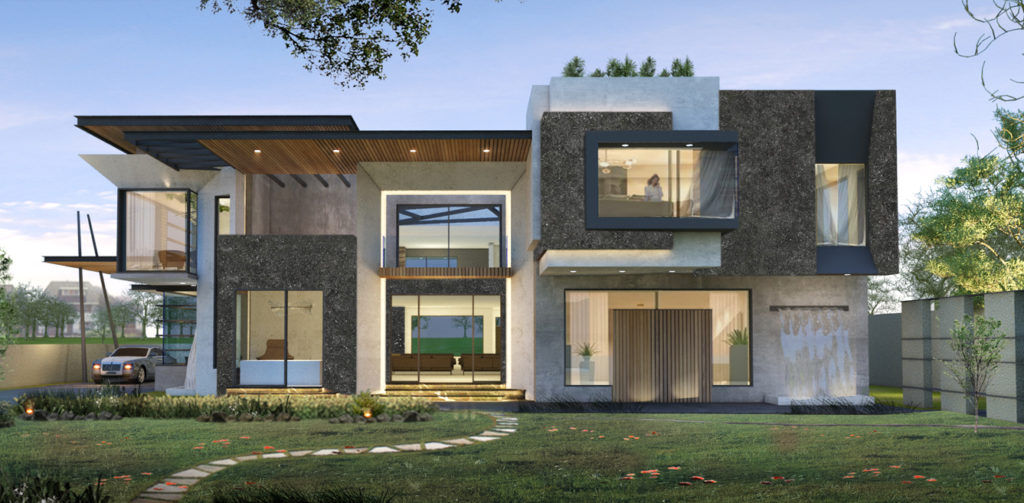 What do you like the most about your profession?
DA: There is so much to contribute towards society with live examples or so to be masterpieces that shall remain for generations to see and experience. Which other profession gives you this opportunity? I wish to completely embroil this. The successes are especially poignant. Maybe I am destined to be remembered more for the great buildings I never built than for the ones I did.
Your dream project?
DA: My dream project most certainly is designing an urban city with relevance to socio-economic strata of society today and paving the way for the future urban landscape amidst the disciplines of local climate, a shoestring budget, and indigenous materials and methods of construction. An urban design that would serve as a model in city planning for the nation. What Le-corbusier did to Chandigarh and Edwin Lutyens and Hebert Baker did to our capital Delhi's 'Raisina Hill' is exactly what I would dedicate myself into if given a chance.
Your Inspiration…
DA: Santiago Calatrava 'Spanish structural engineer' who transformed the way the structures are designed. Calatrava gained a reputation for his ability to blend advanced engineering solutions with dramatic visual statements, in both bridges and buildings. Calatrava's Alamillo Bridge was the first to inspire me, the dramatic structure's central feature is a 466ft (142m) pylon that inclines asymmetrically away from the river, supporting a span with more than a dozen pairs of cables. The dramatic image, resembling a harp, transformed bridge engineering into a form of sculpture that can invigorate its surrounding landscape. I did my dissertation on his works in my architecture school and that helped me understand the meaning of 'unlearning'.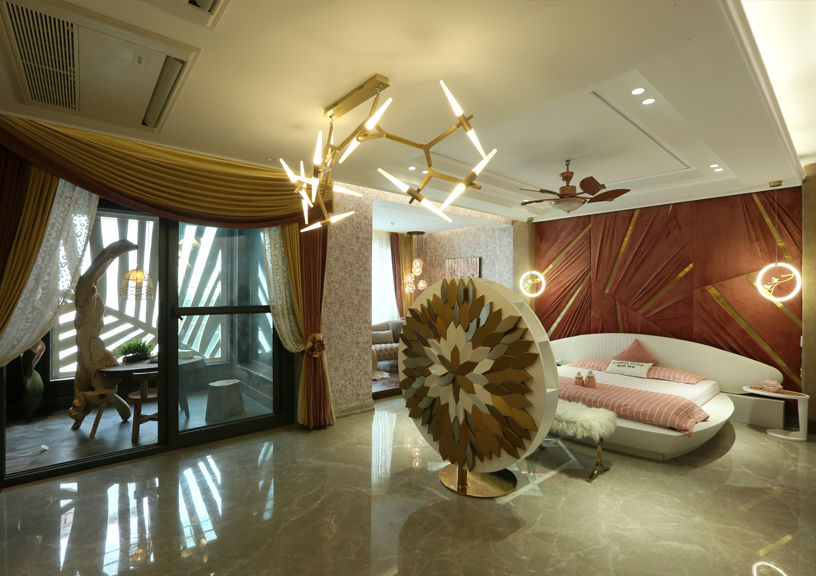 When did you launch Studio Design Palette?
DA: Setting a standard, 'Studio Design Palette(regd)' was launched in 2011 as one of the trustworthy architecture and interior designing companies that has challenged the conventional way of thinking and thus given a new dimension to the field. The company is very focused about its work and believes in total creative expression achieved through efficient layout planning, various ideas interwoven into a central theme, detailing of various elements and the use of new and innovative material. All the projects are taken care with greater involvement and a deeper level of commitment.