In the first episode of #PartnersBeyondDesign, we get candid with the first couple of architecture — Architect Pearl and Hafeez Contractor.
Architect Hafeez Contractor is a legend when it comes Indian architecture. Residential developments, skyscrapers, townships, railway stations, educational institutions, infrastructure, civic redevelopment projects and even low-cost housing, the architect has left his indelible mark on every aspect of Indian architecture. His wife Pearl, too is an architect. Being in the same profession has its own set of challenges, however, it's how you strike the balance between your professional and personal lives that makes all the difference. In a candid conversation with Architecture + Design, the couple tells us how they remain together, beyond work, beyond design…partners in life!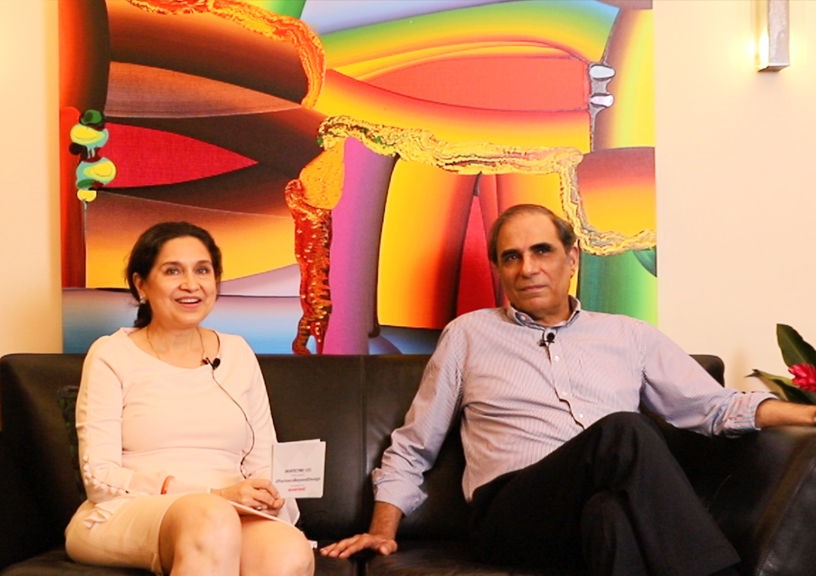 Powered by Everest, a brand that is revolutionising construction materials and methodologies, #PartnersBeyondDesign gives you an interesting facet about the architects whom you knew through their works.
Everest is one of India's leading and fastest growing complete building solutions providers. Incorporated in 1934, Everest has a rich history in manufacturing of building materials and Pre-Engineered Steel Buildings. With the brand promise of delivering Strength, Speed and Safety to construction, Everest today offers a complete range of new age building products for roofing, ceiling, wall, flooring & cladding solutions and also manufactures Pre-Engineered Steel Buildings for industrial, commercial and residential applications. Its building products and solutions are available in more than 1,00,000 villages and 600 cities in India and in over 35 countries globally.