Architect Anupriya Sahu talks about the journey of her furniture design firm Alankaram, the collaborative efforts of her family, and how their pieces blend traditional design aesthetics with contemporary finesse.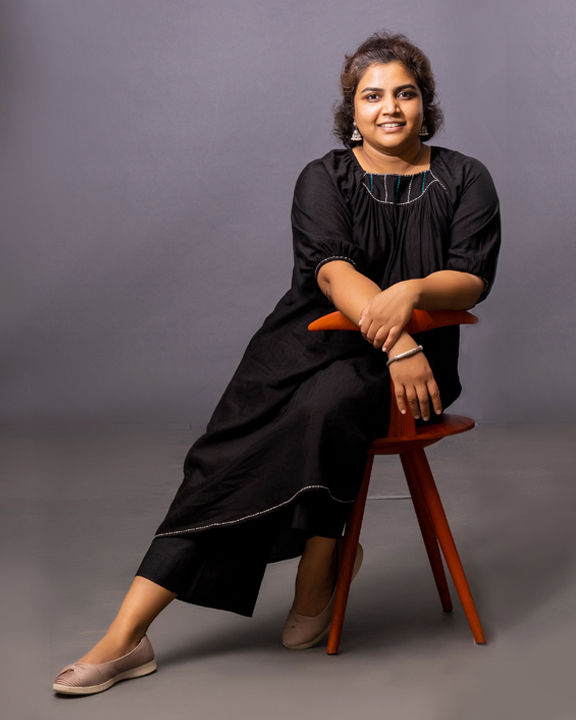 How did the thought of Alankaram come about?
Since childhood, I have had a keen eye for art, colour, and design—thanks to my mother who is an artist, and my dad who is a Civil Engineer. After studying Architecture at the Pillai College of Architecture, I pursued Urban Design at the master's level. Post that, I worked for about 3-4 years at various architectural firms. I was fascinated with furniture design, especially wood. I wanted this material to shine in my design practice, so I decided to start designing furniture. However, I noticed a massive void in the market for skilled artisans. My husband, Dhwanit Parmar hails from an IT background and I am from an architectural one. So, we decided to create Alankaram which blends his business acumen and my passion for design. Alankaram aims to bring together the diverse nuances of varied cultures, through the cohesive thread of design.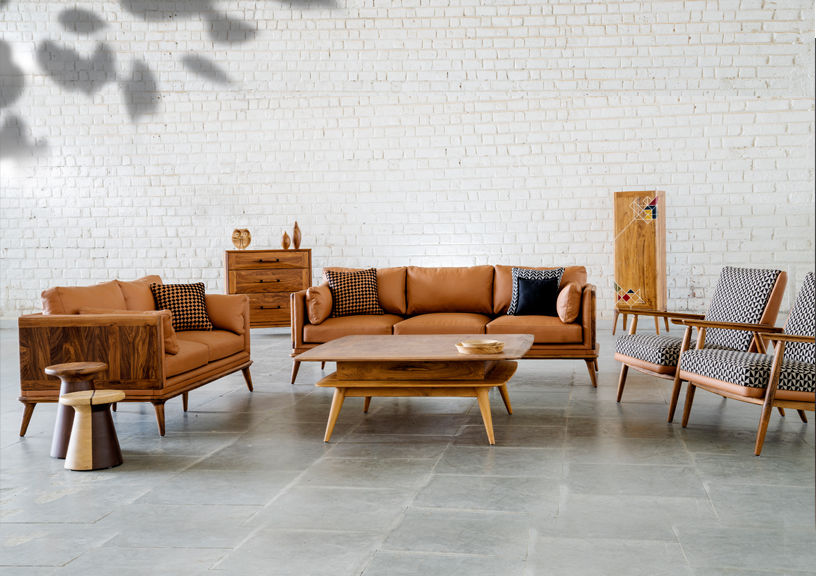 Take us through the journey of your firm.
Even though we had set up Alankaram in 2013, the lack of local craftsmen and artisans made us realise that we needed our own furniture manufacturing unit, which we eventually set up in 2015. Alankaram strives to craft a blend of culture, sensibility, technology, and fine craftsmanship, thereby giving birth to products that have won global acclaim and recognition. From merely a handful of artisans and a knockdown shed, we've grown into a company with one of the largest solid wood furniture units in India, having 2,00,000 sq ft of workspace, 10+ state-of-the-art CNC machines, and 300+ skilled designers and artisans.
Since its very inception, my family has stood by my side and supported our practice. When we set up our practice in Delhi, we faced major space constraints. Back then, my father, Prakash Sahu assisted the team in a knockdown shed to get Alankaram started. He's a retired civil engineer now and takes care of office administration, statutory requirements and civil construction. My mother, Droupti Sahu is the art director at Alankaram and guides the artwork on furniture and hand-painted fabric. When we shifted our entire set-up to Indore, my younger brother Aman, also a civil engineer, helped us build a well-equipped manufacturing unit with cutting-edge woodworking machines.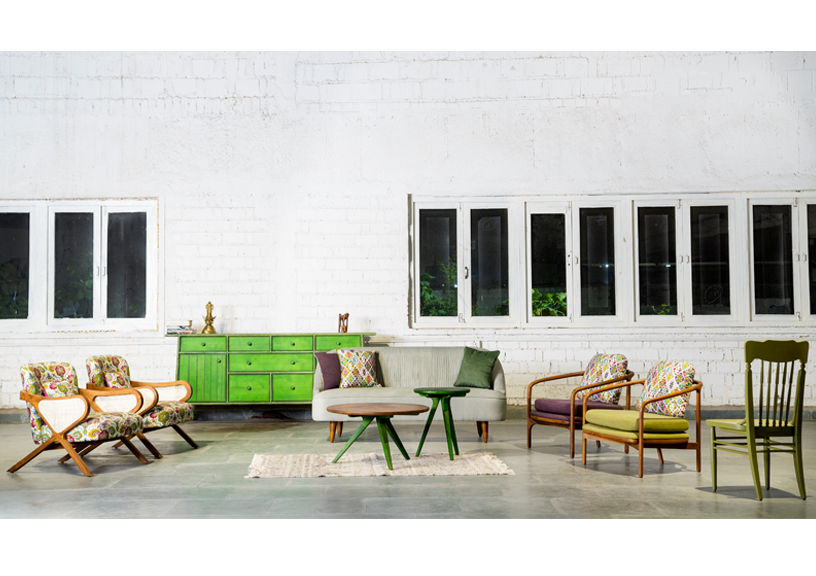 What's your design philosophy?
Alankaram's design philosophy is based on the triad of aesthetics, utility, and strength. Every furniture piece we craft is visually pleasing, utilitarian, and strong—and has a story to tell. Our products and creations aim to connect with the people. We believe in producing furniture that has indigenous roots but speaks a universal language. Therefore, every Alankaram product radiates a local essence with contemporary finesse.
Resonating with our design ethos, we have developed our furniture design range keeping in mind the functionality and requirements of the end-user. At Alankaram, you will see versatile products with customisable upholstery and wood finishes. The existing designs' customizations are executed as per the client's requirements. Our design skills and aesthetics have resulted in repeat business and loyal clientele that trust us with work ethics and flexibility on bespoke services.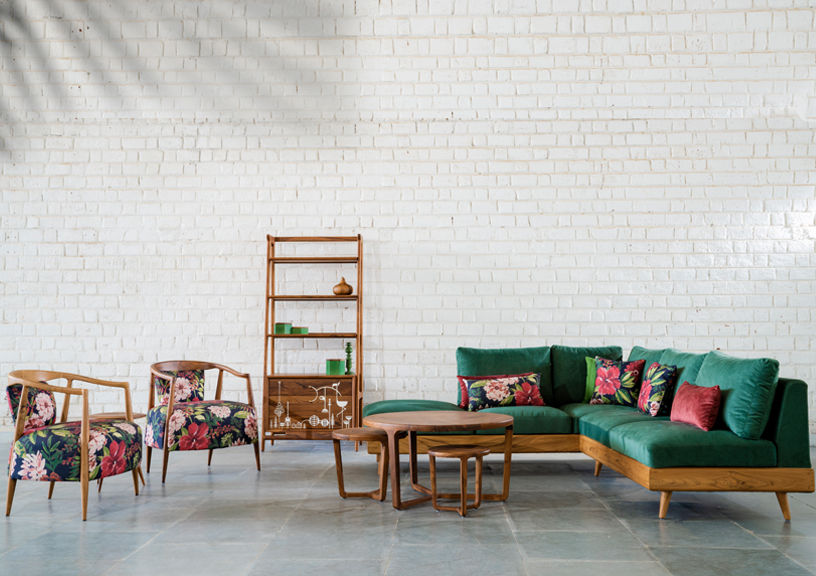 The designs are evocative of the India Modern narrative. Take us through the collections, their names, and the stories behind them.
At Alankaram, we design furniture pieces that adorn our spaces and offer more than just functionality. In particular, we like to blend modern with traditional. Our furniture celebrates sleek, contemporary designs while being rooted in traditional and vernacular sensibilities. The furniture is sourced from specific regions and tells a story through design, upholstery, and materiality. Precisely detailed joineries, hand painting and inlay work make each piece aesthetically beautiful and functionally relevant. Our collections include indoor and outdoor furniture for both residential and commercial purposes. We customise designs and also have ready-made ones. From a tea coaster to a 24-seater dining table, you can find it all here.
The names of all our products are derived from ethnic art forms and feature design elements in their respective languages. Some are Indian, some Swedish, and some are from remote regions. While we have our popular picks like the Uru, Aronui, and Patahi chairs, the Tidlos sofa, or the Boyali table, we like to keep reinventing the wheel. As a result, our latest collections often amalgamate the best of the old and new.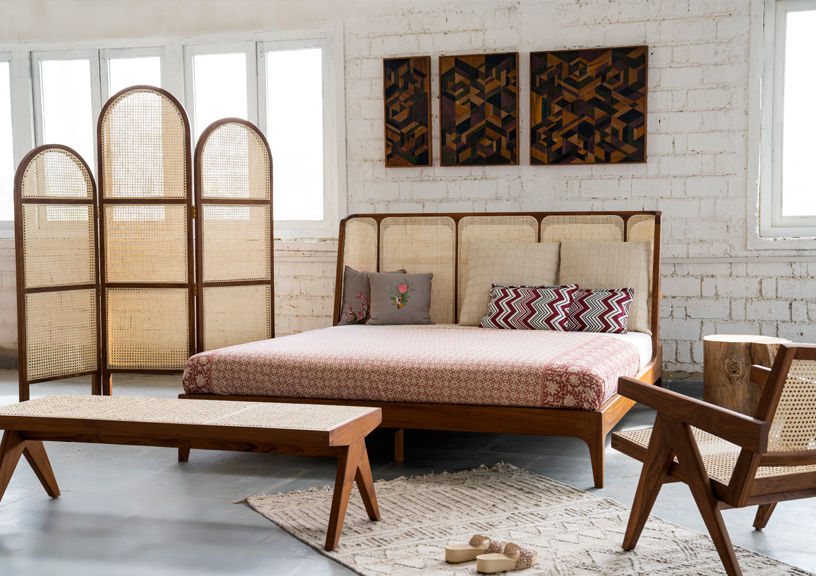 What is the material palette like?
We have always supported the 'go vocal for local' cause, and we mostly work with native materials, such as local Indian wood like teak. However, we also use imported wood like White Oak depending on the piece, design, and client requirement.
Who designs the furniture?
The furniture at Alankaram coalesces traditional with contemporary design and is the creative result of two generations working together—my mother and me. While most of the furniture is designed by me, my mother spearheads all the artwork on the furniture and hand-painted fabrics. She gives the finishing and artistic touches to vernacular pieces.
My work is highly inspired by Danish designer H. Wegner and his minimalist design style, which is simple, yet utilitarian. It has a sleek, modern appeal with a tactile quality while being rooted in timeless tradition.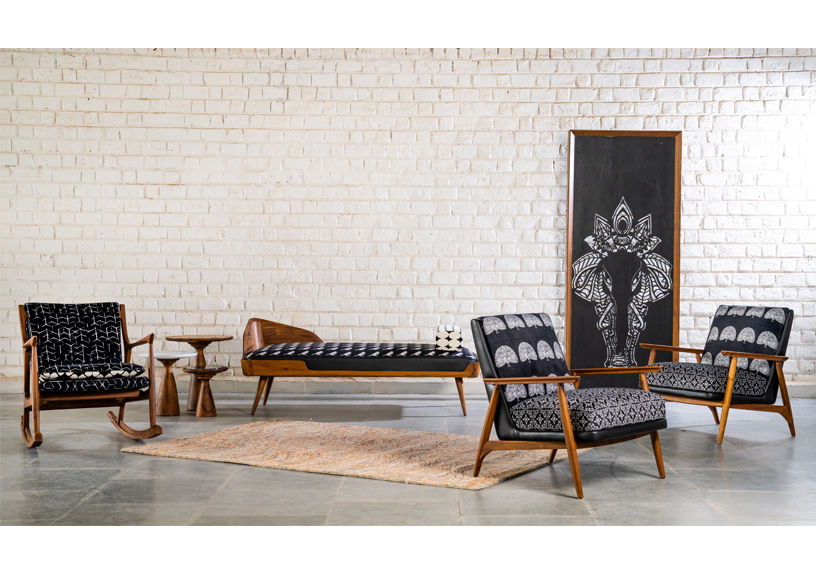 Tell us about the latest collection.
Our latest collection is Kudrat, which means 'nature' in Sanskrit, an ensemble showcasing the rattan weave's beauty. Our popular bed design Uway makes a comeback with the Kudrat collection. This time, we are offering it with a unique new headboard design, featuring rattan and grey upholstered fabric. The same frame design is seen in its coordinated Cist trunk. The Maly bedside unit completes the trio with similar rattan accents and the iconic indigo-blue natural teak finish. Since no collection is complete without a relaxing armchair, the featured set includes the Toso armchair with a matching footstool that carries forward the design language of blue teak wood visible throughout the collection.