Door accessories are powerful elements that, when used correctly, can elevate the look and feel of your interiors. Since we interact with the doors in our homes regularly, investing in top-class, high-functionality and good-quality door handles is a wise choice.
Here are 11 Door Handles by Salice Paolo to add that WOW factor to your home –
1. ROCHEFORT DOOR HANDLE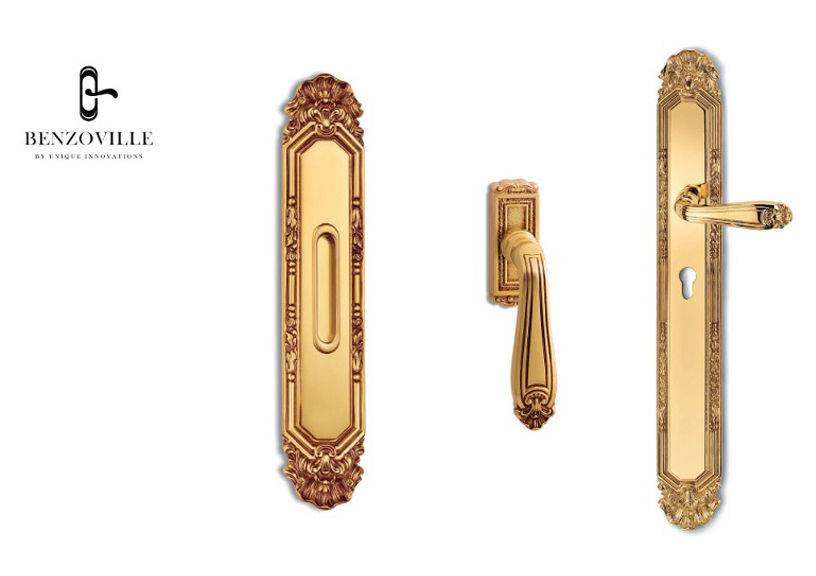 The Rochefort Handle by Salice Paolo is a beautiful classic door handle. It represents the Louis Philippe, late 1700s design style and stands out for its intricate work and comfortable hand feel.
2. RAVENNA DOOR HANDLE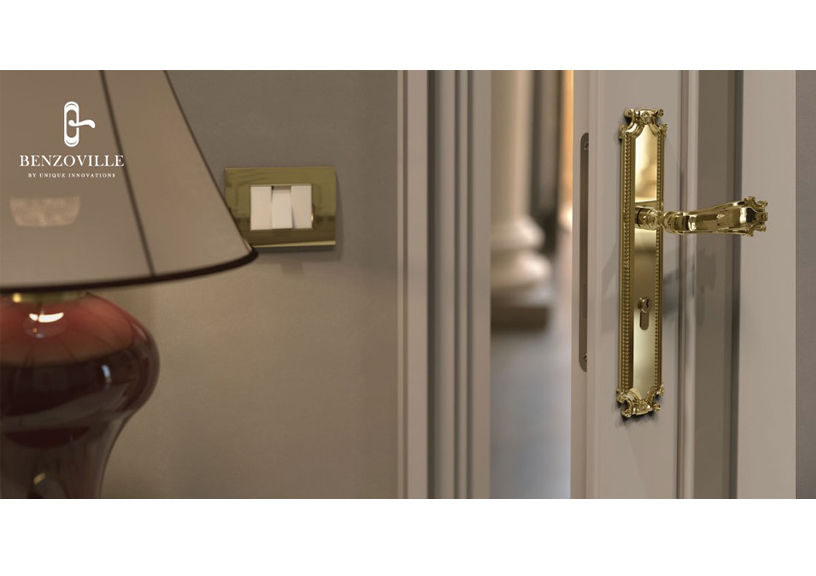 The design style of Salice Paolo's Ravenna has varied influences that have shaped its look and feel. Minimalist and elegant, it adds a classic feel to homes. Available in a range of finish options.
3. TOURS DOOR HANDLE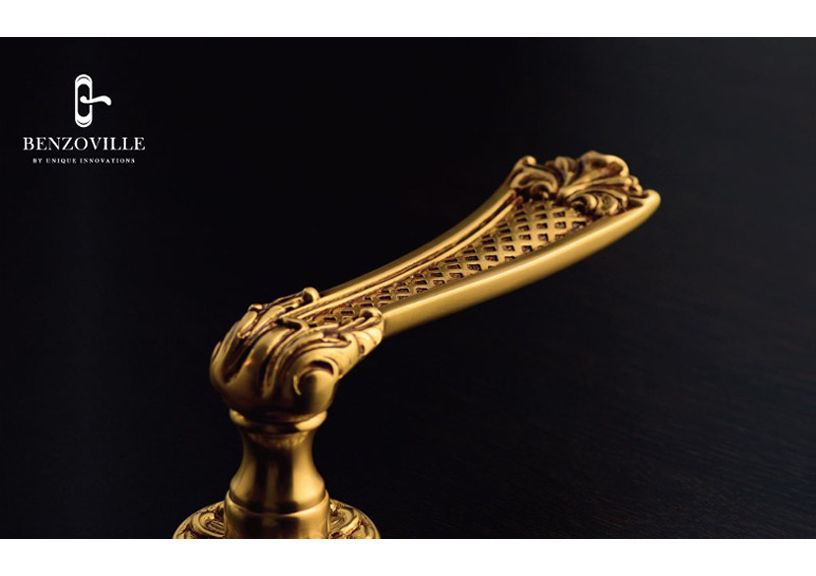 The Tours Door Handle features a Louis XV design style and comes in 13 distinct finishes. The intricate diamond-shaped pattern adds a rich feel to this classic handle.
4. URBINO DOOR HANDLE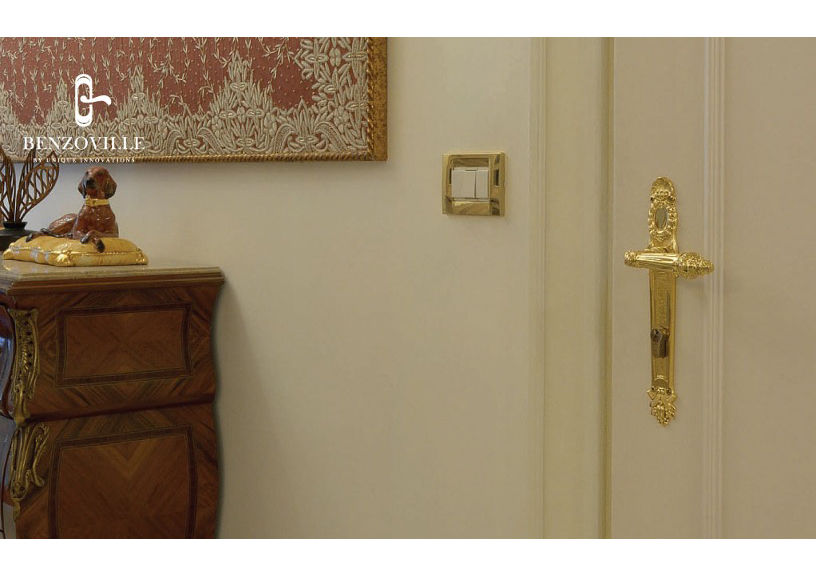 The Urbino Door Handle represents the Empire design style. It has a solid structure and significant hand feel with an intricate design. There are twelve distinct finishes so you can count on finding one that complements your home's décor theme.
5. KING DOOR HANDLE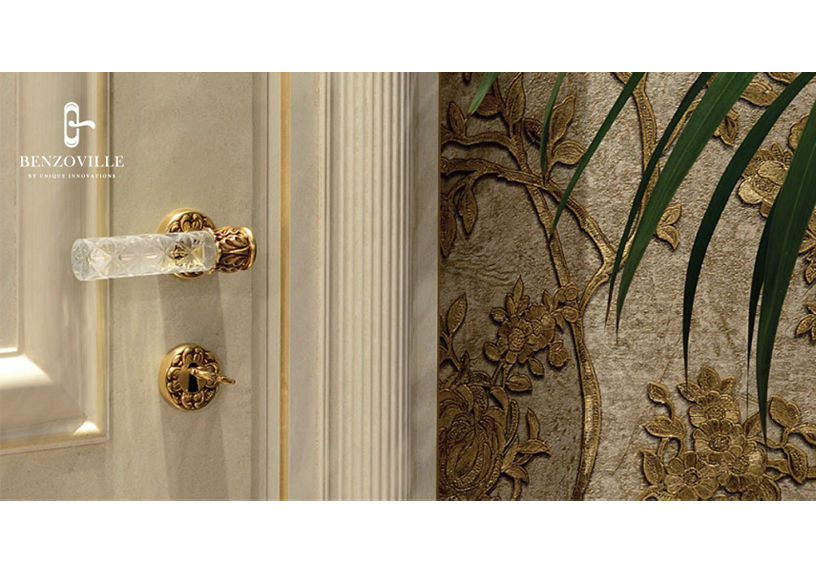 Featuring the Florentine design style, the King Door Handle has a regal and classy look. The intricate work on the handle catches the eye without being too ostentatious.
6. LUXOR DOOR HANDLE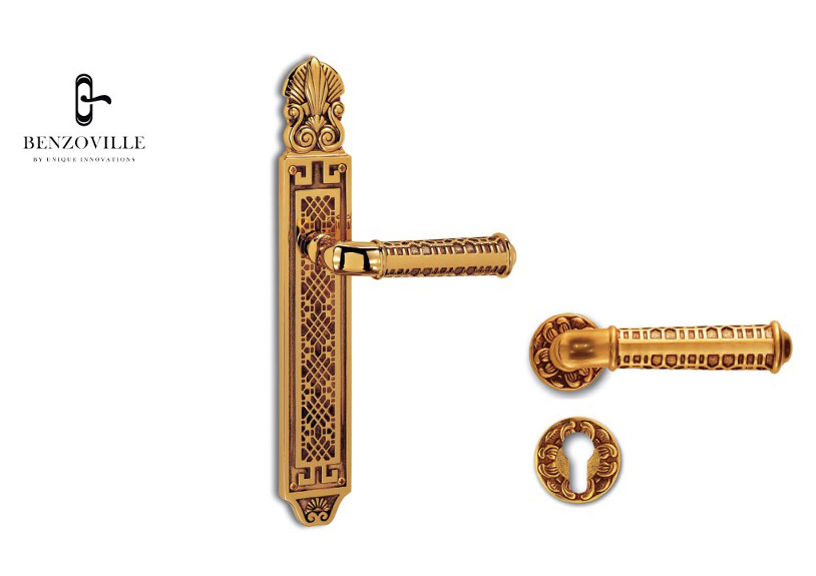 The Luxor by Salice Paolo is a classic door handle with an astounding presence. Inspired by Eastern influences, it stands out for its patterned design detailing.
7. DUBAI DOOR HANDLE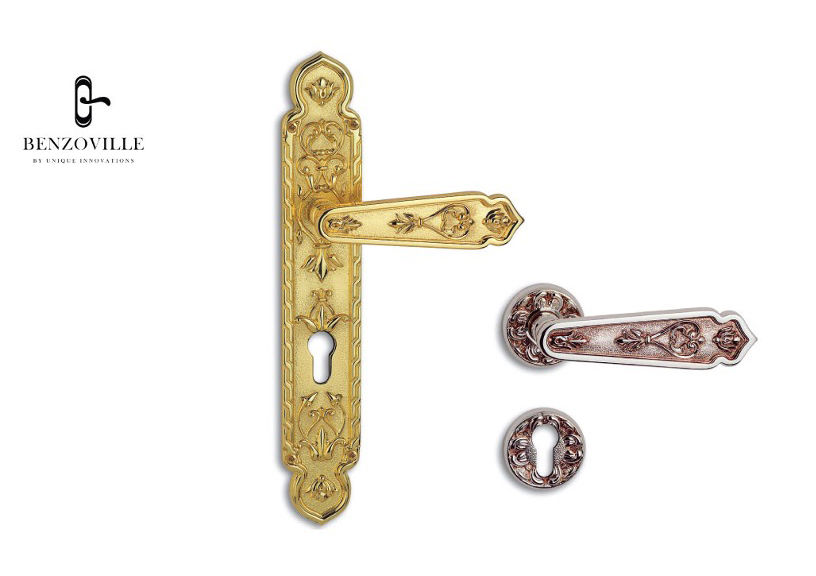 Serving reminders of Arabia, Dubai Door Handle is a classic beauty with an Arabesque design style. The patterns and figures on the handle create an element of intrigue and can add a distinct personality to your doors.
8. DOHA DOOR HANDLE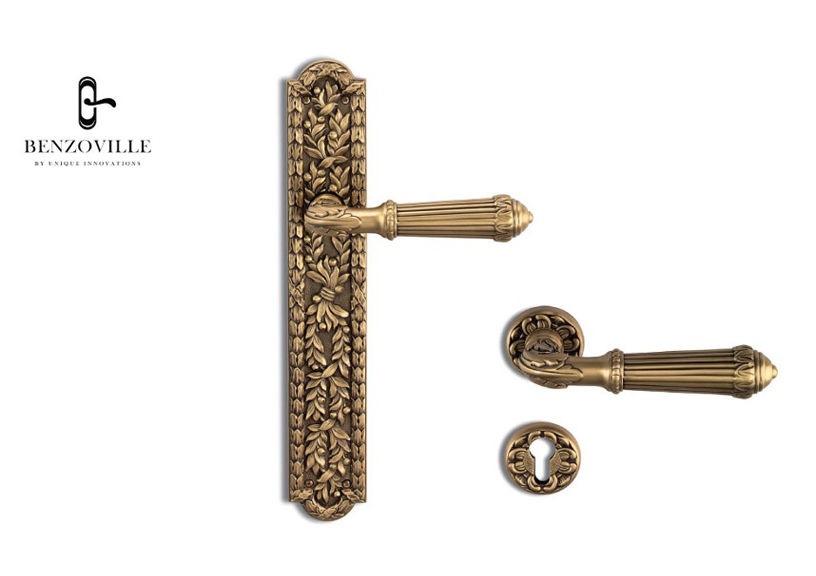 Available in twelve stunning finish options, the Doha Door Handle is fit for royalty. It features the Empire design style with an intricate nature-inspired theme. The hand feel is solid and memorable.
9. LISBONA DOOR HANDLE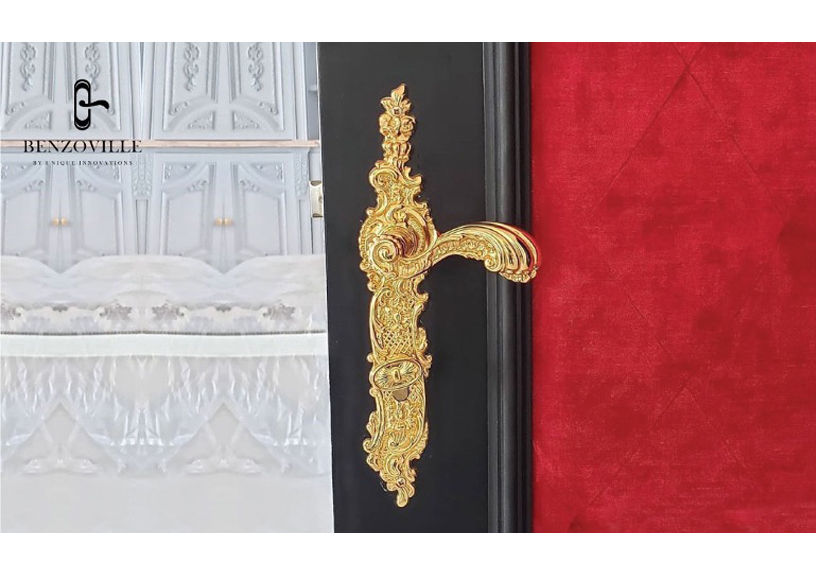 Don't be surprised if you fall in love with the Lisbona Door Handle.  It is a beautiful representation of the European Baroque style. The curled handle offers a sensational hand feel and the intricate work offers a visual treat.
10. DAKAR DOOR HANDLE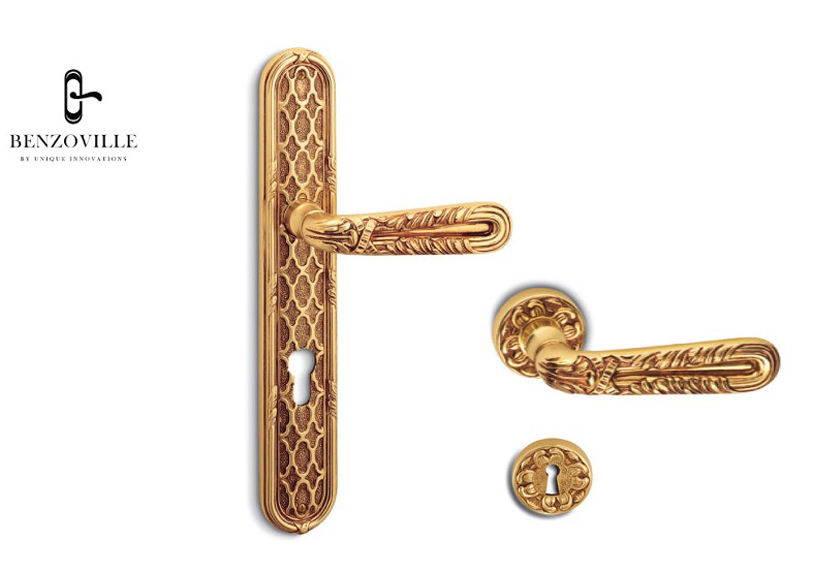 Influenced by the Riesener style of designing, the Dakar by Salice Paolo has a definitive presence and significant hand feel. It is available in many finish options.
11. EOLICA DOOR HANDLE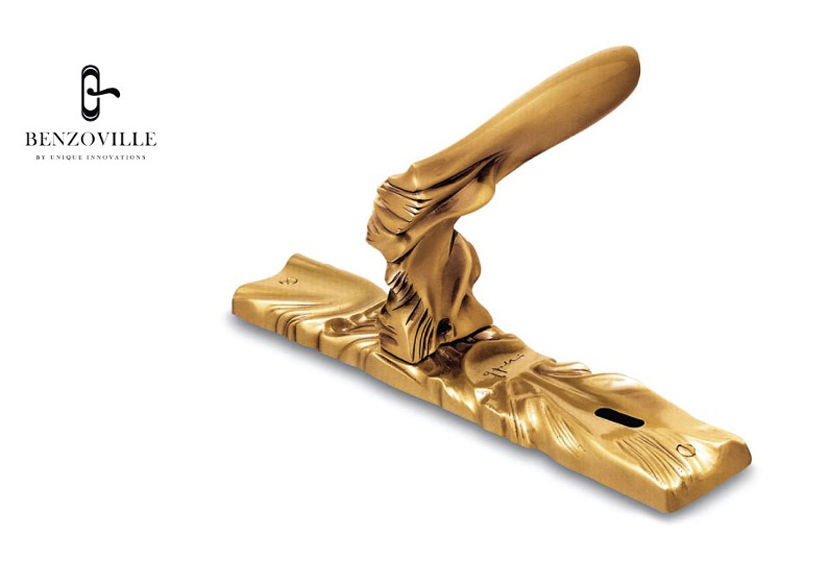 Lastly, the Eolica Classic Door Handle is a show stopper. It has a unique design that shows influences from varied eras that have come together to create this masterpiece. Available in six finishes.
Salice Paolo's authentic Door Handles are available in India, courtesy Benzoville Hardware. Do you need help finding the best Classic Door Handles for your home or client project?
Contact Benzoville Hardware Experts now.
Visit our Showrooms in Delhi or Gurgaon to experience the brilliance of European Handles. Visit our website www.benzoville.com
Benzoville is thrilled to offer you these exclusive pieces fit for royalty!
#salicepaolo #handles #handle #maniglia #maniglie #homedecor #homehardware #doorhardware #interiordesign #exteriordesign #luxuryhardware #design #luxuryfinishes #luxuryhomes #luxuryinteriors #luxuryexteriors #door #classic  #entrancedecor #entrancedoor  #madeinitaly #Benzoville #Benzovillehardware