With an iconic design by Mathew & Ghosh Architects, the Museum of Art & Photography intends to be a catalyst of change
In a world that practically lives and breathes on the internet, museums and art galleries act as guardians of our collective memory, ensuring that future generations can learn and appreciate art, our diverse cultures, traditions, and histories. Situated in Bengaluru, MAP plays on the tensions between the idea of collecting, collating, containing and storing—which, according to its architects, Nisha Mathew-Ghosh and Soumitro Ghosh of Mathew & Ghosh Architects, is the fodder for curatorship and engagement with communities.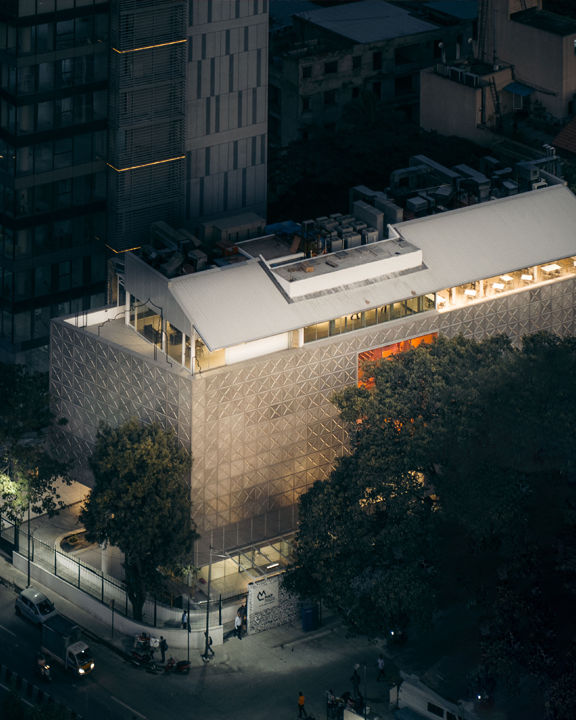 While a museum often instantly becomes the symbol of a city, region, or country due to its iconic built structure, what is imperative is that they are designed in a way that attracts the visitors to the exhibits inside. With a varied collection of art, photography, textiles, and design, from the Indian subcontinent, the Museum of Art and Photography breaks free from old artistic disciplines and strives towards a state-of-the-art idea of narrative building.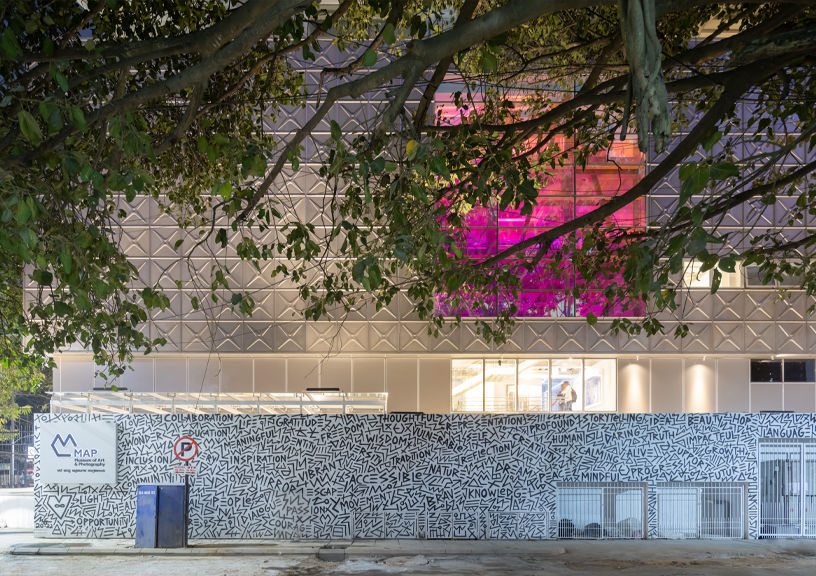 The brainchild of philanthropist and collector Abhishek Poddar, the five-storey building engulfs 44,000 sq ft and includes a multimedia library, a 130-seat auditorium, a five-dining restaurant on the terrace, a library housing extensive research material on Indian art and culture, and a research and conservation centre for the maintenance of artworks, in addition to extensive gallery spaces for temporary and permanent exhibitions.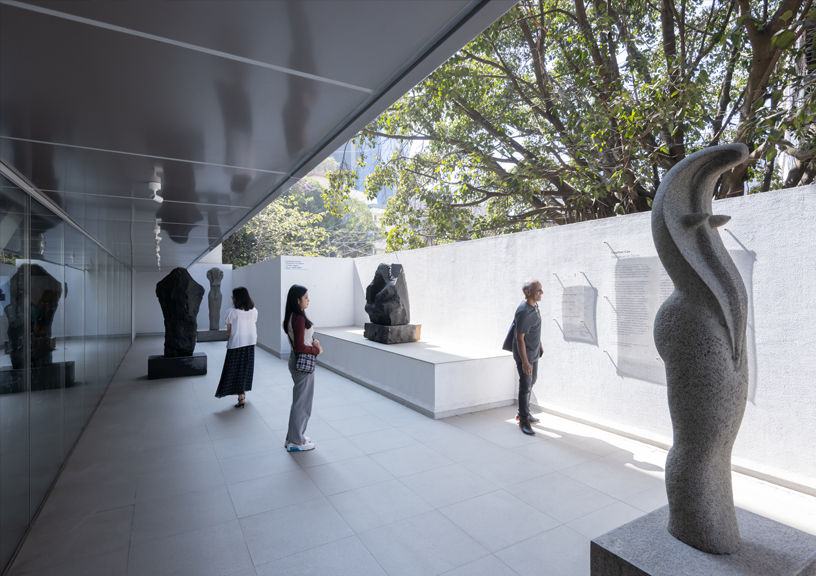 "The responsibility of architectural design of a museum or a gallery is to give complete foreground to art in all possible ways. Architecture for such a purpose in its imagination has taken this as a primary goal, in its thought, physical structure, representative language and narrative. An idea deeply embedded into the immediate context, the city, people and place are aware of its responsibility to enable art that is by nature unpredictable. The architectural necessity for MAP to be an unmissable part of the city for the visitor and the dweller alike was a critical factor. It had to be iconic with an ease of its physical recognition," shares Soumitro. "As a practice, we believe that every project has its own place, and nothing should be generalised. It should feed on the project than have a signature style," he further elaborates.

The composition of MAP is unique— it has a small footprint and an enlarged area for the upper levels: the box-like water tank structure. Built in mild steel framing (above the basements in reinforced concrete) its structural columns shift to the outer surface of the box. To optimise the structure and create column free spaces for the galleries, the anatomy is worked out as a box (that gains its strength from its surface as planes) compared to traditional columns and cantilever slabs at each level. This surface of the structural exterior therefore reiterates the idea of the shell of the box with a water tank-like appearance.
To read more, grab a copy of our August 2023 issue or click here!
FACTFILE
Lead Architects: Soumitro Ghosh and Nisha Mathew-Ghosh of Mathew & Ghosh Architects
MAP architecture advisor: Rahul Mehrotra
Area: 44,000 sq ft
Structural Consultants: Manjunath consultants, KPM
Engineering, Manjunath & Co.
Lighting Consultant: Lirio Lopez
MEP Consultants: KPM Engineering, E-Solutions
Project Management Consultants: Kris Cooper PMC Pvt. Ltd.
HVAC Consultants: Coldaire Inc.
Electrical Installations: Southern Electrical Co.
Year: 2023