With a terracotta pink exterior façade, ZaZu by Navya And A Quarter unfolds a thoughtfully designed layout
Zazu, a restaurant inspired by the bylines of Marrakesh, Morocco, aims to transport its visitors to the profound depths of the desert. Designed by Navya Agarwal, the creative director of Navya And A Quarter with Interior Architect Simran Gawri, the exterior facade, an unusual terracotta pink, stands out against the Delhi skyline. Influenced by Moorish and Spanish architecture, the facade features large windows adorned with teal-colored mosaic trims.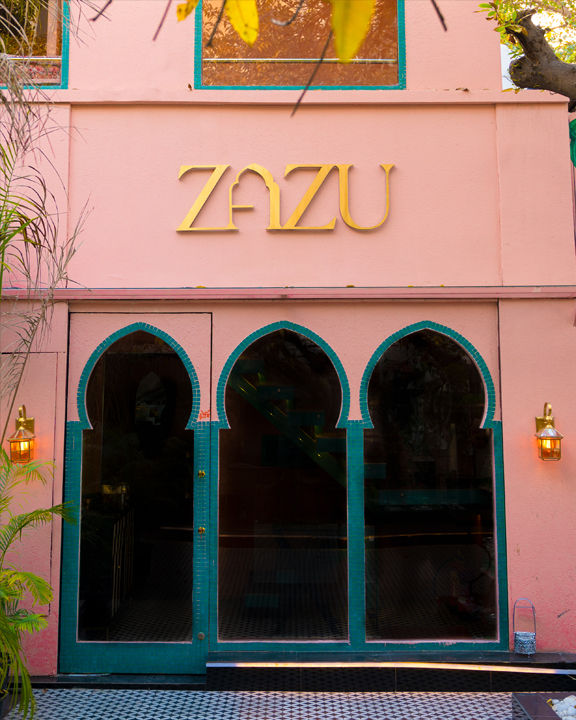 As you enter the restaurant, the color story of terracotta pink continues throughout the interiors, creating a cohesive and immersive experience. Various textures, such as plaster walls and cordite leaf-shaped floor tiles, along with upholstered fabrics, envelop guests in a sea of the same color.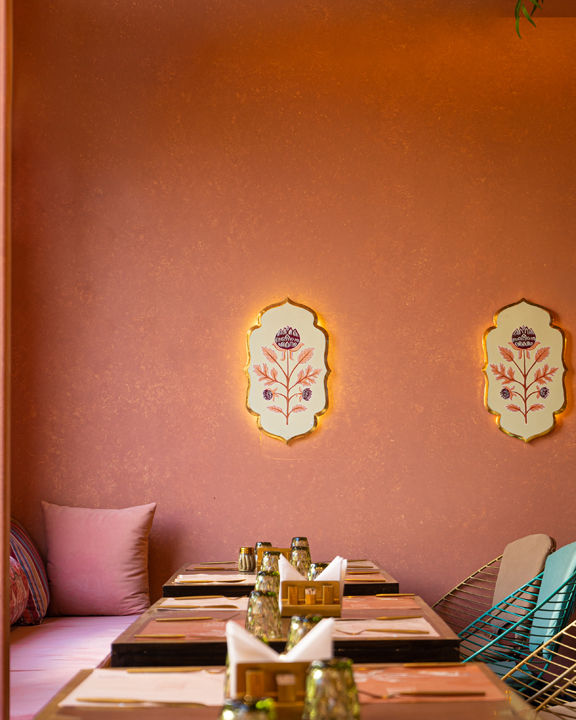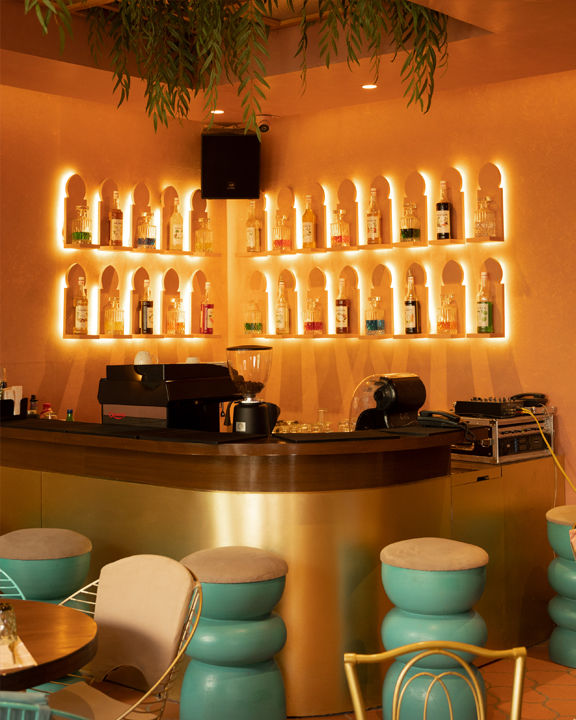 The restaurant unfolds through a thoughtfully designed layout that offers different seating options.
Outdoor dining takes place under the grandeur of 50-foot-tall trees, with large chandeliers hanging
overhead. Indoors, guests can choose between dining tables and chairs, takhat seating (low seating with cushions), or lounge sofas.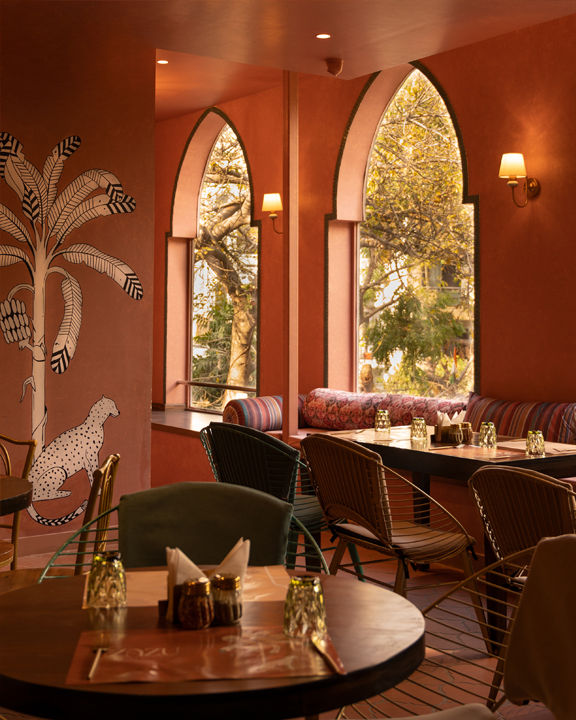 These distinct corners cater to different groups of diners, providing them with a relaxing and connected experience as they indulge in the creative dishes from Zazu's menu. The name Zazu, derived from Hebrew, means "movement."
The restaurant incorporates modern elements that signify the cultural shift in old cities. Hand-painted motifs in black and white, inspired by Moroccan culture, are reimagined in a fresh and modern manner. Illustrations of palm trees, cheetahs, and floral patterns adorn the space, infusing it with a sense of vitality and contemporary flair.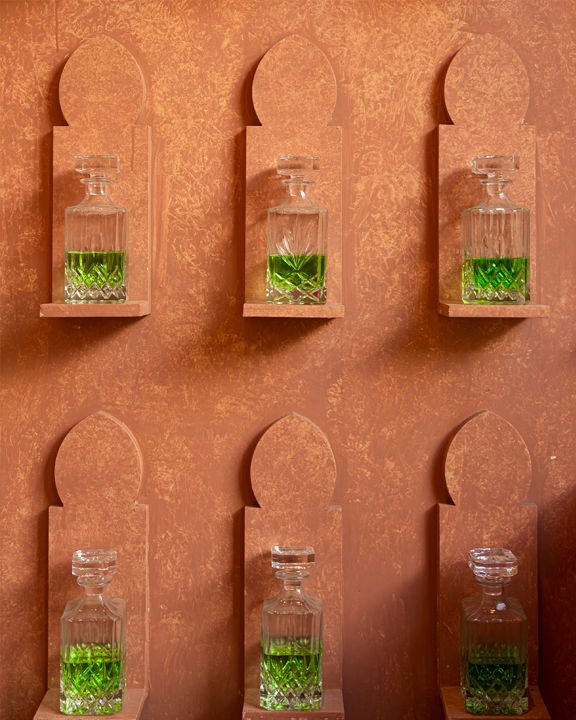 Zazu is a vibrant celebration of culture and color, eagerly awaiting visitors to embark on a truly
unforgettable experience.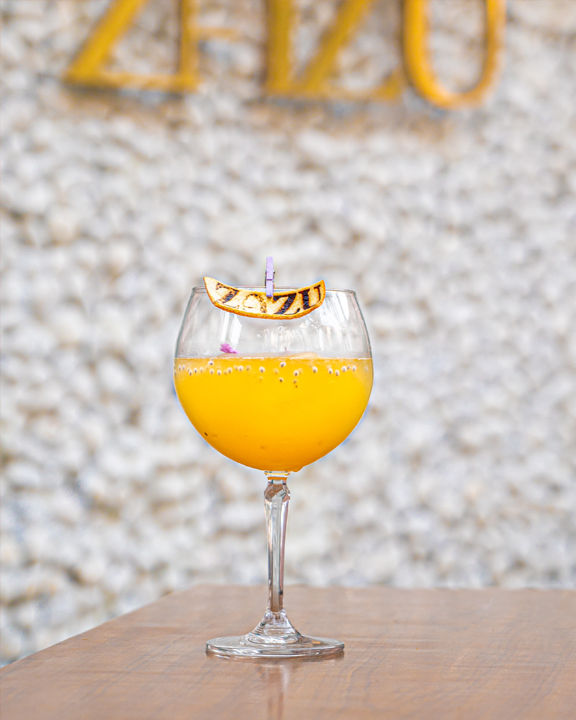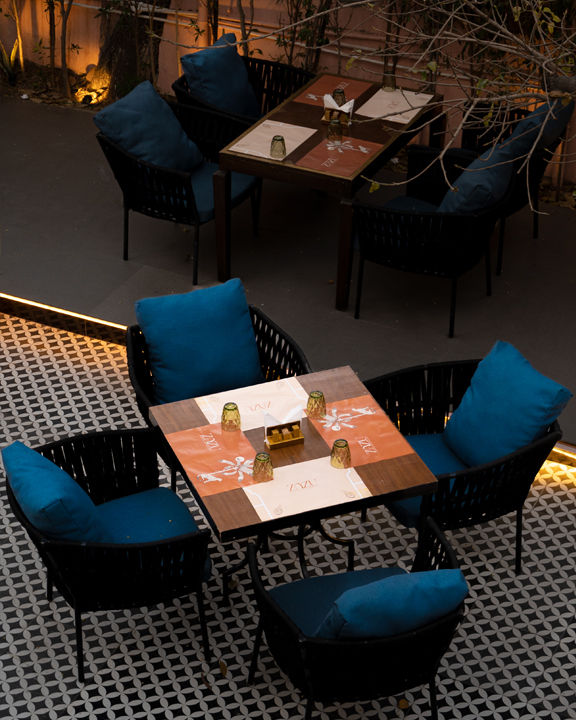 FACT FILE :
Name of the project: Zazu
Firm Name: Navya And A Quater
Design Team and Designation: Navya Aggarwal (Creative Director), Simran Gawri (Interior-Architect)
Website: www.navya.studio
Location of the project: Greater Kailash, New Delhi
Area (Sq.ft): 2100 Sqft
Photo courtesy: 4ourte.in