This home by Workshop for Metropolitan Architecture transcends traditional art and redefines our perception of beauty
Rising with grandeur amidst the bustling streets of South Delhi is this residential villa boasting its magnanimous charm, seductive glare, and sharp details in a surrounding of lush greenery. Sprawling across 700 sq. yards, in the GK residential area of Delhi, this recently completed residential charm was envisioned and designed by Workshop for Metropolitan Architecture (WMA).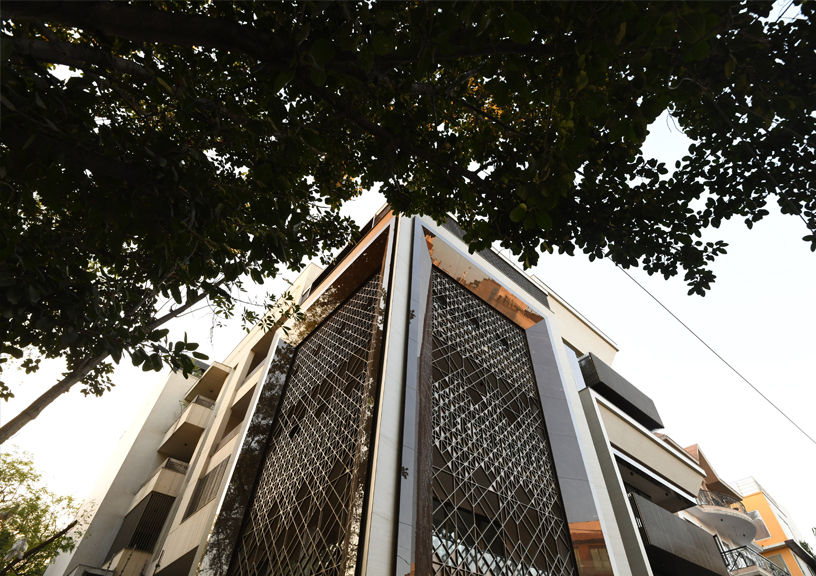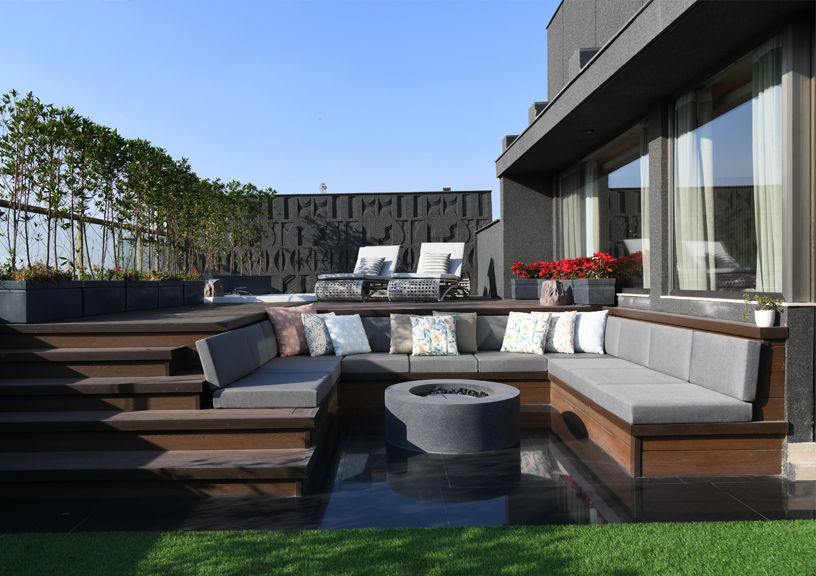 The home offers a large living and dining room, three commodious bedrooms, a snug lounge, a kitchen, and a vast terrace. Compliant with Delhi's regulatory framework, a designated parking level is created within the stilt zone featuring an exclusive lobby area and a private lift that serves as the primary point to the main house.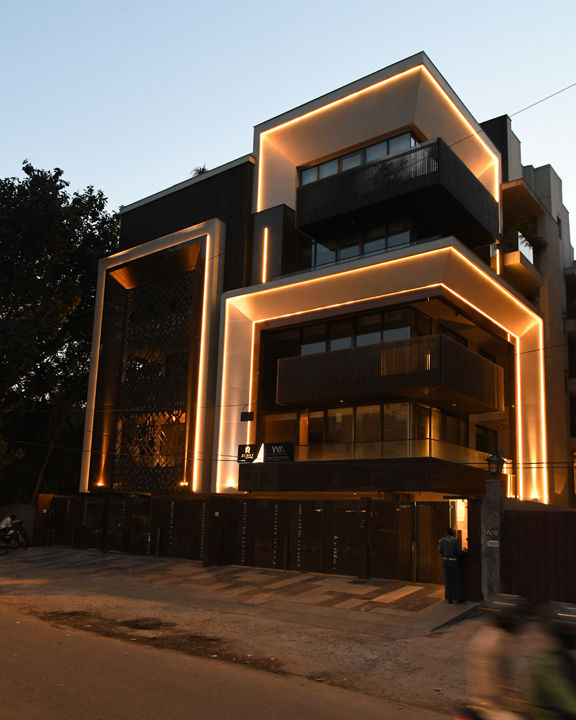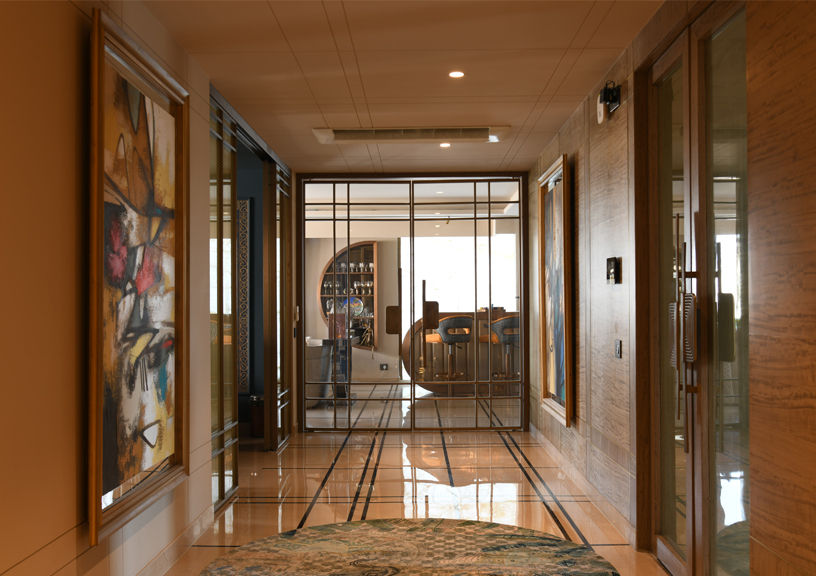 The design for the facade of this distinctive structure involved breaking away from traditional modern or classical styles, avoiding uniform geometry and excessive decoration. By incorporating mild angles, tapered surfaces, and layering the designers created a striking yet understated look. They used solid 3mm porcelain tiles in matte and glossy finishes to ensure durability and low maintenance while the limited beige and brown color palette added timeless sophistication to the skin of the design. In addition to this, the coves created on the property surfaces make it easy to wash the tapered surfaces while also enhancing the aesthetic appeal during the evening hours.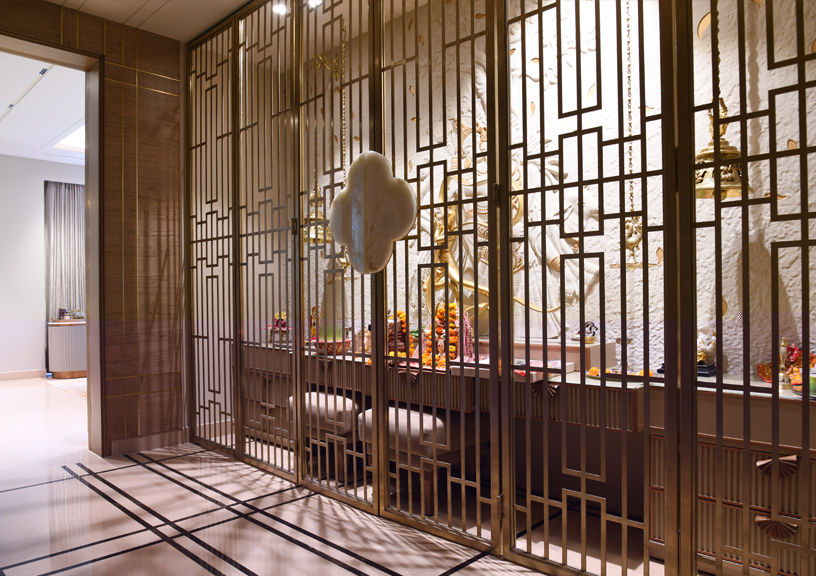 Upon receiving the project, Ar. Bhuvan Kapila and Ar. Gangandeep Dua Kapila envisioned a luminous and lavish home in accordance with the client's desire. The entrance to the home is thus graced by a welcoming foyer adorned with a cozy, beige veneer paneling. An intentional flooring pattern has been crafted, providing a seamless continuity throughout the vertical wall paneling surfaces and door faces, uniting all communal spaces on the floor.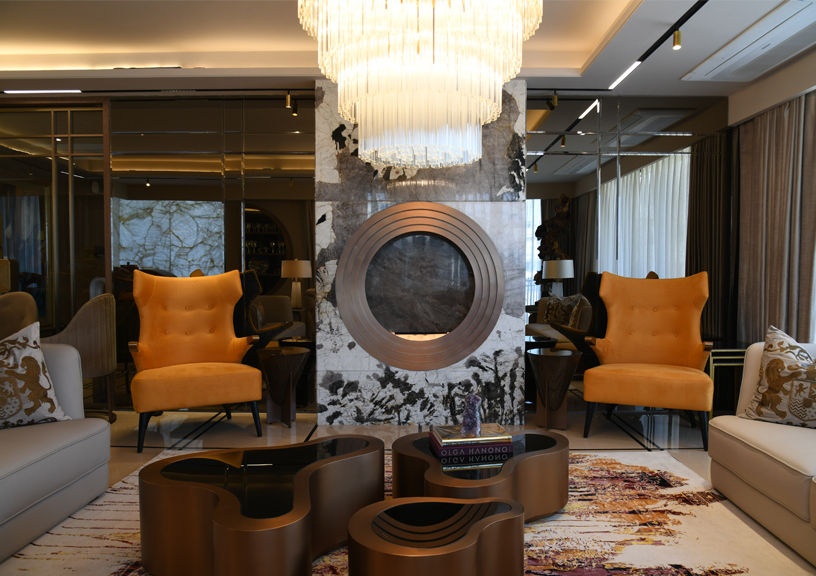 Despite their differences, these spaces are interconnected, creating an immersive experience as you traverse the house. The design language highlights the use of gold and turquoise in motifs of metal accents noticed above lifts, on the entrance rug, and as an integral part of art pieces throughout the corridors. One sees the prominent presence of bold, vibrant hues in abstract art that instills a lively and exhilarating atmosphere in this transitional area.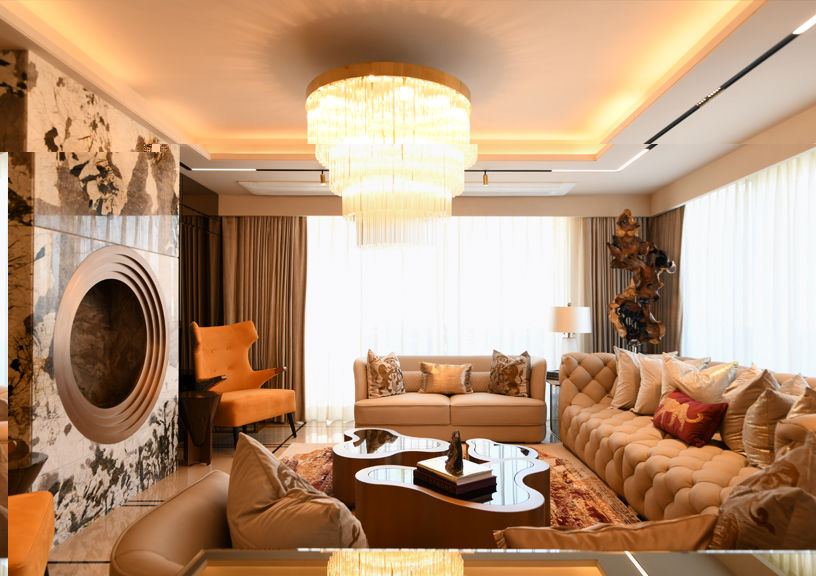 A circular fireplace was created as the focal point of the living area, while the bar adjacent to it was distinguished with a stunning onyx backdrop that radiated an exclusive persona to the space in the daytime and an eclectic vibe when lighted at night. Shades of rust wine and pops of orange were used as a furniture colour palette to create a warm and contemporary ambiance.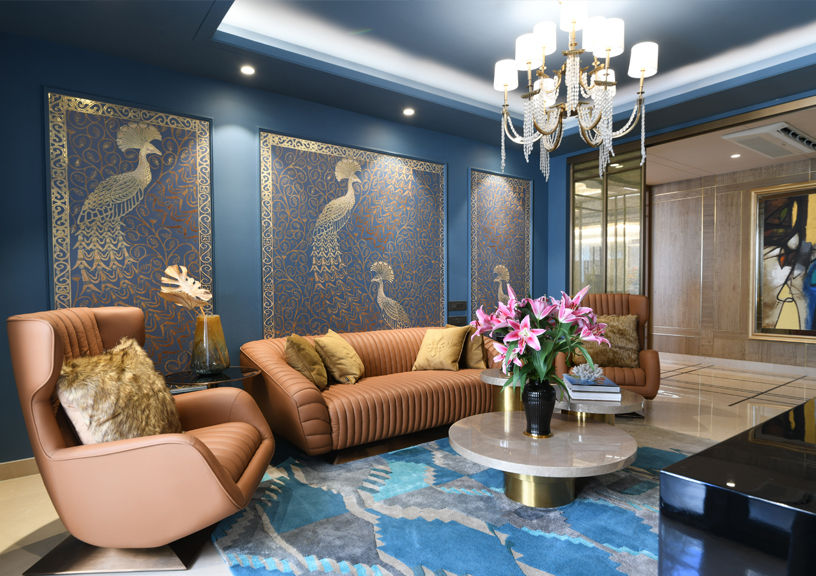 One of the rooms initially conceptualized as a sleeping chamber was reimagined and crafted into an informal lounging area intended for repose, unwinding, and revitalization. Every bedroom within this property embodies a vivacious and dynamic visual treat filled with delightful surprises awaiting discovery. While one room seamlessly blends modern and ethnic elements to form a harmonious whole, the other is dedicated to the art of plush upholstery, creating a warm and inviting sanctuary ideal for snuggling and relaxation.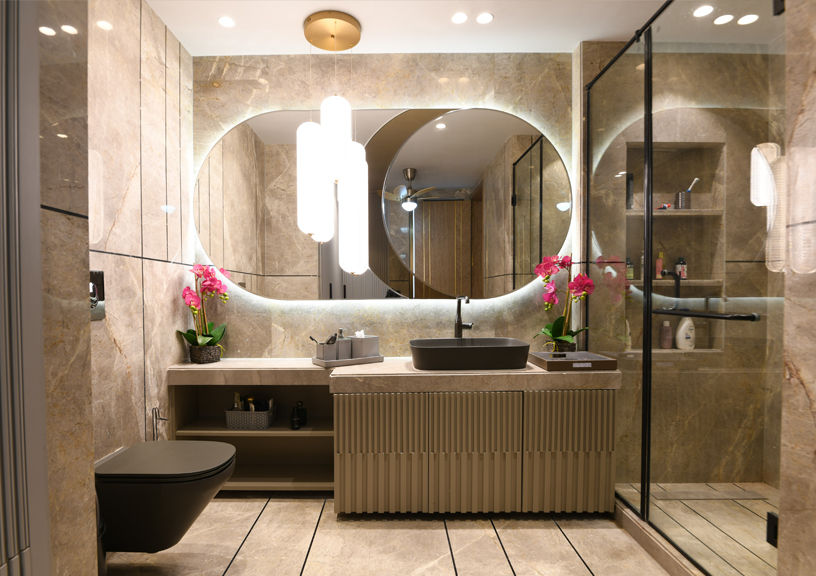 The bathrooms are adorned with just the right amount of directed illumination to foster a soothing and tranquil ambience. The utility products, predominantly featured in a sleek matte black finish, are thoughtfully complemented with petite air-purifying plants that thrive in the warm and humid environment of the bathroom, requiring only a modest amount of natural light to flourish.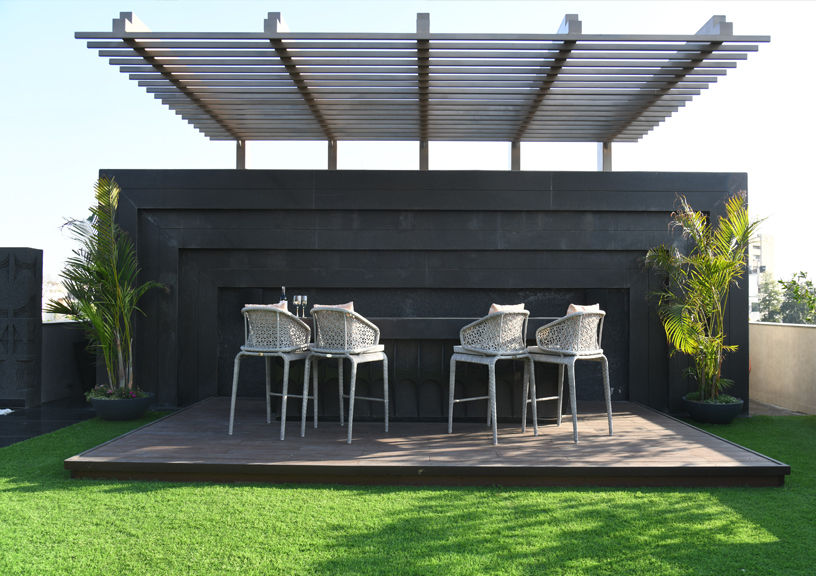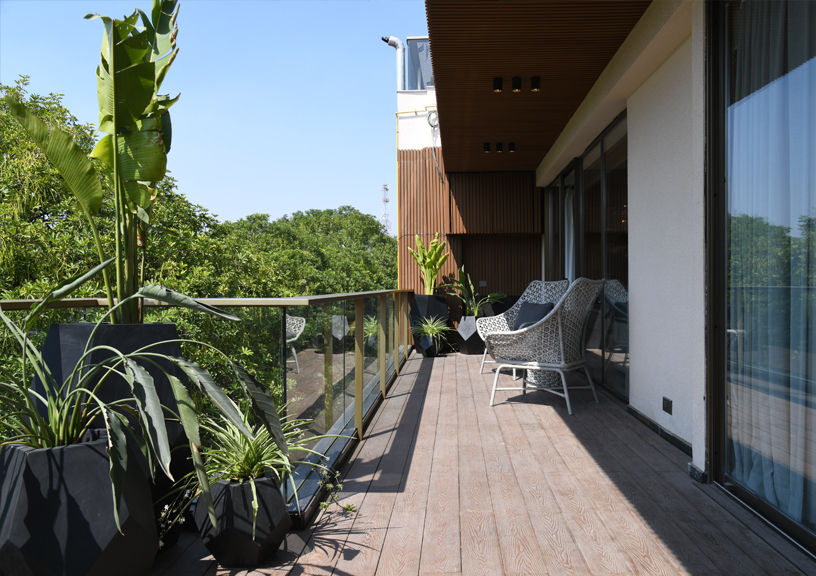 The pinnacle of serenity for the family lies within the rooftop terrace garden, showcasing an intermingling of open and semi-open spaces. The vast expanse boasts an expansive grass lawn, finely-crafted seating arrangements as well as cozy nooks for relaxation. Complemented by a diverse array of native trees, towering shrubbery, and graceful palms, the microclimate in this tranquil haven is truly revered for its pure and captivating visual detoxification.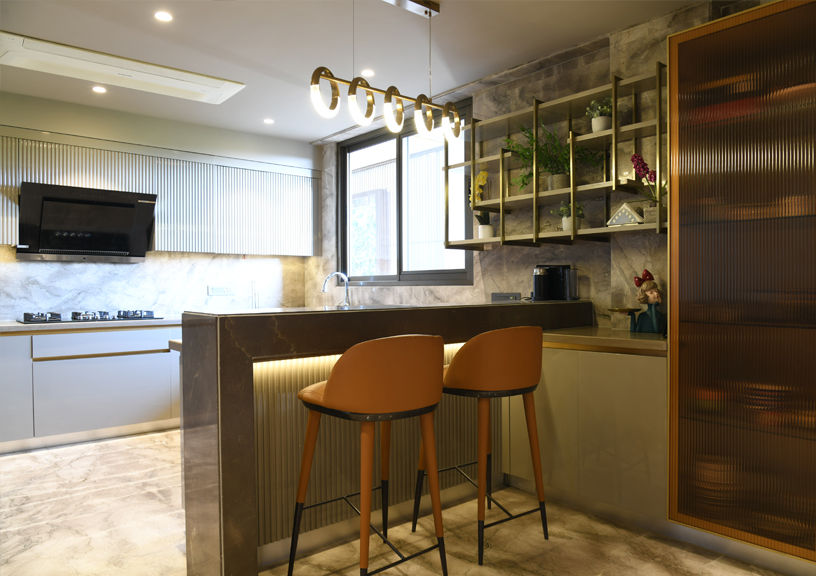 The fusion of nature-inspired art, considerate design patterns, decor language, harmonious color palette, transitional patterns, and lighting conditions has given birth to a home that transcends the boundaries of traditional art and redefines our perception of beauty, making it a haven for learning and admiration.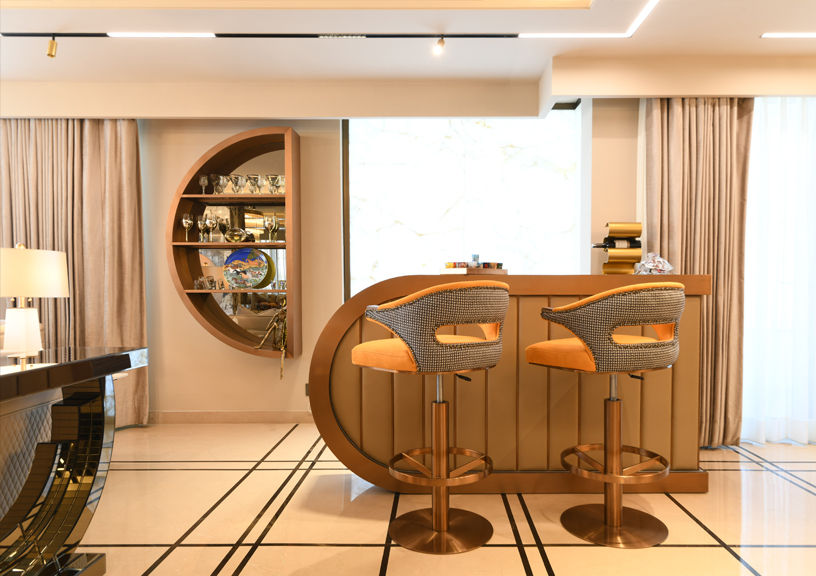 Fact File:
Name of the Project: Regal Eden
Area: 6500 sq ft
Location: New Delhi
Photo Courtesy: Vaibhav Bhatiya