The Weaved Grid by VPA Architects is a home in Ahmedabad designed with a magnificent yet subtle material palette
The Weaved Grid is a house of tranquility is uniquely designed for this family of five providing ample of privacy, yet not compromising visual connection. A double heightened corridor, with help of a trickling water body, encompasses the living space and the steps interconnecting the interior private and semi private spaces.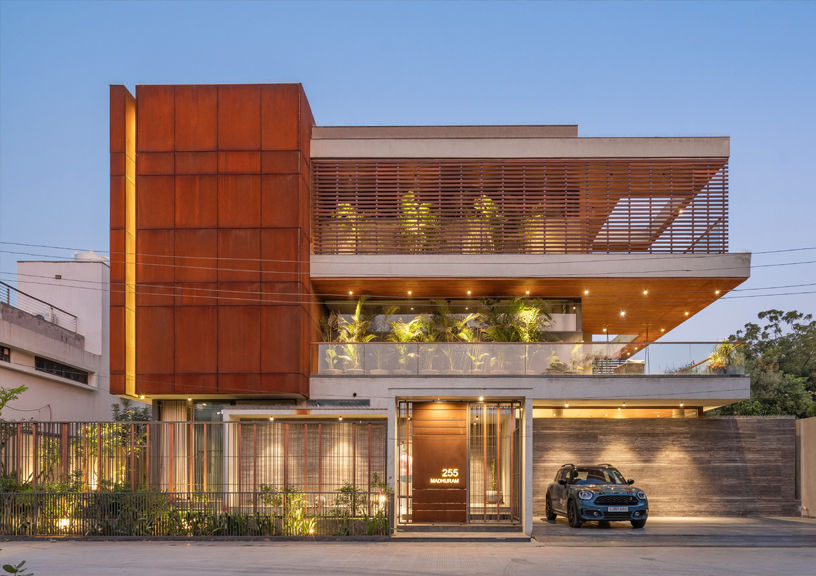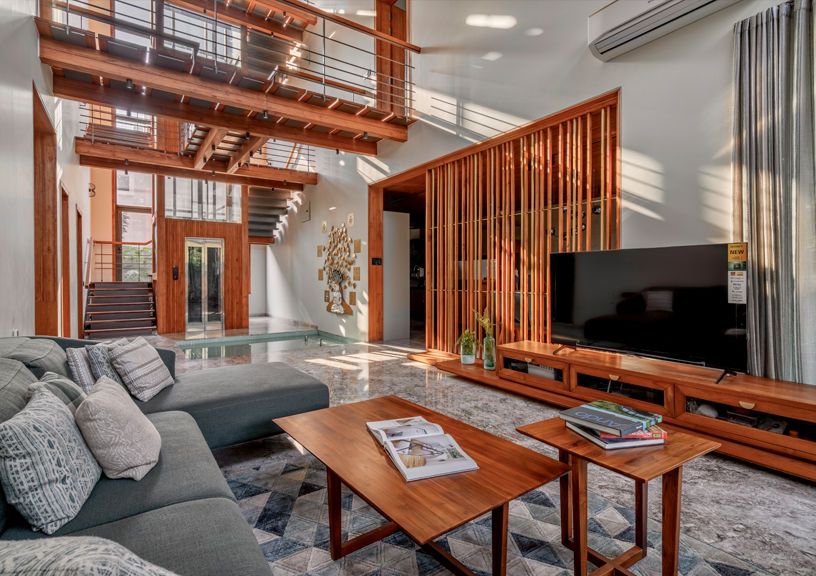 The interiors of The Weaved Grid are designed with a dazzling yet subtle material palette giving to client preferences. Contrasts within the fabrics and materials, paintings and décor, colors and subtleties are keystone of this home.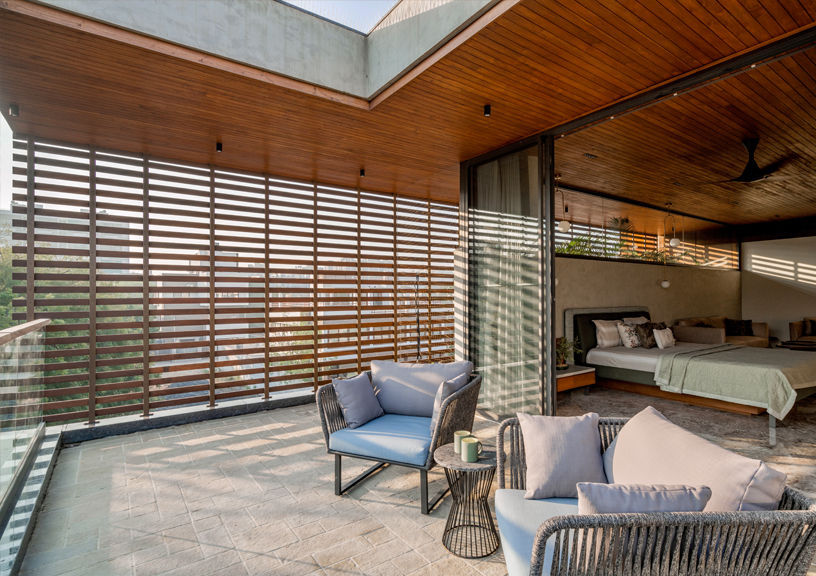 Metal framed and wood textured furniture jewels the room with statement furniture pieces, each spilling into spacious feature balconies taking in ample of natural light through the clock.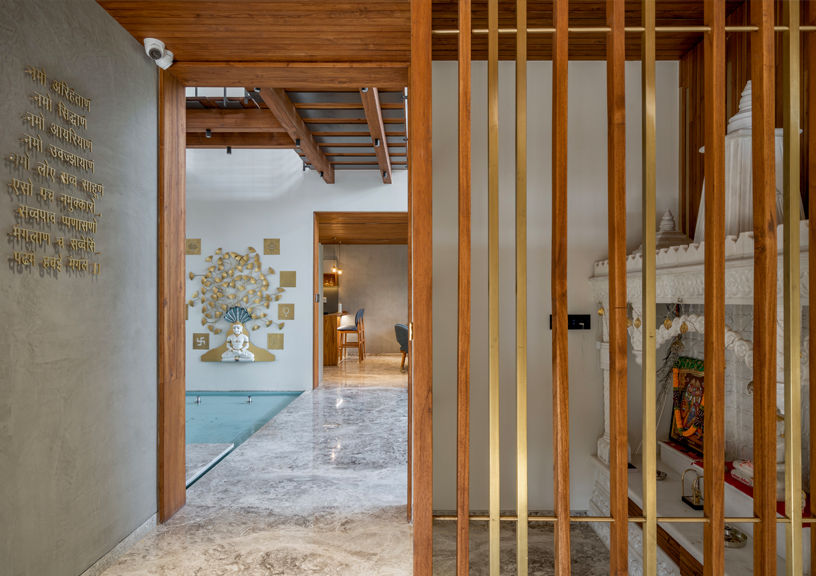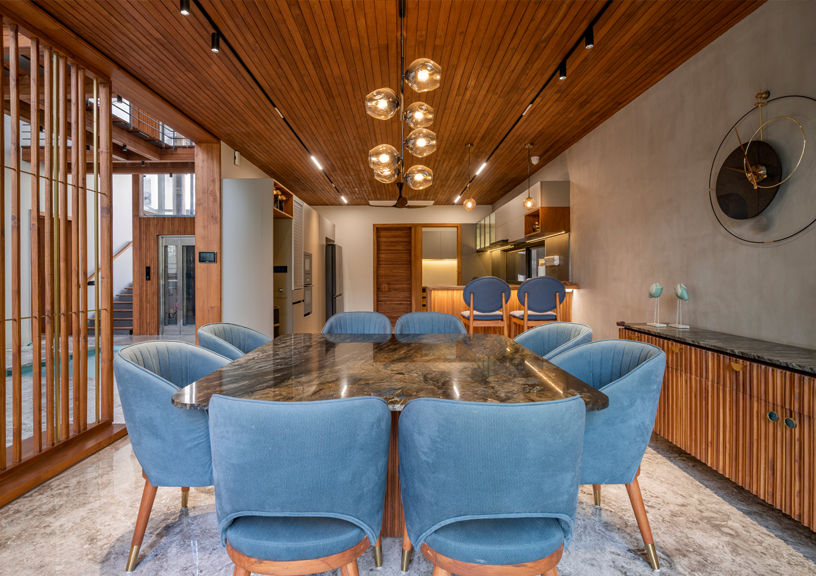 Each room gives a distinctive quirk with various simplistic materials that confluence vividly creating powerful but subduing ambiances. This is achieved with help of ranging green bright lights sitting on stone walls and fluted wood furniture adorning a bathroom contrasted from raw wooden textured ceiling over neutral colored room.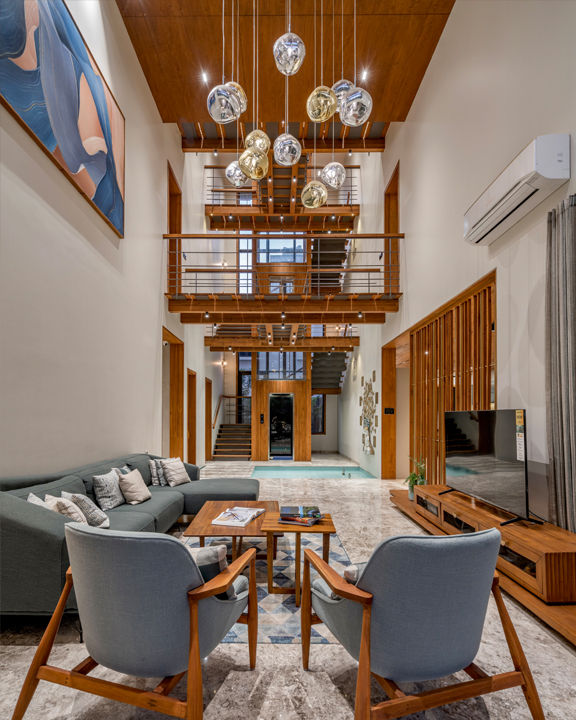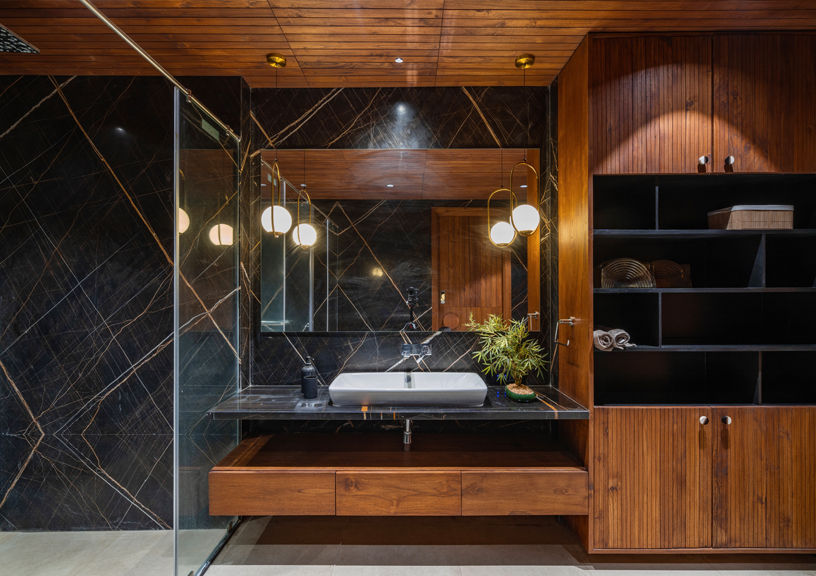 Rooms with fluted wood wall panels in symphony with salmon fabrics compliment the essence of design but sit unique from linear dining space contrasted from its neutral tones by blue fabrics.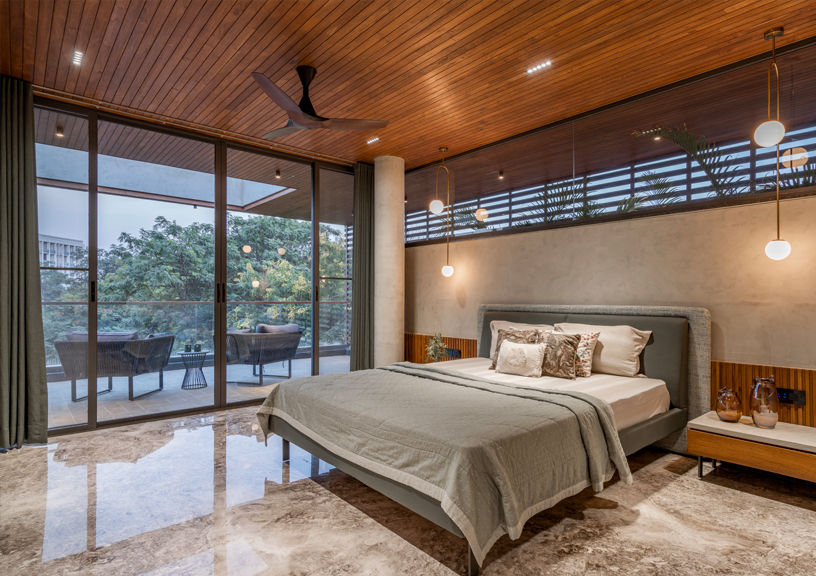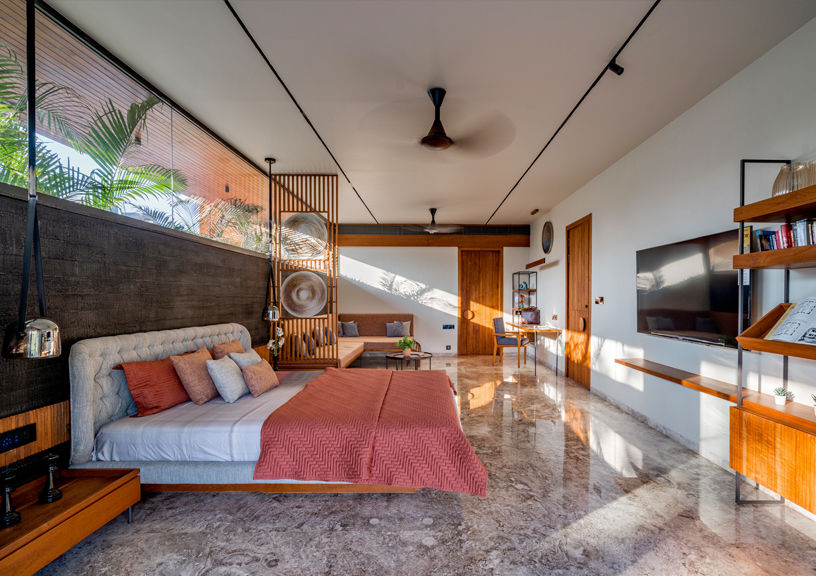 All in all, The Weaved Grid is a kaleidoscope mirroring its vibrant residents into the design with a lot of eccentricity mixed with bucketful of design sensitivity.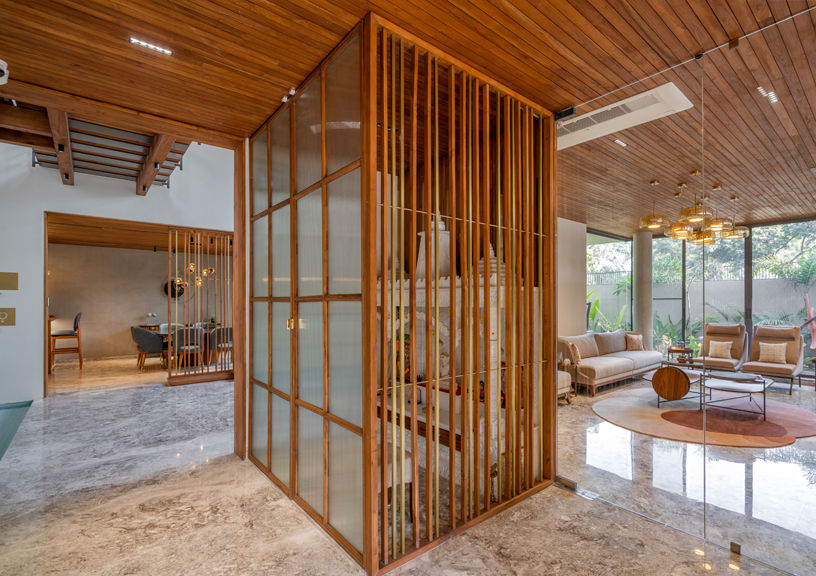 Fact File:
Project Name:  The Weaved Grid 
Gross Plot Area (m2/ ft2): 5395 SFT.
Firm Name:  VPA ARCHITECTS 
Project location: Ahmedabad, GUJARAT, INDIA
Lead Architects: RONAK PATEL, JINAL PATEL, NAIYA PATEL
Photo Credits: INCLINED STUDIO