VPS Lakeshore in Kerala designed by Humming Tree emphasises "Better Healing with Better Designs"
VPS Lakeshore- The new hospital branch located in Kozhikode (Calicut) city of Kerala, just a kilometre from the southwest beach of Kozhikode was intended and designed to accommodate pre-and-post-operative patients, as well as those requiring immediate treatments, reducing their travel time to Ernakulam.
In an exclusive interview with Architecture + Design, Ar. Mohammed Afnan (Founder- Humming Tree) discusses and reflects important ideas and insights about their recently completed project 'VPS Lakeshore', located in Calicut, Kerala.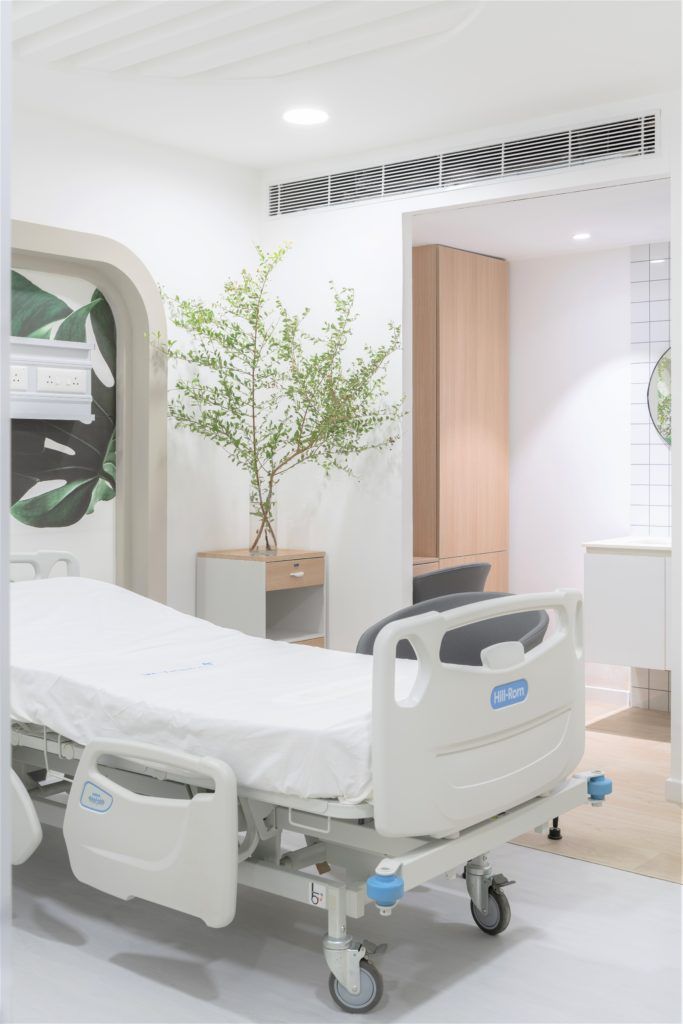 Nikitha Sunil (A+D): Were you able to identify any specific brand values/ brand identity with VPS Lakeshore, since they have had a known presence since 2003? If so what were those characteristics/ sources of inspiration? Also, how did you try to retain or evolve from those brand values and how was it reflected in your overall design language? 
Ar. Mohammed Afnan (Humming Tree): Our briefing from the client's side was very clear-'It should be a medical center that provides one of its best first-class medical care and the utmost levels of living eminence.' We designed it standing by the thumb rule that says ' A good design is always a powerful and cost-effective healing tool ', the new Medical Centre in Kerala draws on an interior design inspired by the hospitality industry to ensure patients feel a sense of calmness & are treated like guests.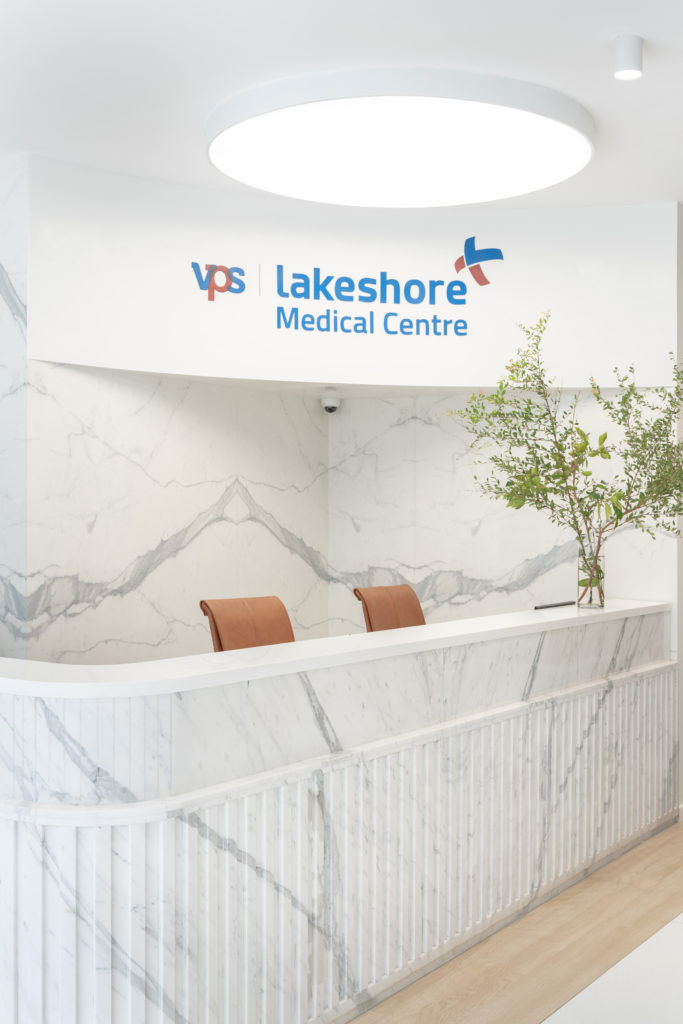 Nikitha Sunil (A+D): Did the context of Kozhikode (Calicut) require you to think about the project in a particular way with connection to its local culture and people?
Ar. Mohammed Afnan (Humming Tree): There is always a sense of dread when one walks into a hospital. It reminds people of sickness and death and the sterile interiors and moody colours only add to it. So in turn we looked forward to designing the facility to feel more non-institutional, so as to make patients' experience at ease, but also appear distinctly different from a hospital environment. We wanted patients to feel relaxed and hopeful since a positive mindset is important for any treatment. So we designed this hospital where it is like stepping inside a gallery-meets-hotel equipped with state-of-the-art technology.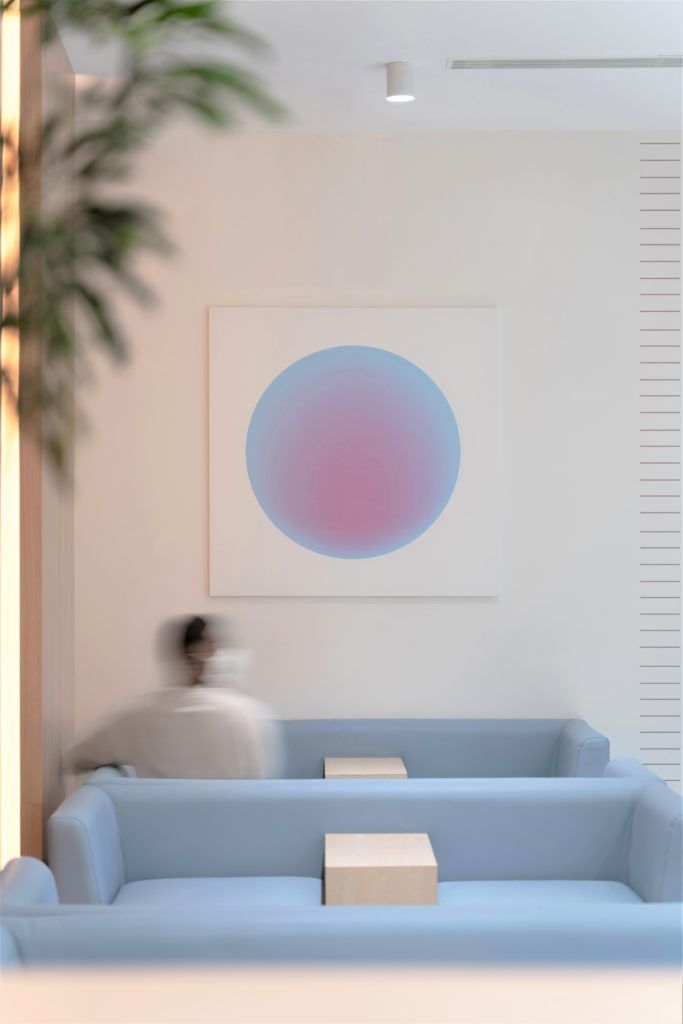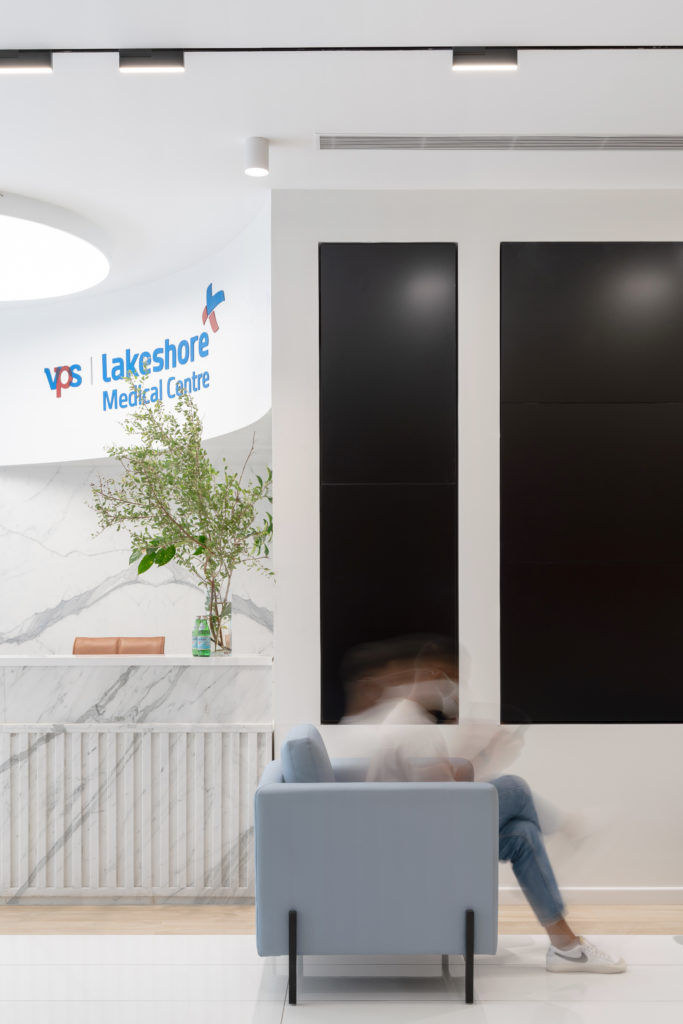 Nikitha Sunil (A+D): What were your main topics of research and study during pre-design? What were the projects you studied in depth for designing such a hospital?
Ar. Mohammed Afnan (Humming Tree): In spite of having researched various hospital projects across the globe to understand the functioning, we also tried to make it a more collaborative, we believed in speaking and engaging patients, medical staff, and other people involved in what they really need and want from healthcare spaces that can be looked at with a different perspective and turned into more useful spaces.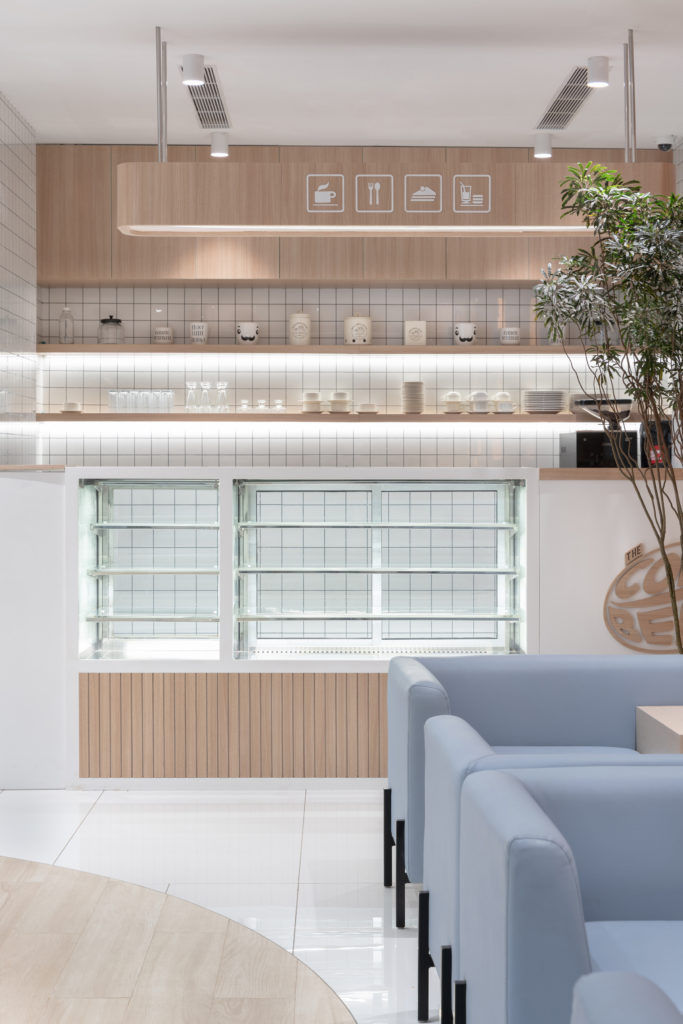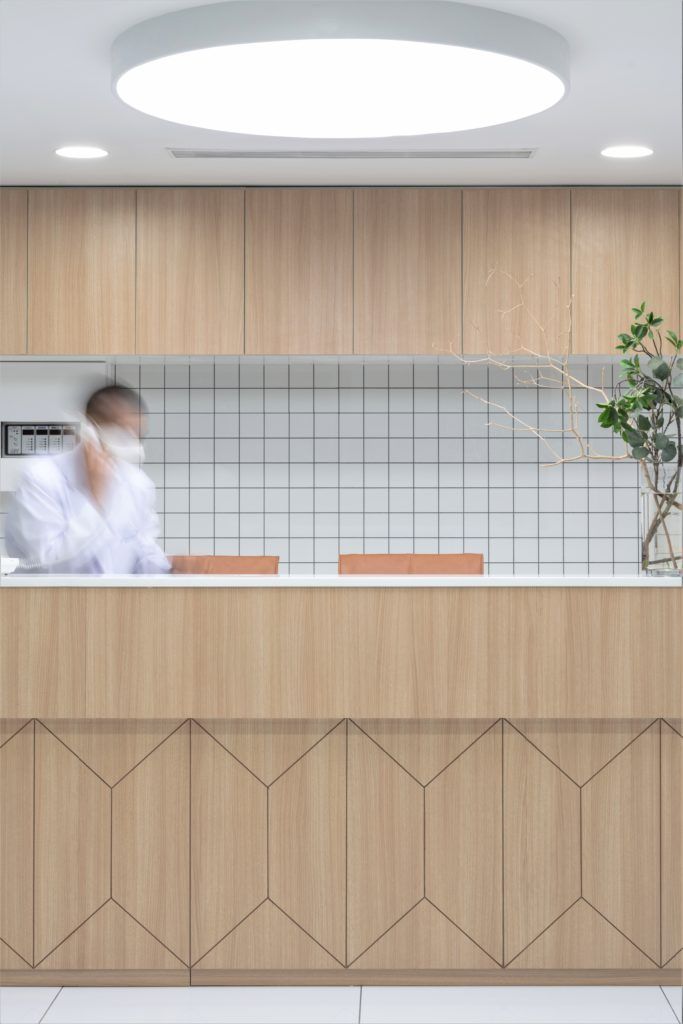 Nikitha Sunil (A+D): What were the design recommendations, elements and spatial characters that functionally differentiated and defined the spaces from not being just a hospital? Also, how are the common rooms/ areas like the canteen and lobby conceptualised differently from the other hospitals? Being architects, do you personally think that you have been able to reflect on or identify any additional considerations/ recommendations in general for a hospital facility ? 
Ar. Mohammed Afnan (Humming Tree): Since the larger picture is having a hospitality-like character, the interiors of the patient rooms differ considerably from the typical standards in Kerala. Inspired by a minimalistic design and the concept "form follows function", the space is entirely white with light wooden accents giving it a fresh and spacious look. American Wooden Maple is used throughout the project to create a sense of warmth and calming effect inside the building. A hint of greens in the interiors is planted to enhance the overall visual dynamics with the surrounding nature. The lobby and waiting areas are designed to resemble the gallery areas in a hotel having this beautiful blue and pink aura digital artwork. The lobby also features circular cut-out wooden flooring and acoustically absorbent slatted wall panels. A cafeteria for patients in the lobby connects people in waiting.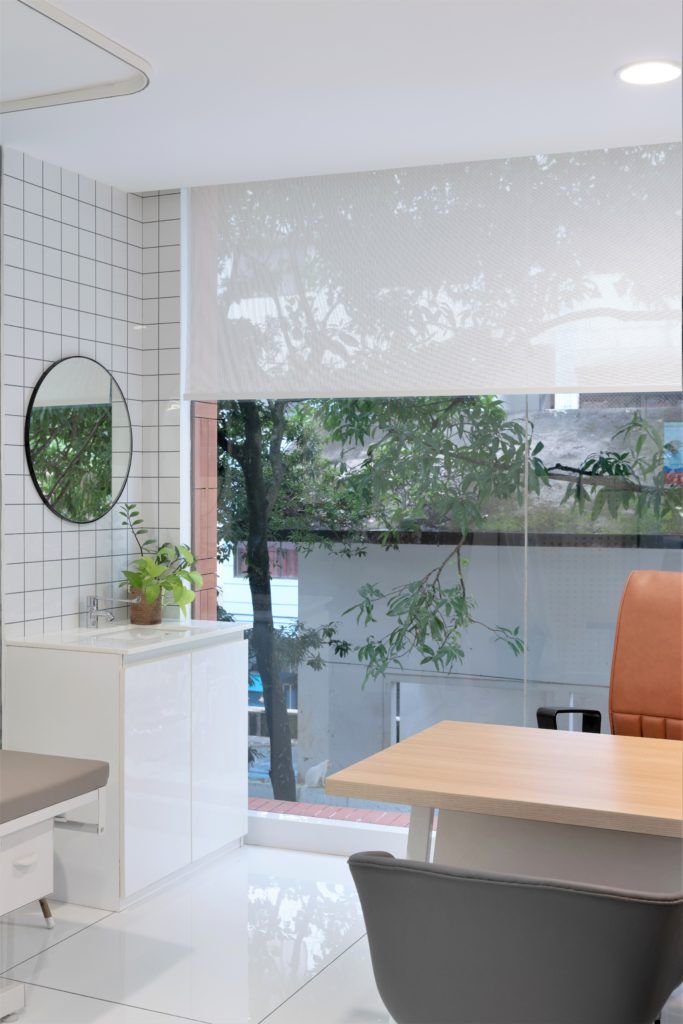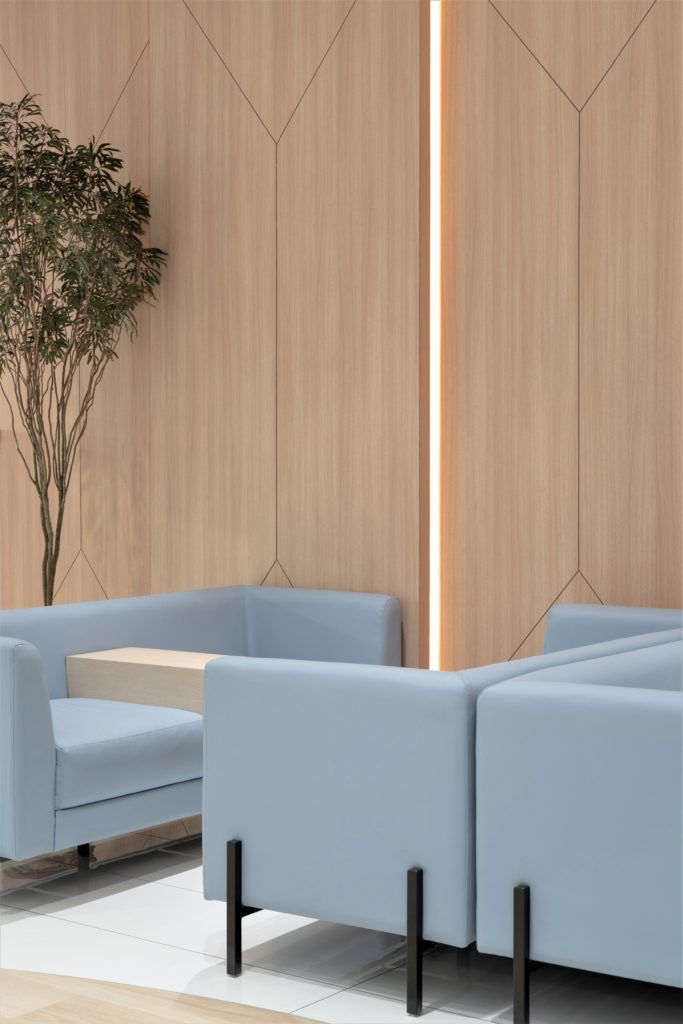 Nikitha Sunil (A+D): Did you always imagine the colour palette to consist of only white, blue and warm tones or was this a final selection?
Ar. Mohammed Afnan (Humming Tree): We picked up the colour theme from Healing Auras to soften the interior theme.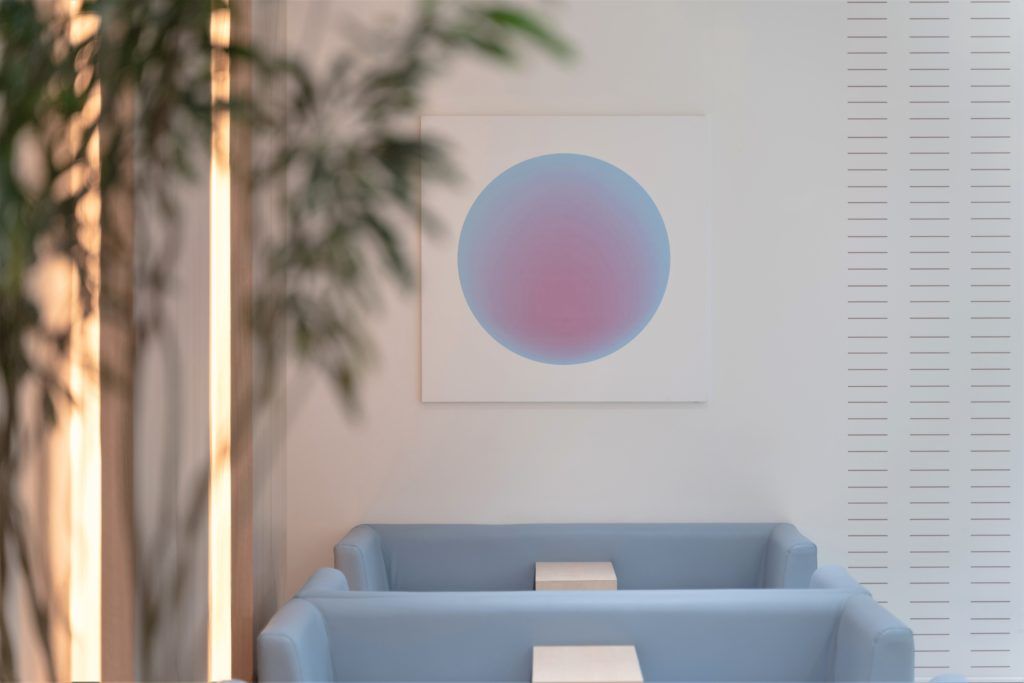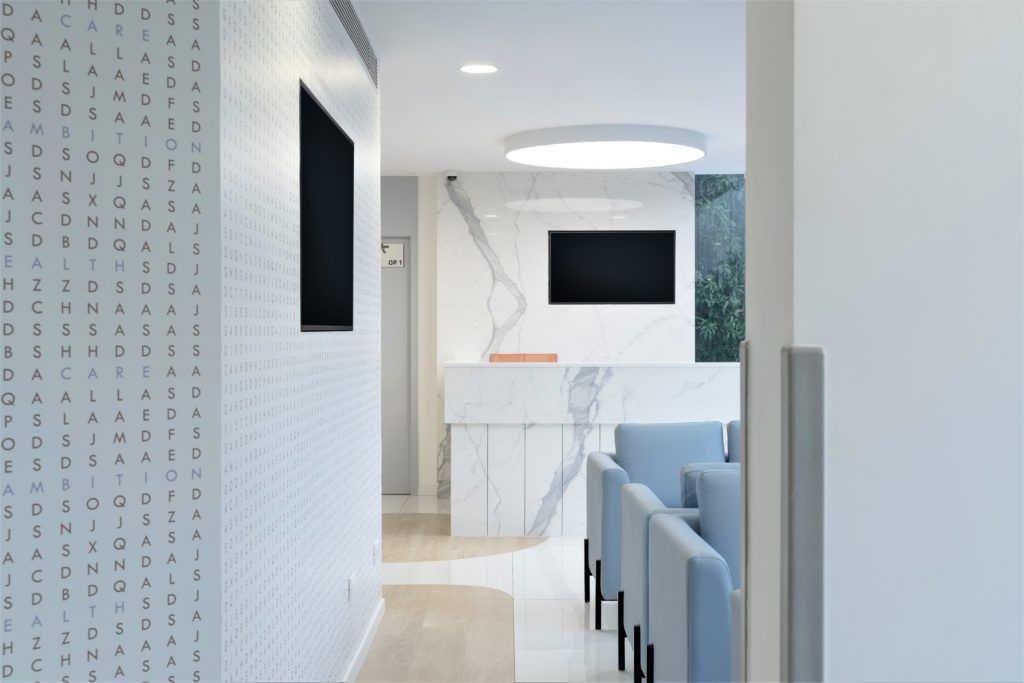 Nikitha Sunil (A+D): During your Pre-design, Design and Execution phases what have been the most important learnings about hospital spaces and environment, while you engaged with patients and medical staffs? What do you think, is most relevant while designing a hospital of any kind?
Ar. Mohammed Afnan (Humming Tree): Good hospital design should reflect both the region and the visual ethos of the institution/management….. Art and sound play a key role in creating a calming and welcoming aesthetic and providing positive distractions upon arrival. Cognitive psychology advocates that the physical environment does have a significant impact on healing and human performance, which means better healing from better hospital design.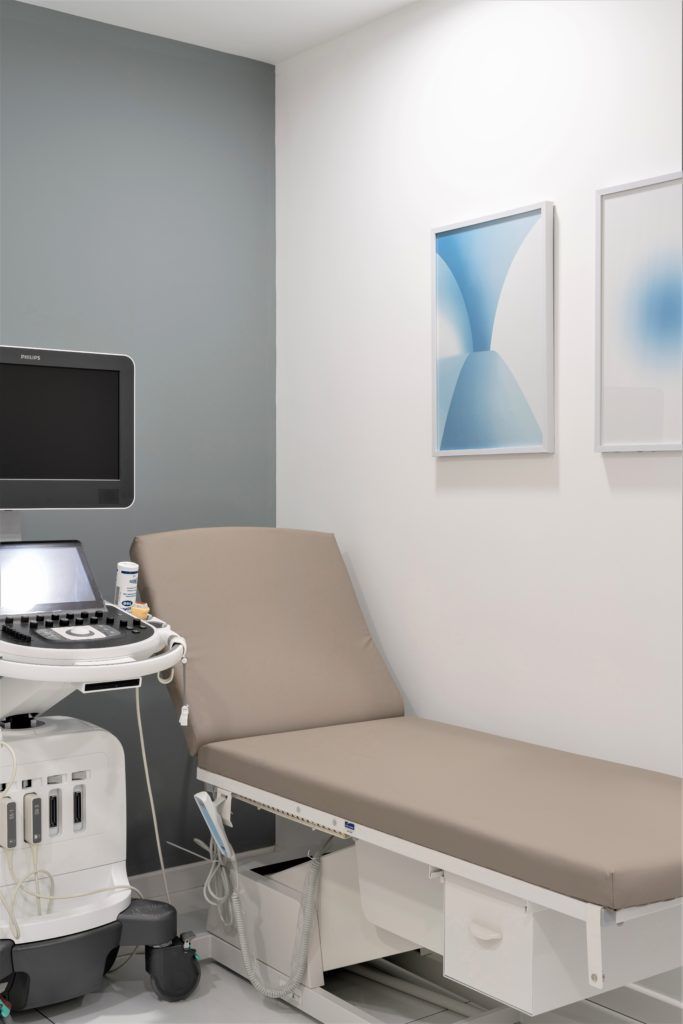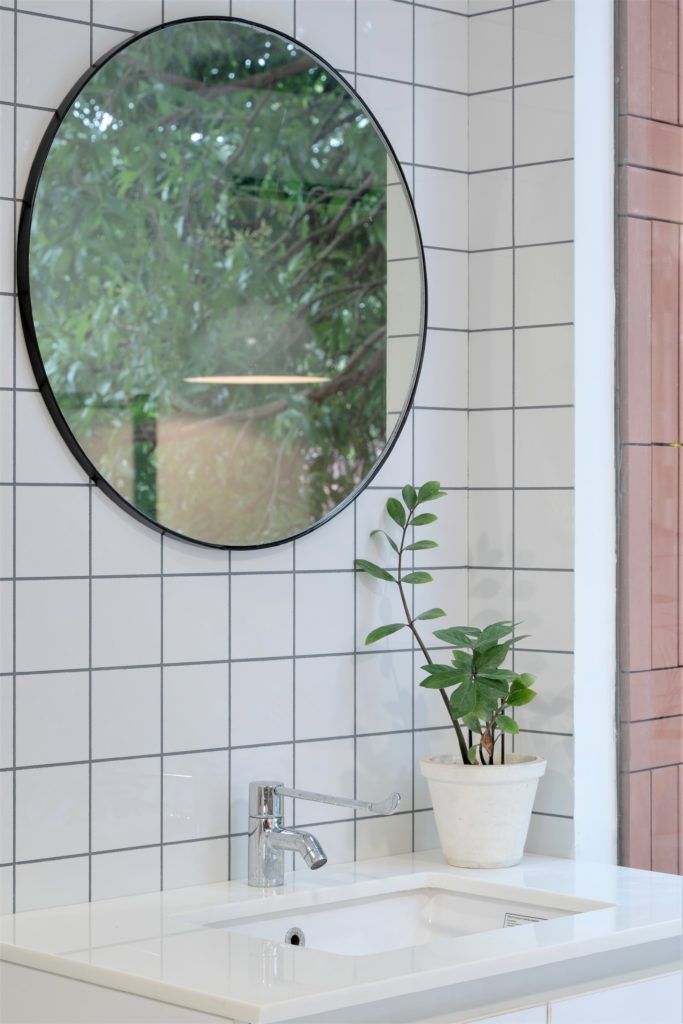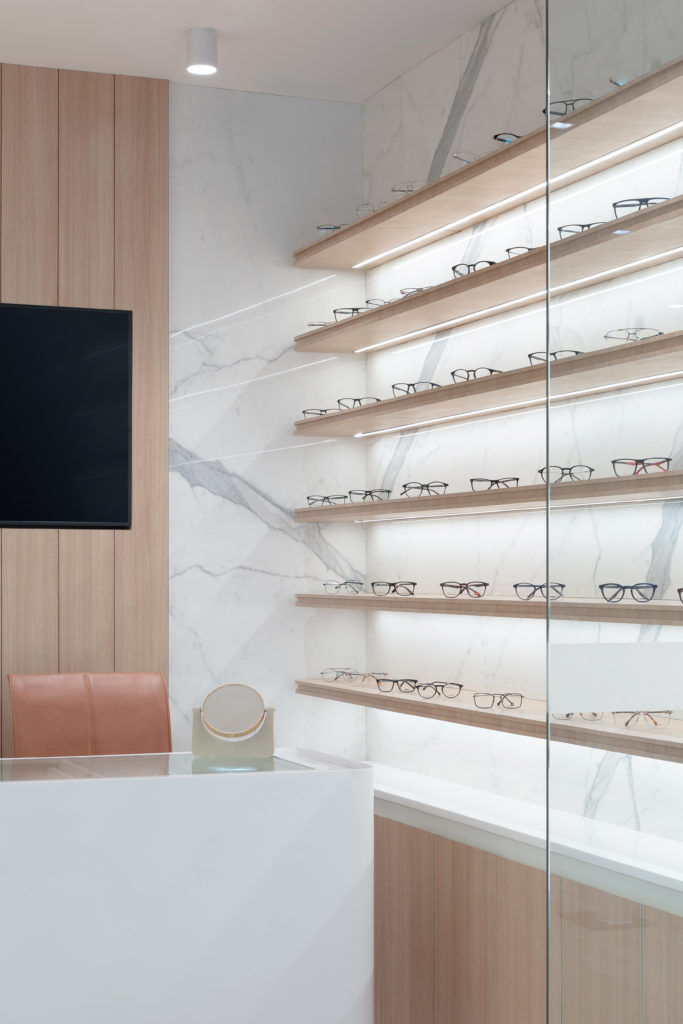 Nikitha Sunil (A+D): Do you feel that hospital designs will continually evolve according to the advancement in various technologies/ procedures/ treatments? If so, what do you think might be the factors that would still remain central and constant to the architecture and design of a hospital?
Ar. Mohammed Afnan (Humming Tree): Yes indeed. Globally, the COVID-19 pandemic has tested the overall resilience of the health system infrastructure to cope with increased demand and brought the importance of design and the built environment to the forefront when considering emergency preparedness and infection control. The pandemic has made it clear that our current healthcare facilities were not necessarily designed or configured to support the increased patient volumes. Therefore, Health and Wellness beyond the Hospital is something which should remain constant.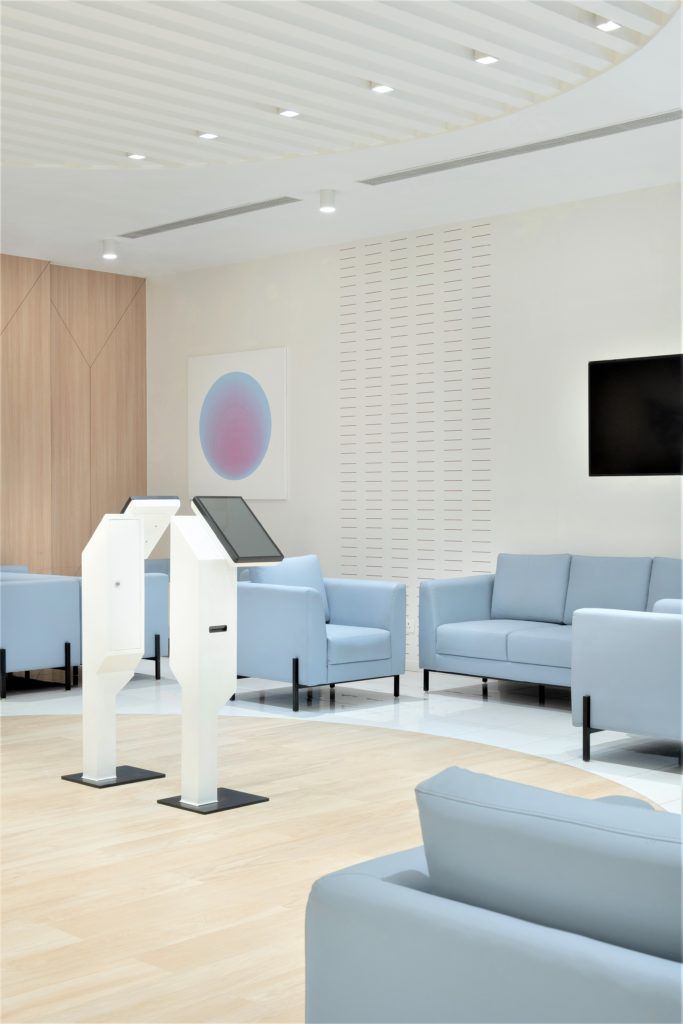 FACTFILE
INTERVIEW: Nikitha Sunil Vallikad | Contributor, A+D
PROJECT NAME: VPS Lakeshore
ARCHITECTS – Humming Tree
PROJECT TEAM: Mohammed Afnan | Arun Shekar
LOCATION – Kerala, India
BUILT-UP AREA: 12,000 SQFT