The transformed Eleftheria Square designed by Zaha Hadid Architects unites the capital of Cyprus
Zaha Hadid Architects (ZHA) transforms the Eleftheria Square in Cyprus to unify a separated capital. Located near the massive fortifications in central Nicosia, the Eleftheria Square is beside the Venetian walls and dry moat, surrounding the city. The design of the Square is able to demonstrate direct connections with the city's urban fabric through the upper-level bridge that also elevates the topography of the moat. The irregular forms of the ancient fortifications have been triangulated to create the moat's fluid geometries that are key for the transition of the square into an urban park. Moreover, it has also defined points of 'intensity' like- seating, flowerbeds and water features.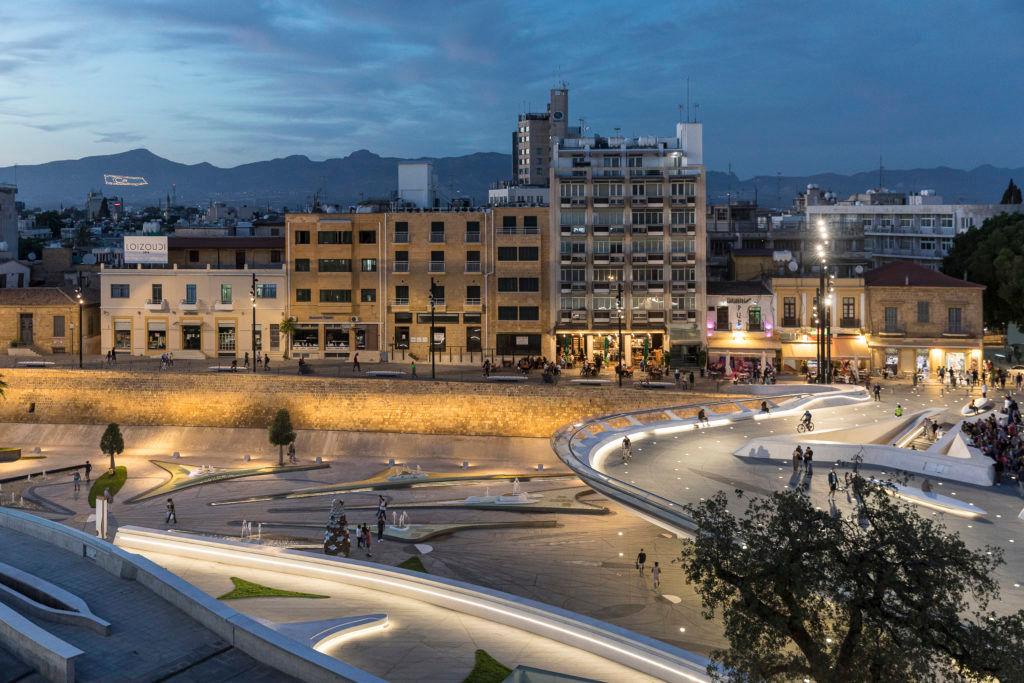 The fortifications, having been built during the middle ages and later being immensely rebuilt during the 16th century, required and involved massive archaeological excavations alongside repair and protection works. The moat's granite paving conveys a timeless solidity, while open joints between the granite slabs create a passive rainwater drainage system that allows the new trees planted within the moat to naturally balance groundwater levels and reduce erosion of the medieval walls' foundations.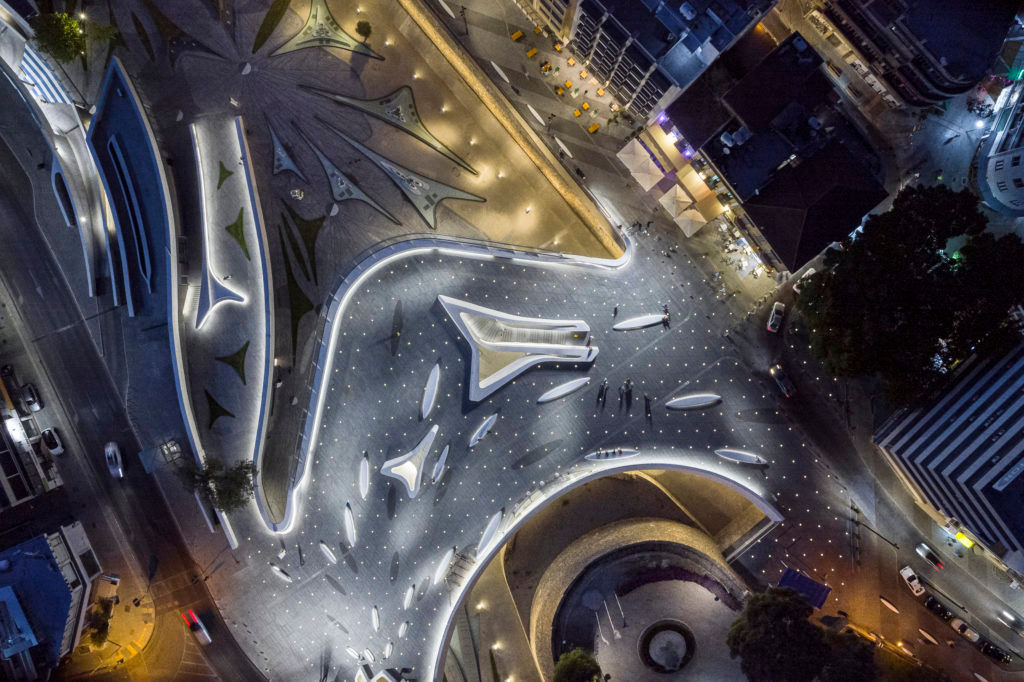 The earlier inaccessible areas of the moat have now been metamorphosed to contain new civic plazas, gardens and palm-lined promenades whereby a 'green belt' is formed around the city. Furthermore, the new design by ZHA establishes unobstructed views of the Venetian walls in order to retain the historic identity while also opening the dry moat for public use to create an orbital park. Being the largest civic plaza in Nicosia, the Square has been envisioned to host festivals and public events thereby reconnecting communities of the divided capital.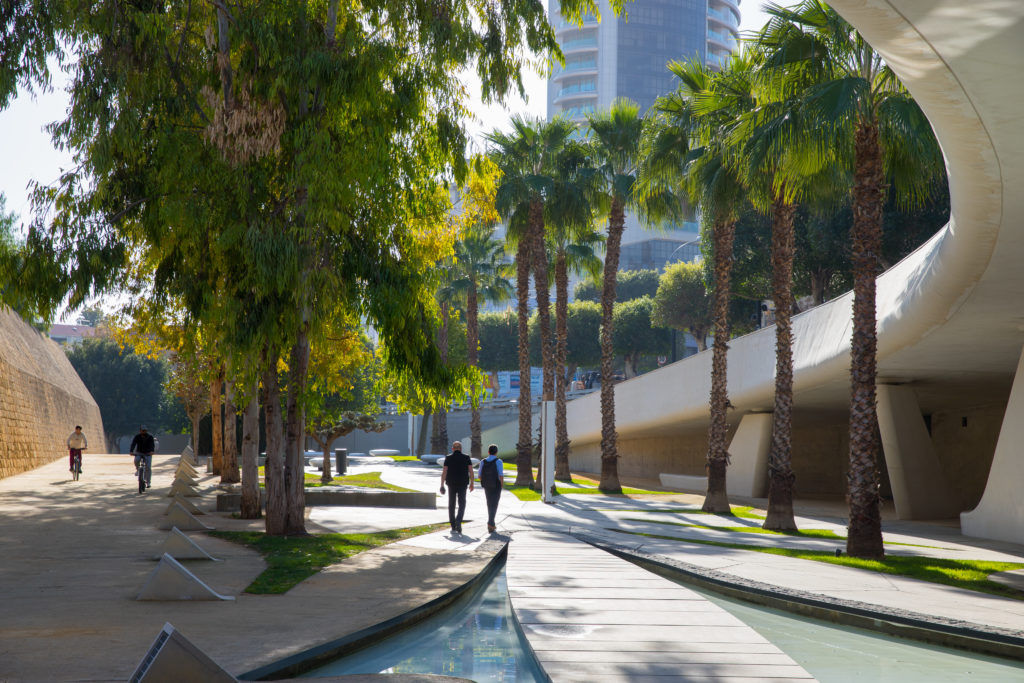 Bridging the Venetian Wall and moat, the square becomes an important gateway to the old city, its underground parking removing cars from the ancient city's streets to enable further pedestrianisation that enhances the urban realm of this historic district while also creating new public gardens and plazas to be enjoyed by residents and visitors to the city. The redevelopment also includes two cafes within the square and the new underground parking lot with an access ramp on Omirou Avenue. Stairs and elevators directly connect with the bus terminal in Solomos Square.
Zaha Hadid Architects' visualises the Eleftheria Square with a firm hope in the future to create a much larger urban plan for the capital, thereby becoming an impactful catalyst in the reunification of communities and blurring of boundaries.
FACTFLIE
PROJECT: Eleftheria Square
ARCHITECTS: Zaha Hadid Architects, London
DESIGN: Zaha Hadid, Patrik Schumacher, Christos Passas
PHOTOGRAPHER CREDITS: K.Arkatites | Laurian Ghinitoiu
Text: Nikitha Sunil | Contributor at A+D