The restoration of a century old 'Mana' in Calicut completed by Kochi based studio DS Architects
The age-old tradition of constructing a 'Mana' or 'Ilam' has been seen in the state of Kerala as a distinctive typology and layout of residences to the region. In the year 2018, the 'Manikkal Mana' project in the town of Feroke had been briefed about to Ar. Sarath S Kumar and Ar. Durga Cholapurath of Durga Sarath Architects- an architectural office based out of Kochi, Kerala.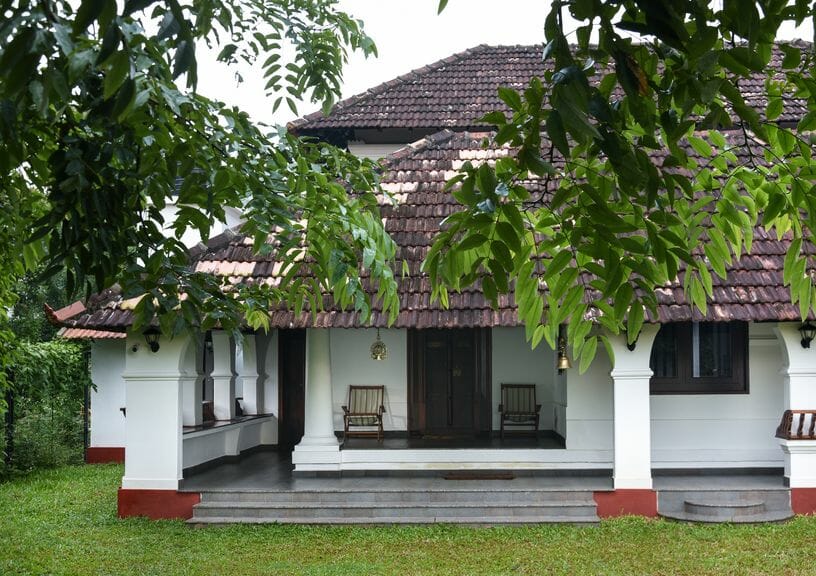 During that time, the 'Mana' was in a state of severe dilapidation and weakness due to abandonment and non-maintenance of the structure. Being constructed a century ago the 'Mana' was stereotypically built with traditional Kerala details and elements such as, sloped roofs and extensive verandas running throughout the complex along with thick vegetation and a 'kulam' or a natural pond within the premises of the house. Complimentary to these concepts were the interesting spatial articulation of the house built using locally available materials like timber, laterite and clay. Timber being abundantly available in different varieties in Kerala at that time, ceilings, joineries, room partitions and even furniture were most skillfully used in the 'Mana', giving an old world charm to the entire property.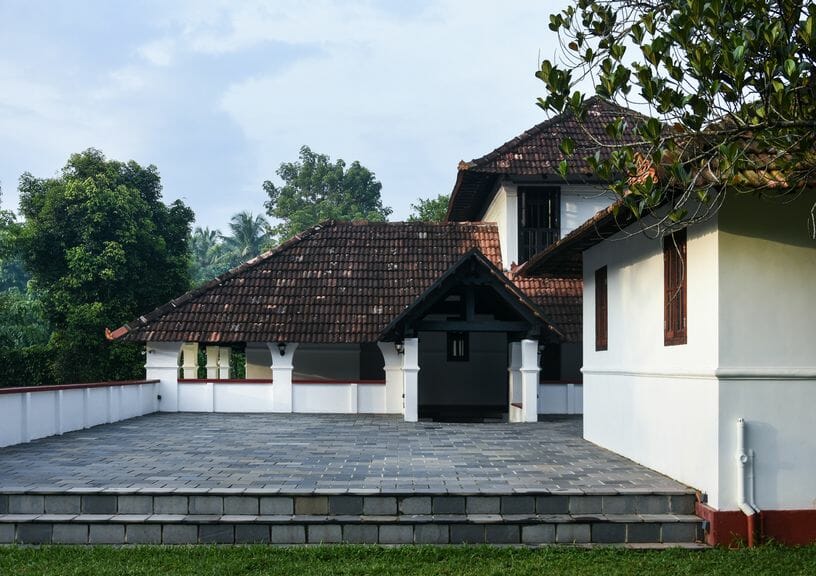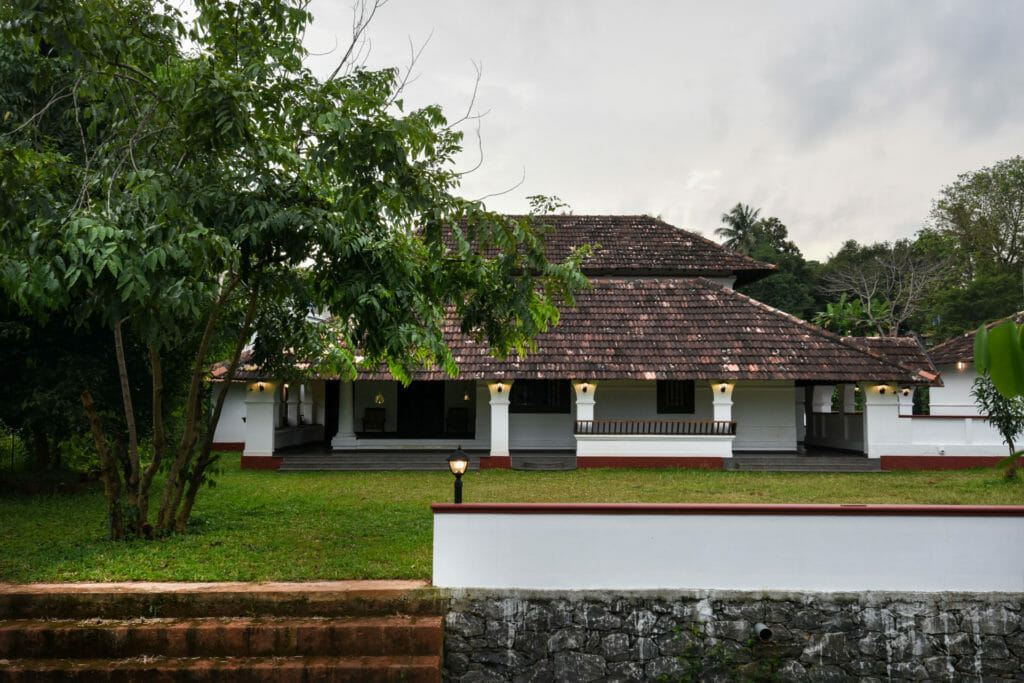 The 'Mana' on the ground floor originally had a small courtyard and six small bedrooms, with no provision for attached bathrooms. Instead open latrines done using granite were found towards the corner of the rooms. Also on the first floor there was a comparatively larger sized room to be found. Therefore, restoration of the Mana was highly complex and challenging, as it had to follow and retain numerous concepts, traditional objects and a specific vision from the past.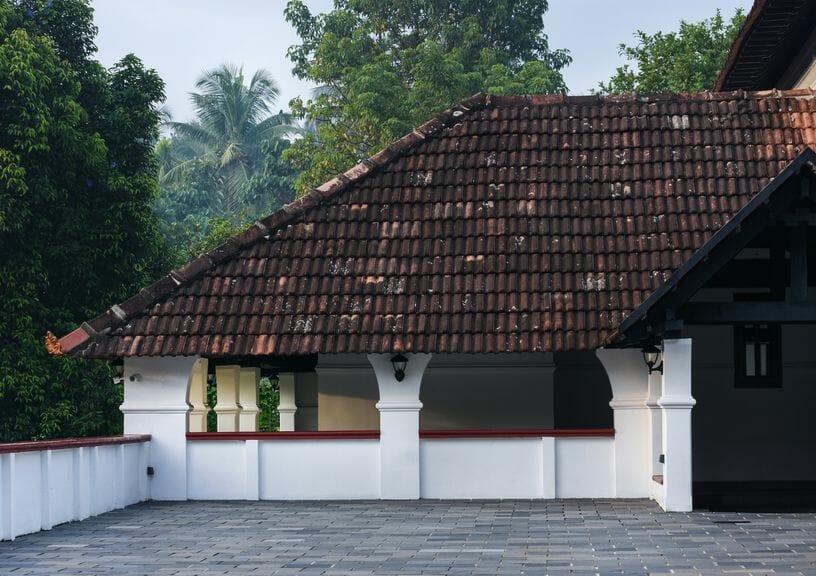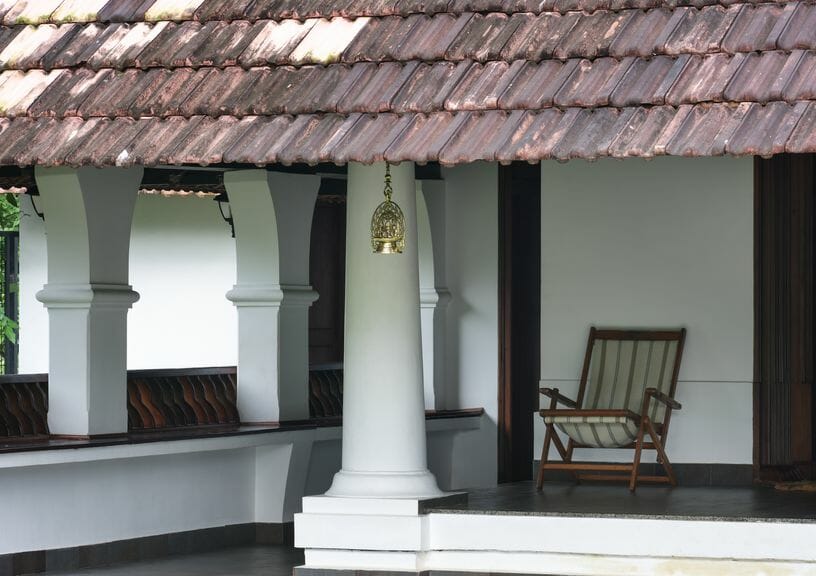 The primary idea focussed on making the space more utilisable and comfortable as to why the 6 bedroom configuration was relooked to be transformed to a 4 bedroom space with attached baths on the ground floor. This setting addressed the new spatial demands while also retaining the authenticity of the original house. Further, the entrance foyer which housed a wooden pillar, acting as a prime support for the respective ceiling was stabilised with the addition of concrete, in order to repair damages caused by termites and other decay. And also, the roof tiles were replaced after cleaning due to their dismantled nature. Additionally, the locally sourced natural materials like the athangudi tiles were consciously used for the flooring to maintain and enhance internal temperatures throughout the house.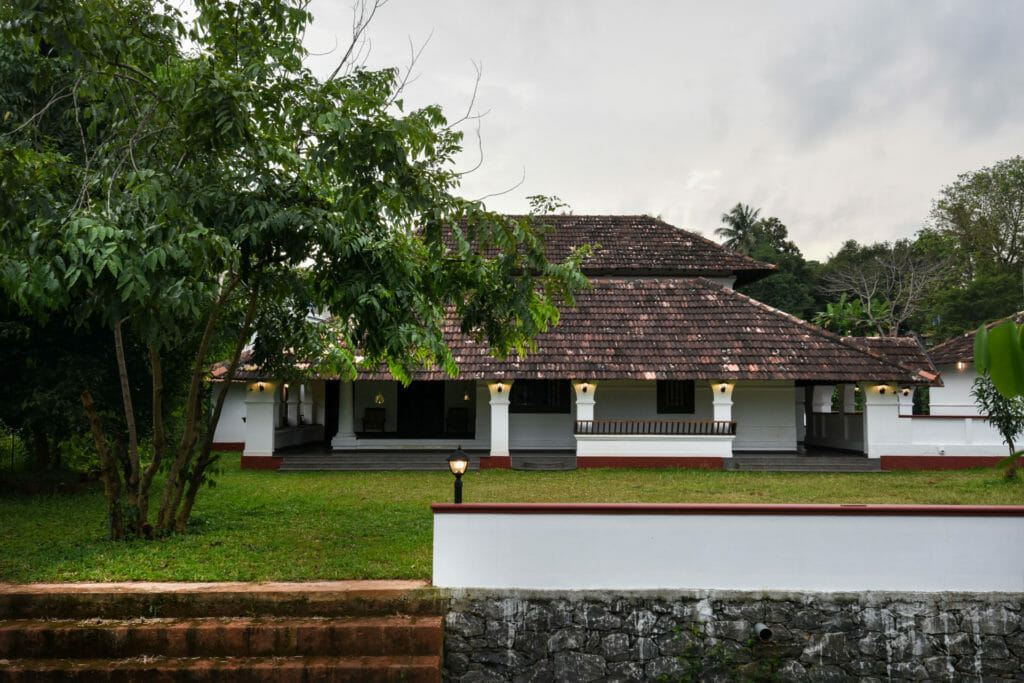 "A large part of the site area was developed according to the requirements and the interiors have been renovated while keeping in mind the functionality and aesthetics of spaces. The building in regard to its context fulfils its function while respecting its heritage value" added architects Durga and Sharath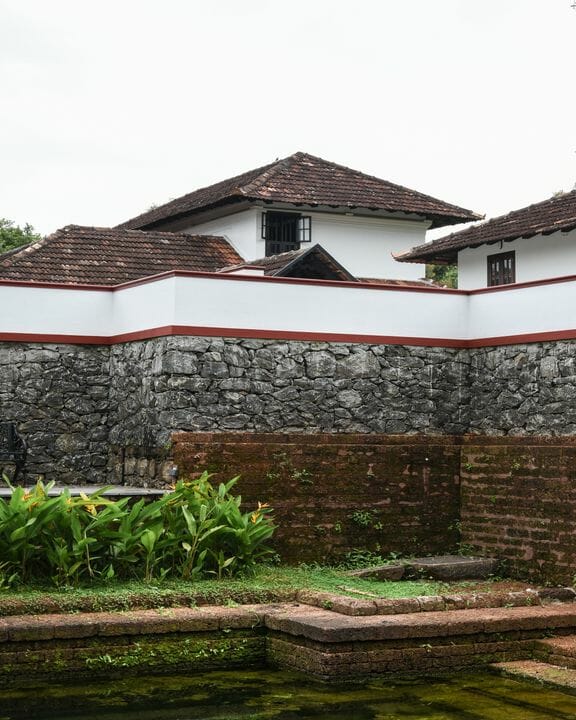 FACTFILE

PROJECT: MANIKKAL MANA RESTORATION
LOCATION: Feroke, Calicut, Kerala
PLOT AREA: 72 cents
BUILT-UP AREA: 4000 sqft.
COMPLETION YEAR: 2021
ARCHITECTS:  DURGA SARATH ARCHITECTS
Text: Nikitha Sunil | Contributor at A+D