'TARANG' by tHE gRID Architects showcases an innovative approach to address the pressing challenge of sustainable construction
'TARANG' by tHE gRID Architects is one of the largest terracotta tile arch vault structures in India. The form of the pavilion, rooted in a biophilic design approach, creates gentle upswells, soft swoops and harmonic waves. An ambience of evocative silence is created, where the light speaks, the wind sings and the earthenware roofing produces melody and is animated by the changing patterns of light and wind.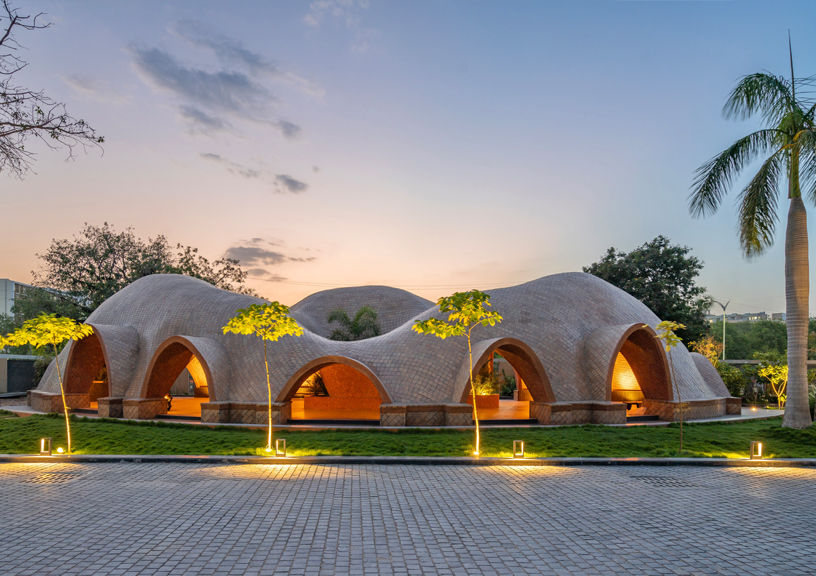 The project fosters a timeless environment, promoting a meaningful dialogue between different eras. Its design evokes a sense of continuity and connection that transcends the present moment, encouraging a dialogue that spans across time. The design takes into account the specific context of the south-west location and incorporates a remarkable construction technique.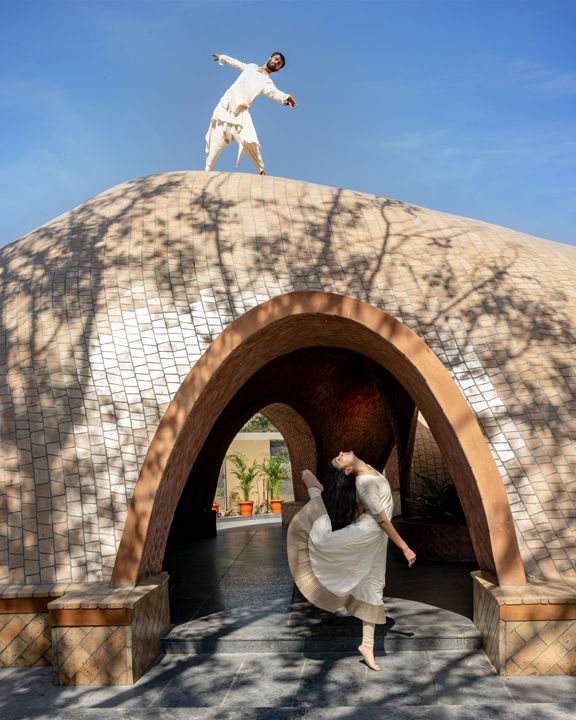 The design showcases an innovative and thoughtful approach to address the pressing challenge of sustainable construction, creating a built environment that is environmentally friendly, culturally rich and visually captivating. By employing traditional construction techniques without software or digital tools, it celebrates the artistry of the workers.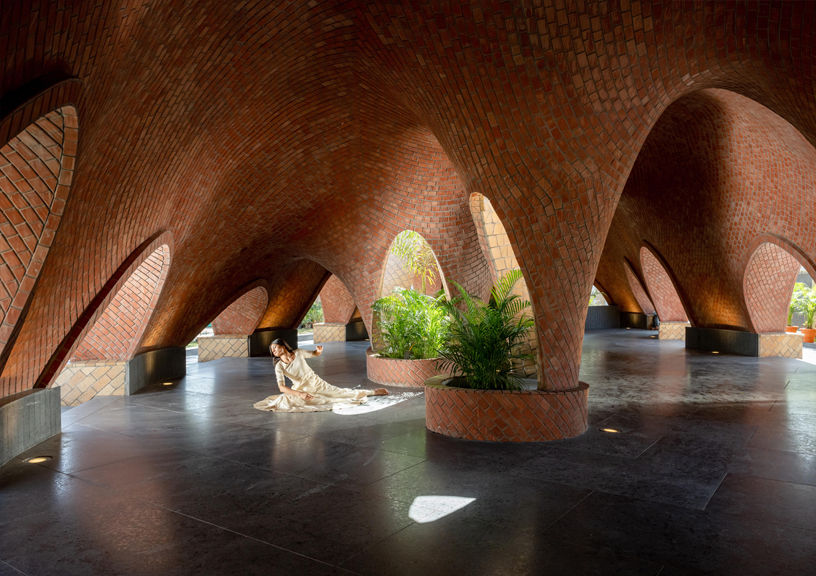 The intervention aims to create a versatile space that accommodates various activities, both within and around the building. The project was conceptualized as a dynamic gallery space, meticulously designed to adapt and evolve seamlessly. Its purpose is to serve as an immersive exhibition platform where the interiors are transformed into canvases, showcasing the featured products.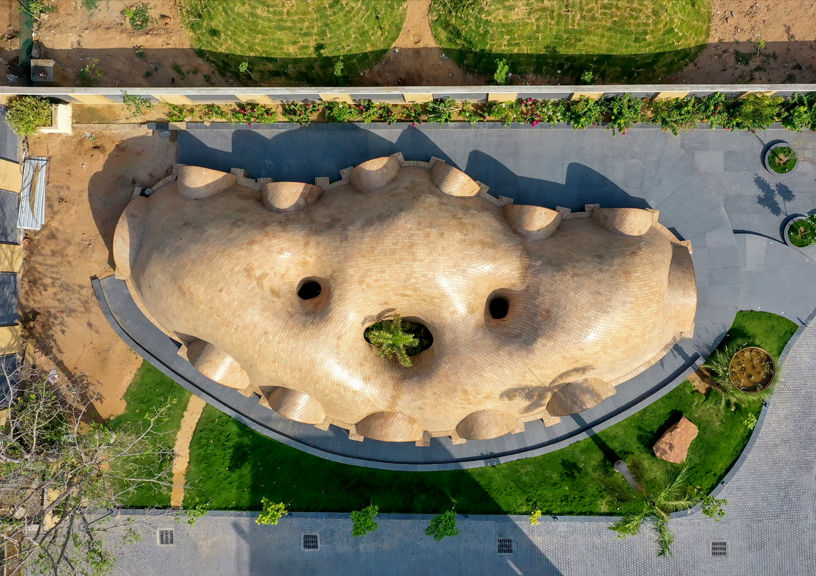 In an effort to minimize the carbon footprint of buildings, the project primarily sources materials locally, with a focus on those that have low embodied energy. The key materials utilized include natural stone, terracotta tiles, and a technique that involves spanning without steel and shuttering or ancillary structures that are typically used to bear the weight of an arch during the building process. Additionally, the project places emphasis on upskilling the masons to further promote sustainable building practices.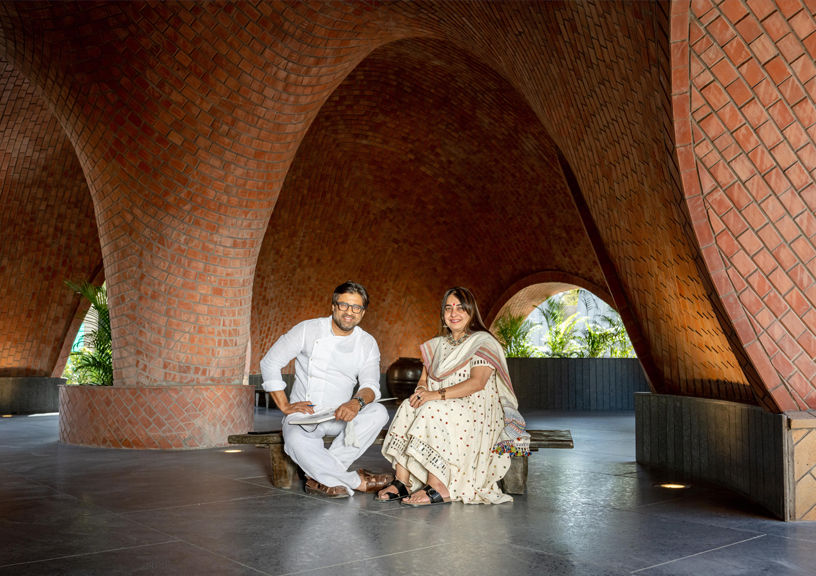 Photo credits: Vinay Panjwani & Photographix India
To read more, grab a copy of our August 2023 issue or click here!
FACT FILE
Designers: Snehal Suthar and Bhadri Suthar
Area: 3000sq ft
Year of Completion: 2023
Technical Guidance and structural form finding by "Sankalan." A Centre of Alternative Learning Constructed by Artisans of – "So Hath-100 Hands" Foundation for Building Artisans, Bhuj, Gujarat