Star in the making—This ongoing institutional project by Charged Voids optimizes land and resources by integrating its functional requirements
Charged Voids is an internationally acclaimed architectural practice led by Architect Aman Aggarwal. The work of the award-winning practice based out of Chandigarh, is underpinned by a purposeful dialogue between Western modernism and elements of Indian architecture. Located within the 23-acre campus of the University Institute of Management Studies, a part of Chandigarh University, Mohali, Star caters to 7000 students within 94,000 sq ft.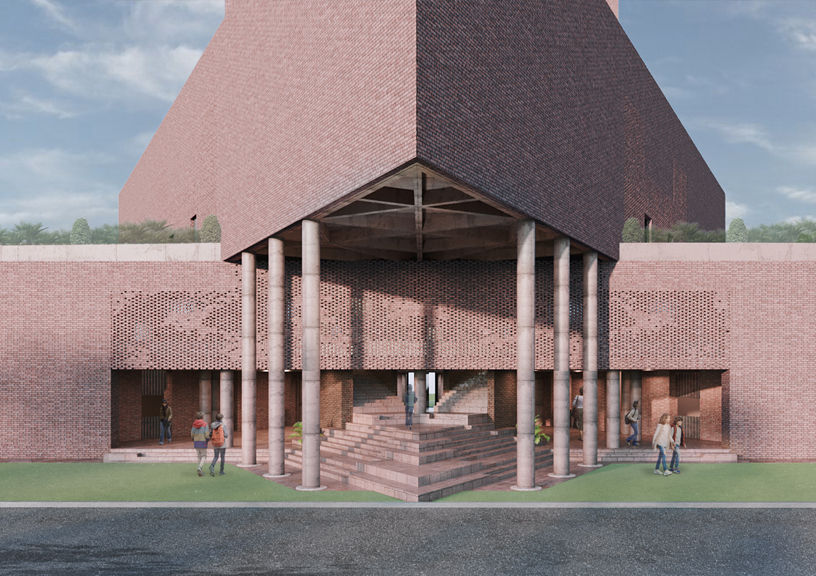 Resource Optimization
Star is a student facilities campus that optimizes land and resources by integrating 3 different functional requirements under one roof. The building's form follows these functions; vertically stacked and rotated triangular prisms create green pockets that serve as outdoor recreation spaces for the students.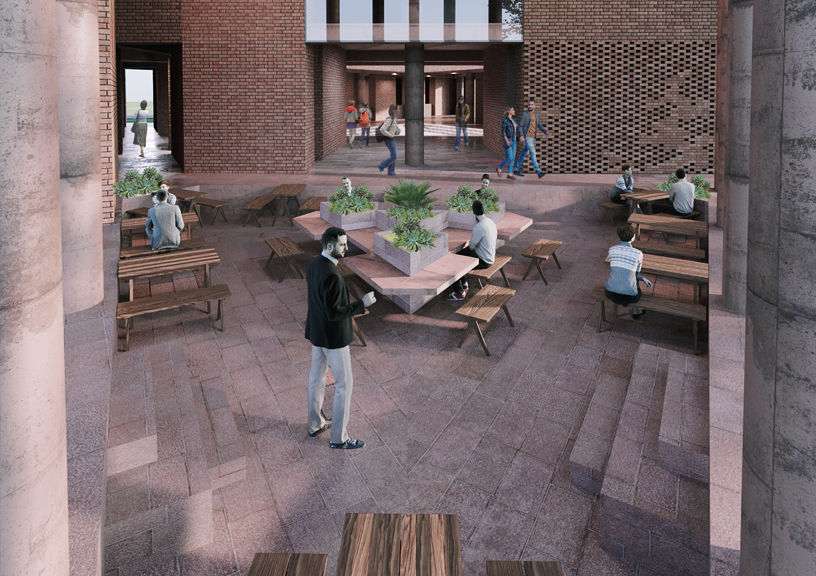 Encouraging Student Interaction Through Design
A lack of walls characterizes the ground floor, creating an amorphous space that allows a free flow of movement across all sides of the building. This encourages the creation of incidental interaction spaces essential for a place of learning.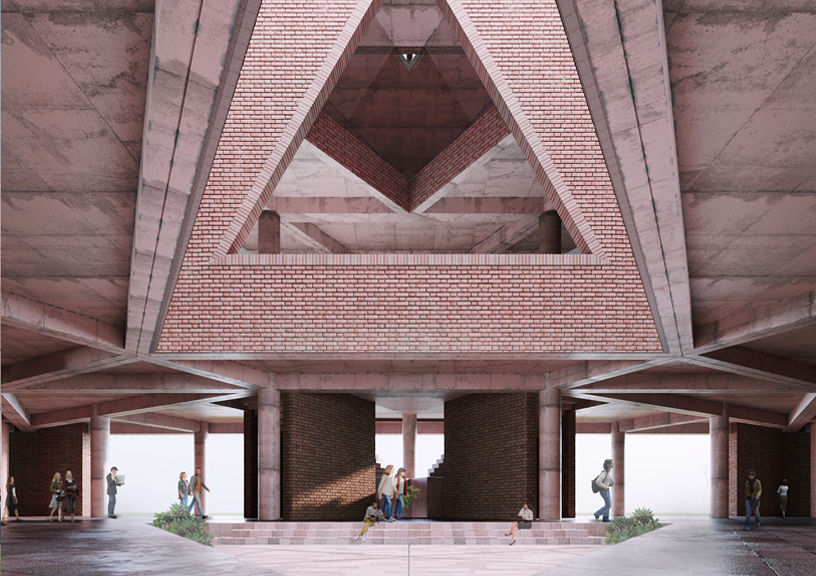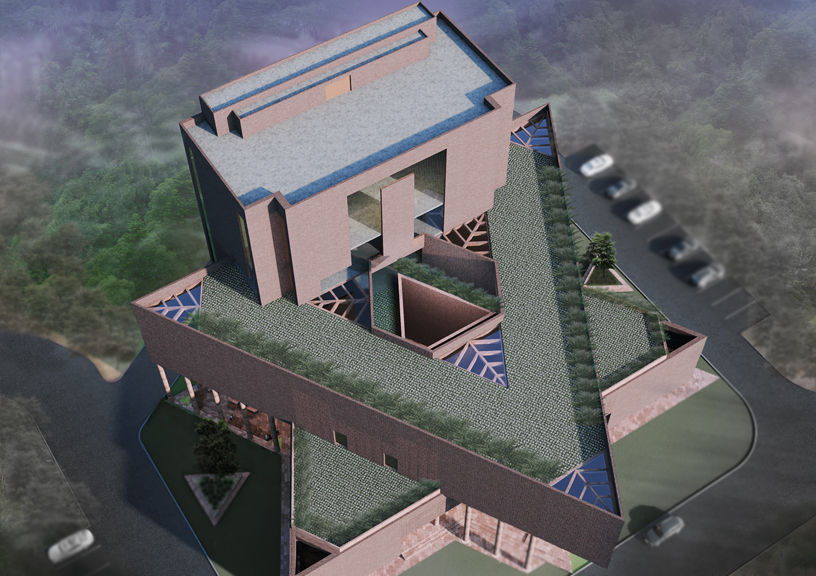 Emphasising local materials and practices
With an emphasis on regional construction practices, exposed brick is used on the exterior and jaalis are added for diffused light and ventilation. The flooring is all red sandstone, while the main public areas have exposed red concrete to help create an overall atmosphere of unity.