The project designed by STUDIO 2+2 is a vacation house that resembles vernacular Indian homes.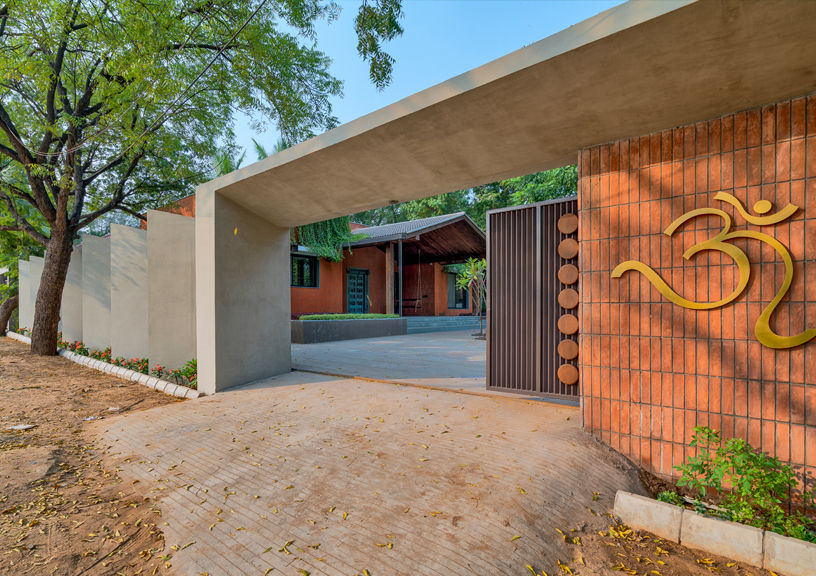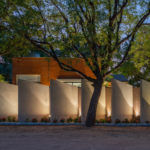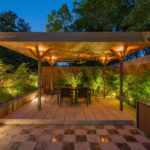 The Om Villa project is a vacation home for a non-resident Indian client. Crafted in the envelope of brick cladded walls, it is a one-bedroom home serving the utilities of an annual or weekend living. The house form resembles to a vernacular Indian house with large verandah to welcome guests and spend most of the day. As the day elevates and as the evening settles in– these changes can be experienced from this verandah. The inside of the house has one living room with attached powder toilet, one kitchen with attached wash yard and one bedroom with attached bathroom. The interiors are laid with Kota stone for a subtle tonality complementing the sense of place. The materiality of RCC compound wall, brick cladding and Rajula stone in the landscape gives the overall warm appeal to the house. The terrace is accessible via floating RCC steps jutted from the load-bearing wall, and the terrace has two in-built planters which give a lovely fall of vernonia creepers acting like green drapes against the brick surface. A repurposed hand-crafted Persian blue main door serves as a centre point amidst the brick cladded surfaces. The interiors of the house have been planned in a contemporary style with an eclectic mix of wooden furniture.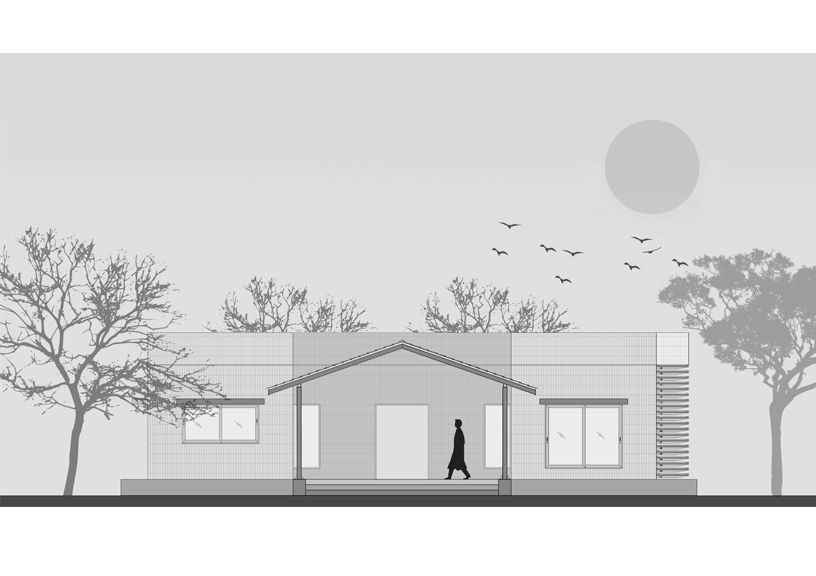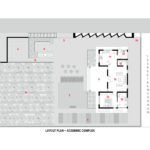 A bouquet of five fruit-bearing trees have been planned in this site of 8700sq ft. A mindful approach is done here, to minimize lawn area and maximize planted trees. Vegetable growing squares have been planned to grow different plant edibles since the client has amazing culinary skills. A corner pavilion suits for breakfast and tea time. A small tray of running water fountain is flanked by this pavilion. An outdoor counter justifies the requirements for barbecues. One covered car parking is also provided on site.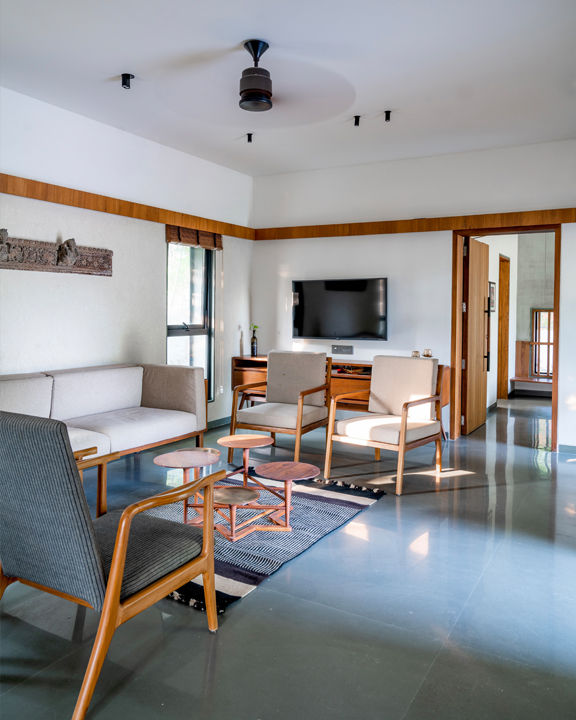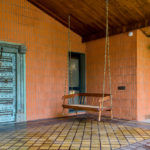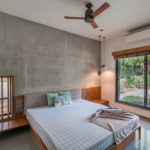 Photo credit: Inclined Studio
Fact file
Project: Om Winter Retreat, Ahmedabad
Architects: STUDIO 2+2, Ahmedabad
Lead architects: Janki Vyas, Sneha Suthar
Gross built area: 950sq ft
Year of completion: 2021