Fit for a superstar of her stature, the abode of Madhuri Dixit Nene and her husband encompasses glamour and elegance in equal measure.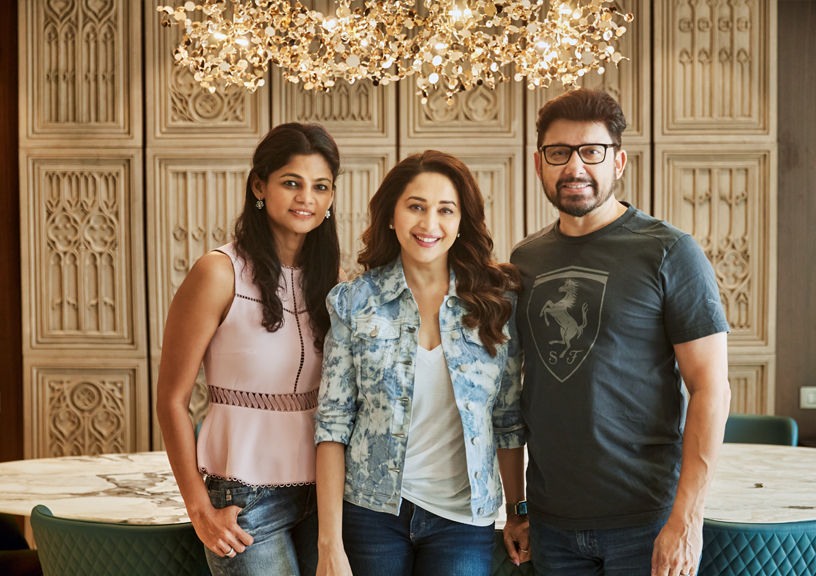 Located on the 29th floor of a Worli highrise, the elegant home of the acting legend Madhuri Dixit Nene and her husband, Ram Nene overlooks the sparkling city of Mumbai. Since their previous house was inconveniently divided between two levels, they decided to upgrade their new home to fit their evolving lifestyle.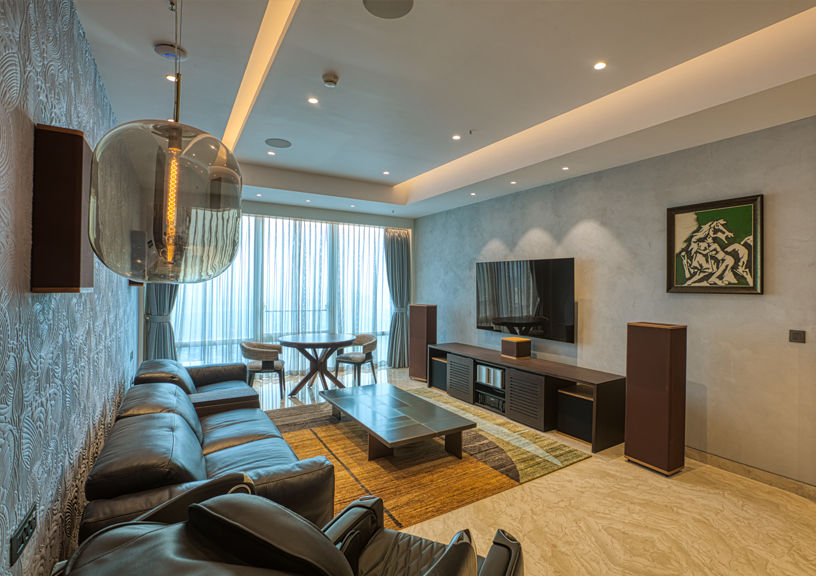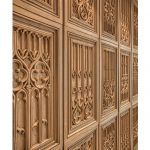 To bring in the change, the new home's flow of movement and spatial planning were revisited, with the aim to achieve flawlessness while maintaining practical and functional viability. A nudge towards exploring vibrant colours and bold ideas brought out the best in the space, resulting in a pleasantly dynamic shift from the neutral tones that the star and her husband were accustomed to.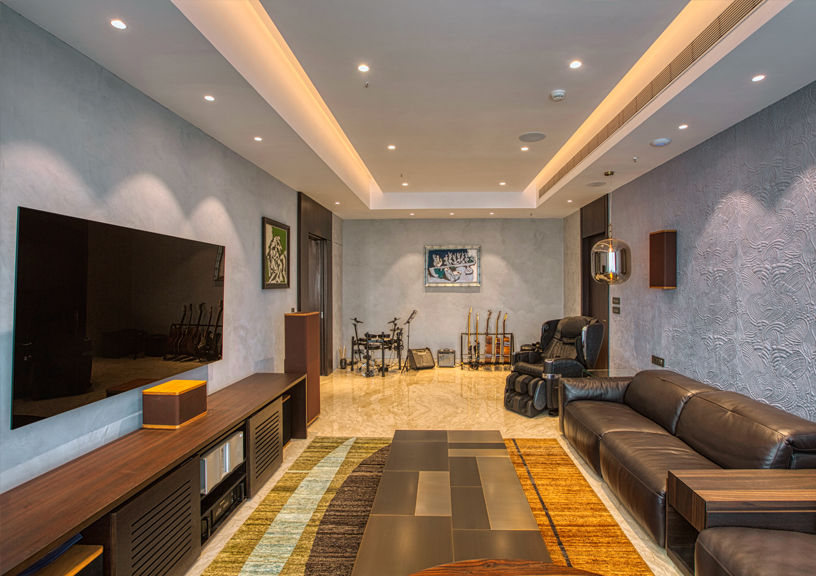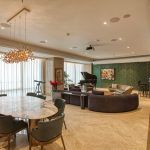 The various entries to the house have been designed and defined to simplify as well as optimise the circulation of staff and visitors through the home. As one arrives, an office space welcomes as well as manages the visitors. Similarly, the kitchen has direct access to a staff entry on one side while connecting to the dining room on the other, keeping in mind quick service. Placed strategically closer to this side of the house is the make-up room that doubles up as the workspace for the actor. At the heart of the home is a cosy den and formal living room, while the bedrooms flank the other side of the house to ensure complete privacy.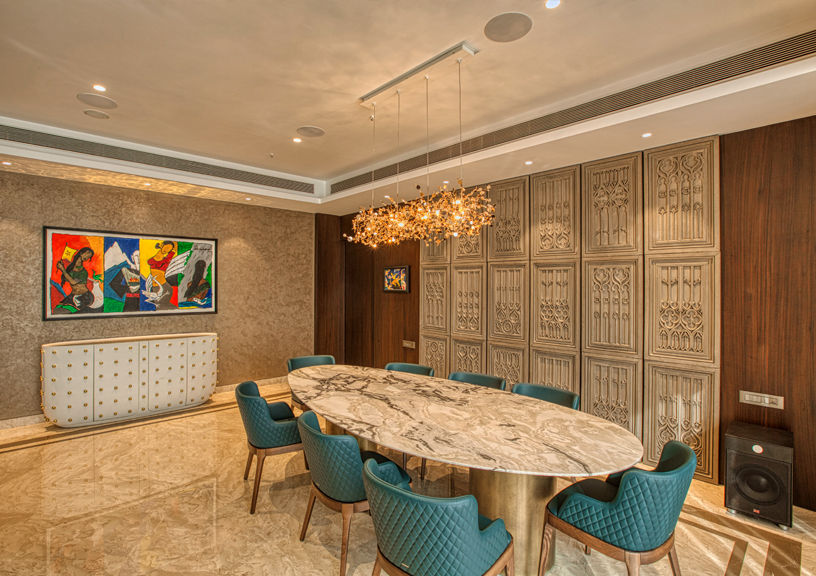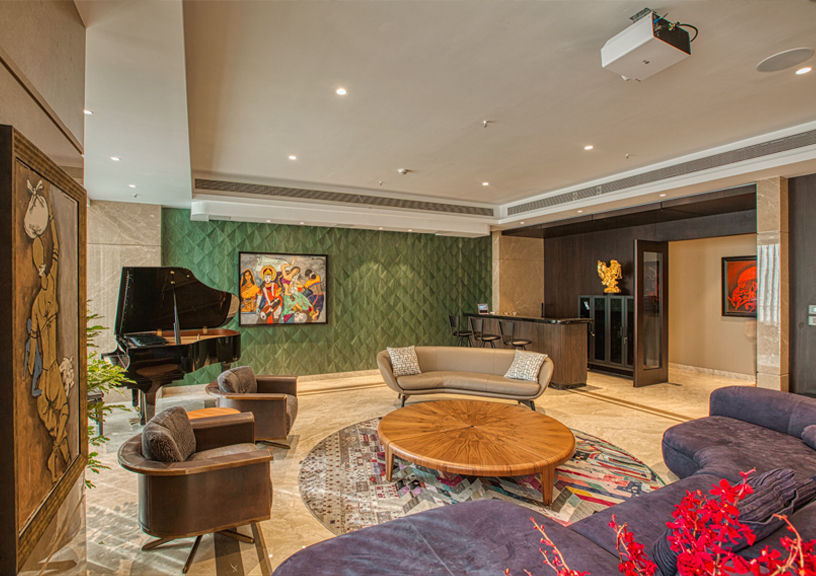 The living room is designed as an amalgamation of a myriad colours. A green veneer wallpaper offsets the blue suede sofa that sits on a very colourful Manchaha rug. These varied contrasts are tied together by a round teak centre table, while a tall Burman sculpture defines a quiet corner of the room. Antique wood panels balance the gold-studded console sitting adjacent to it in the dining, creating an opulent but elegant ambience. For a family bustling with talent, a corner of the home is dedicated to celebrating it. A wall with a vast collection of musical instruments is set up to look like a stage, forming the backdrop of the den. It has a soft blue textured wallpaper that sets the mood while aiming to balance the room's acoustics in the event of an impromptu performance.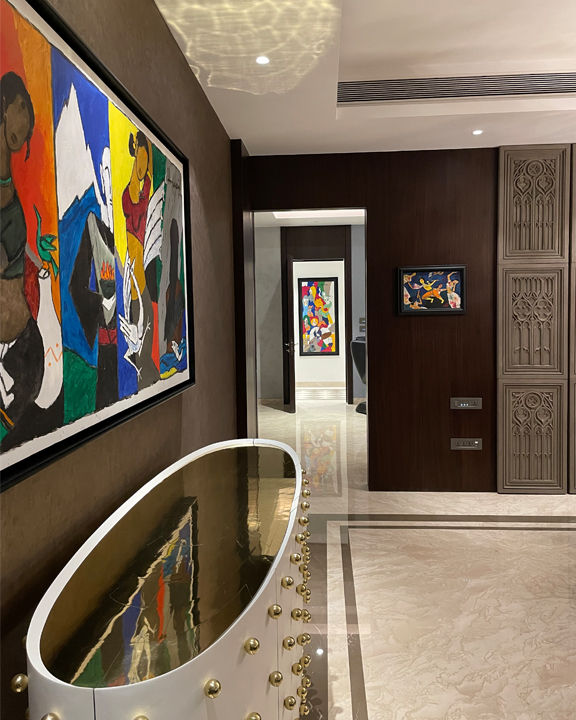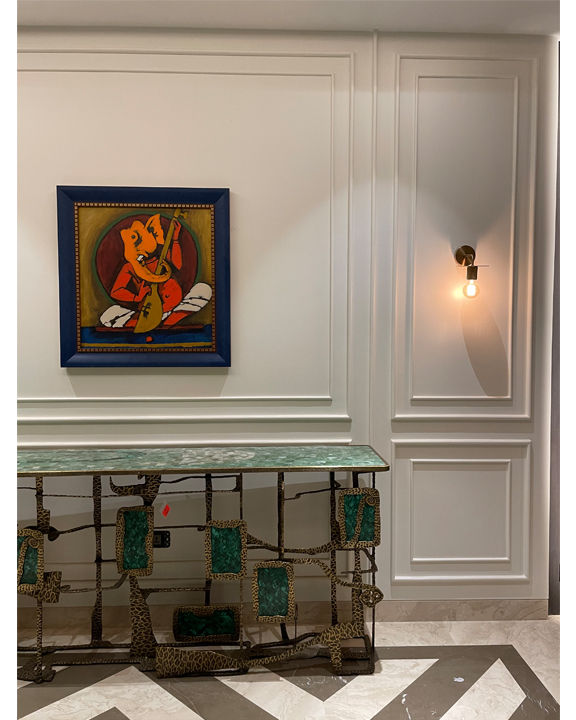 The home was skillfully executed in a challenging span of 45 days while reflecting the couple's glamorous yet elegant persona. As a result, it features an array of colours and textures that co-exist together, holding their own, yet not screaming for attention.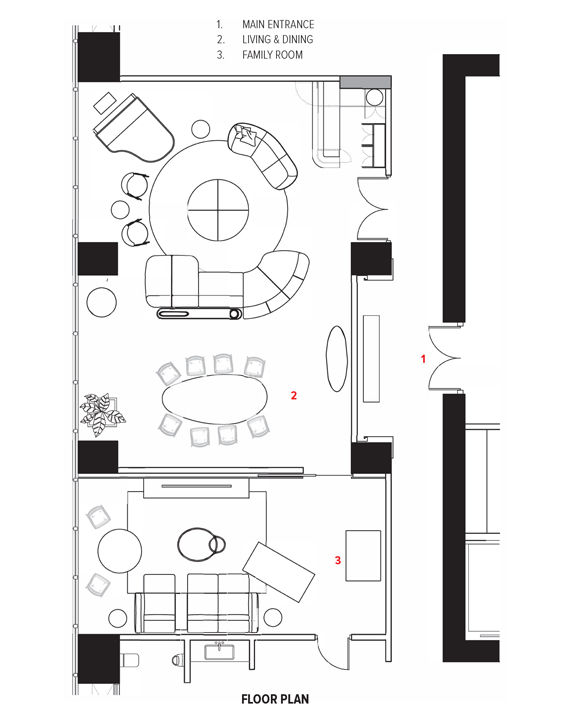 Photo credit: Danish Hurzook
Factfile
Project: Dixit Nene Home, Mumbai
Architects: Lyth Design, Mumbai
Client: Dixit Nene
Principal Architect/Designer: Apoorva Shroff
Design Team: Shivam Patel
Site Area: 5,000 sq ft
Completion: November 2021