The Qintai Art Museum designed by Shanghai-based Atelier Deshaus becomes a reinterpretation of defining an urban space on the south bank of Moon Lake. Located in Wuhan's Hanyang district, the 43080 SQM art museum has an undulated roof carved by the abstract stepped terrace following topographic profiles.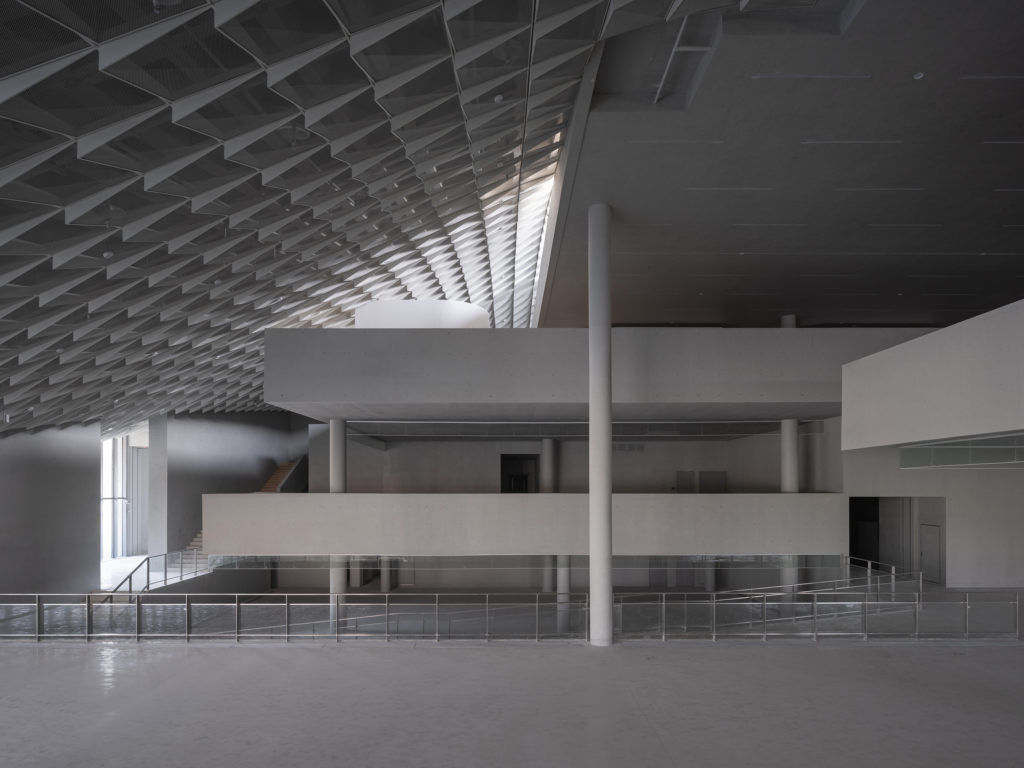 The entire architectural mass of the Qintai museum attempts to reduce it's impact on the lake's natural surface through the uneven roof structure set in the direction of the lake. Additionally, the exhibition spaces are designed to go underground
The stepped terraces uses silver metallic surfaces for the risers while white stones with low vegetation are used for the treads. These walking pathways at the rooftop, enable connections to the moon lake, exits of exhibition spaces, public education spaces, art shop, cafe and other public spaces. Therefore, these paths become a space for public interaction within the architectural surface.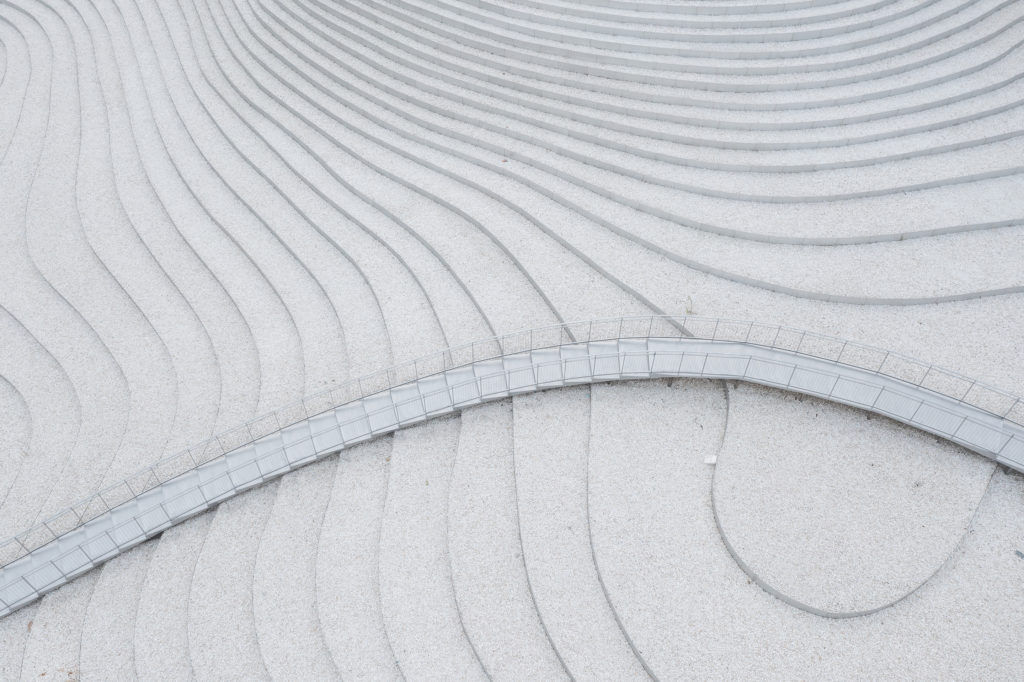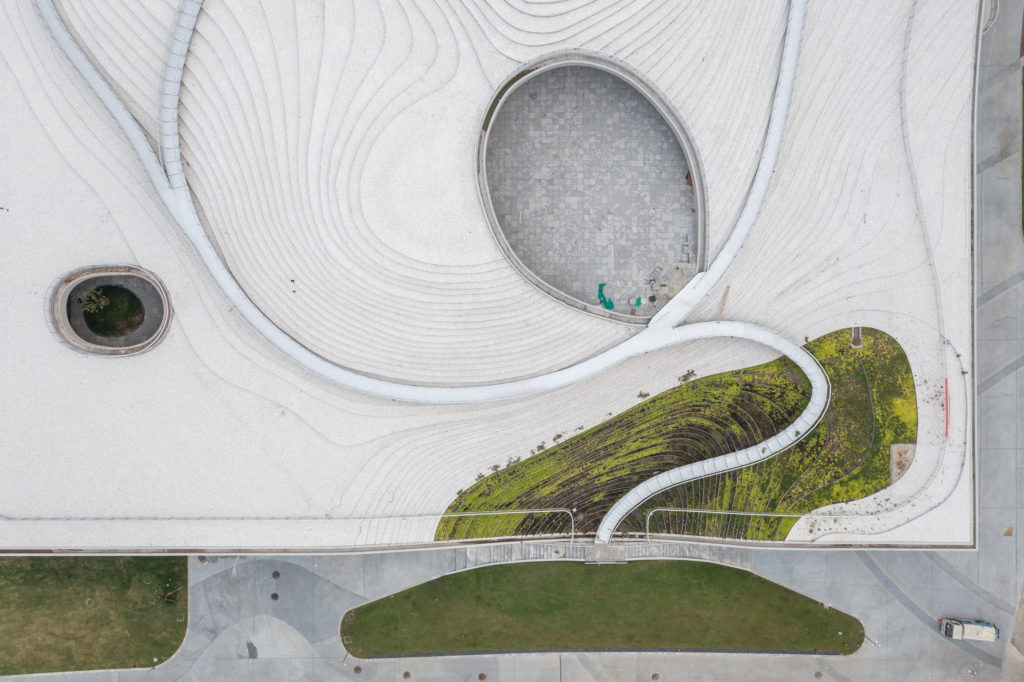 The main entrance to this underground art museum is placed on the side, forming an enclosure by a subtly inward-curved facade. It also includes programs with active public participation, like the Creative Cultural Spaces. Towards the west of the museum is an urban plaza proposed to later interact with the Wuhan Library and Drama centre.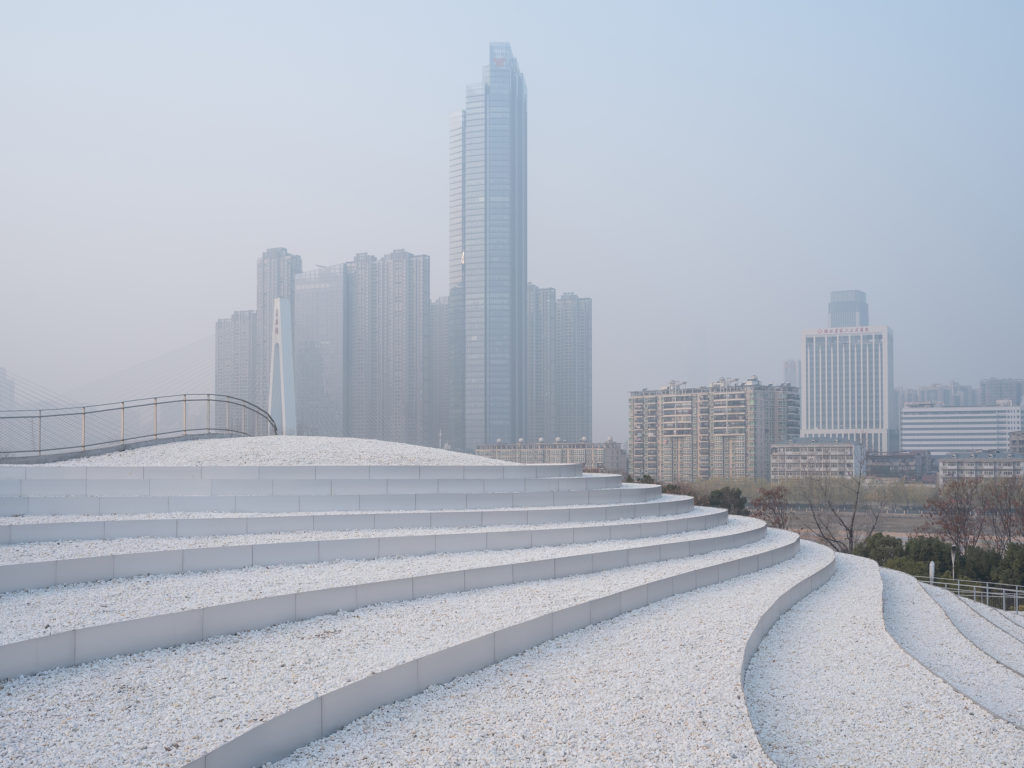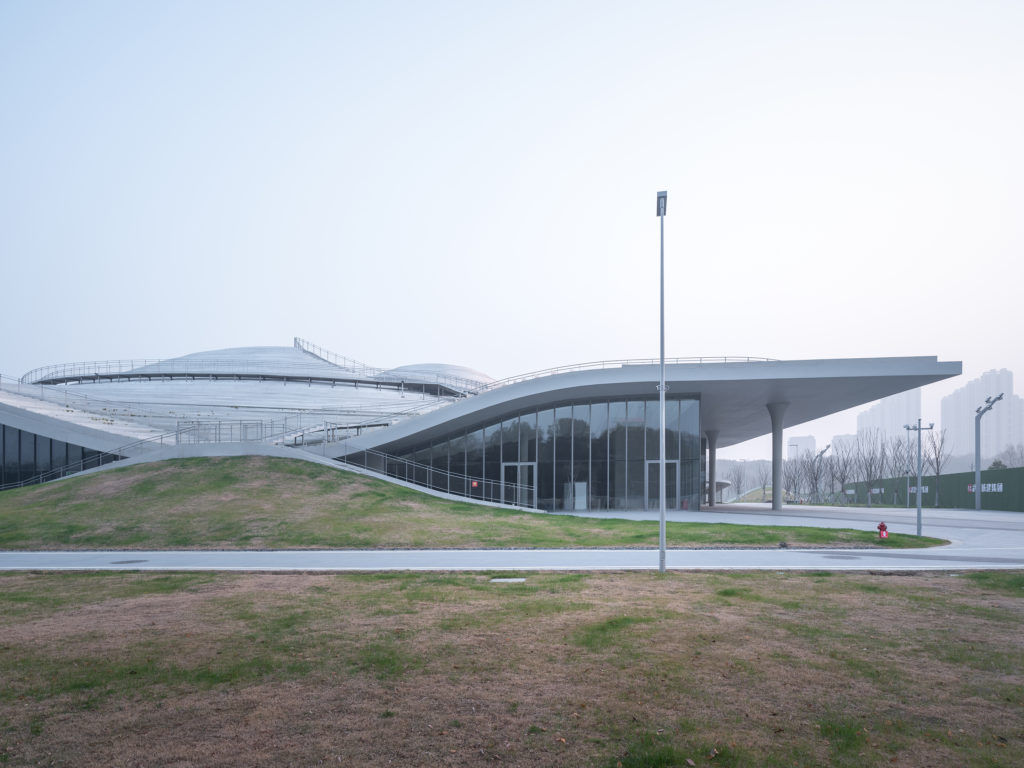 The ramped paths from the urban plaza establish a strong public connection by linking it to the cafe on the second floor as well as the rooftop terrace. These spaces are meant for the public to utilize even after the museum closes, which further then strengthens the openness of the art museum and architecture urbanity.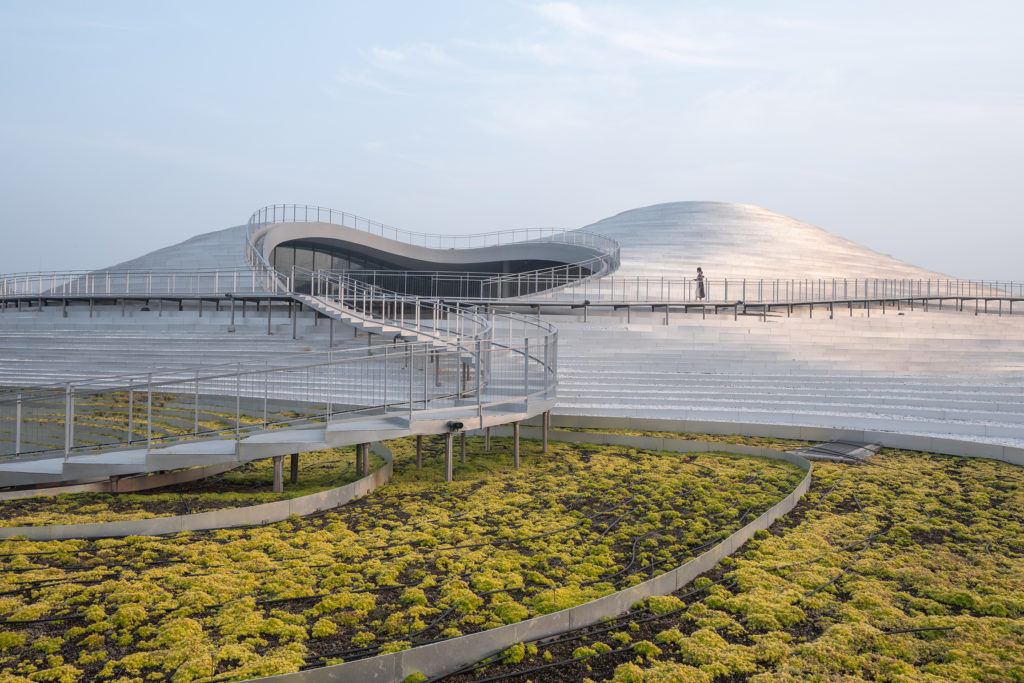 The exhibition space of the Qintai museum also makes use of floating exhibition walls, which cancels out a predefined circulation while visiting the exhibition. A versatile and unique space is formed by the undulating roofscape and main hall combined together.
The walls act as a dual purpose for exhibiting, as well as becoming the structure for the undulating roof. Great functional flexibility occurs for the various exhibition spaces for contemporary art, modern art, classical art and special exhibitions, due to its independent access and sequential linkage.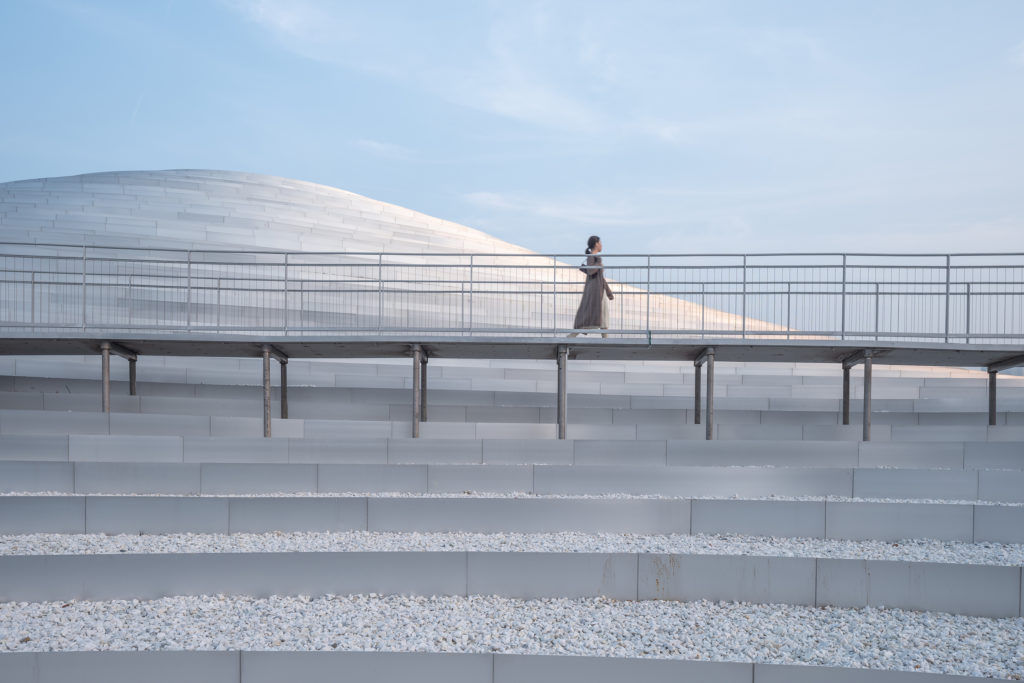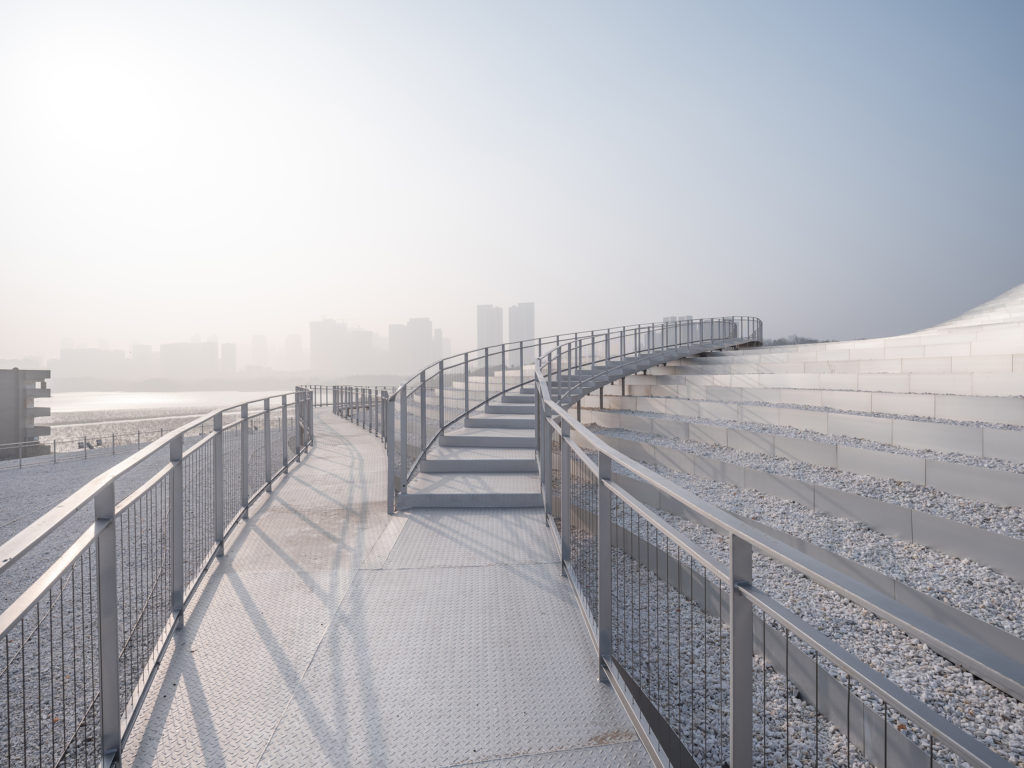 FACTFILE
Project: Qintai Art Museum
Architects: Atelier Deshaus
Year: 2022
Photography: Tian Fangfang
Text: Nikitha Sunil Vallikad | Contributor, A+D