Drawing inspiration from Roman chapel vaults, the interiors of this fine dining restaurant with one of the tallest bar displays are a play on the volume of the space.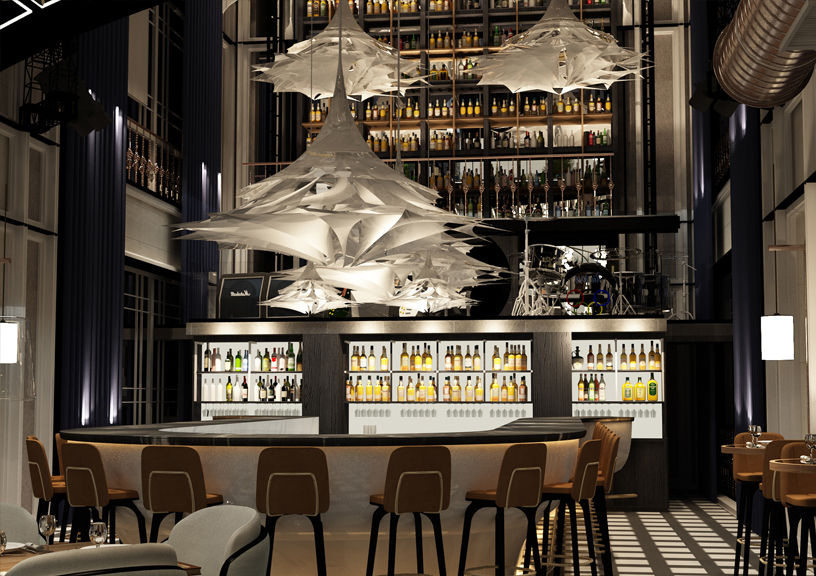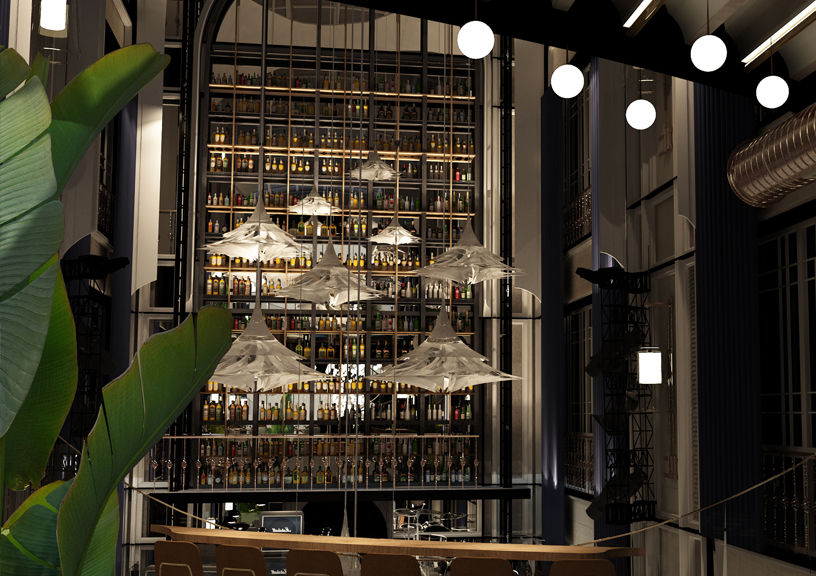 Located in an upscale neighbourhood of bustling Gurugram, Saga is a modern Indian fine dining restaurant that has gained attention as the comeback venture of Michelin-star chef Atul Kochhar. Architecturally, Saga started as a special project. In its raw state, it was a 24 ft wide and 56 ft tall open space akin to the architectural spaces of Paris and Rome. Interestingly, the proportions of the volume were very close to that of a Byzantine or Romanesque chapel. The deformed chapel vaults tie the place together and at the same time narrate the story of pushing the two buildings apart to create this volume.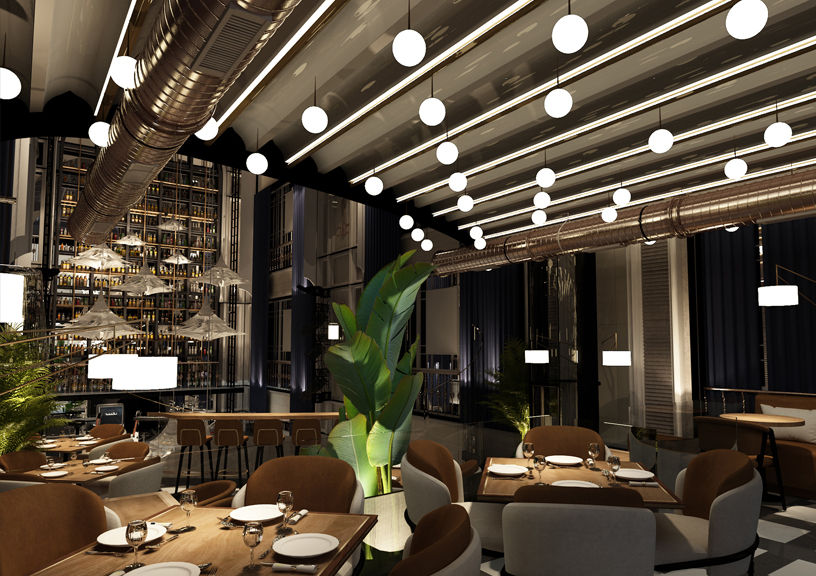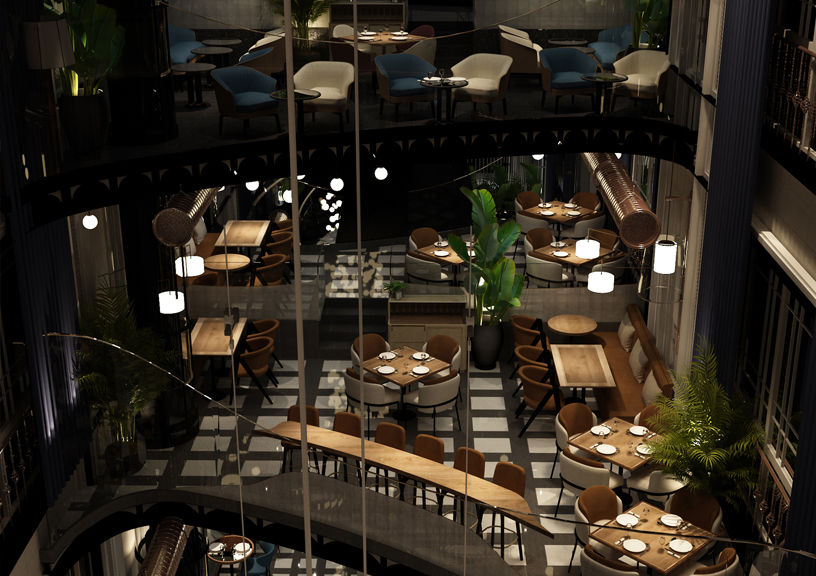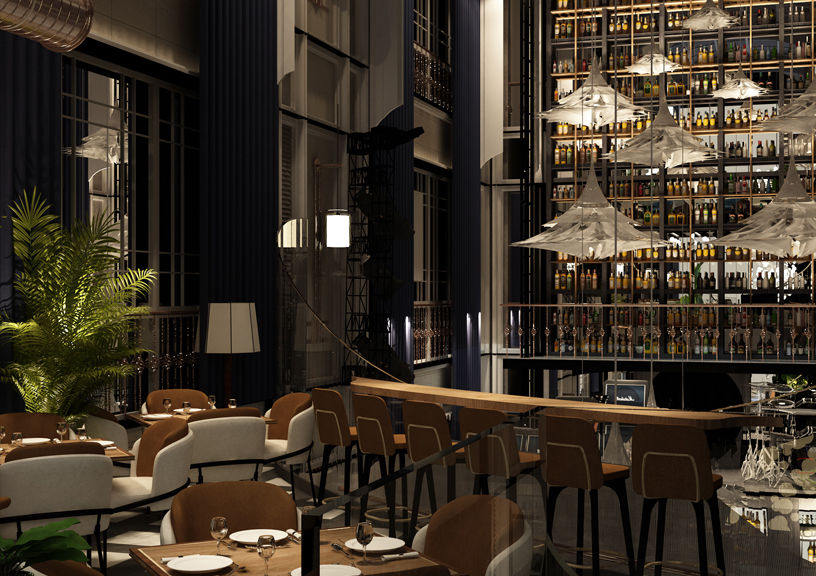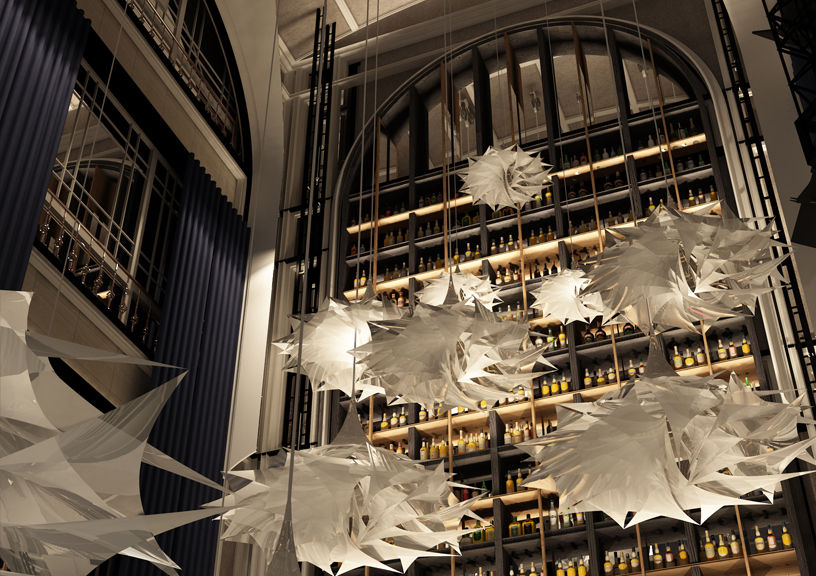 The flooring at Saga is an abstraction of the cobbled streets of Europe, done in beautiful marble running the entire length of the place. At the altar, stands the stage for performances, with the backdrop framed by one of the tallest bar displays in Asia, the true religion 'mural'. The sermon from the altar is given atop the sculptural marble bar that sits stoutly, softened with different layers of thick slabs of stone. The seating is cleverly planned so as to have views of the best bands playing at the altar, both from the ground and mezzanine levels.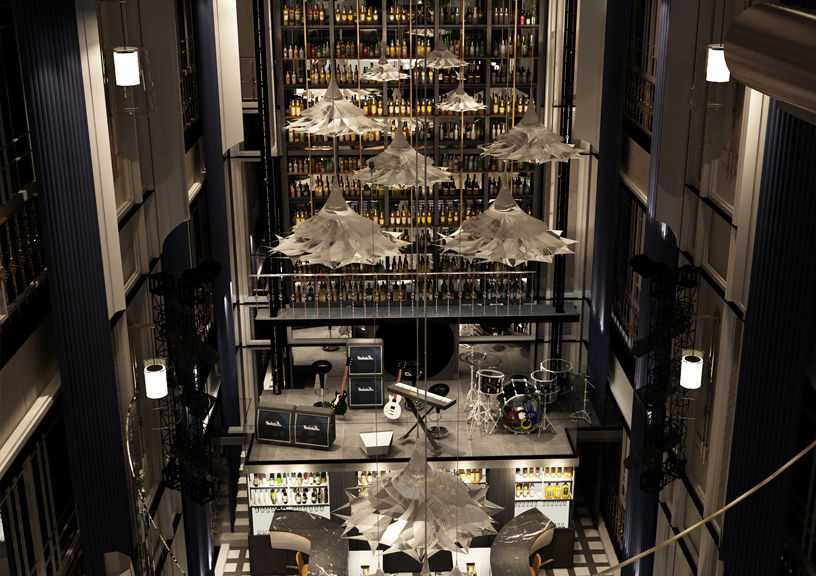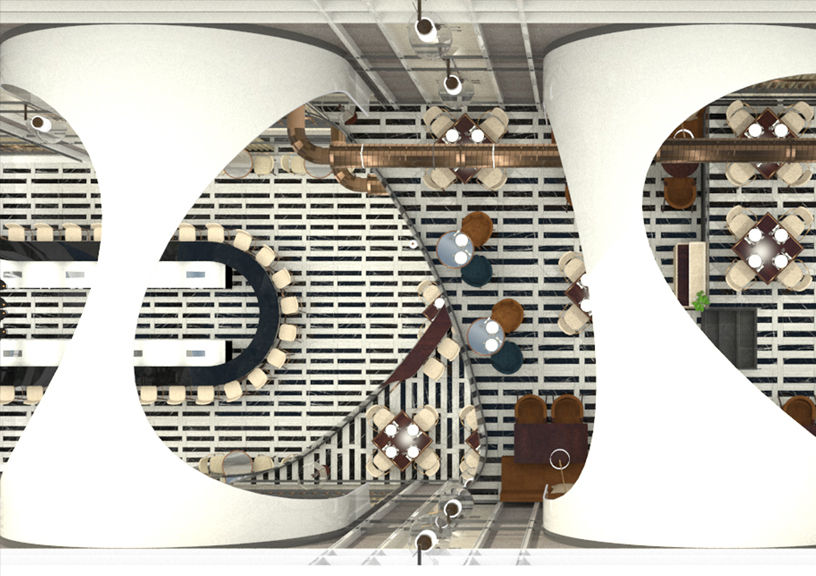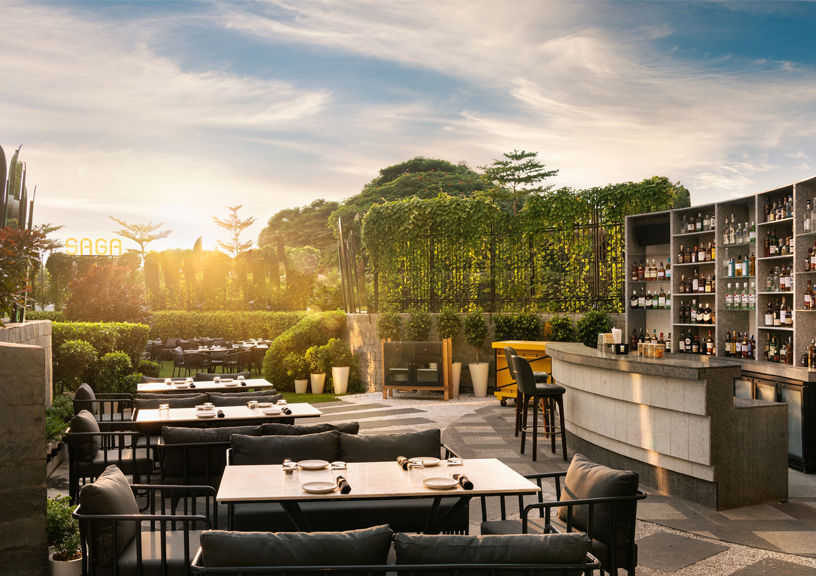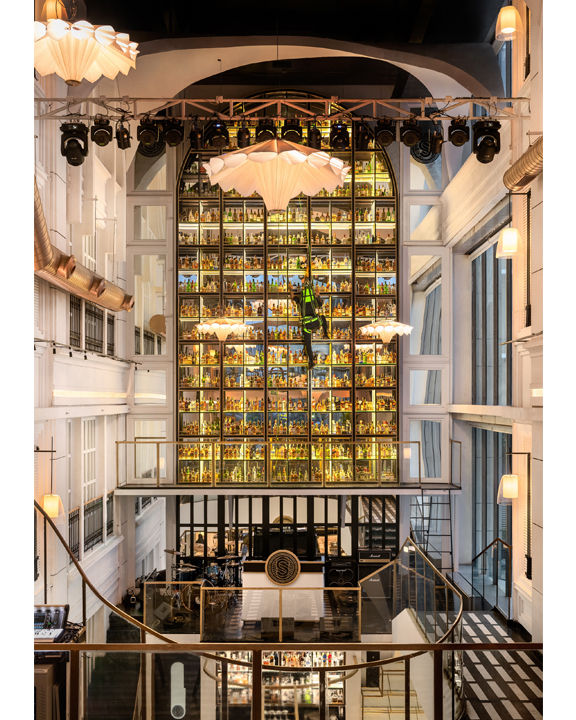 The dining experience is dotted by drama with lotus-inspired origami chandeliers opening up and blooming as they descend, while harnessed bartenders climb up the tallest barcurio to procure the elixir of your choice.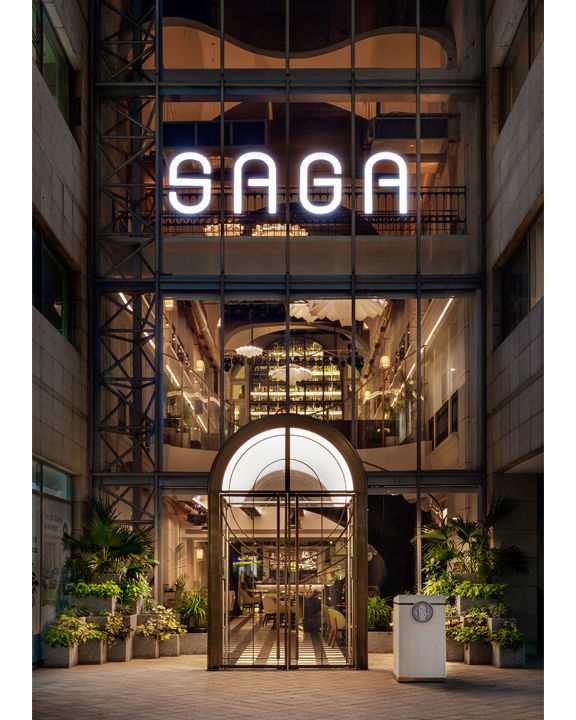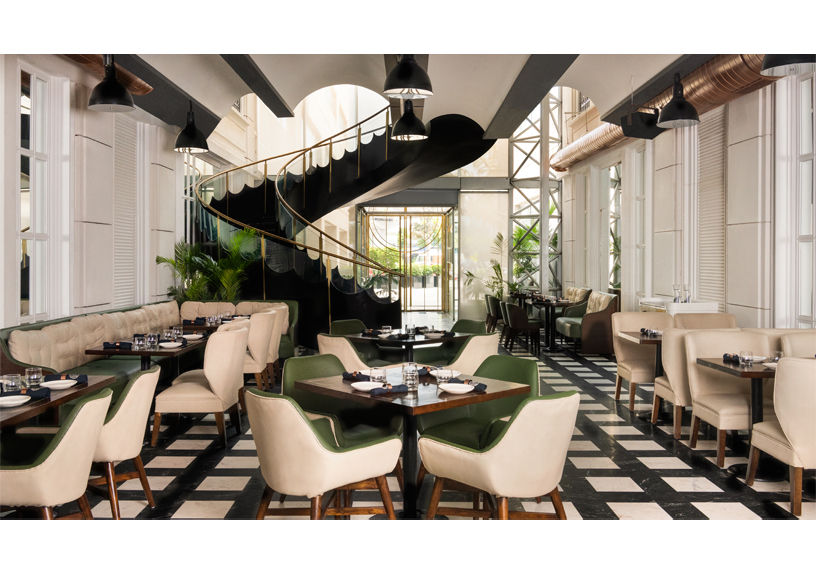 FACTFILE
Project: SAGA, Gurugram
Architects: Headlight Design, New Delhi
Client: SAGA ; Vishal Anand (Founder, Moonshine Food Ventures) and Chef Atul Kochhar
Design Team: Rohit Sharma, Siddhartha Srivastava, Ravishankar, Lochan Prajapati, Navodit, Sanjukta Dey, Abhijeet Roy, Anant Gupta
Consultants: Structural – Ritesh Anand and OSA Design India; Mechanical and HVAC – AARKEY; Electrical – Abett Consulting Engineers; Interior – Headlight Design; Landscape – Poornima
Contractors: Structural and Civil – Dnova Infra
Built-up area: 5,800 sq ft
Cost of project: INR 10 cr
Year of completion: 2021