Designed by Foster + Partners, the Ombú restoration is an innovative retrofit project in the city of Madrid. Built as an office building for the Spanish infrastructure and energy company ACCIONA, the project integrates an interesting mix of private and public land with green landscaping that extend to the Méndez Álvaro station.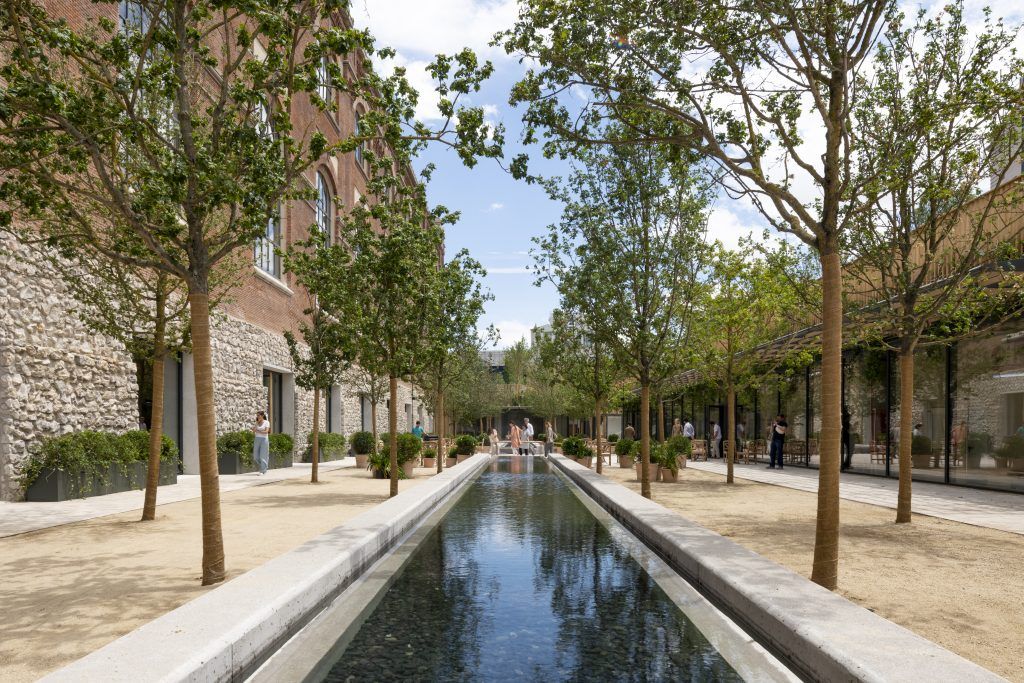 This historic building after it's revitalisation, now consist of new offices spaces that together comprise an area of about 10,000 SQM. Having a '1.0 Planet Ecological Footprint', which practically  means that the carbon emissions of Ombú will be absorbed by the current capacity of the Earth, makes it compatible with the Paris agreement to attain a +2 degree celsius target.
"Ombú brings an industrial wasteland back to a new garden in the city. Madrid s benign climate allows workspaces to be outside as well as inside, creating a flexible and desirable lifestyle. Natural materials are brought into the existing building, contributing to biophilic spaces that are good for wellbeing and productivity." adds Norman Foster, Founder and Executive Chairman, Foster + Partners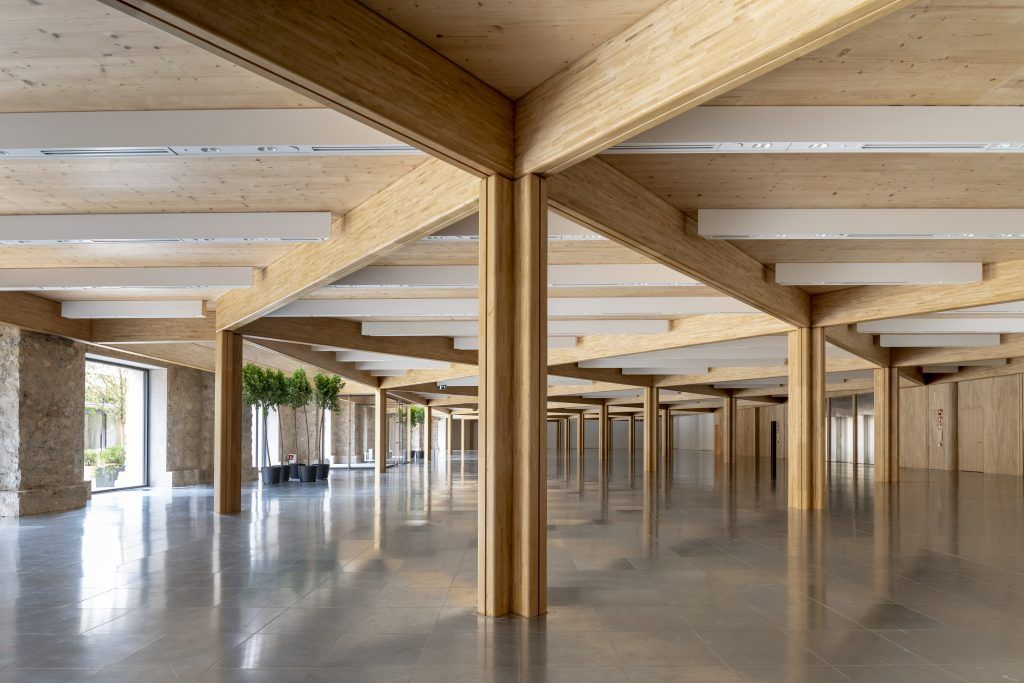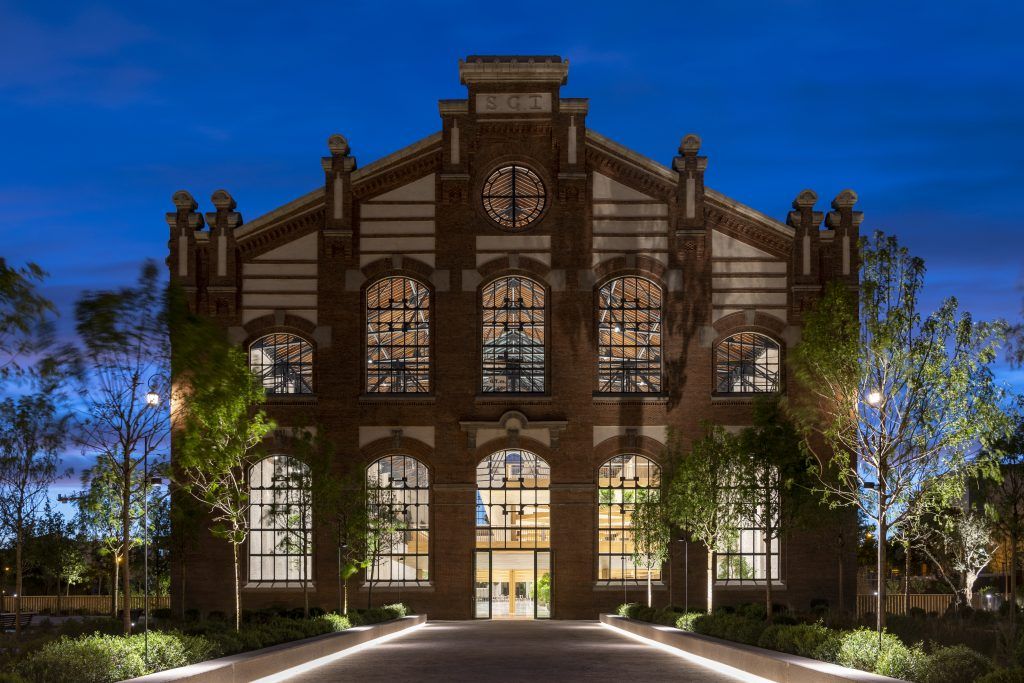 Architect Luis de Landecho, in the year 1905 originally built this building wherein it supplied energy to the surrounding areas. Later it fell into complete disuse until recovered by ACCIONA in the year 2017, ultimately saving it from demolition. The historic building envelope has been retained to conserve over 10,000 tonnes of original brick and mitigate the environmental impact.
Presently, the building meets the European Commission's standards for "Near Zero" Energy Buildings and is pre-certified to LEED Platinum standards. Additionally, it has also been retrofitted to qualify for WELL gold-level wellness standards and is registered for Net Zero Energy certification by the International Living Future Institute of the United States.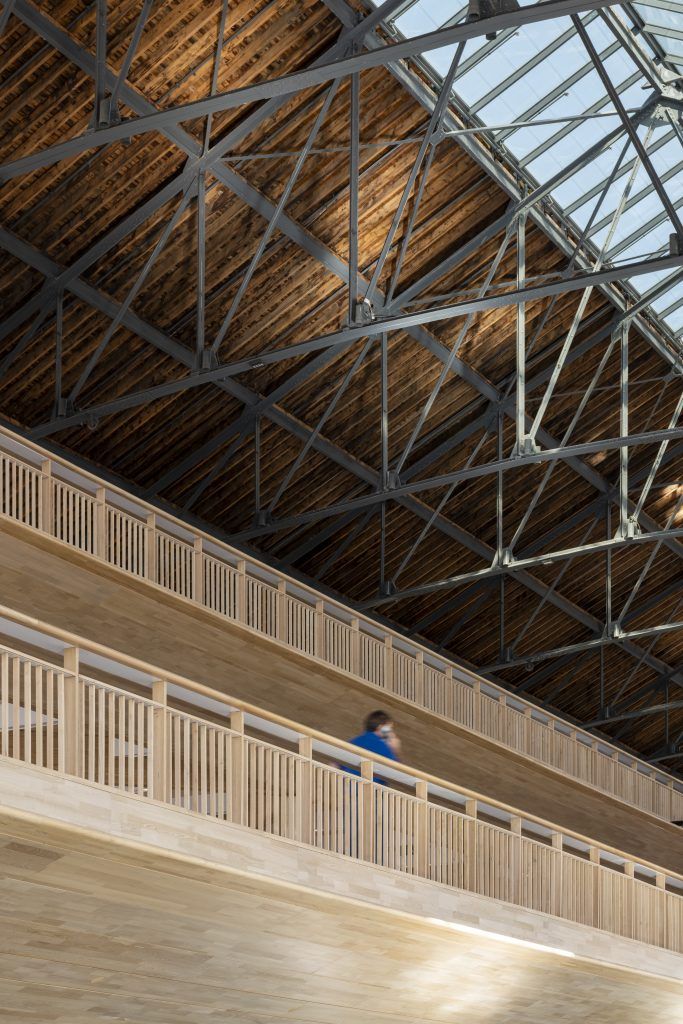 The project makes use of the existing load-bearing structure that supports the pitched steel trusses. And an increased flexibility is now possible inside the building as the new lightweight structure, containing locally sourced timber integrates lighting, ventilation and other services.
The timber structure will save more than 1,600 tonnes of CO2 and is recyclable and demountable. "The design reduces embodied carbon by 25 percent when compared to a new build over the whole life of the project, while making allowances for future refurbishment. The operational energy is calculated to be 35 percent below normal expectations." describes Chris Trott, Head of Sustainability at COP26.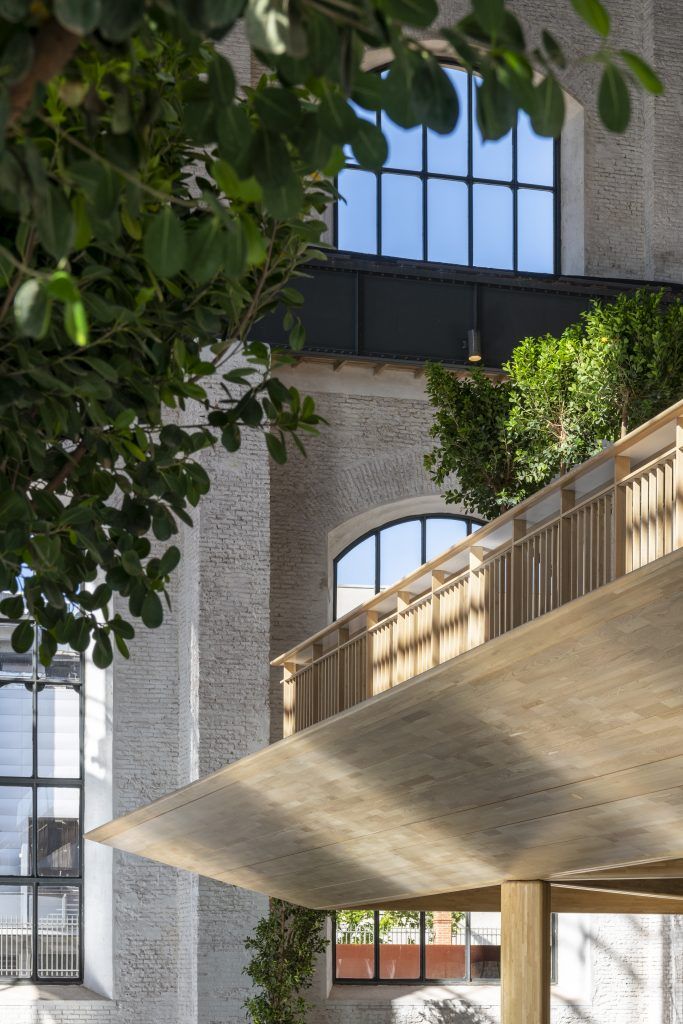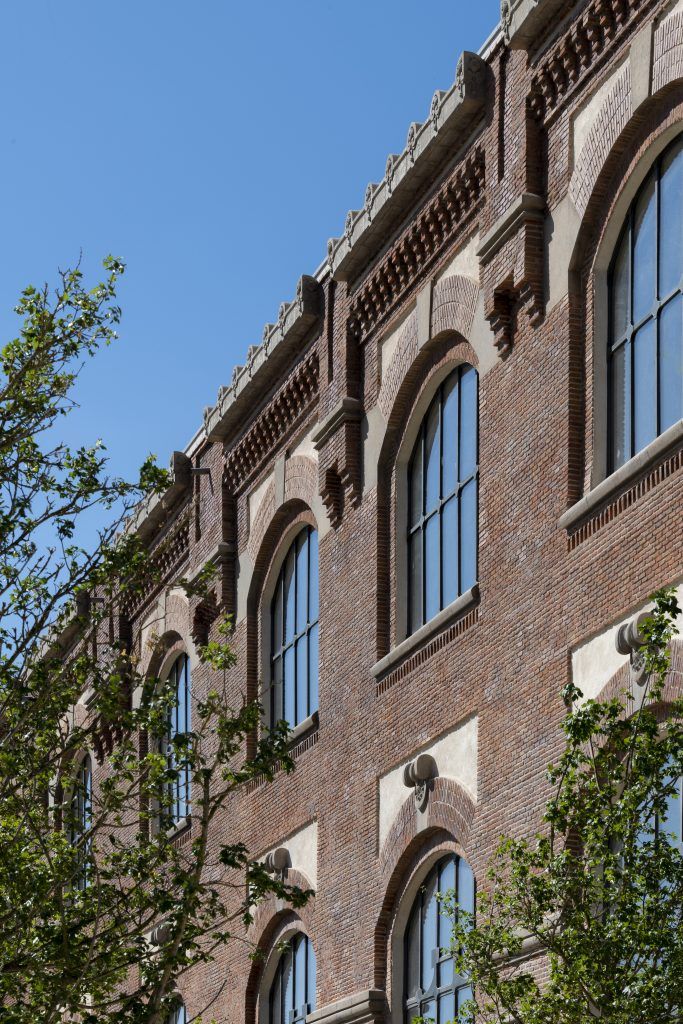 The temperate climate in Madrid, encourage one to comfortably work outdoors and therefore a new courtyard connects to a mega 12,400 SQM park ;lined with 350 tress, containing dedicated spaces for work, meetings and discussions sheltered by canopies. To reduce water consumption, local species of trees and plants have been selected. Further, the new green, public space connects the building with the surrounding community and generates a positive social impact.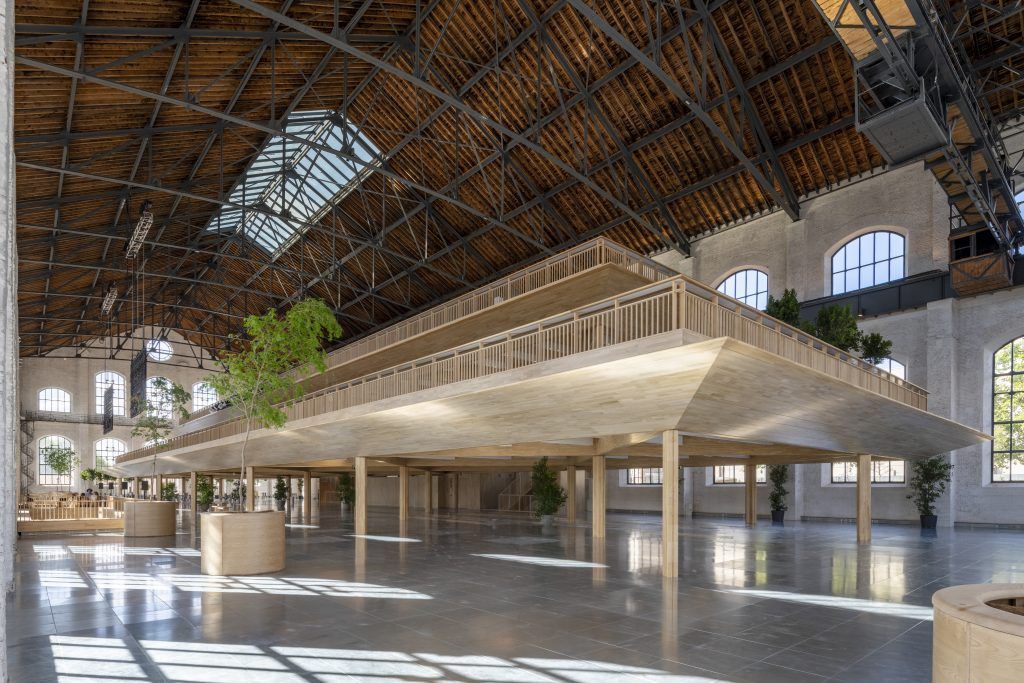 Located in the lively Arganzuela district, Ombú also benefits from direct access to rail and bus networks, encouraging employees to travel by public transport. ACCIONA's vision for the future aligns with the practice's commitment to developing bespoke design solutions that are optimised for their operations and the planet.
FACTFILE
Project: Ombú
Architects: Foster + Partners
Location: Madrid, Spain
Site Area: 15,266 SQM
Gross Area: 19,500 SQM
Text: Nikitha Sunil Vallikad | Contributor, A+D