Navi Mumbai gets its first of its kind community space to communicate, congregate, co-work, converse with Communion
Designed by Shweta Kaushik of SKID, Communion is a serene oasis in Navi Mumbai is the newest gem that redefines the cafe experience, seamlessly merging minimalist elegance with natural beauty to create an extraordinary environment. It's interior is a testament to the "less is more" philosophy. Natural materials like sandstone and wood blend harmoniously with abundant greenery. Earthy tones of terracotta, green, grey, and white dominate, creating a serene atmosphere. Brass accents add sophistication to lighting and trimmings, combining raw natural beauty with refined elements, exuding tranquility and elegance.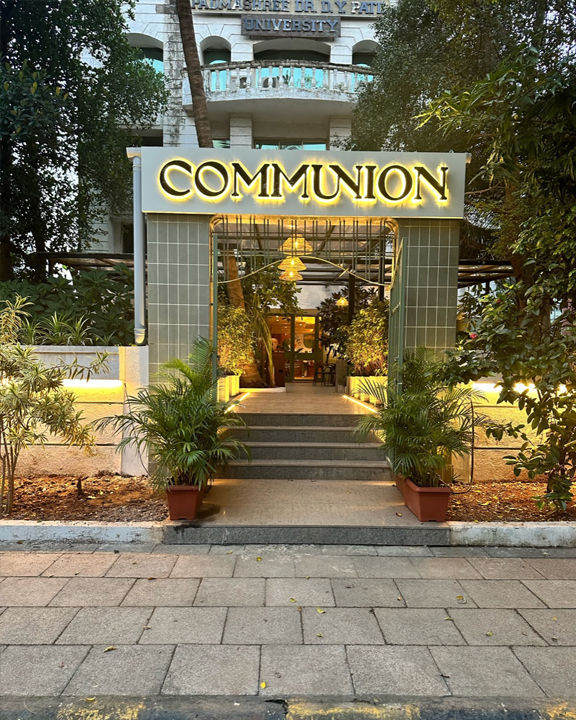 Alfresco Haven: 
Step into Communion's lush alfresco area, a green oasis with a polycarbonate and metal covering, providing an immersive natural experience while sheltering from the elements. Dine surrounded by plants and natural light.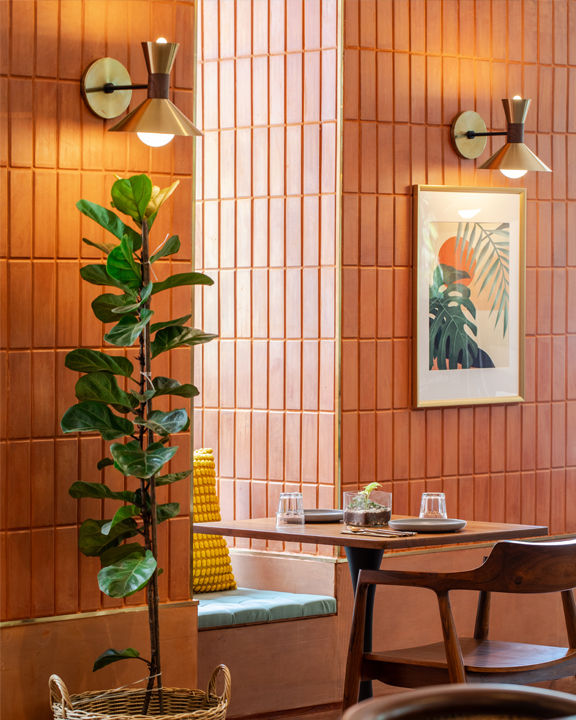 Community Focus: 
Communion isn't just a cafe; it's a hub for togetherness and unity. Engage in community-driven activities, from board games to live sports on a big screen, fostering social interaction. Communion invites you to savor nature, connect with others, and enjoy exceptional cuisine. Whether you seek a peaceful workspace, a cozy corner to relax, or a vibrant place to socialize, Communion has it all.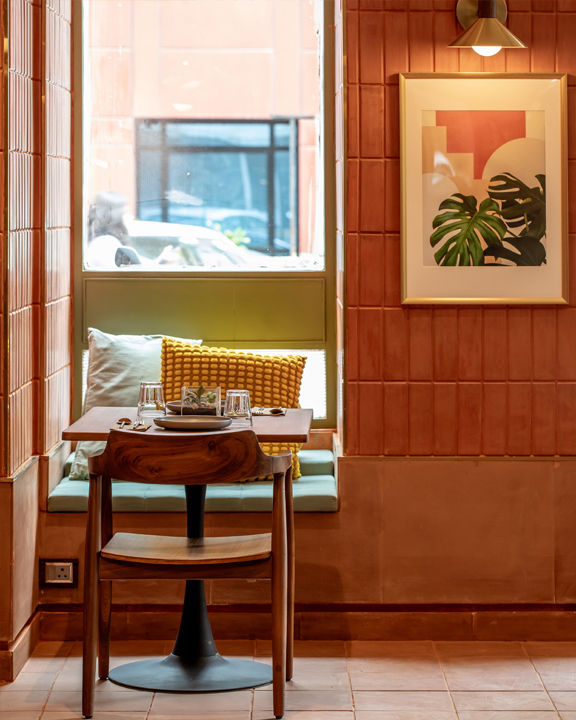 Launched by ACME Hospitality, Communion is the space that Navi Mumbai needed – a casual café for a cup of coffee and dessert that can  transcend into lunch and dinner with equal ease. With a light, bright, airy, colorful space with an extensive outdoor area, guests are welcomed with landscaping elements that exude the best of nature and instill an instant sense of peace.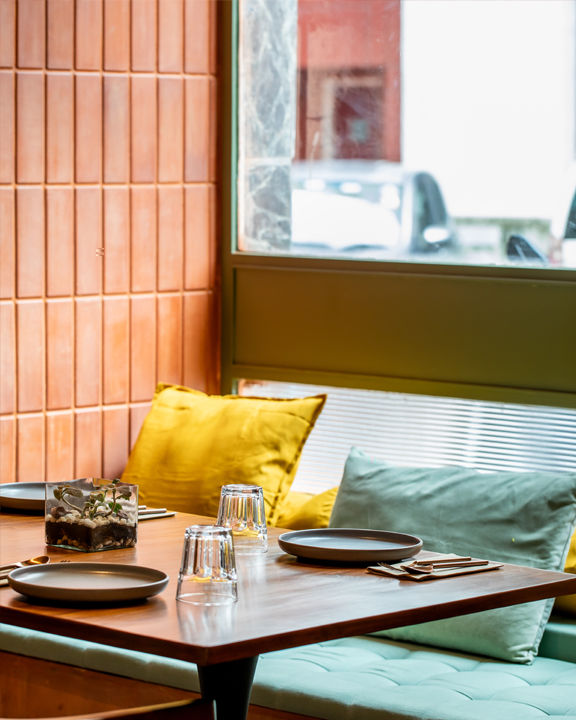 "With Communion, we wanted to create something that Navi Mumbai has not seen before – a community space serving the best of F&B in a charming atmosphere. . Communion is created keeping the new-age diner in mind – it is a space which is all about community and bringing people together from all walks of life. With a line-up of events including musical evenings, open mics, creative writing camps and more – this place will welcome one and all." said, Sameer Uttamsingh – Founder and Creative Director – Acme Hospitality Management & Consulting.  
With celebrity chef Karishma Sakhrani heading the F&B curation, the menu is created  keeping in mind diverse taste palettes  along with sharing plates  that offer something for all. From local favorities such as mini gun powder idlies, zingy chicken popcorn, chili cheese samosas and magic masala fries to loaded nachos, hummus with zataar chips or even a pav bhajji fondue to Karishma's special Avacodo toast, Mushroom Whipped Feta, Croissant Sandwiches, and more;the versatile menu has a myriad of options to satiate every craving!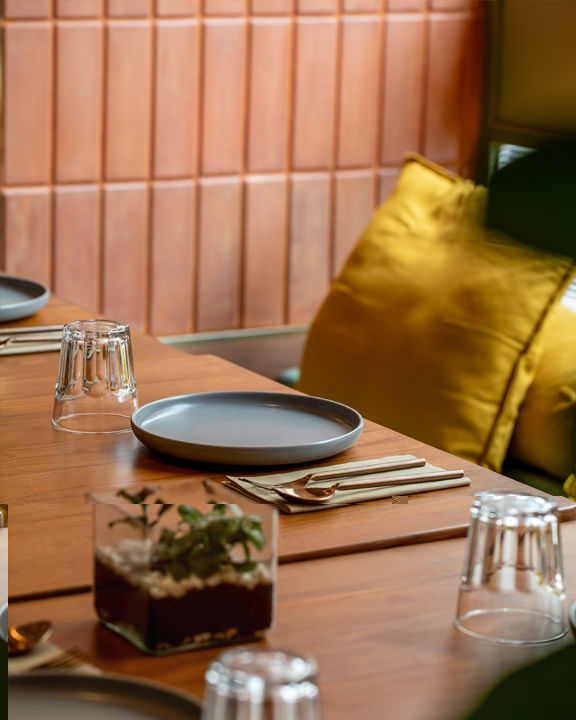 Talking about the menu, Kairshma Sakhrani, said, "The menu was created keeping the community ethos in mind. Inspired by global ingredients and keeping in mind local palettes, the menu brings together the best of comfort in a plate. With an emphasis on comfort and familiarity, the menu will offer something for all. We are excited to go beyond the ordinary and deliver a beverage culture that Navi Mumbai hasn't seen yet – From freakshakes to well roasted coffees, from smoothies to boba teas, Communion is all set to become the next-favorite hangout spot in the area".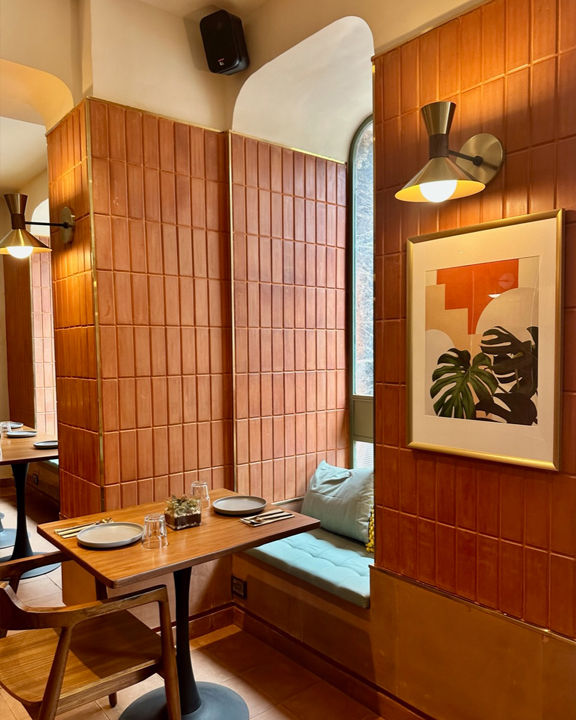 Communion's interior is a testament to the power of minimalist elegance  embracing the concept of "less is more." The design team has meticulously combined natural materials such as sandstone and wood with a profusion of verdant greenery. Earthy tones of terracotta tiles, green, grey, and white dominate the decor, creating a serene and inviting atmosphere.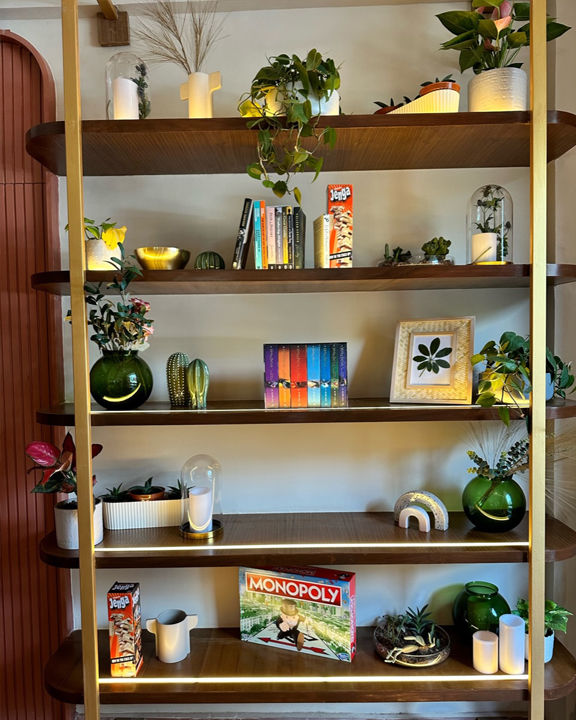 Located in the heart of Navi Mumbai, Communion's doors are now open! 
Address – D Y Patil Deemed to be University – Navi Mumbai, School of Biotechnology and Bioinformatics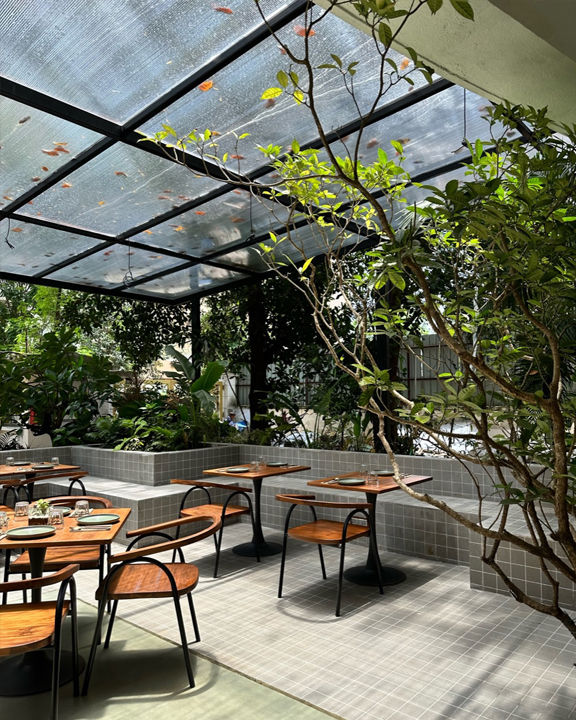 About ACME Hospitality  
Acme Hospitality was established in 2008 to cater to the needs a new breed of restaurants as well as existing establishments. With the wealth of experience in setting up, operating and auditing various F&B verticals, Acme Hospitality set out to provide the much-needed assistance to the F&B Industry From taking small ideas into large scalable brands, to setting up complete SOP solutions and auditing for existing brands to providing operational & marketing support to well established brands, Acme hospitality has the experience to cover all aspects of the F&B business.
FACT FILE:  
Name of the project: Communion
Design Firm: SKID
Designer: Shweta Kaushik
Location of the project: Navi Mumbai, Belapur
Area (Sq.ft): 2750 Sq.ft 
Photo courtesy: Kashvi Gidwani