Elevating the dining experience on the 3rd floor of GK, N Block, New Delhi, Loca designed by The Melange Studio emerges as a 1,500 sq ft jewel, gracefully overlooking the vibrant market square. With seating for 36 discerning guests, it embodies the essence of sophistication and adaptability.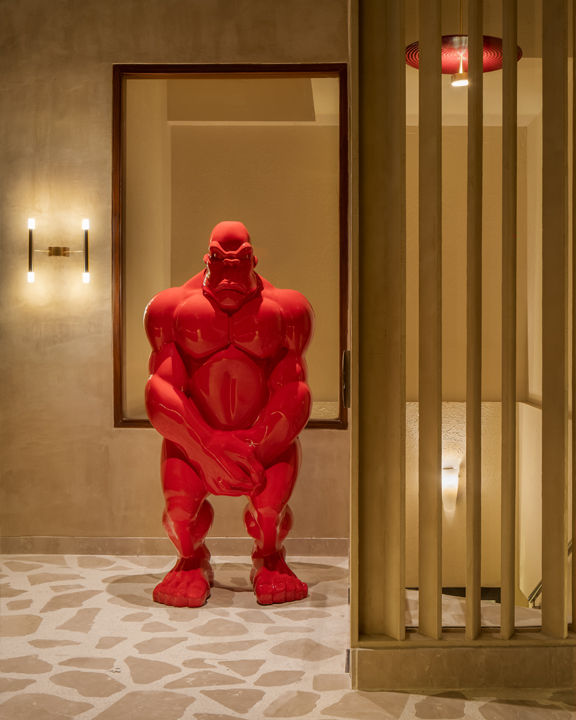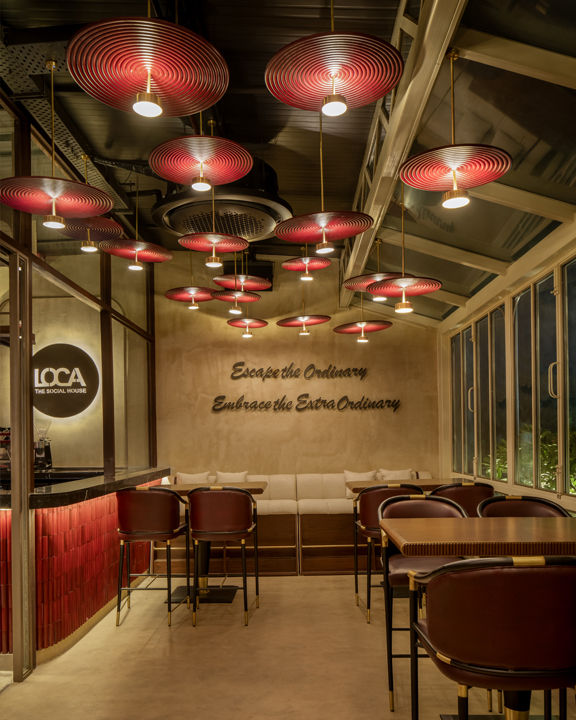 The client's vision, grounded in the simplicity of design, inspired Loca's transformation from a daytime brunch oasis to a magnetic night party destination. It's an architectural chameleon, effortlessly shifting moods through skillful lighting and furniture arrangements.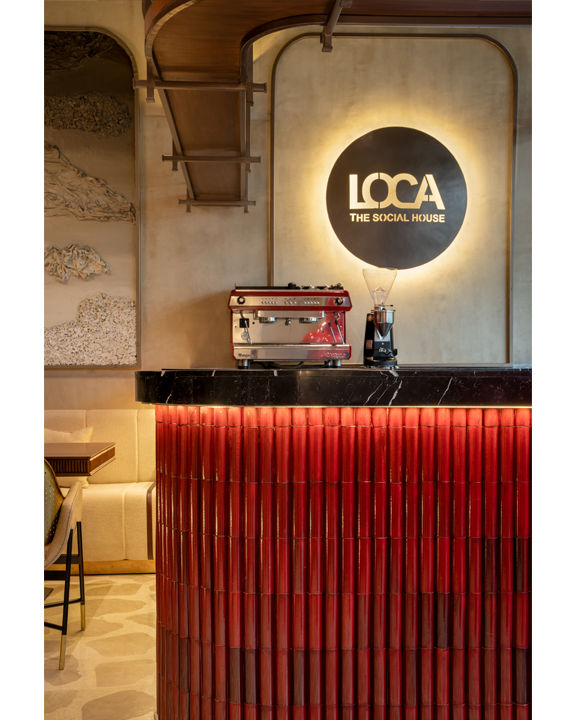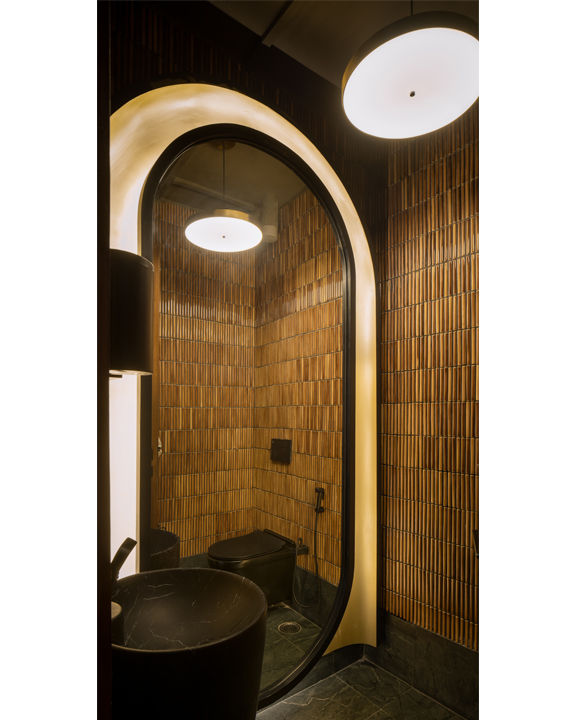 In the interior, where elegance meets practicality, the walls don lime plaster, creating a warm, tactile environment. The floors of the balcony area are adorned with micro-concrete, marrying aesthetics with durability. The indoor space features the captivating "Crazy Marble Floor," an homage to timeless design reminiscent of Italian palazzos.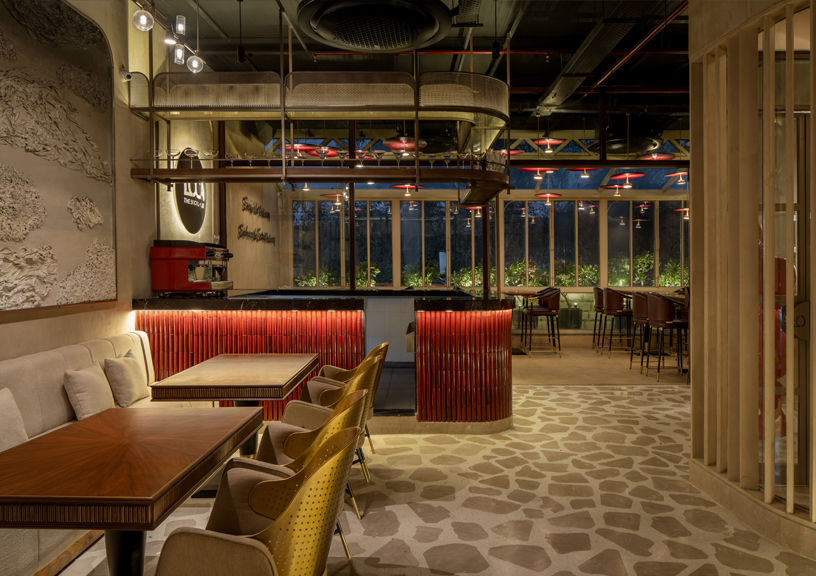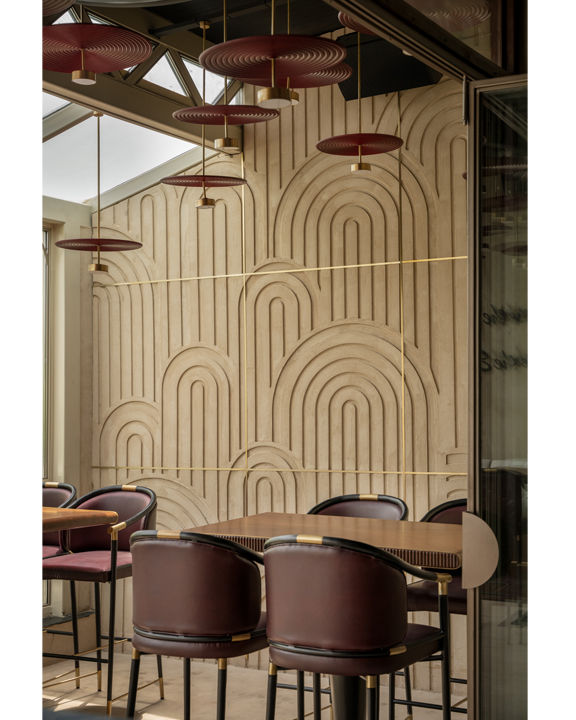 Stepping inside, guests are greeted by a striking red bar, adorned with red handmade fluted tiles, and iconic brand signage—a vivid introduction that sets the stage for choice and diversity in seating. Kit-Kat handmade tiles in the washroom exude character and craftsmanship.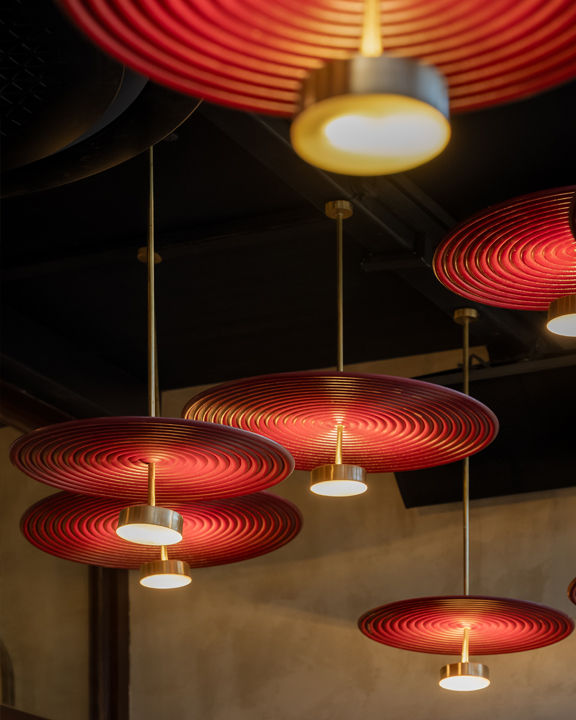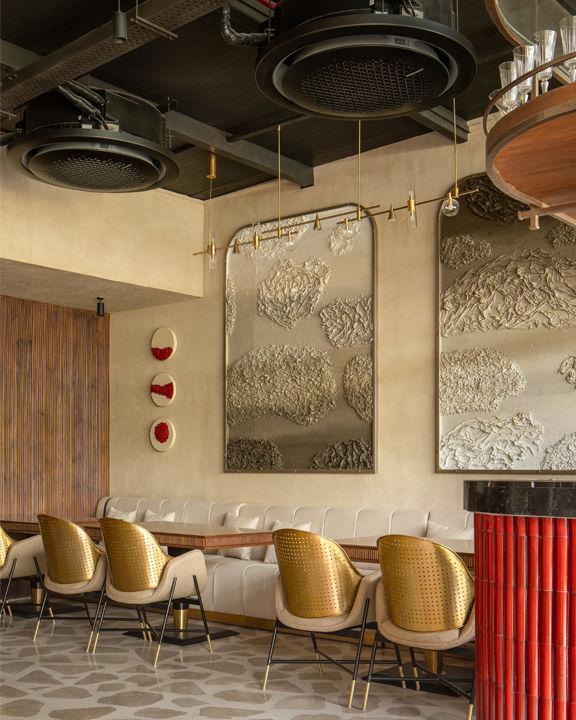 Strategically positioned, the bar offers a unique vantage point for guests to embrace the indoor seating area or opt for the outdoor balcony high table seating zone. Our design also adeptly tackles a challenge—a central, less-than-ideal lift and staircase entry point—by artfully dividing the space into two distinct yet harmonious zones.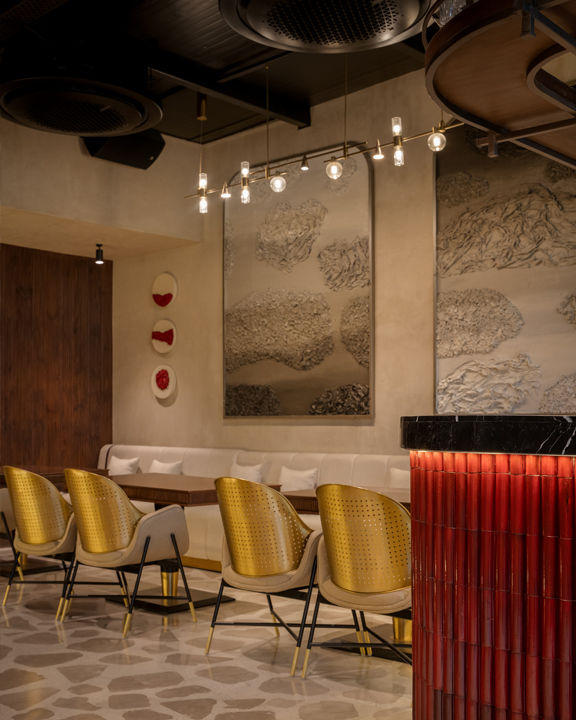 Notably, the balcony section boasts a mesmerizing ambiance, featuring clusters of HDHMR pendant lights with a distinctive ripple effect. These pendant lights add a touch of artistry and a dynamic dimension to the outdoor dining experience.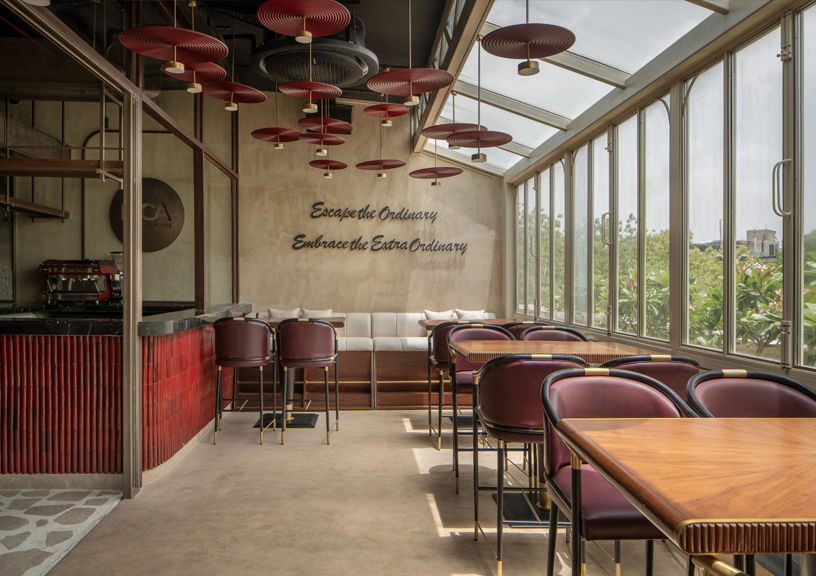 The kitchen wall on the side of the seating area showcases fluted wooden veneer, creating a striking visual contrast with the neutral tones of the restaurant. Loca's unique character extends to the front of the DJ unit, featuring red handmade fluted tiles that pay homage to the Italian aesthetic.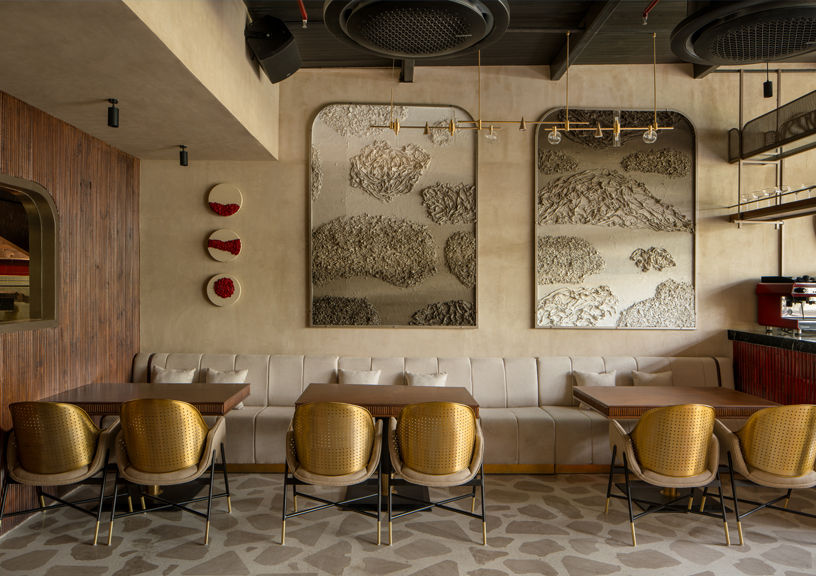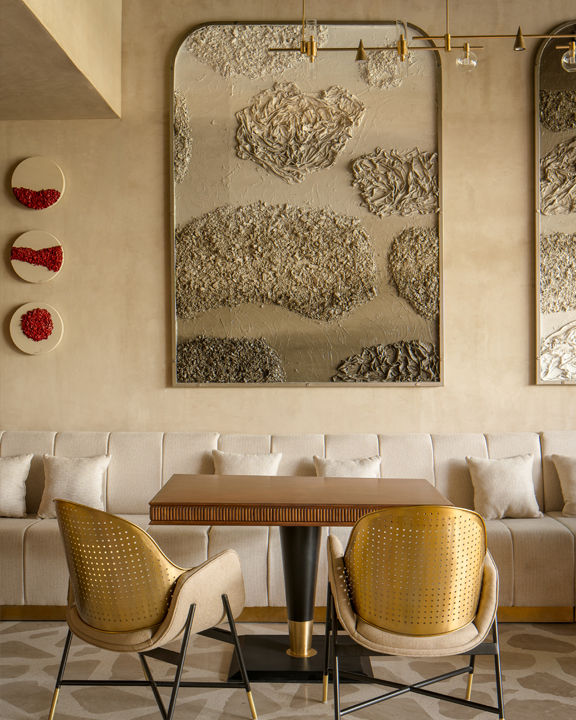 Loca embodies not only the simplicity of design but also the richness of Italian and Mediterranean cuisine. It's a tasteful fusion, harmoniously coexisting within a timeless and vibrant architectural canvas, introducing a touch of Old Italian charm to the heart of New Delhi.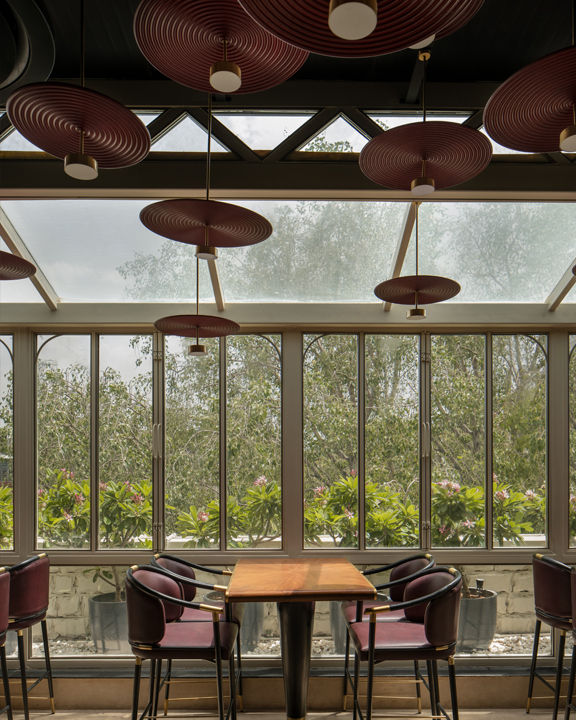 FACT FILE
Project Name: Loca 
Typography: Hospitality, F&B
Location: GK, N Block, New Delhi
Built-Up Area: 1500 sq.ft.
Interior Design Firm: The Melange Studio  
Team Members: Pranvi Jain & Dhruv DV, Principal Architects
Photography Credit: Ekansh Goel