A new methodology of construction is employed in this project which is energy efficient, climatologically appropriate, culturally and contextually relevant, and uses reused and economical and eco-friendly materials.
Climate change and affordable housing are inseparably linked and also in close parity with the social, economic and ecological well-being of the nation. The current practices of 'Green certified housing' are an unaffordable model for the masses. The project performs as an innovative technological solution that can be adopted across all regions including flood plains, hot arid and hot humid zones, cold zones and earthquake zones. The prototype is also a scalable model which can be applied for both low-income housing and bungalow type of premium housing. The highlight of the sustainable affordable prototype is that it consumes only 50% lesser resources than a conventional house typology of similar scale and can be easily built with the support of a small labour force on site. A new methodology of construction is employed in this house which is energy efficient, climatologically appropriate, culturally and contextually relevant, and uses reused and economical and eco-friendly materials. The new typology attempts to change both outcomes and processes involved in the conventional house building methods and holistically addresses
the sustainability and affordability of single-family housing units.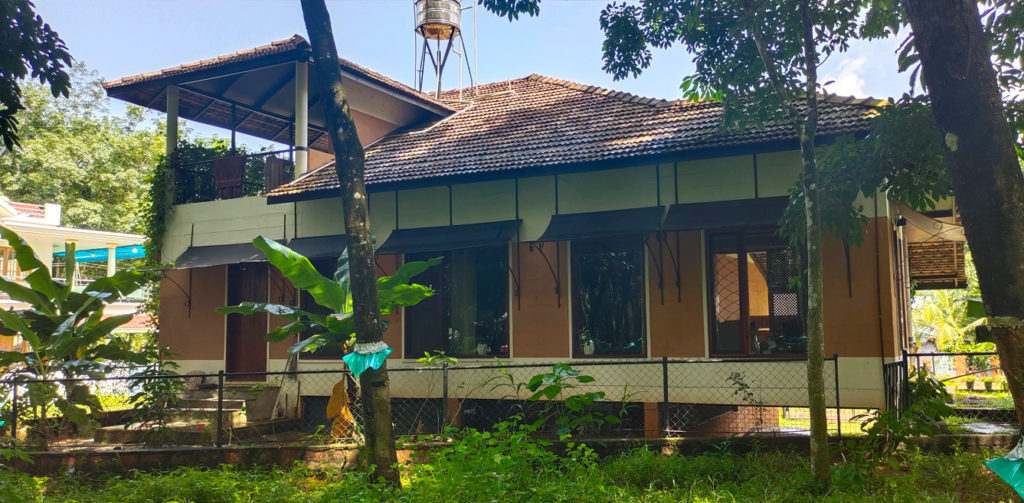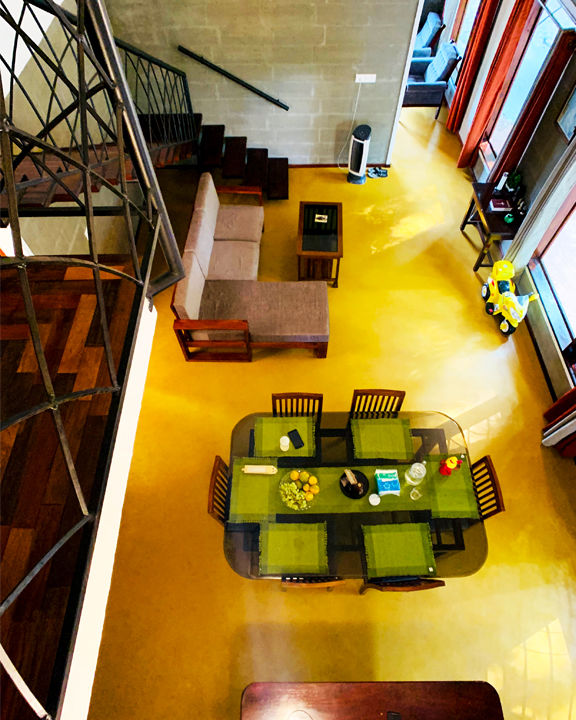 The innovative technological solutions introduced in the new typology
Resource-friendly Foundation Systems and Utilitarian Stilt Floor: By implementing a new method of foundation system, the entire footprint of the building is raised on stilt columns and made accessible, and is put to use for cattle shed, poultry, fishpond and dog kennel. The cooler earth in the semi-accessible footprint will serve as a cold air reservoir to assist convective passive cooling for the built form.
Rib and Skin Shell Slab System: An innovative skin shell slab system that requires only 4cm concrete bed saves the resource by 60% in the construction of the floor slab. The new shell slab system is lightweight and saves considerable load on the foundation and is sufficient to manage the conventional loading on a residential structure. The shell slab infill is made with non-degradable solid waste such as plastic, glass, etc. Resource-saving of construction materials and re-use of waste materials are emphasized in the process.
The merits of the rib and skin shell systems are:
No formwork is required.
The thickness of concrete can be considerably reduced to only 1.5inch saving cement/sand
and aggregate.
The use of GI metal mesh instead of steel reinforcement bars reduces weight as well as cost and conserves resources and energy.
Cement, sand and water usage can be reduced by up to 60%.
A single mason and two helpers can cast 1000sq ft in two days reducing labour costs.
The technology can be easily trained by local artisans.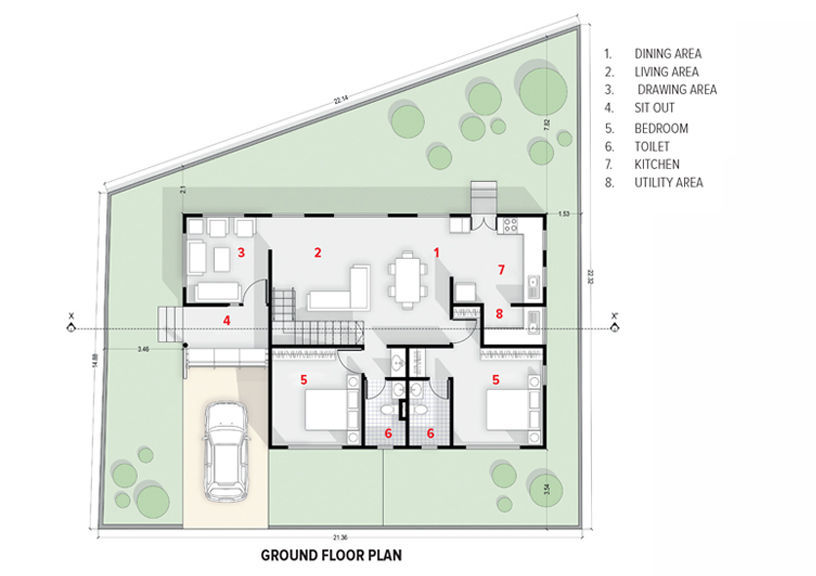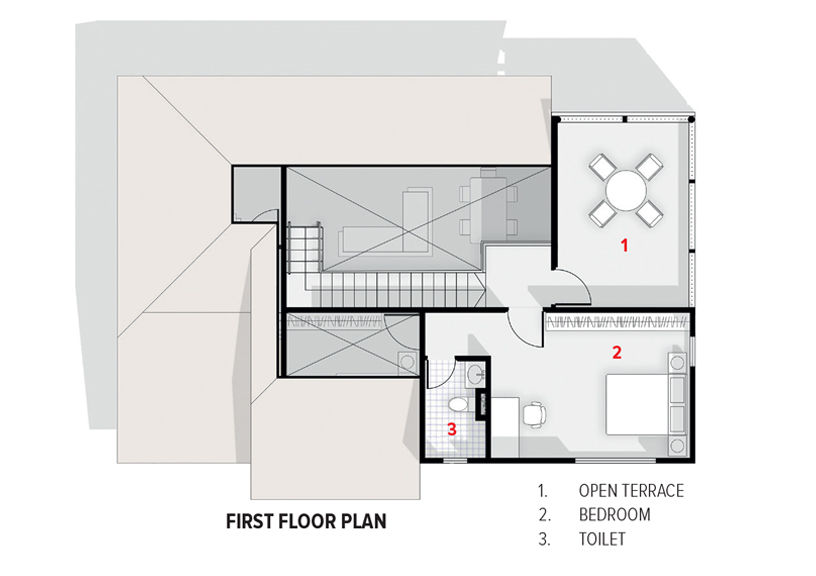 Lightweight Masonry System: The walls are built of lightweight aerated concrete blocks made up of fly ash, a by-product of industry. AAC blocks require no water curing on site so as to save the water resources. Lintels are made with reinforced AAC blocks and RCC sunshades are avoided and metal chajjas are used to save resources in concrete and steel. Metal chajjas are lightweight and can be fabricated and installed swiftly. Since these blocks are easy to cut with the brick cutter, the plumbing and electric conduit could be easily laid beforehand.
Multilayer Roof System: The roof of the structure is made of multilayer lightweight steel fabrication, and futureproofing for solar panel installation is already accounted for in the design details. The 3cm air gap between the reused terracotta tile and the roof sheet assists in convective cooling and keeps the structure cool throughout the hot summer.
Qualities/benefits of multi-layer roofing
Reduces heat emission and cools naturally through convective process.
Lightweight, and hence, the structural expenses are lower.
Convective cooling is facilitated due to the large volume and the additional span achieved through a lightweight roof. The interiors are much cooler compared to a conventional technology house.
Recycling and reuse made possible through the use of old terracotta tiles as roof texture.
GI roof structure and fabrication can futureproof the structure for solar panel installation.
The stainless-steel water tank provides better structural efficiency and improves water quality.
Cost-effective and Environmentally Friendly Finishes: Masonry walls are mud washed which retains the property of masonry as breathable walls and gives a chemical-free surface coating. The windows and doors are made out of thin layers of wooden sheath. Only plantation wood is used considering the replenishable aspects of wood in construction. Deviating from the conventional style of openable glass windows, stainless steel insect-proof mesh was used as window frames which in turn rendered the interiors cooler and insect-free. The continuous inflow of air through this mesh maintains the microclimate achieved inside and allows convective cooling enhanced by the cold air from the stilt floor. Centre for Sustainable Built and Natural Environment Kochi, Kerala has developed this innovative typology of house construction which is applicable in different climatic context and is also a scalable model. Under the guidance of Prof Pandala, Ar Ajay Abey and Ar Tara Pandala are continuing their effort in creating people friendly, planet friendly and pocket friendly homes across the landscapes.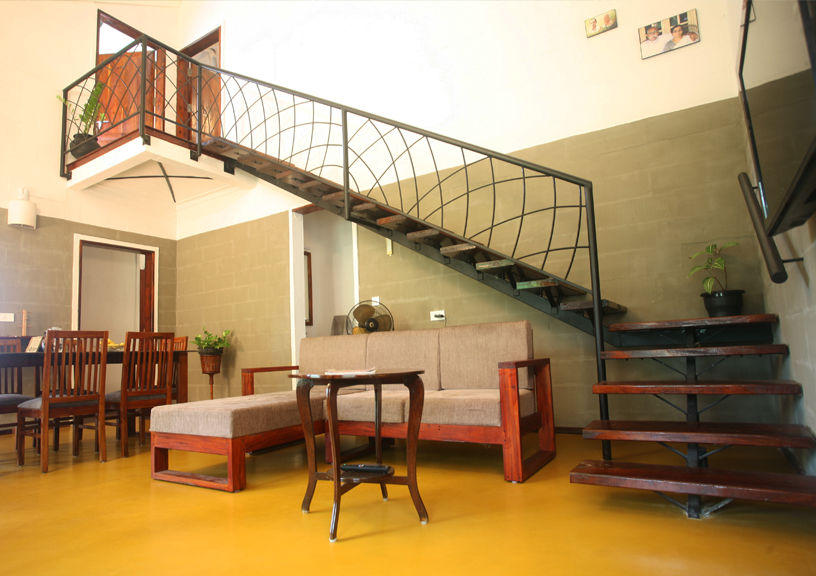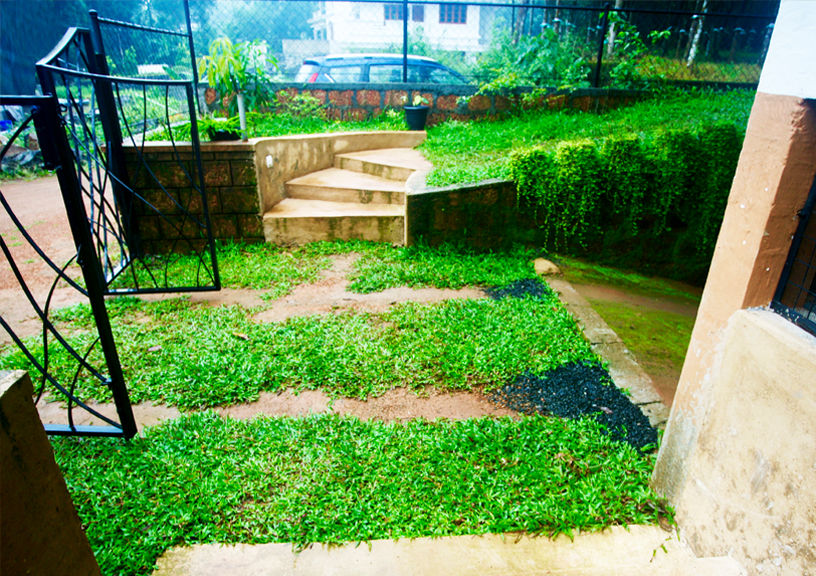 Salient features of this innovative method of house construction are:
The buildings can be erected more quickly with a smaller labour force at the site.
Buildings are lighter in weight resulting in savings on materials and foundation.
The houses are more suitable for human occupation achieved through better insulation and passive cooling.
Improved systems of layout of spatial planning, ventilation, plumbing and waste management help in achieving cost-saving and conserves energy.
Every bit of available land is put to use through the development of a built model on a stilt platform with a lightweight floor.
A holistic built environment of clean and healthy surroundings pleasing to the aesthetic sense and conducive to the local economy is achieved through backyard farming, cattle, poultry, fish rearing, etc.
Coordination, functional planning, structural planning and construction methods, yields economical solutions.
The role of aided self-help is emphasized in the solution of low-cost housing problems.
Modular planning and construction techniques result in material and time-saving.
Locally made special type of formwork for efficient construction methods and resource-saving.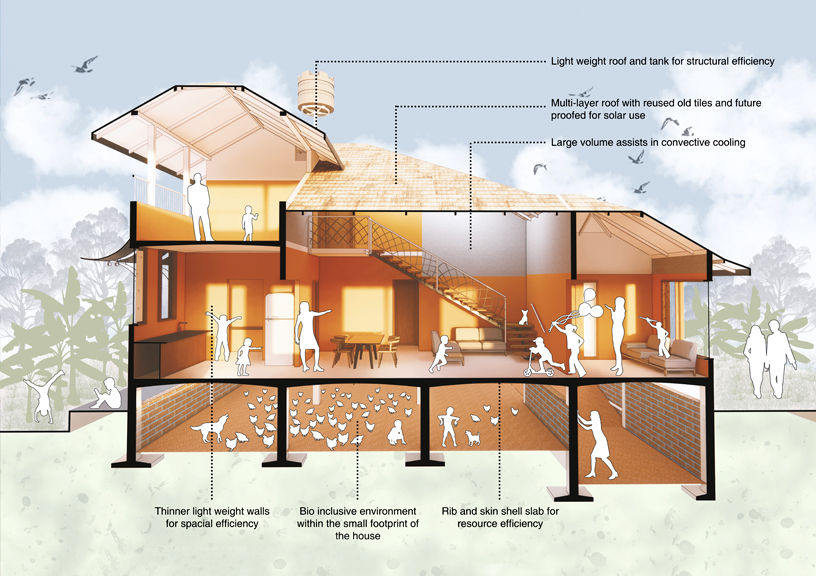 Factfile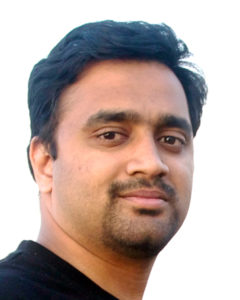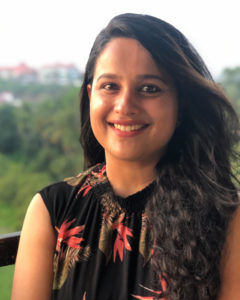 Project: House of Hope, Kochi
Architects: C.S.B.N.E Kochi, Kerala
Client: Shri Abraham Joseph and Smt Jaisly Manuel
Design team: Ar Ajay Abey, Ar Tara Pandala, Prof Eugene Pandala
Consultants: CSBNE (Structural, Mechanical, Electrical, Interior, Landscape & Plumbing, HVAC)
Contractors: CSBNE (Structural and Civil)
Built-up area: 1600sq ft
Cost of project: Rs 27 lakh
Year of completion: 2020