A facade that appears to constantly follow the paths of the sun, during different hours of the day is the prominent feature of the 600 square meters 'House 27' in Cyprus. Built on a sloping site on three levels, this residence projects a deep dialogue with the surrounding nature and environment. It is designed based on the principles of bio-climatic solutions wherein, the prevailing Western winds temperature drops through the shaded garden and the pond, then drops again over the main pool and a waterfall from the upstairs pond.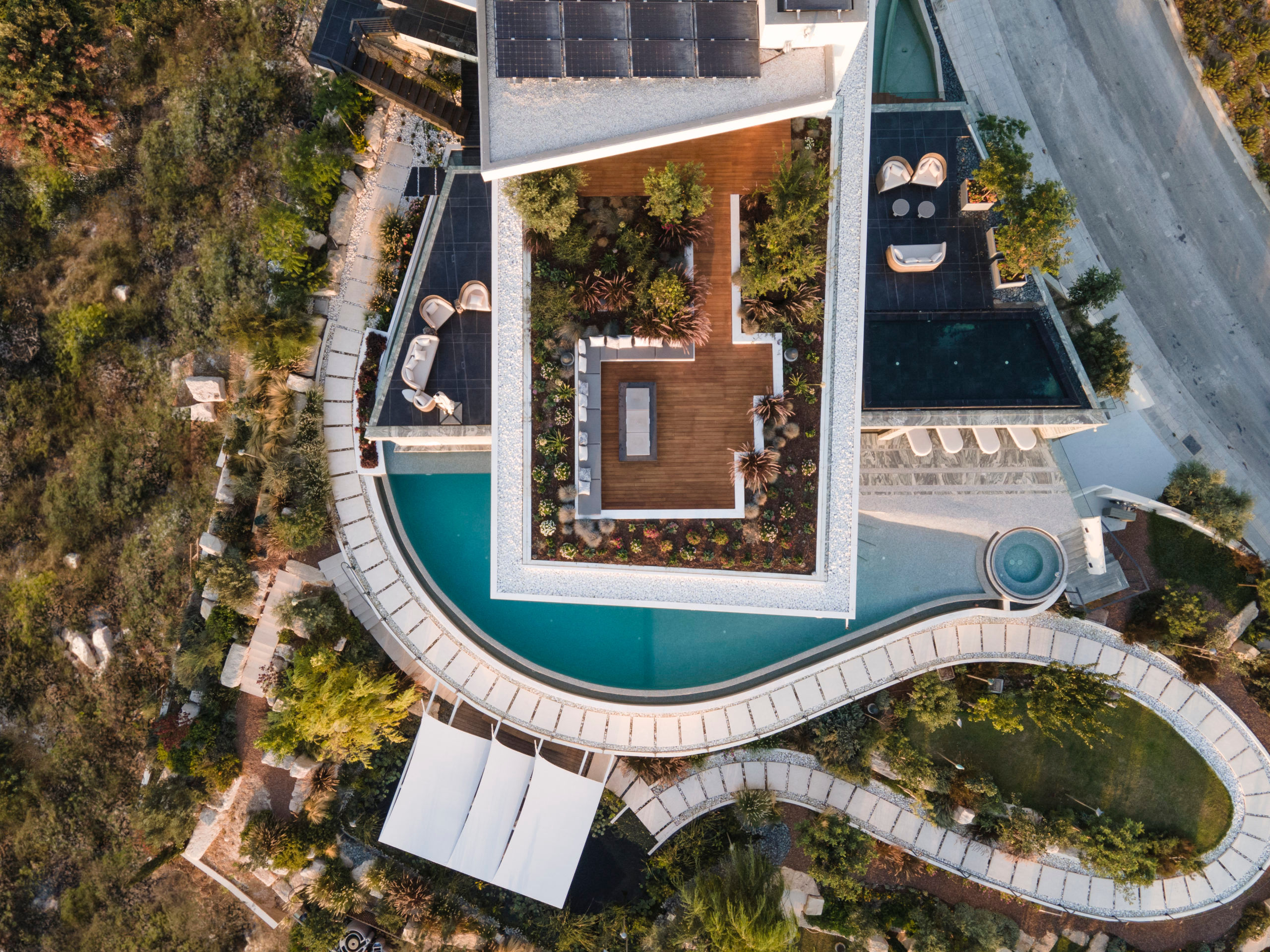 Out of the three levels of the residence, the lower level holds the main swimming pool, entrance, bedrooms, island study, home cinema and cava. Further, it is through the double volume entrance that the incoming air finally exits from the building. The primary living, dining and kitchen is located on the second floor. While the master bedroom with a sunken roof garden is placed on the top floor of House 27. A variety of open areas in various locations and orientation complements the building throughout the year.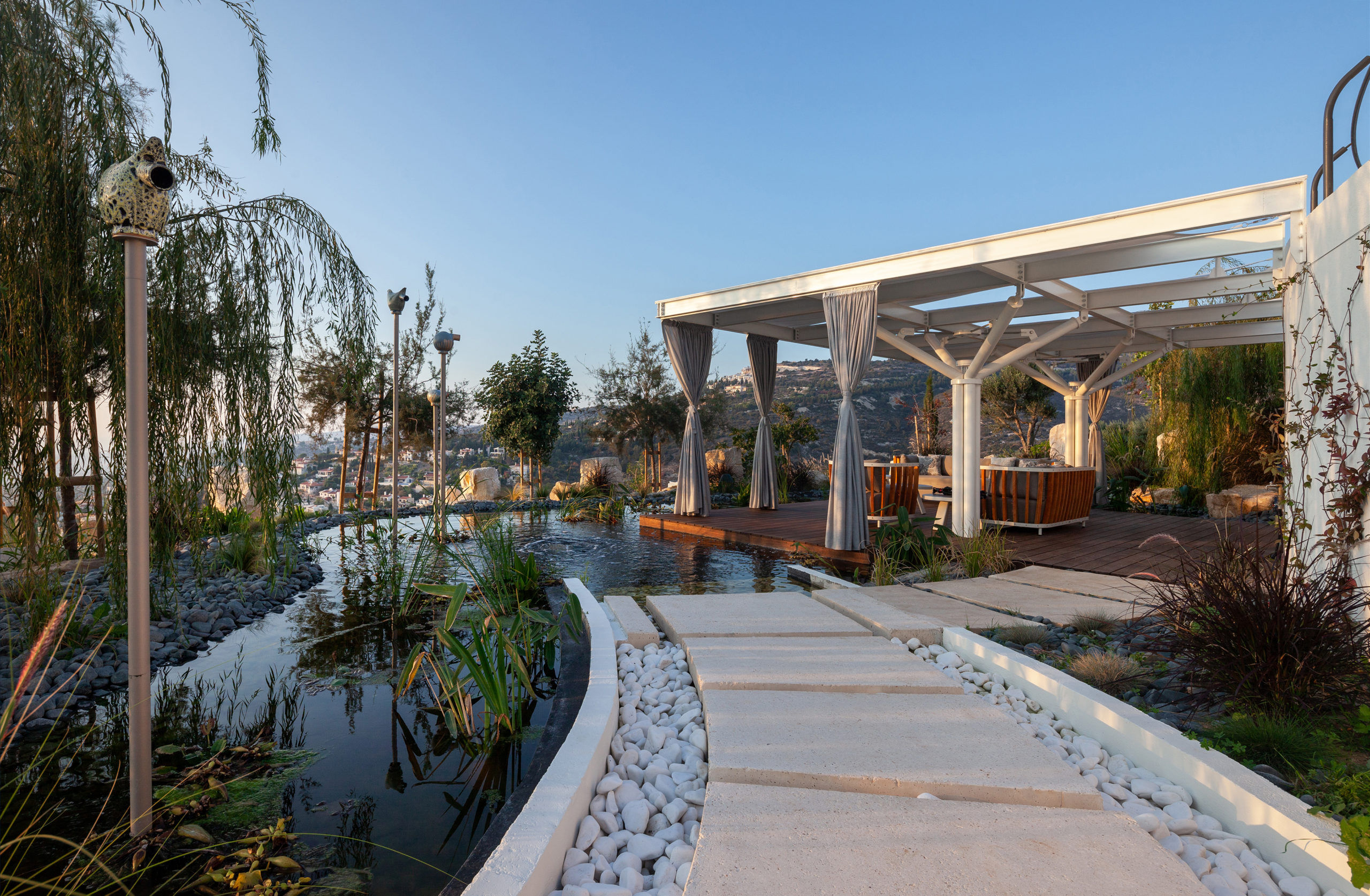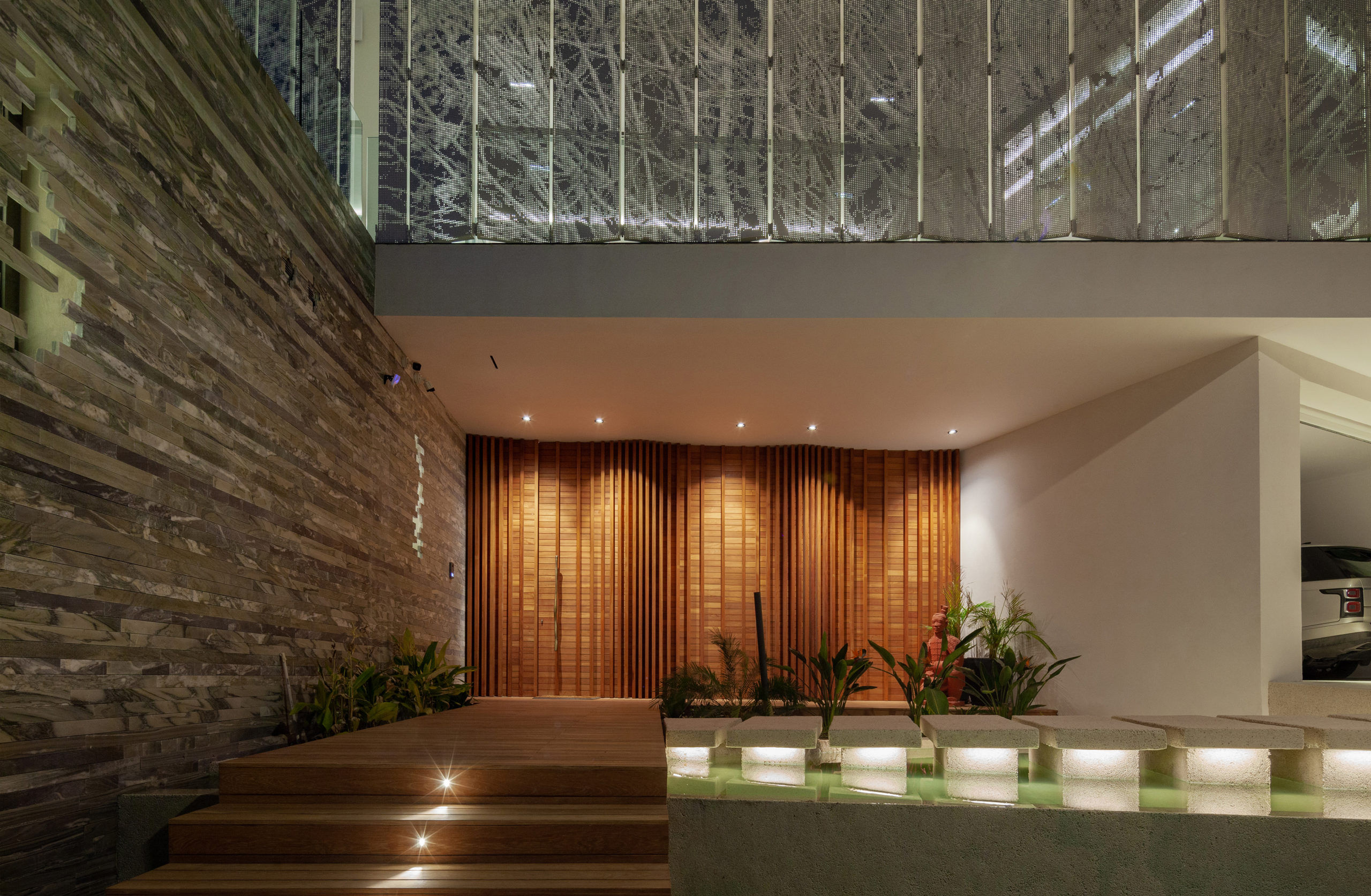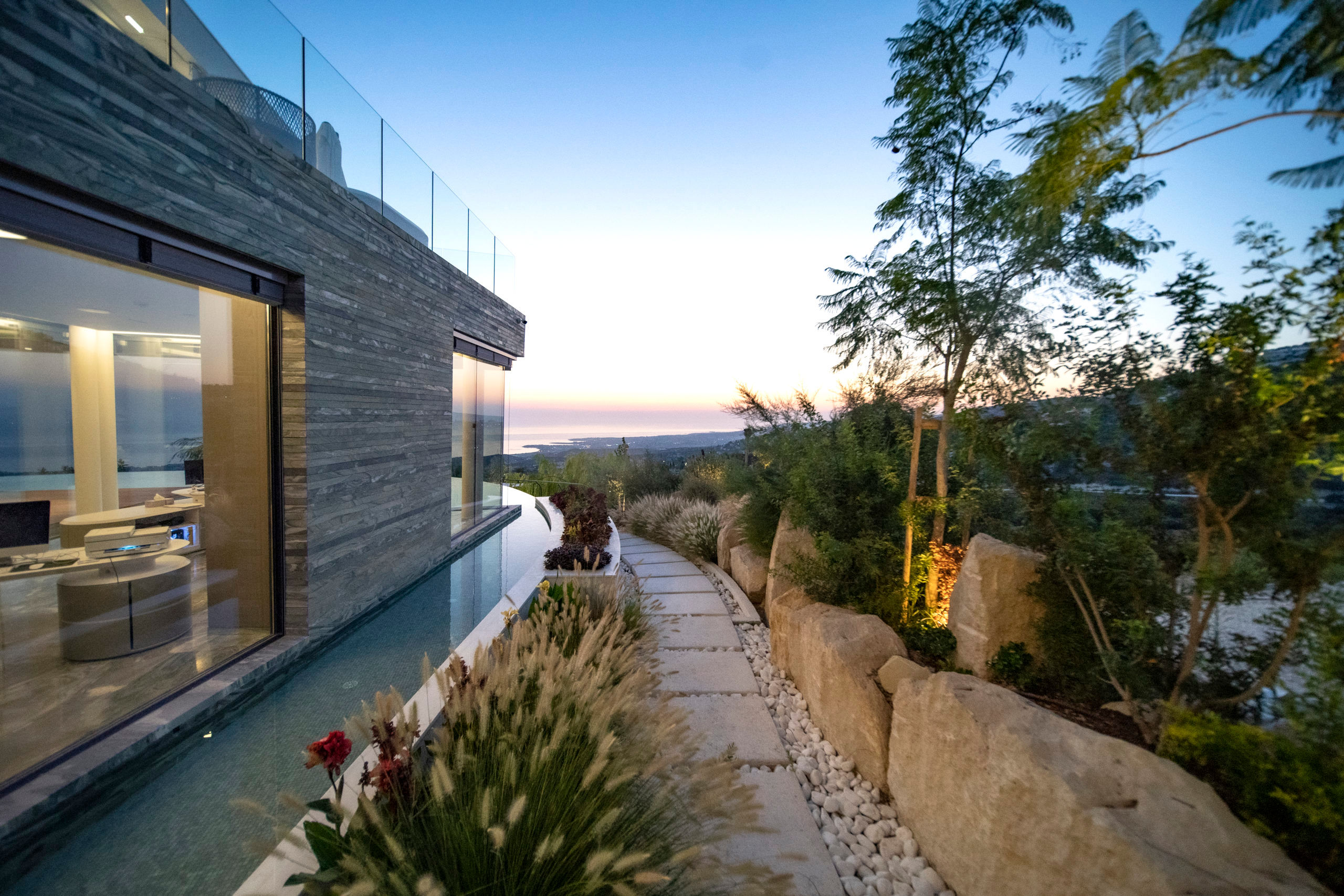 To be able to offer maximum views of the surrounding nature by avoiding unwanted solar gain, the large stretch of glass includes the application of perforated aluminium panels which also aids in retracting later. Painted in the colour of the walls, they create a temporary feeling of solid mass that disappears when they automatically withdraw.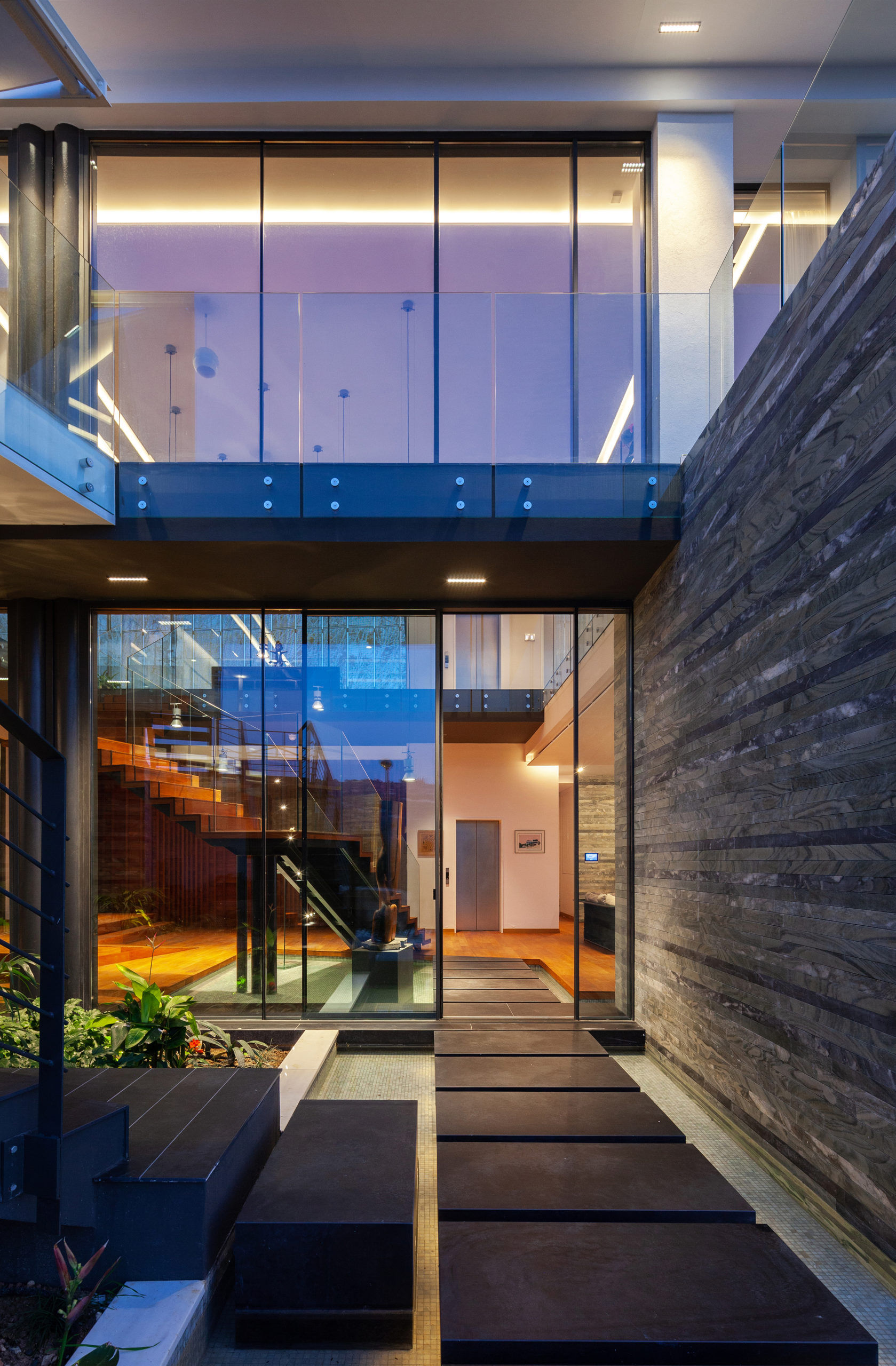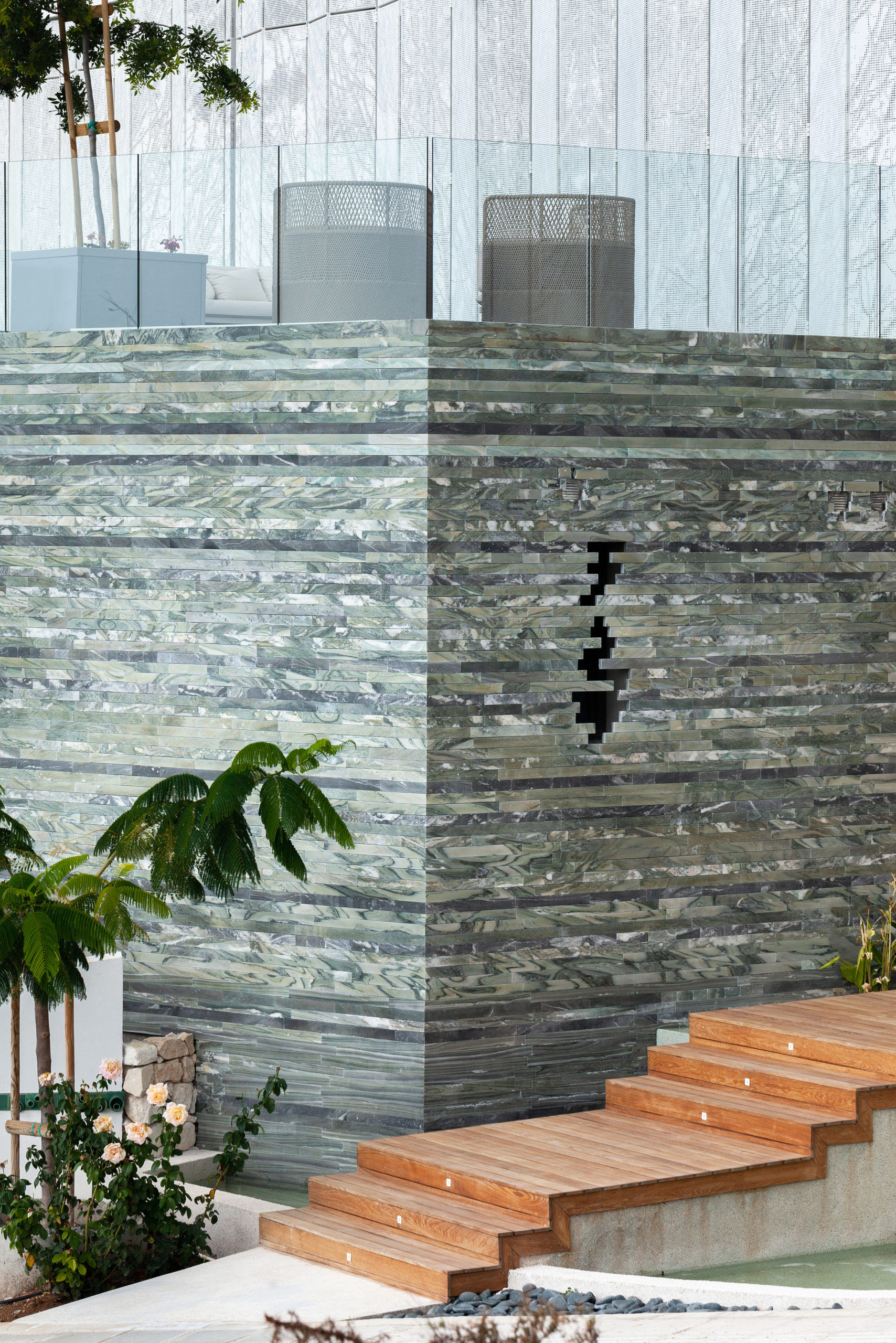 Landscaping of the residence has been consciously done, mainly using indigenous plant species and a pond with a gazebo type seating to enhance and lighten up outdoor spaces that in turn can provide areas for relaxation, while also being in close contact with the surrounding. Additionally, the after-treatment sewage is used for irrigation and the Automation discretely adjusts the functions of the house with net-zero energy consumption while the music and lighting complement the visitor experience.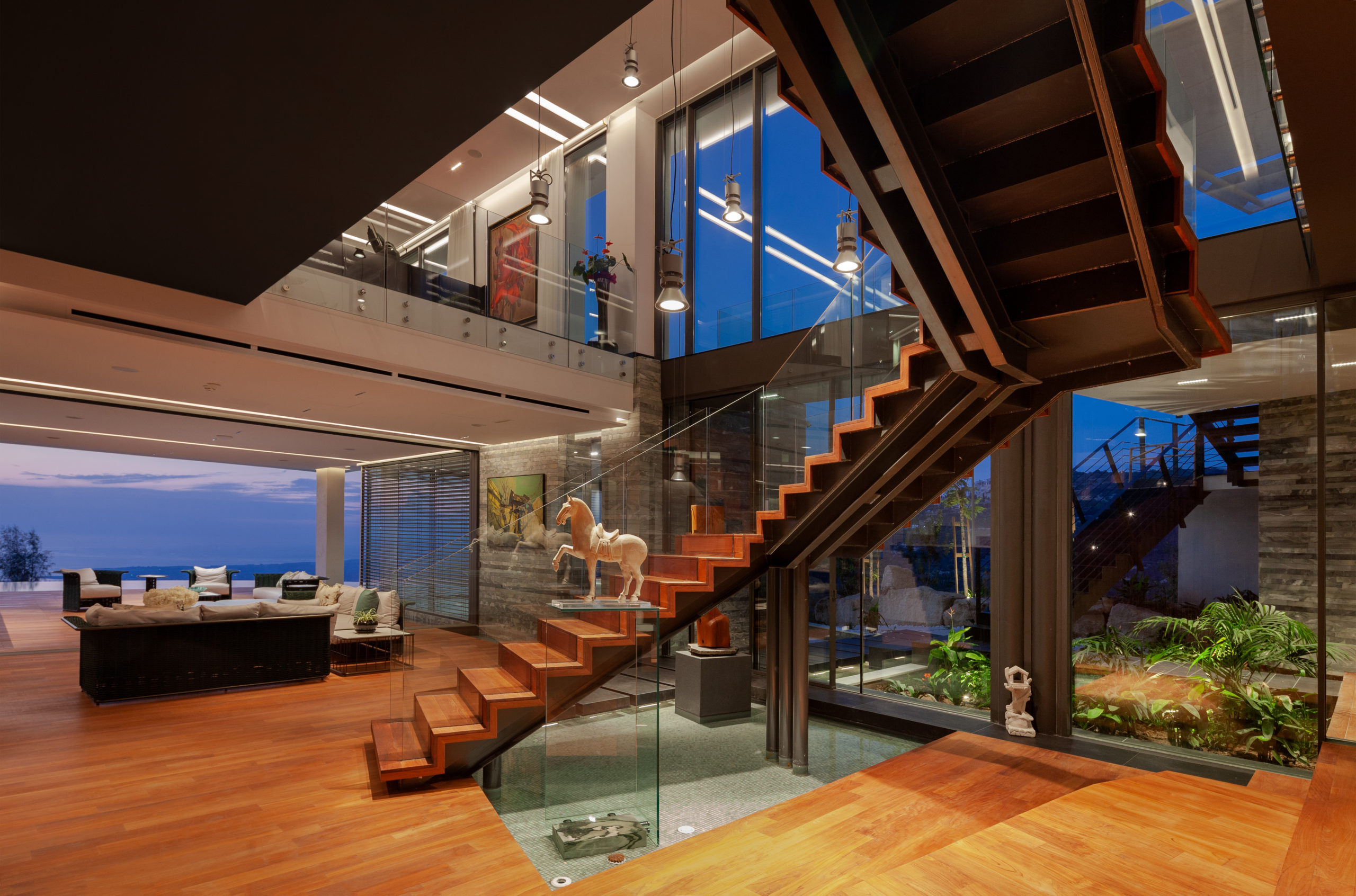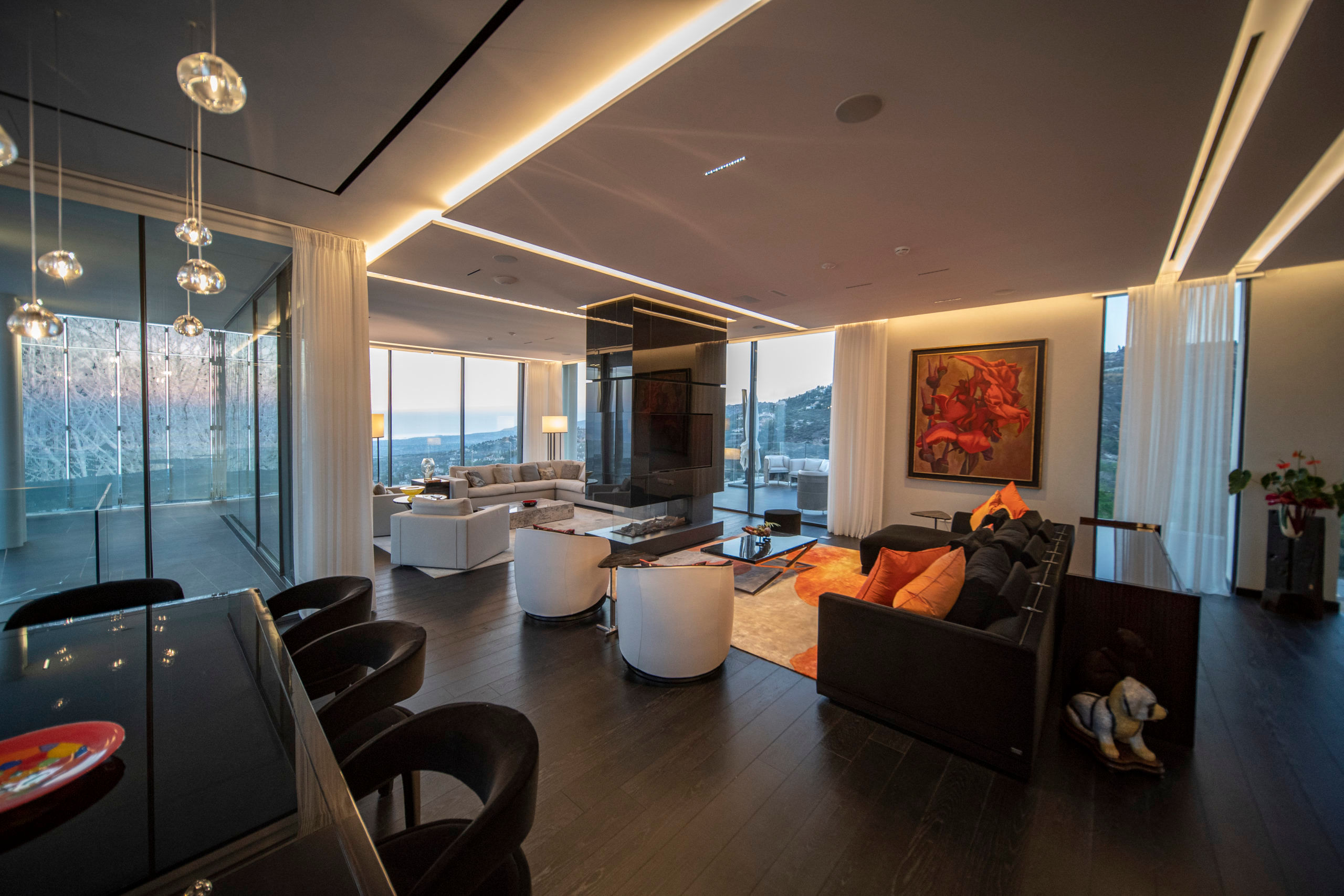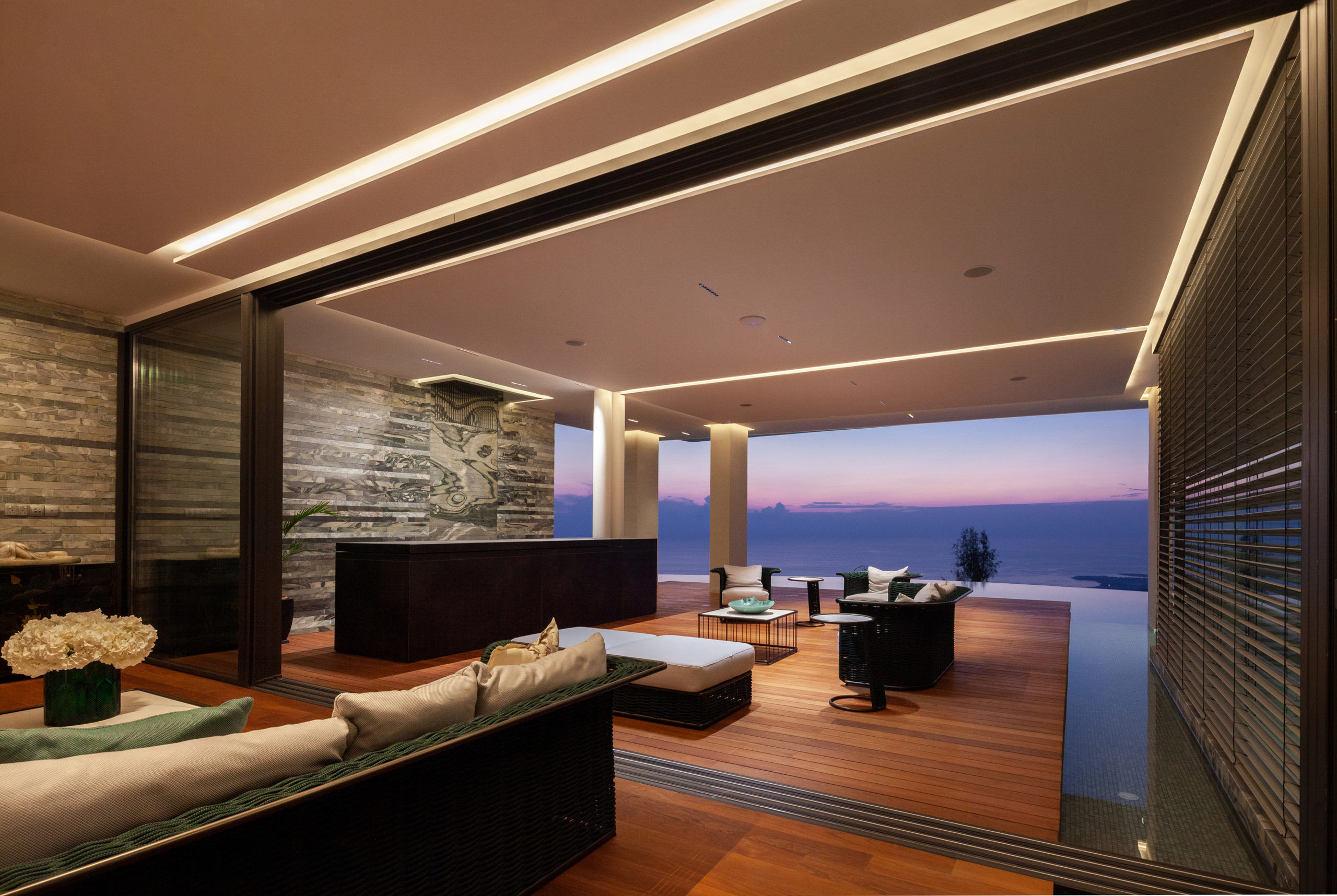 This ultra-luxury modern residence located in the village of Tala has evidently become a masterpiece by Lambrianou Koutsolambros (LK) Architects due to the integration of advanced home technology systems complimenting the overall design and structure of House 27 in Cyprus, respectively on a site different from the usual terrain.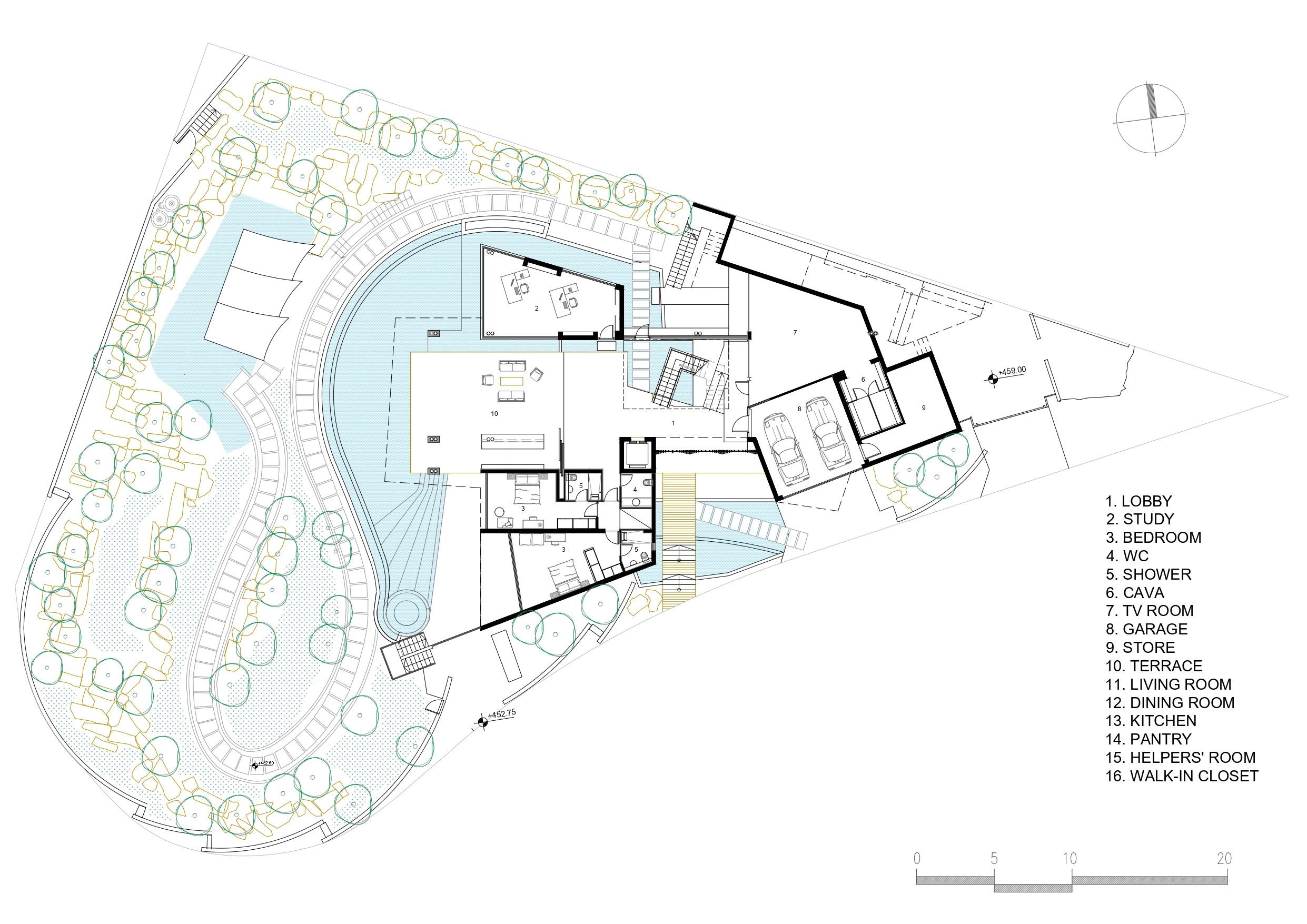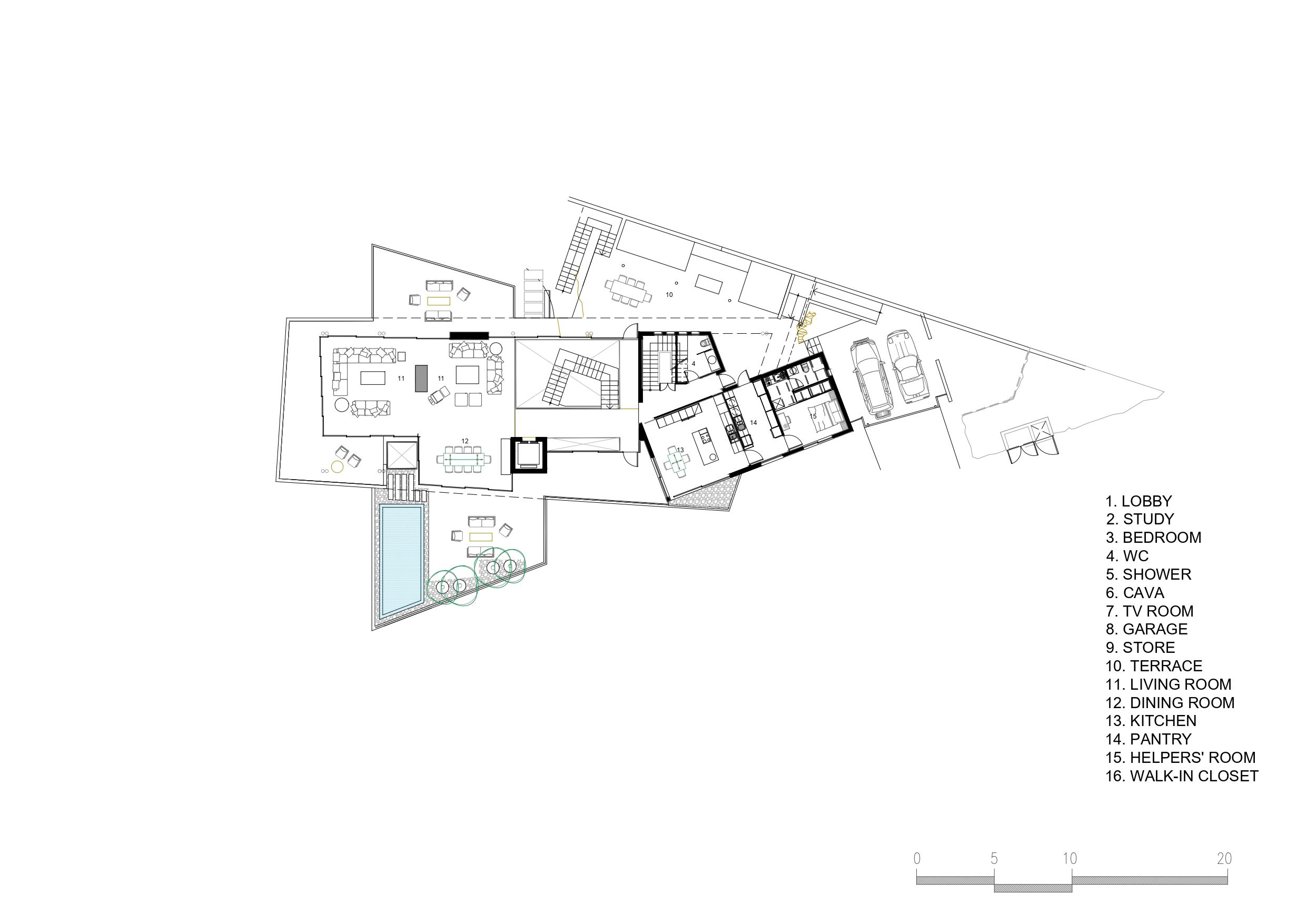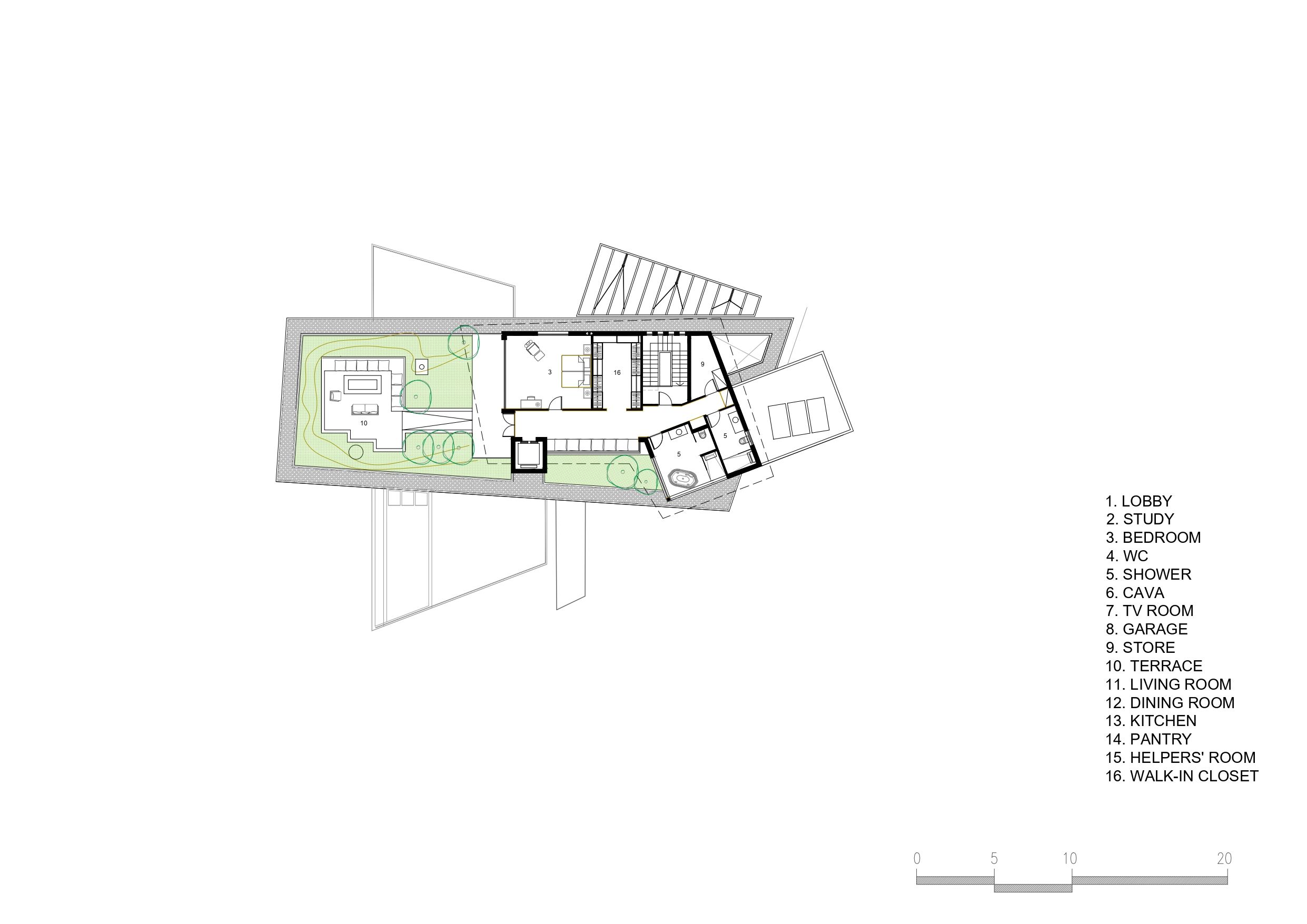 FACTFILE
PROJECT: House 27
ARCHITECTS: Lambrianou Koutsolambros (LK) Architects
LOCATION: Cyprus
PHOTOGRAPHY: Oscar Studio cinema & Creative Photo Room
Text: Nikitha Sunil | Contributor at A+D