Hohm Design Studio devises a tropical paradise amidst the pristine beaches of Sayalkudi, Tamil Nadu
SALT at Sayalkudi is a beach house located in one of most pristine & quaint beaches of Tamil Nadu designed by Sonal Chordia of Hohm Design Studio. "This project is very close to me as it also belongs to my very dear friends, Sindhuja & Nithin Lakshmanan. Also, without Nithin's help with supervision and his passion for design, we couldn't have done this!" exclaims Sonal.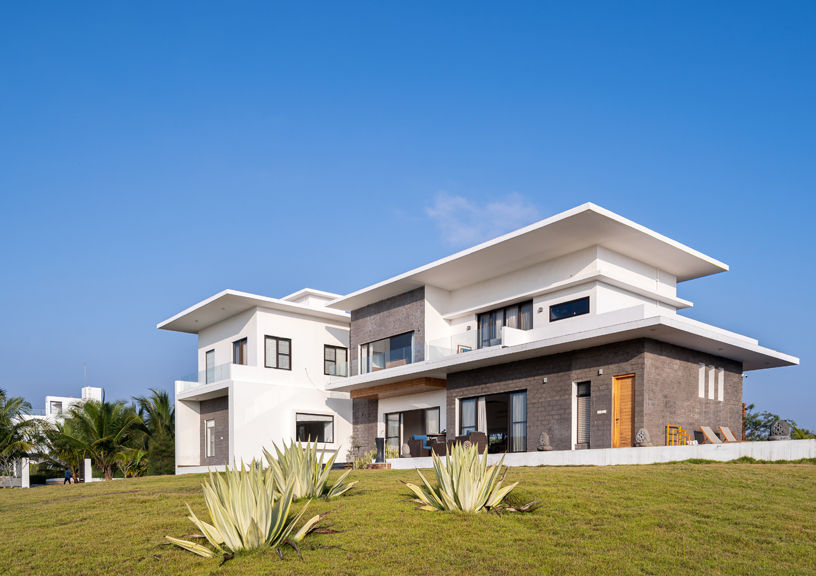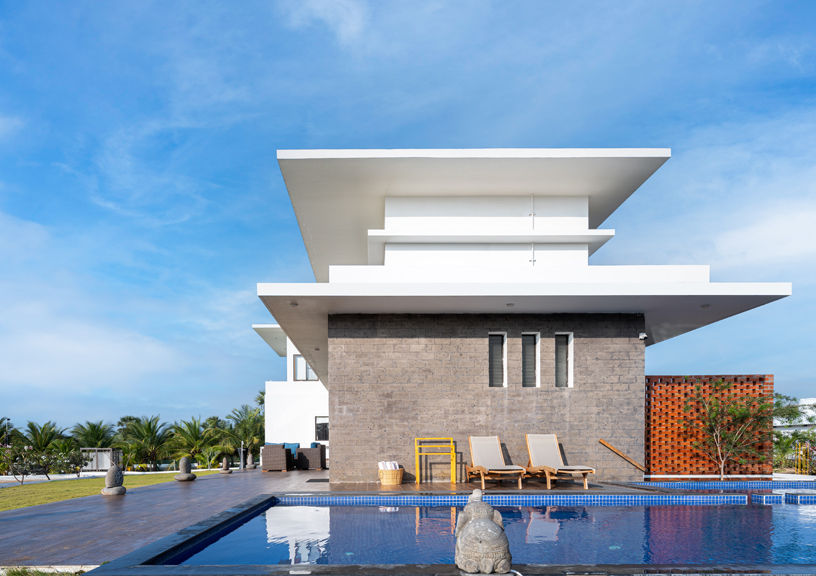 On a sprawling 2 acre property, white sands, lush cover of the palm trees and overlooking the blue sea, this is a perfect setting to a getaway from the mundane daily life. This beautiful 5000 Sqft beach house has 3 bedrooms, a living & dining area, a family space, viewing decks from all areas and a very inviting swimming pool.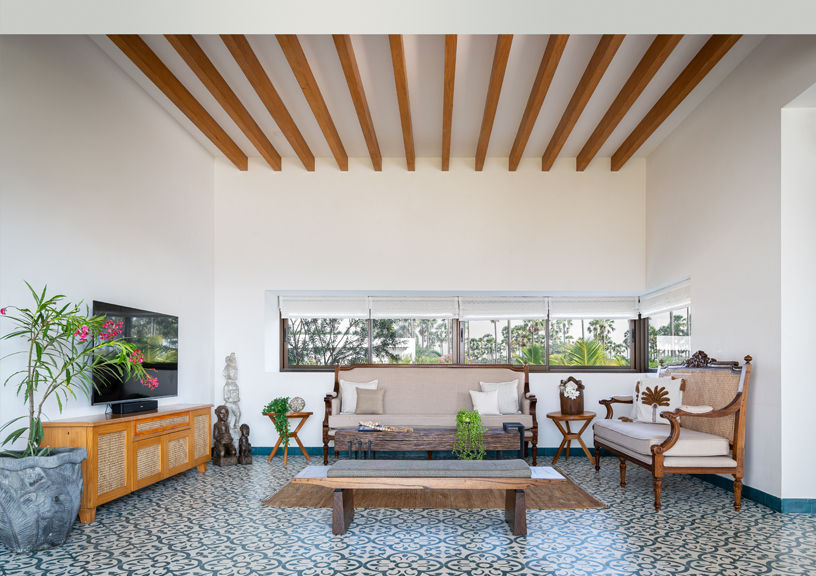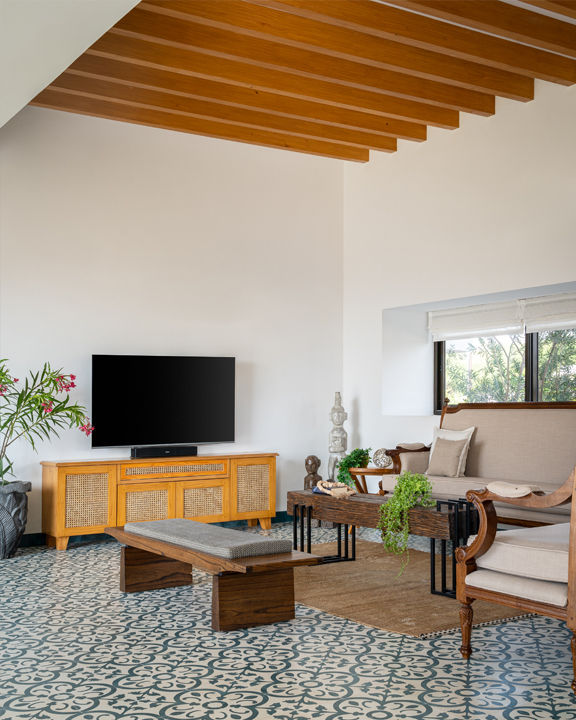 The entire palette of colors, textures & patterns used in the house was mainly to create a welcoming & hospitable vibe for our clients, who love to entertain. The design concept circled around the beach views, ensuring each room got enough of the sun, sand & sea.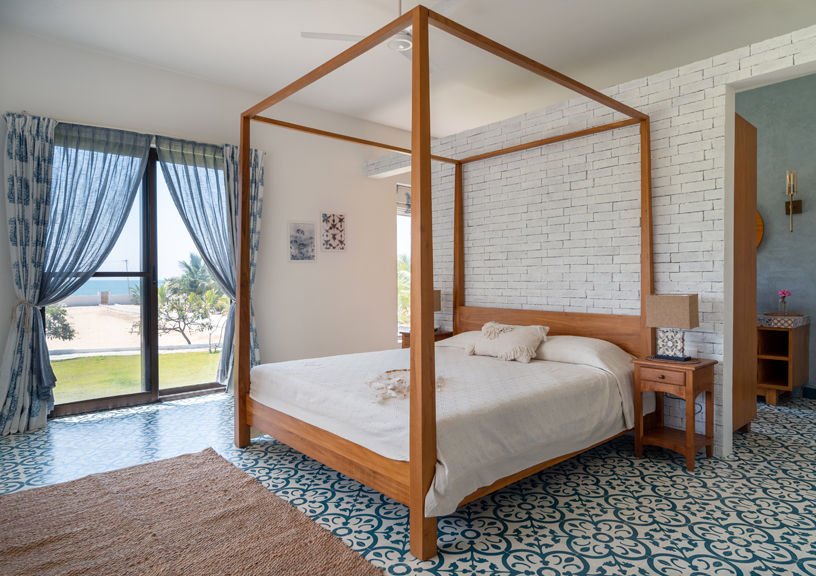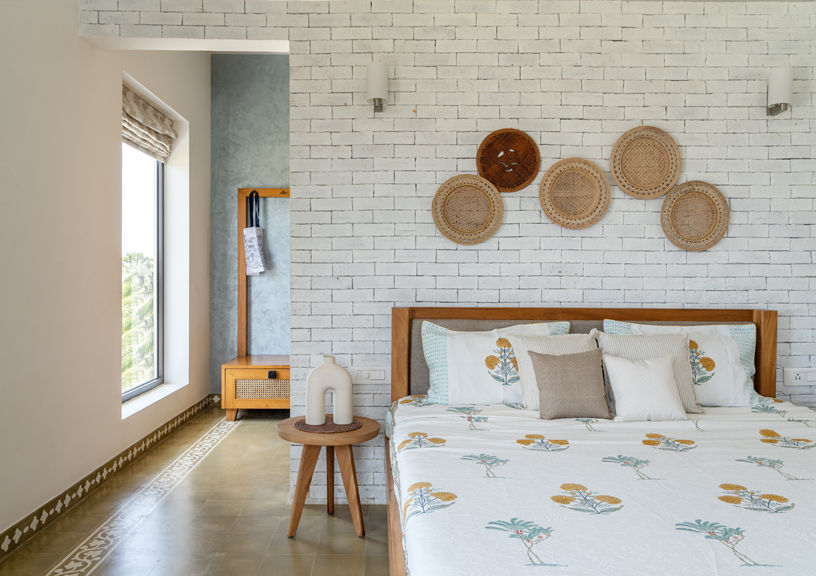 The printed floor by Bharat Floorings with the 4 poster beds, brick clad walls is combined with rattan furniture to give an ideal amalgamation of visual imagery. Selected pieces of furniture from south east Asia enhance the beachy spirit of the interior.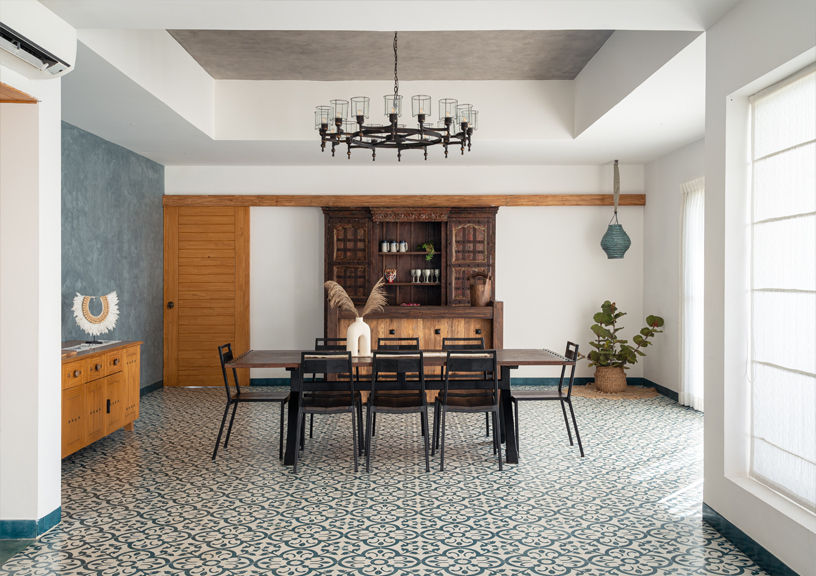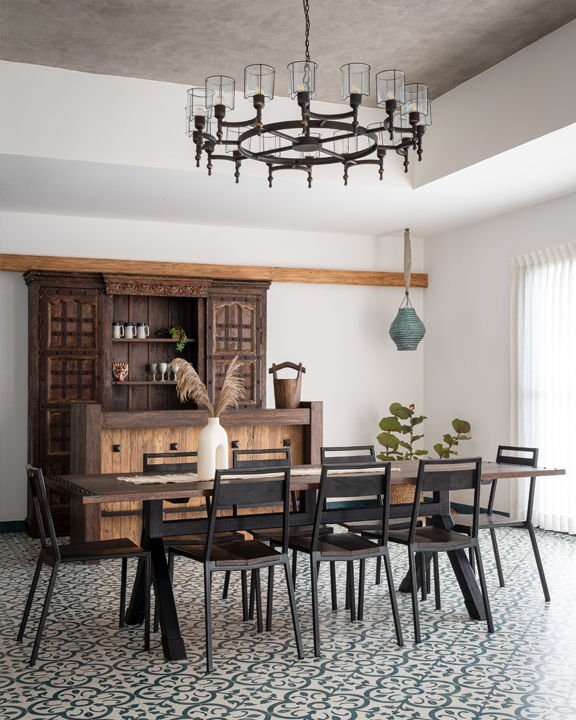 The highlight of all rooms are the partially open & emphasized wash basin counters that amplify the space and yet add to the design language of the space.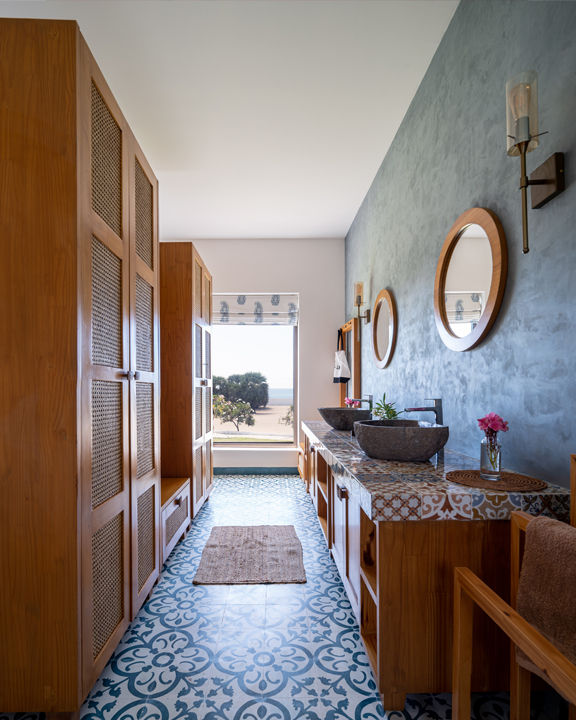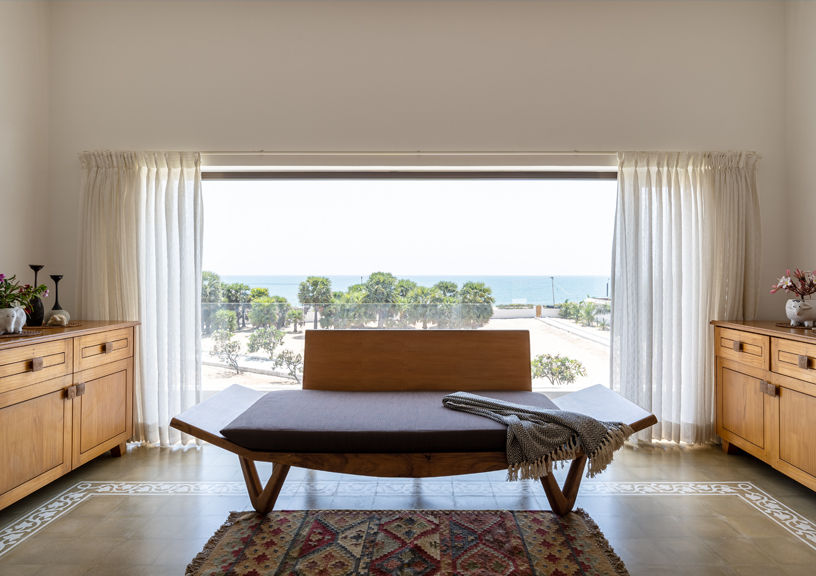 One glance at the pictures and no-one can miss that the focal point is the breathtaking views of the horizon and the blue sea.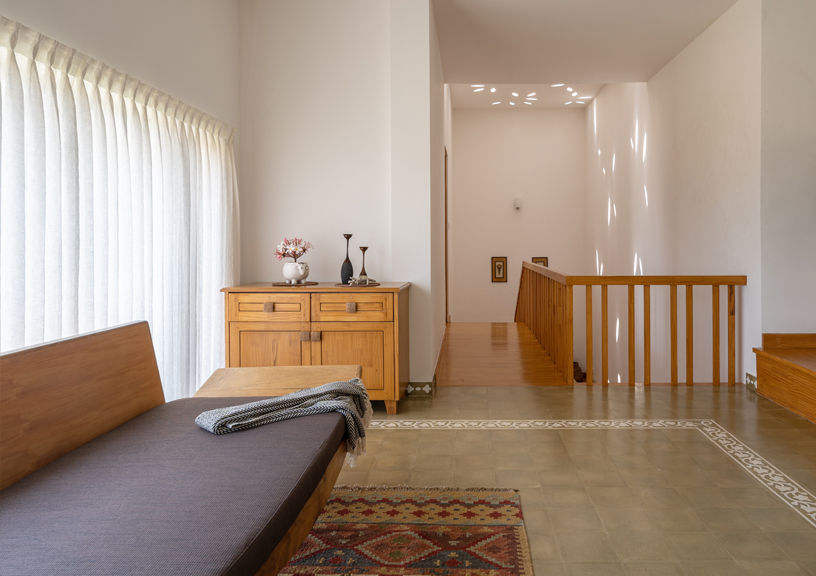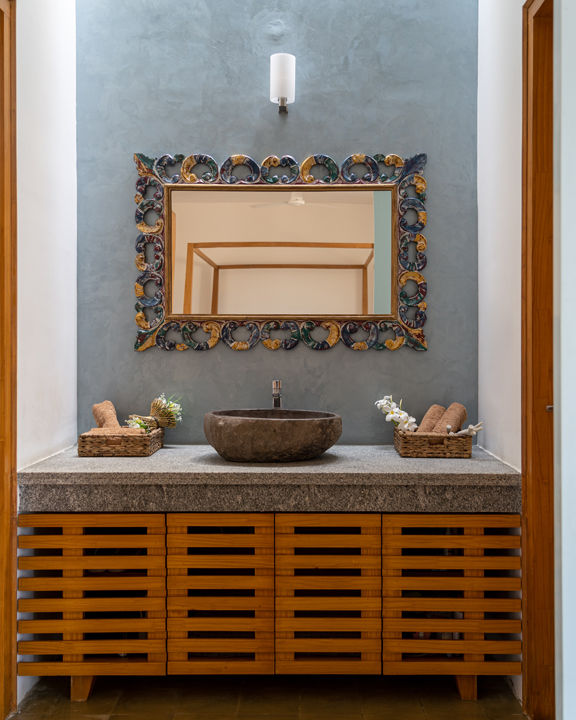 FACT FILE: 
Name of the project: SALT
Firm Name: HOHM DESIGN STUDIO
Design Team and Designation: SONAL CHORDIA, chief interior designer
Architecture by: Senscape Architects
Location of the project: Sayalkudi
Area (Sq.ft): 3000 sqft
Photo courtesy: Yash R Jain