Rajasthan is a renowned destination known for its regal heritage, architecture, and culture. A state that is filled with tales of valour and grandeur, several bygone-era properties let you explore the age-old beauty of the past era without being averse to providing modern amenities too. Gogunda Palace is just the place where you must be if you plan a trip to Rajasthan. The palace-turned-hotel presents a seamless blend of royal heritage and contemporary luxury. Located strategically and offering a view of picturesque landscapes, Gogunda Palace tells the timeless story of the Rajputan culture, cuisine, war strategies, age-old souvenirs, and much more.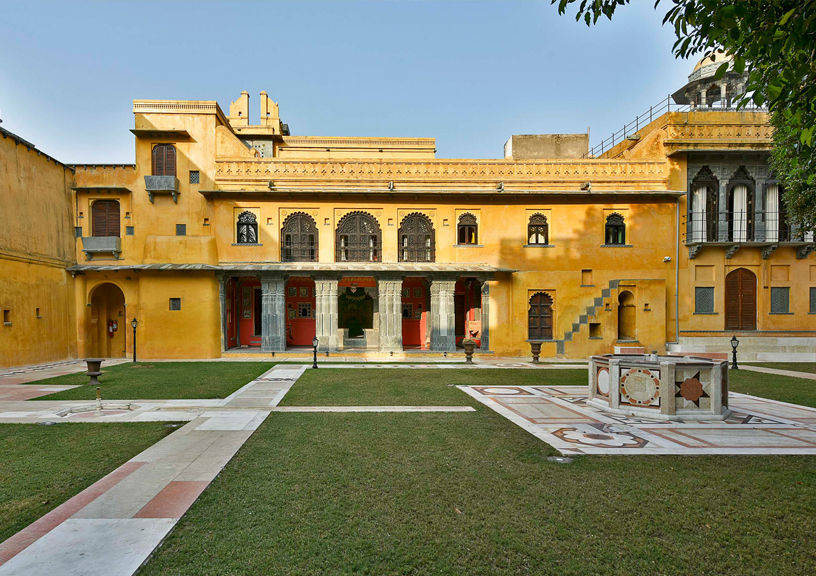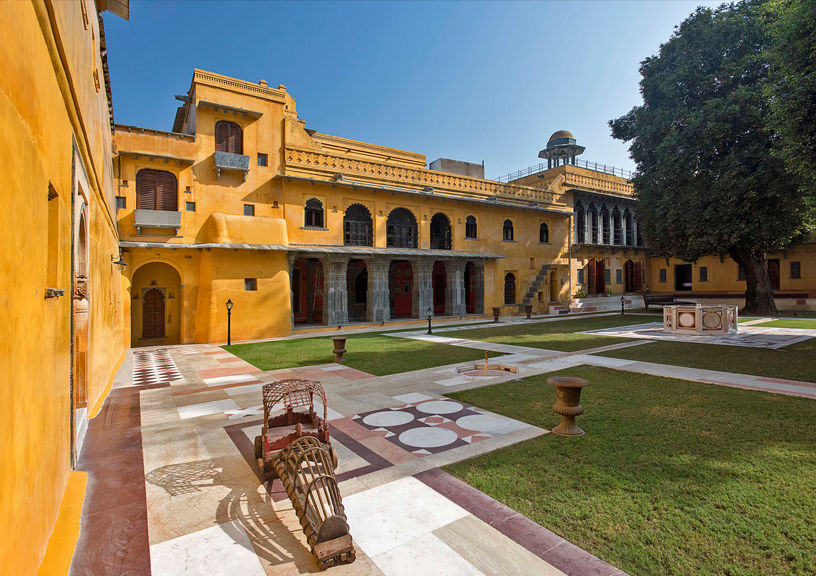 A Glorious Historical Narrative 
The story of Gogunda Palace resounds deeply with that of Rajputana history. Gogunda, once the temporary capital of Mewar, became a refuge for Maharana Udai Singh and his family in 1567, when the Mughal emperor Akbar laid siege to Chittorgarh. It was amidst these historic walls that a sprawling fortress palace emerged, serving as a sanctuary for Mewar's royalty. The palace witnessed significant events, including the coronation (raj tilak) of Maharana Udai Singh's son, Kunwar Pratap Singh, who later attained the legendary title of Maharana Pratap. It was also here that Maharana Udai Singh breathed his last in 1572, leaving behind a legacy that still resonates.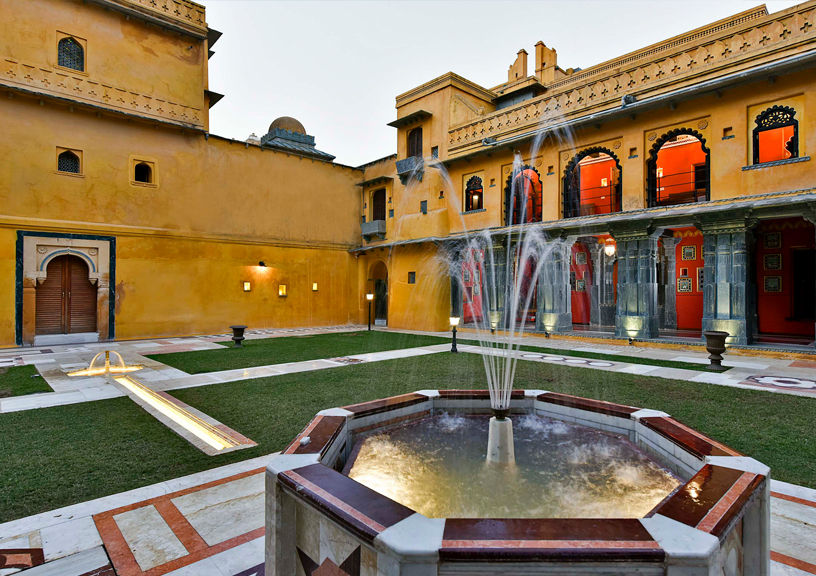 Royal Abode 
In the current times, Gogunda Palace isn't merely a remnant of the past but a thoughtfully restored luxury heritage hotel. The accommodation options are a tribute to the palace's storied history. 
Firstly, Gogunda Rooms – Once grain storage (Kothar) and warriors' quarters (Jhujar Niwas), these rooms echo the whispers of history while providing an ambience of both regal and cosy vibes. Second up are the Heritage Rooms which were predominantly a stable for Maharana Pratap Singh's family horses. These rooms exude a sense of nobility and strength when horses were instrumental in warfare.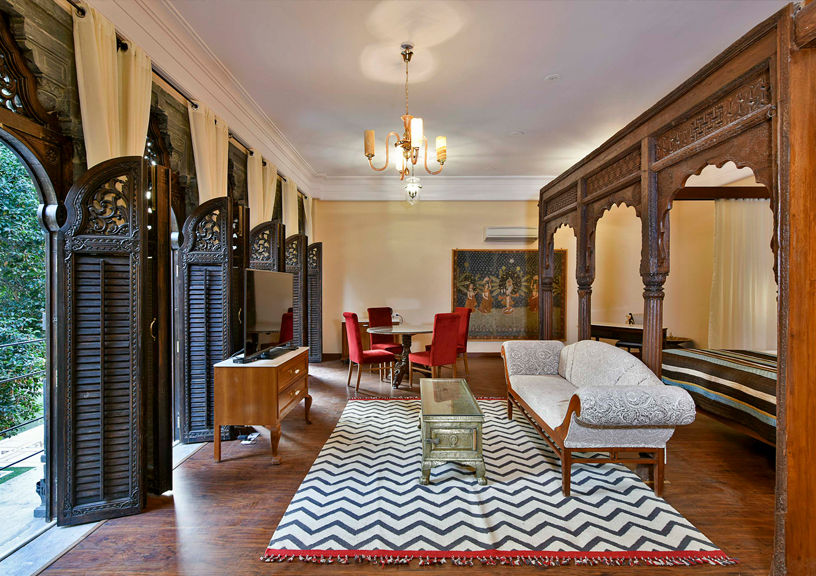 Raj Mahal Suite offers guests with masculine luxury at every touchpoint. It was once the private quarters of the Sisodia Dynasty's male members. Rani Mahal Suite welcomes one to vibrant colours and Mewari art. Their mirror walls reminisce about the famous Sheesh Mahal. Shekhavati murals hand-painted on the walls are a testament to the artistic essence of the region.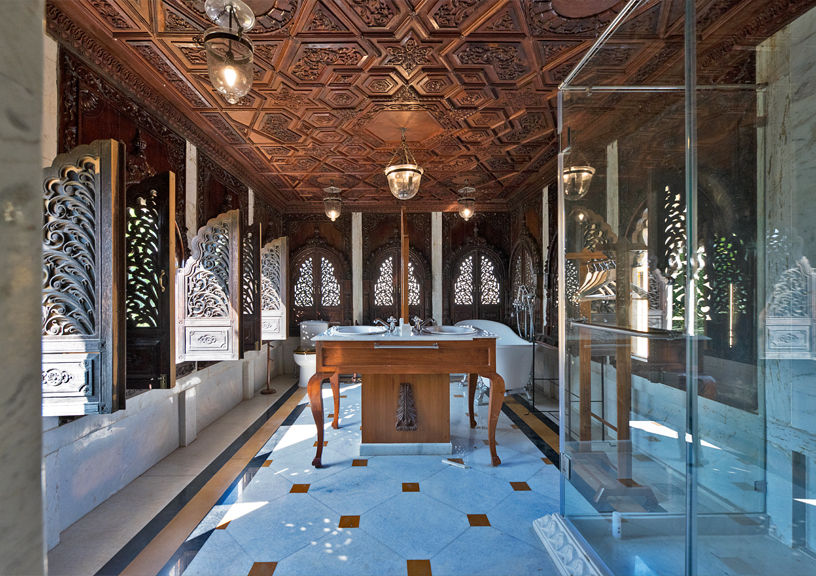 Gogunda Palace also has the Palace Suite – Horse Temple, where horses were sanctified before the battle. Here one can experience the aura of courage and sacrifice that defined Mewar's history. One of the most treasured parts of the palace is the Raj Tilak Suite which witnessed the coronation of Maharana Pratap Singh as the 54th Maharana of Mewar, making it a space of reverence and admiration.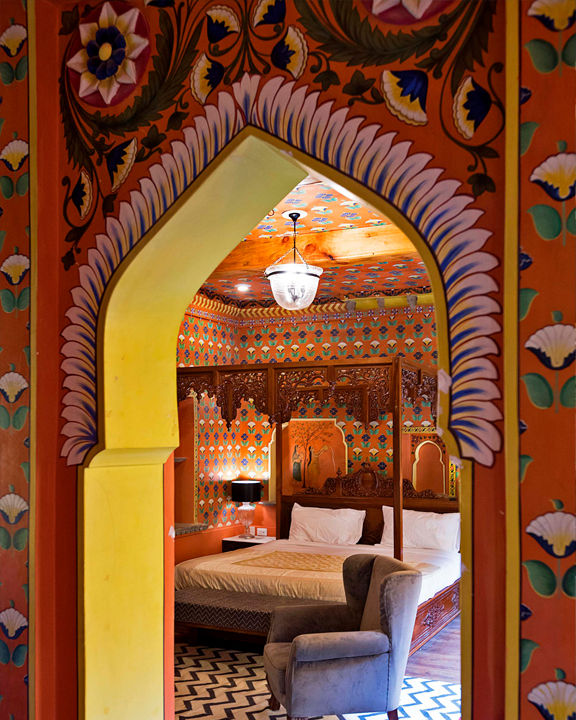 Rich culinary extravaganza  
Not stopping at rooms alone, Gogunda Palace extends its hospitality in culinary excellence, inviting guests on a gastronomic journey through Rajasthani royal cuisine. The Heritage Quarter boasts a menu reminiscent of the Maharajas' feasts, featuring the legendary Laal Maas, Govind Gattey ki Sabzi and timeless favourites like Dal Mewari and Diljani. The Bougainvillea Bar, a nod to the celebratory spirit of Maharajahs, invites guests to relish breezy sundowners and afternoon refreshers. A curated selection of wines, cigars, and spirits blend with exotic hors d'oeuvres, offering a taste of the regal celebrations that once resounded these walls. Gogunda Palace also offers In-room dining that allows guests to savour gourmet pleasures in the privacy of their chambers.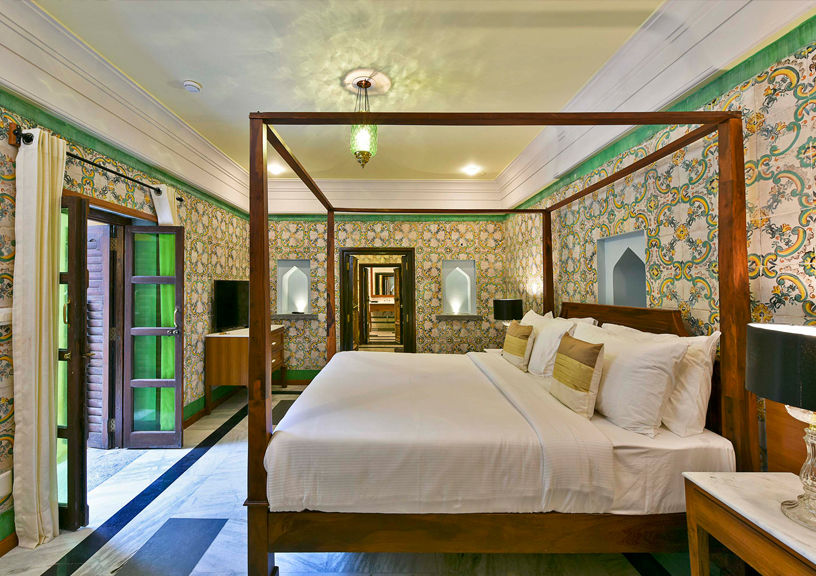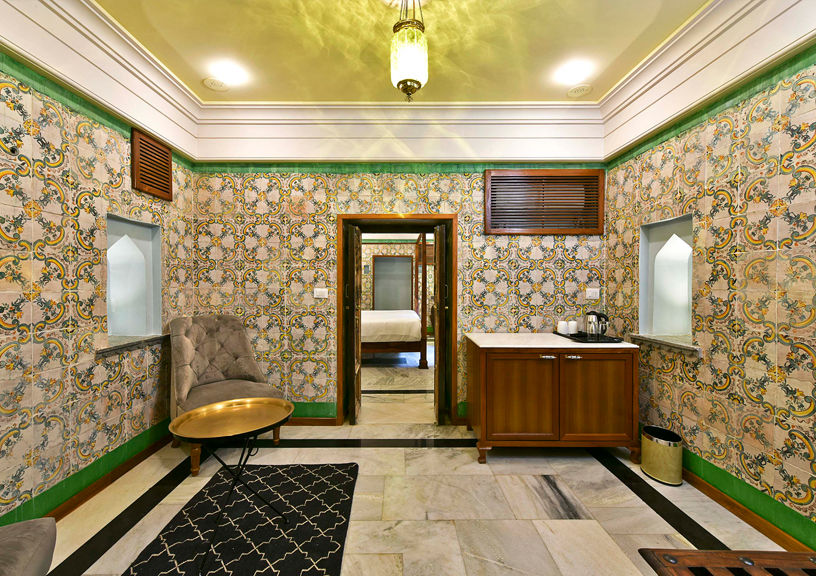 Bespoke Events 
Gogunda Palace also offers spaces to help guests create lasting memories. With versatile lawns, outdoor spaces, and an indoor banquet hall, the palace is an ideal canvas for weddings, birthday celebrations, anniversary gatherings, and large conferences. From the Champa Garden's open expanse to the Neem Garden's romantic setting, each venue offers a unique backdrop for special moments.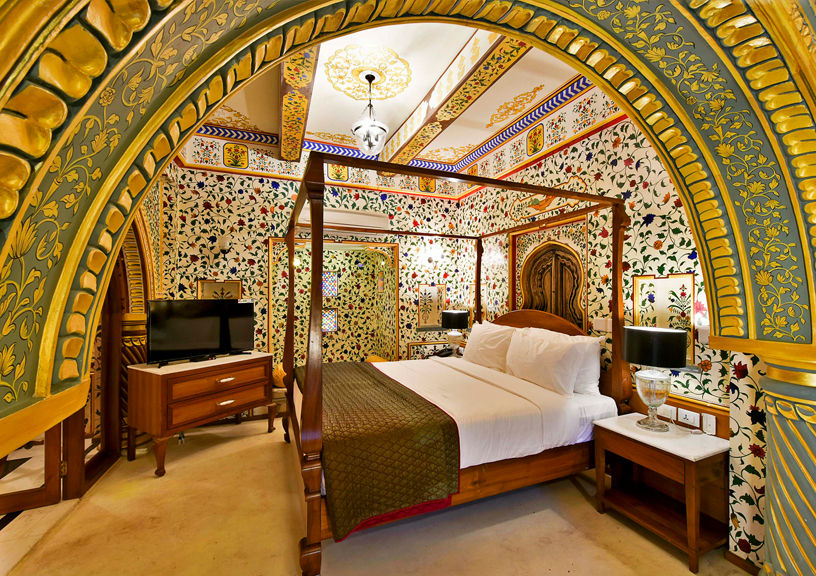 The Gogunda Palace is a complete experience of age-old beauty with modern opulence. Its design and architecture remain true to their origins, allowing guests to immerse themselves in the grandeur of the past. Every stone and every corner hold the spirit of generations gone by, intriguing travellers to relive the tales of heroism and honour.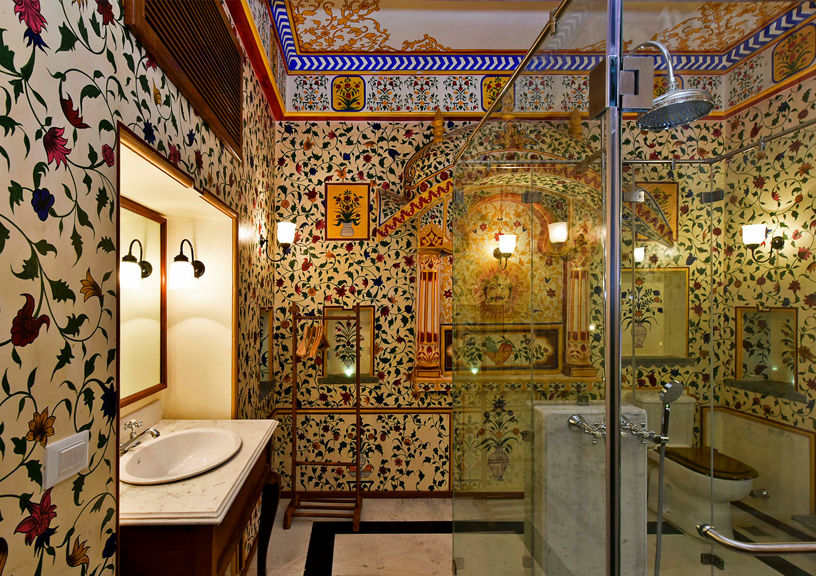 FACT FILE: 
Name of the project: Gogunda PalaceFirm Name: Red Dot RepresentationsDesign Team and Designation: Ms. Hiral Shah (Head of Marketing and sales at Gogunda Palace, Udaipur) Website: www.gogundapalace.comLocation of the project: Gogunda, Udaipur, RajasthanArea (Sq.ft): Approx 2.3 acres of land (100188 sq ft) Photo courtesy: Gogunda Palace