Fenestration systems by ALCOI seamlessly establish a sense of linearity while providing picturesque views of the outer court in The Porch House
Located in New Delhi, India, The Porch House is a premium residential project imagined and crafted by DADA & Partners. Sitting on 2-acre farmland, this project is designed around the concept of an east-facing central court that ties the entire residence together. In addition, the court establishes visual connectivity to the surrounding areas using premium fenestration systems by ALCOI.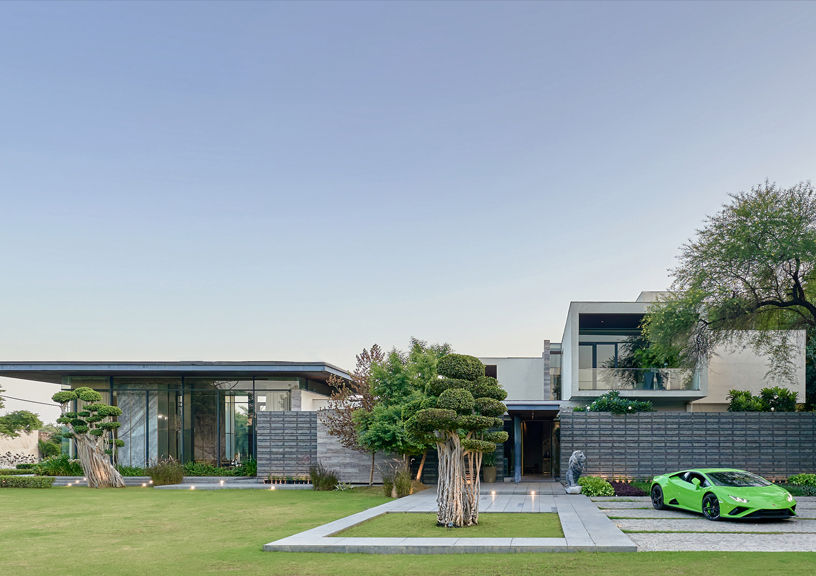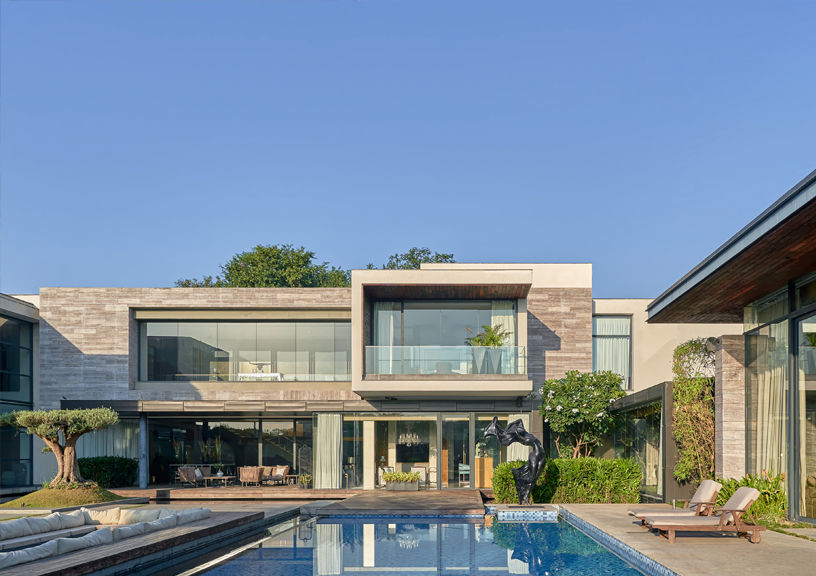 Arranged in a C-shaped layout, this court is the nucleus of the house, with all the public spaces in the program defined around it. This 18,000 sq. ft residence exudes the notion of transition, connection and grandeur. The layout is planned in a way that it expands horizontally around the courtyard and establishes a sense of linearity and groundedness.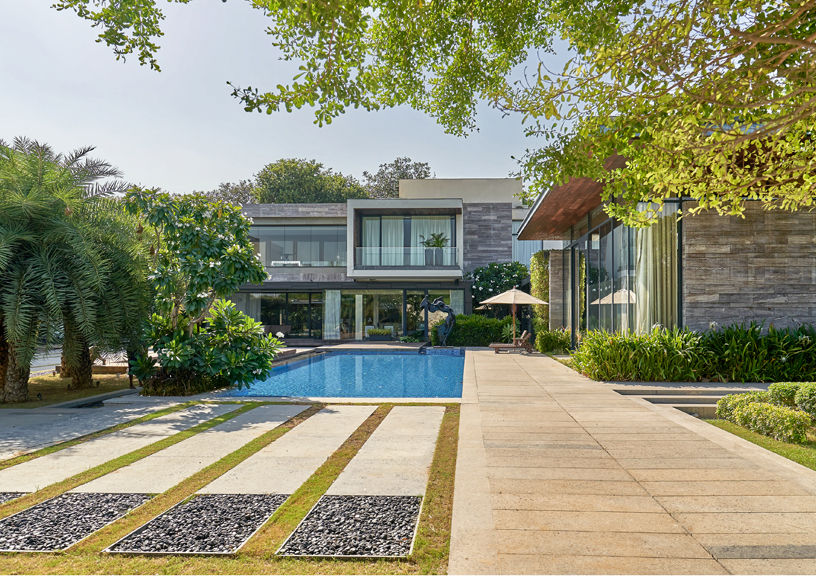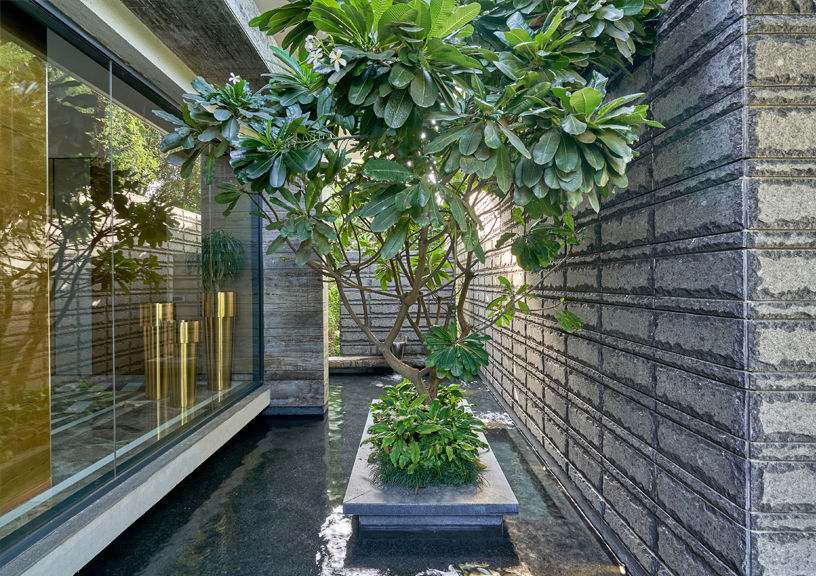 ALCOI's window systems that envelope the rooms overlooking the courtyard further enhance this linearity. The rooms that look onto the central court feature expansive, floor-to-ceiling windows that blur the boundaries between the indoors and outdoors. In addition, a zinc-clad porch acts as a transitory 'in-between' space that joins the inner and outer areas to enhance this theme further.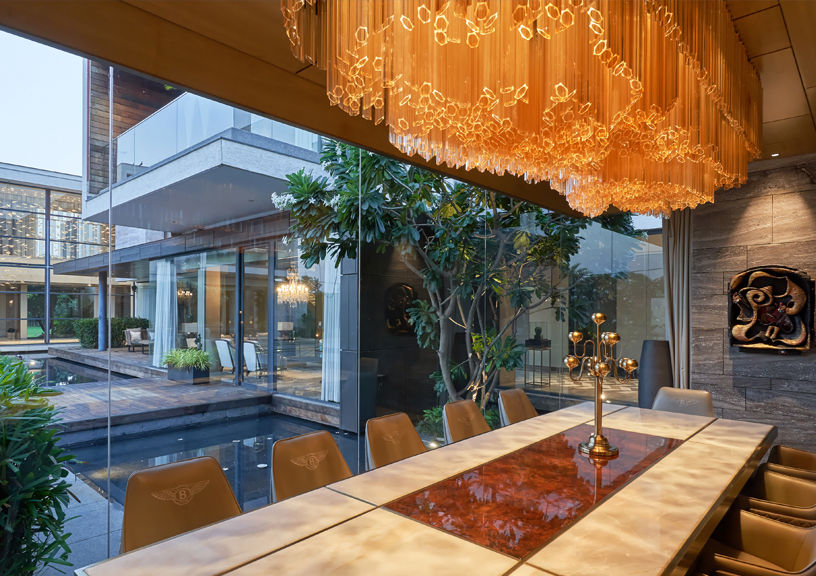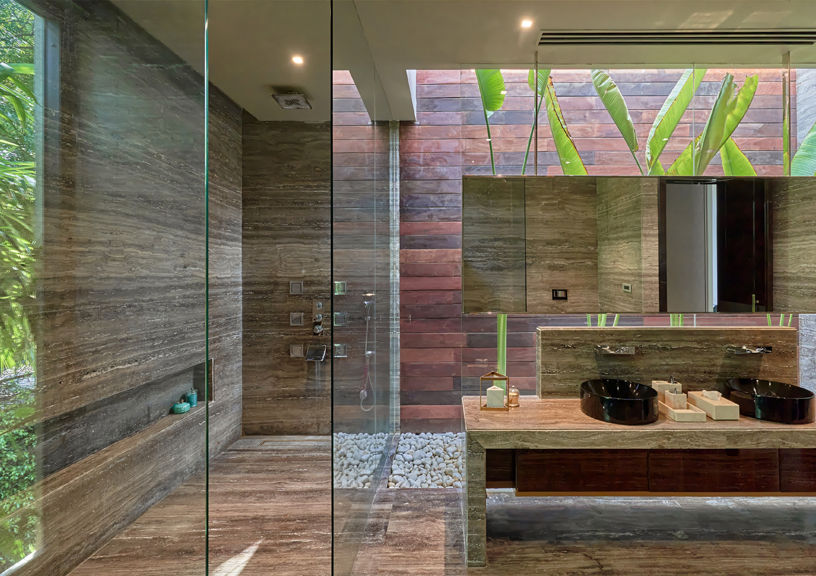 As a design strategy, all common spaces such as the formal lounge, dining room, family lounge, and the bar line the edge of this court in a 'C' formation. Fenestration systems by ALCOI seamlessly connect these areas while providing picturesque views of the outer court. Planned in a classical alignment, the court features reflective water bodies, a swimming pool and hard-paved landscaped areas. The contemporary and sleek profiles used in the exterior windows accentuate the interplay of light between these textural elements introduced on the site.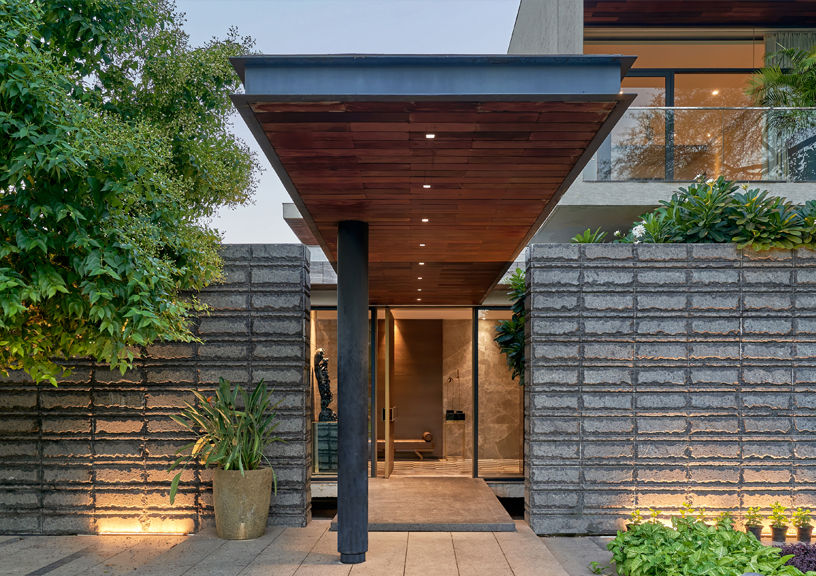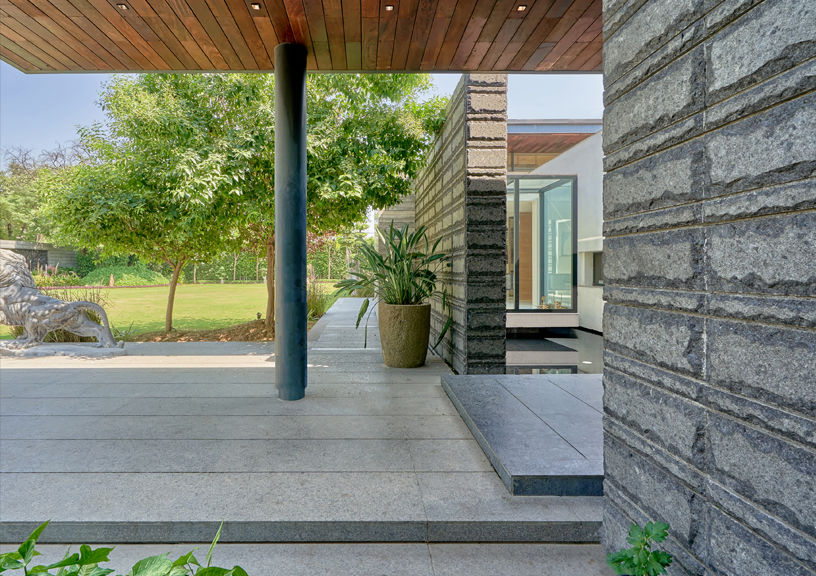 Featuring the AluFIT, AluLITE and SkyLITE systems by ALCOI, the Porch House attempts to capture the views of various reflective elements of the central court. The durable and sturdy SkyLITE range is designed to provide uninterrupted outdoor views while one is nestled in the comforts of the indoors. The SkyLITE is ideal for spaces like the patio and family lounge that run alongside the court. This range consists of modular systems with sliding tracks that enable smooth movement and are easily removable for maintenance. Furthermore, it includes safety features such as wrap around gaskets guaranteeing exterior glazing protection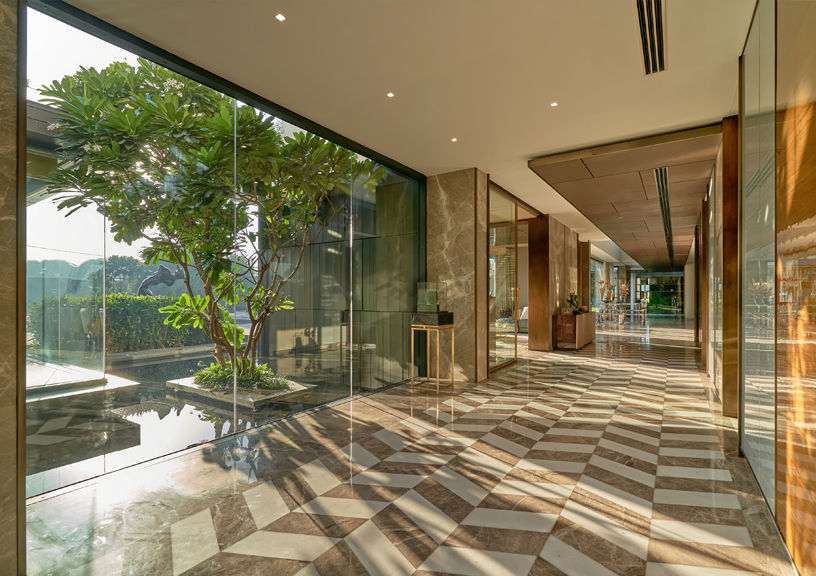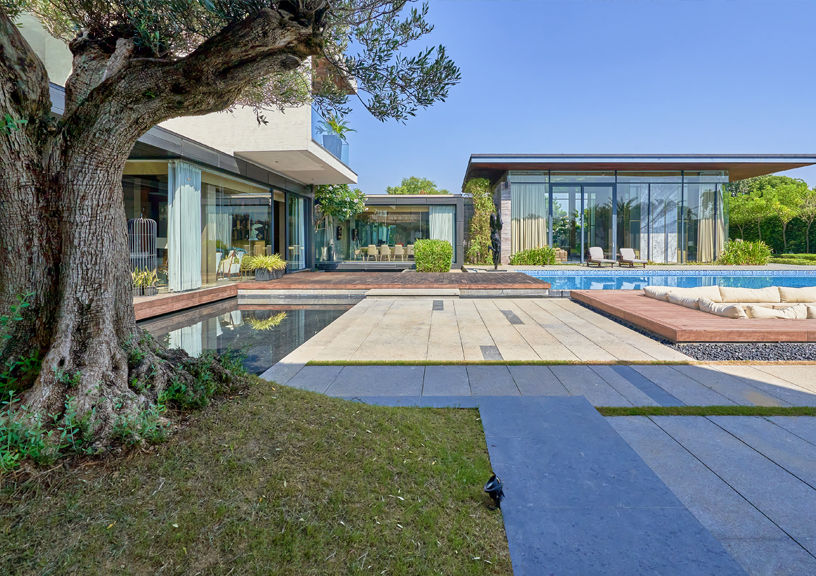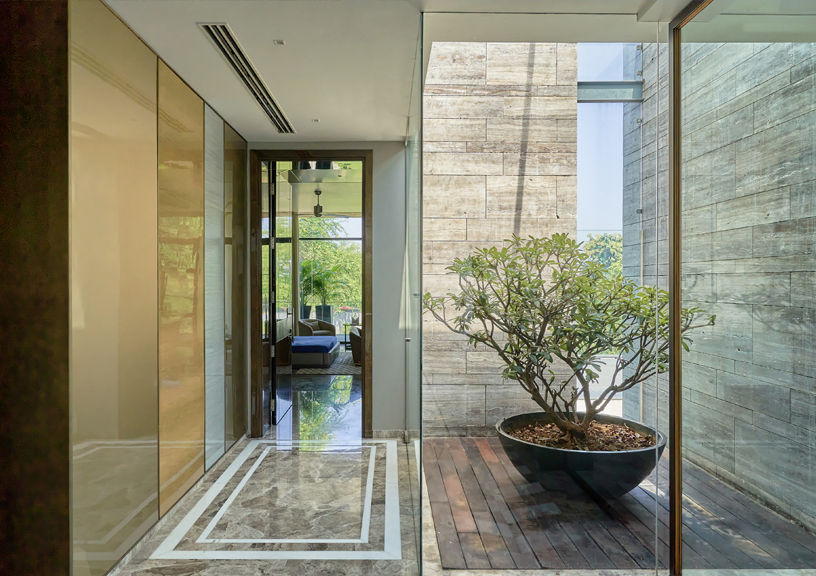 ALCOI's ALU Series comprises a design system assembled with accessories, anti-corrosive hardware, and special gaskets that ensure air and water tightness. These systems feature an ergonomic design with flat profiles and innovative sliding systems to provide a durable, structurally safe system. The minimal use of plastic parts results in better aesthetics and maintenance. ALCOI's fenestration systems are engineered to highlight the architectural features of premium residential spaces.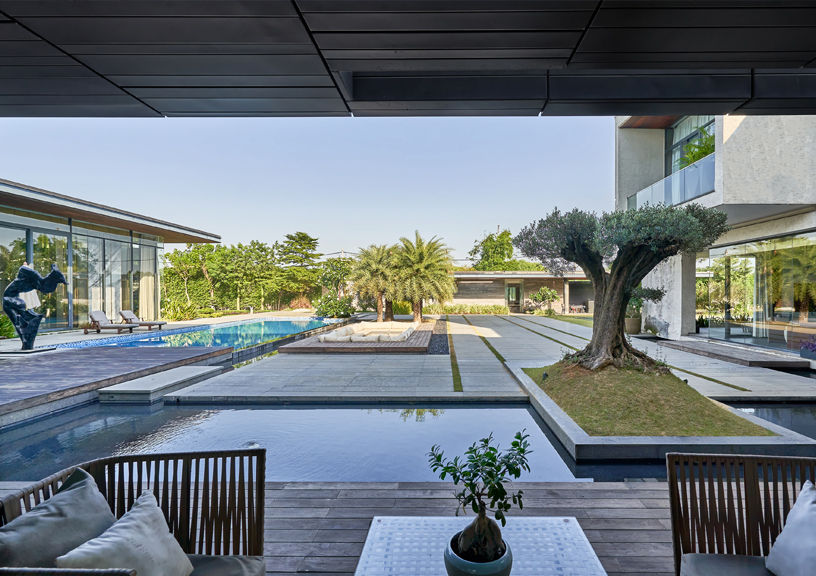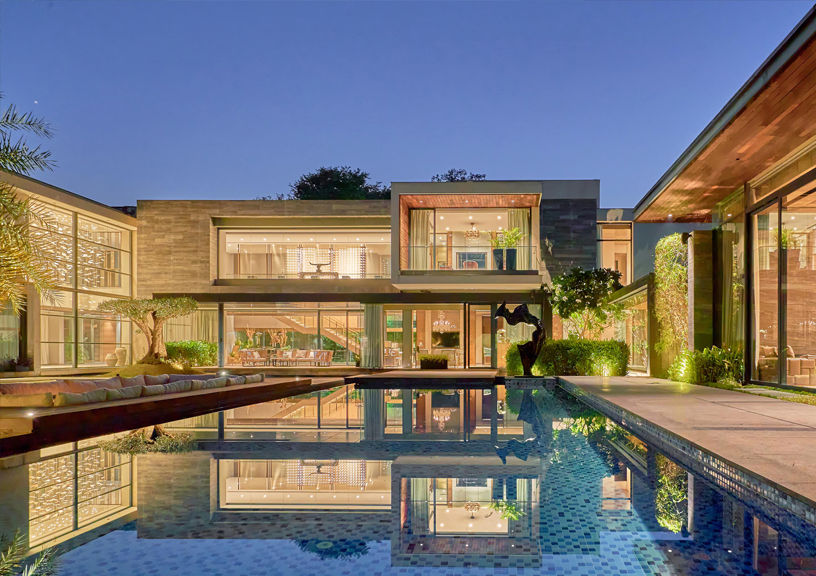 Focusing on the playfulness brought about by the varied textural elements of the court, this project highlights the quality of the early, eastern light. The Alu and Sky series from the ALCOI fenestration solutions accentuate the same. In addition, as the Porch House has sprouted around the central court, it strategically incorporates the exterior landscape with the transitory and interior spaces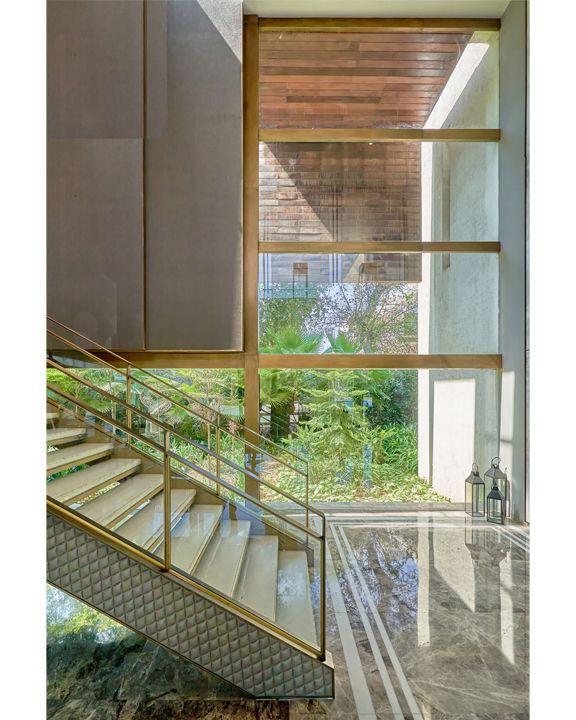 FACT FILE
Name of the Project: Porch House (Harsh Arora Residence)
Architects: DADA & Partners
Location of the Project: New Delhi, India
Size of the Project: 18000 sq ft
Area of Glazing / Fenestration Installed: Alu Series | AluFIT & AluLITE, Sky Series | SkyLITE
Photographs: Lightzone India
Landscape: Oasis Design Group
Interiors: Habitat Architects