A show stopper light installation becomes the centre of attraction at The Earthy Woven café crafted by Sparc Design
With a client brief to create an an all day vegetarian café cum restaurant -with a time constraint of 60 days and a conservative budget, Principal architect and Founder of Sparc Design Suhani Lal Sanghra began designing the "Earthy woven café". A neutral palette of beige and light wood was selected contrasted by brightly printed tiles and a splash of saffron orange. The use of cane, wicker and clay enhance the earthy character of this space.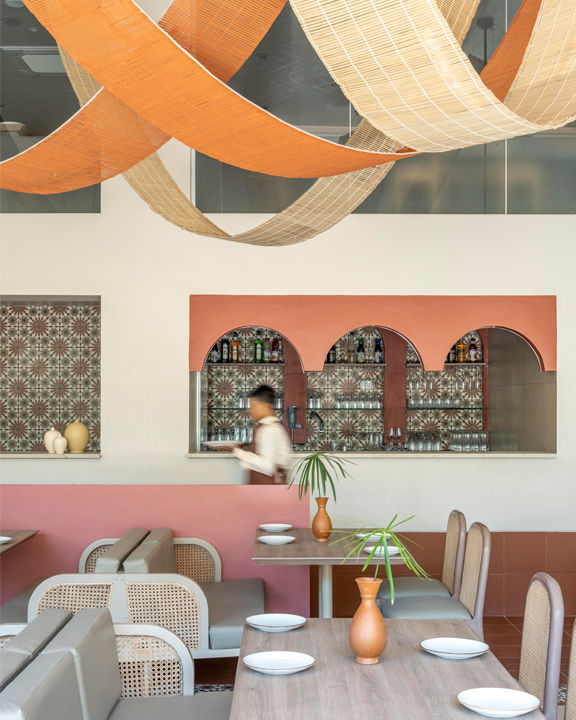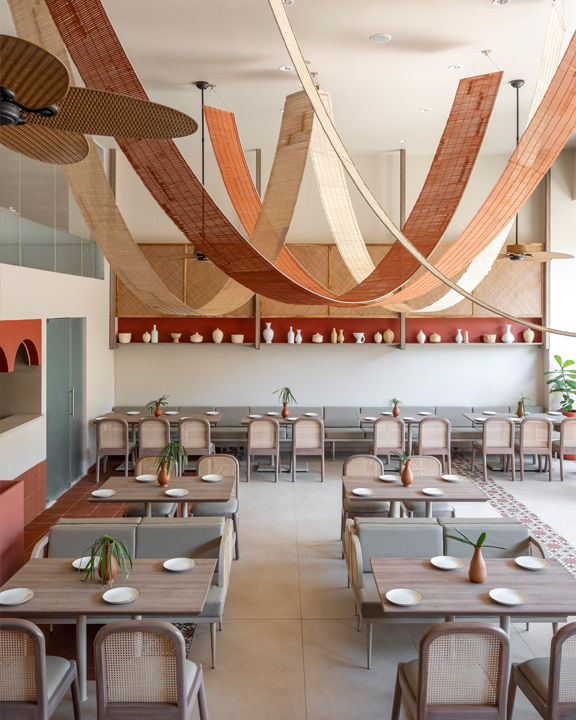 The café is located on a busy road with a visible double height space. An installation created with sweeping cane mats captures ones attention from the road outside as well as forming the focal point of the interior space. The installation inspires its character from sweeping drapes adding cheer, festivity and drama to the décor. Flexible LED profile lights have been carefully stitched along the edges of the drapes.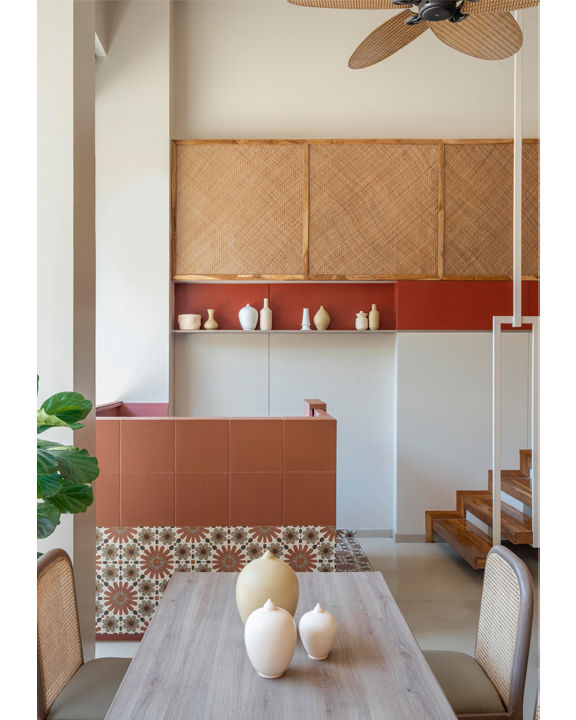 The outside seating area is minimal with fabricated canopies eight feet high forming a welcoming entrance. A neutral palette with the furniture finished in jute ropes continue the overall design language.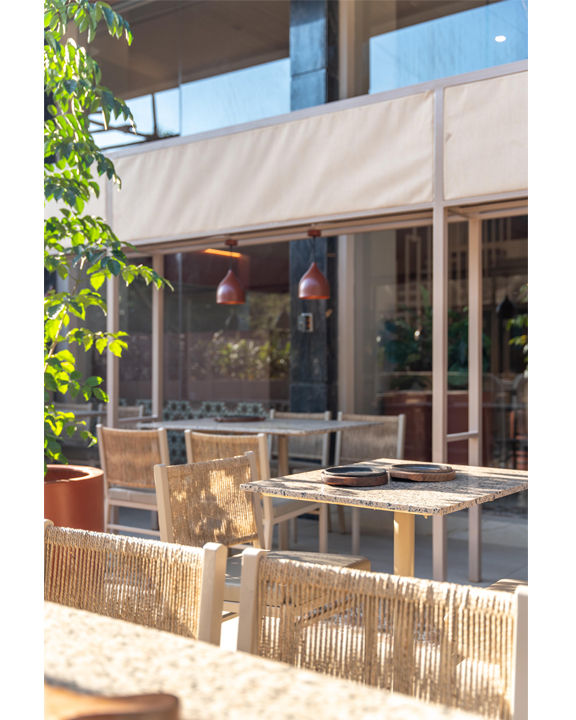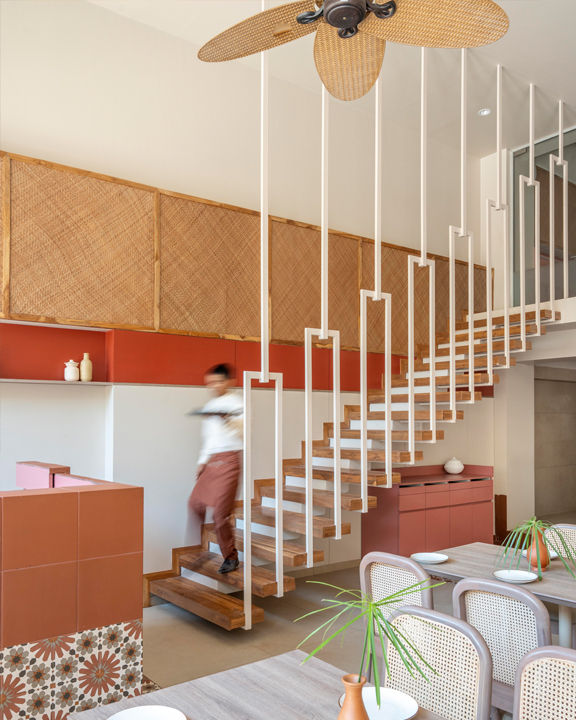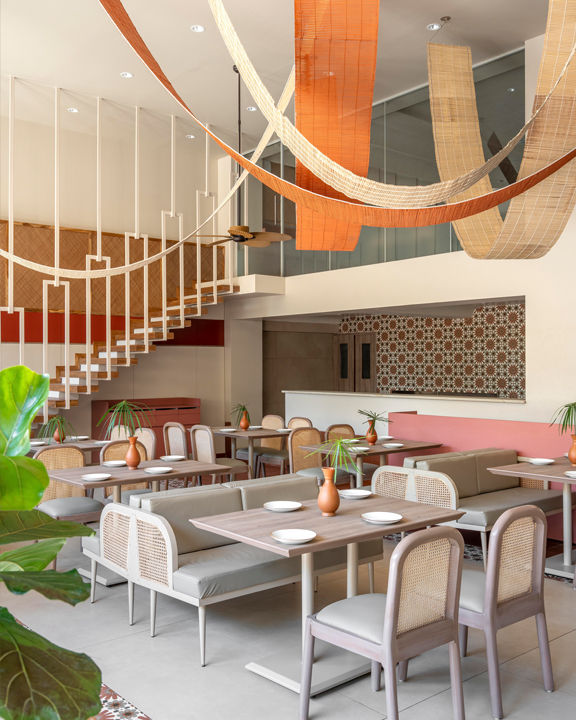 A fabricated staircase connects the conditioned and non air conditioned area. The staircase detail extends all the way into the double height – accentuating the entire volume. The steps-half wood and half metal set against terracotta and jute textures lend the staircase a statement of their own.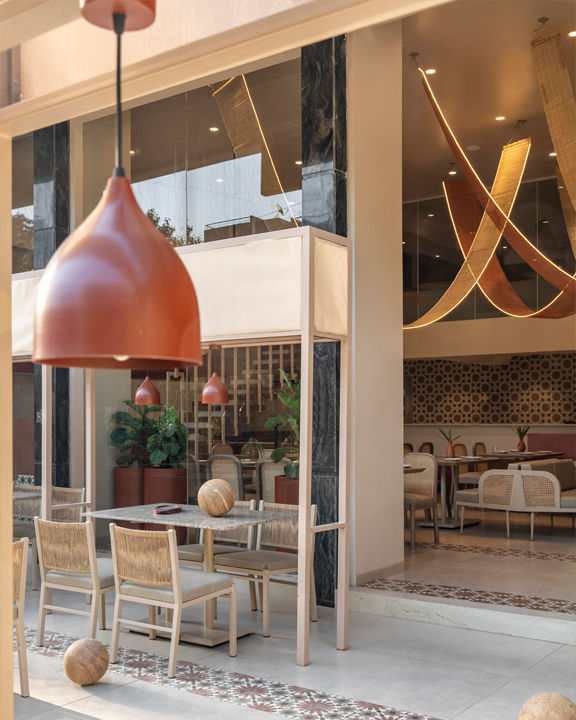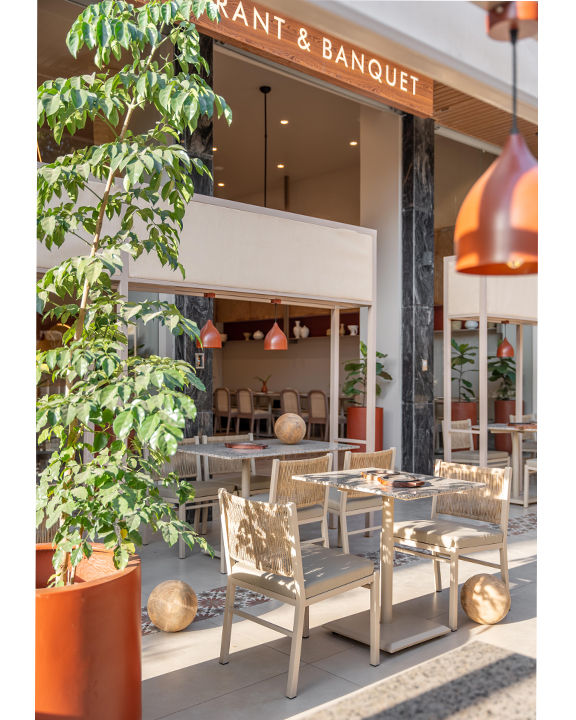 All the artefacts are locally sourced clay earthenware. Plants add a splash of color to the décor – the planters have been customized in terracotta finishes. For the mezzanine space the ceiling detail is governed by the existing structural beams – a series of curved arches span the space between the beams concealing all the services.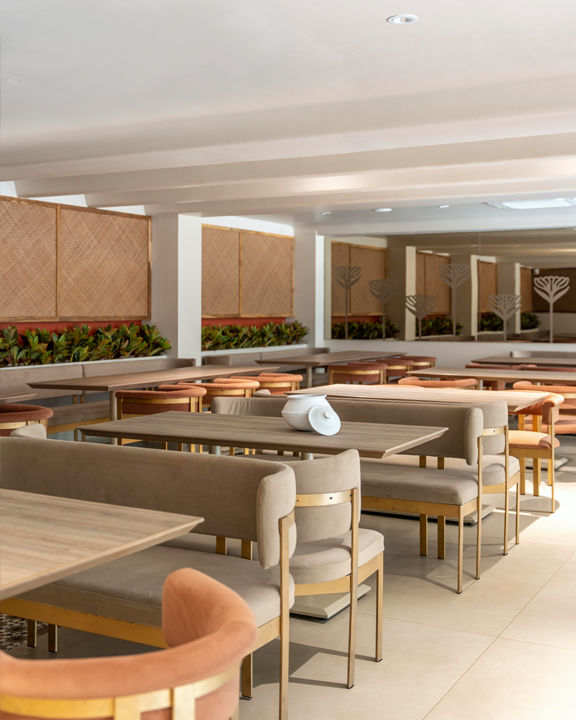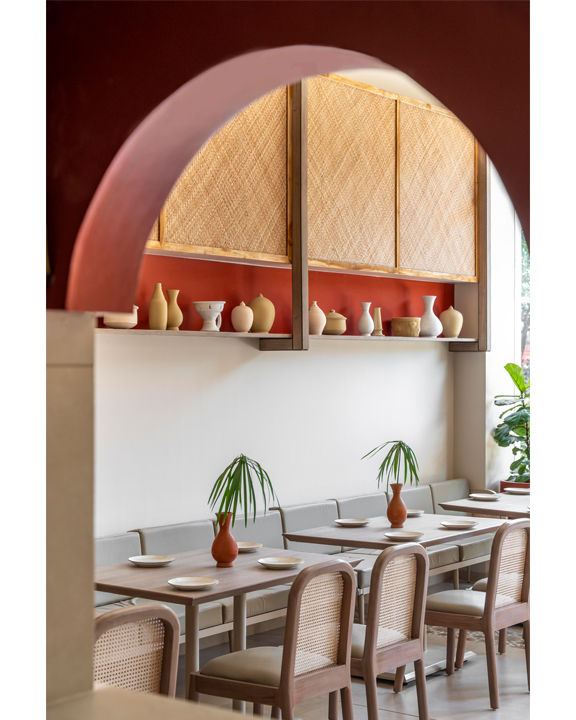 The earthy woven café endeavors to weave together earthy and neutral components with a splash of orange zest to create a lively and cheerful space.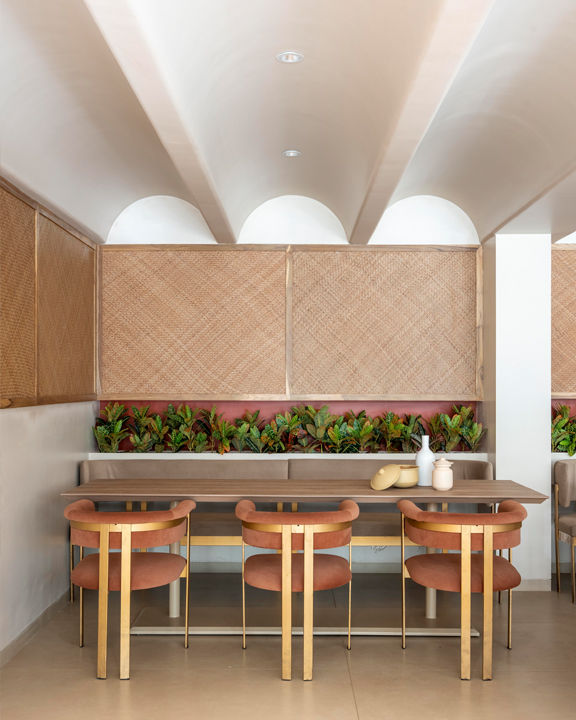 FACT FILE
Location: Bibvewadi , Pune
Area: 5100 sq ft
Firm Name: Sparc Design   
Design team: Principal architect : Ar. Suhani Lal Sanghra 
Team: Ar. Rashmi Bhojak and Ar. Sanika Shah 
Photography: Sagar Mandal – Studio Colorblind