The K House in Tel Aviv designed by Pitsou Kedem Architects is a home built in search of silence. This minimally designed residence is a response to the client's wish for an all-enveloping shelter for their family. The milky white walls blend well with the curtain walls that embrace the simple yet aesthetic interiors of the house.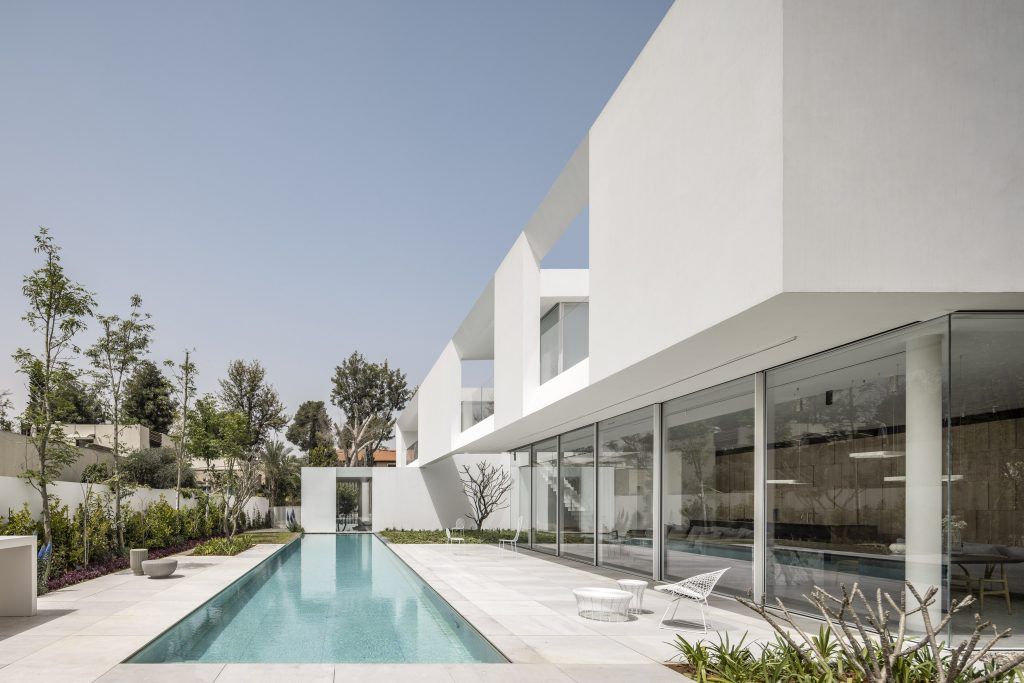 Pitsou Kedem Architects Studio was formed in 2000 by Pitsou Kedem, an alumnus of the AA School of architecture. As a practice, their designs are inclined towards simple geometric patterns however they have a varied body of work including residences, retail outlets, restaurants and more.
The central idea of the K House has been to create a "family bubble" which translates into a series of spaces providing refuge from the outside audio and visual mayhem and unlimited interference of media and social networks. A search for silence was the motive to design the house that later resulted in a design that stood for its coherent architectural language.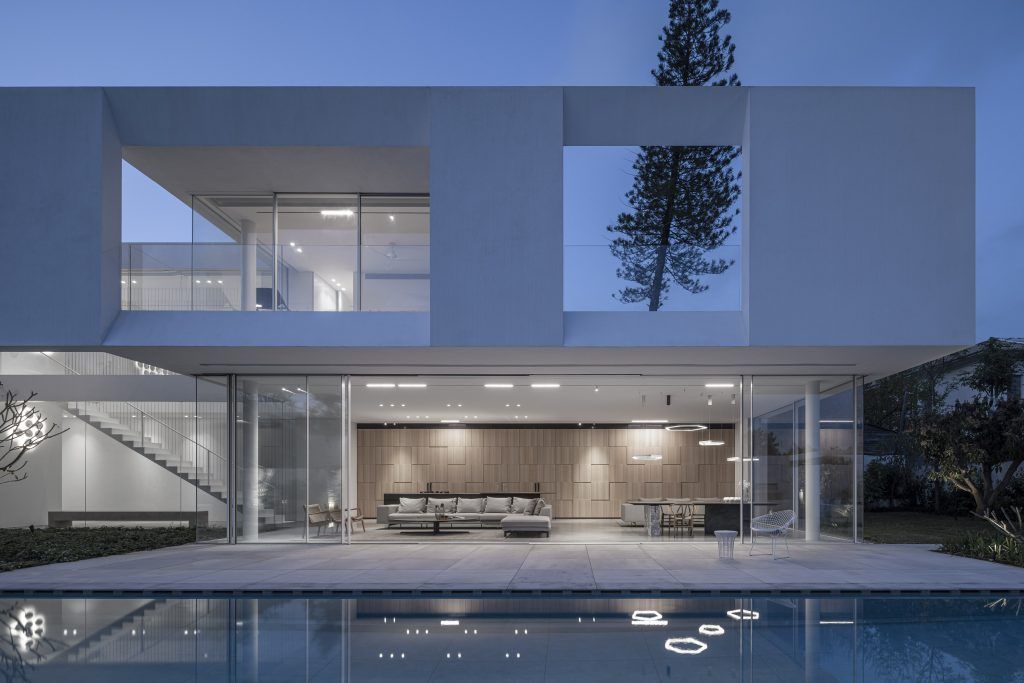 On the ground floor are the main bedroom, living room and a courtyard while the first floor houses three other bedrooms with balconies and a rooftop terrace. The house has been structured so that while viewing it from the approach street the facade tends to conceal more than it exposes. As one steps into the inner spaces, a large view opens up and the experience transitions from a busy neighbourhood to a location filled with silence and calm.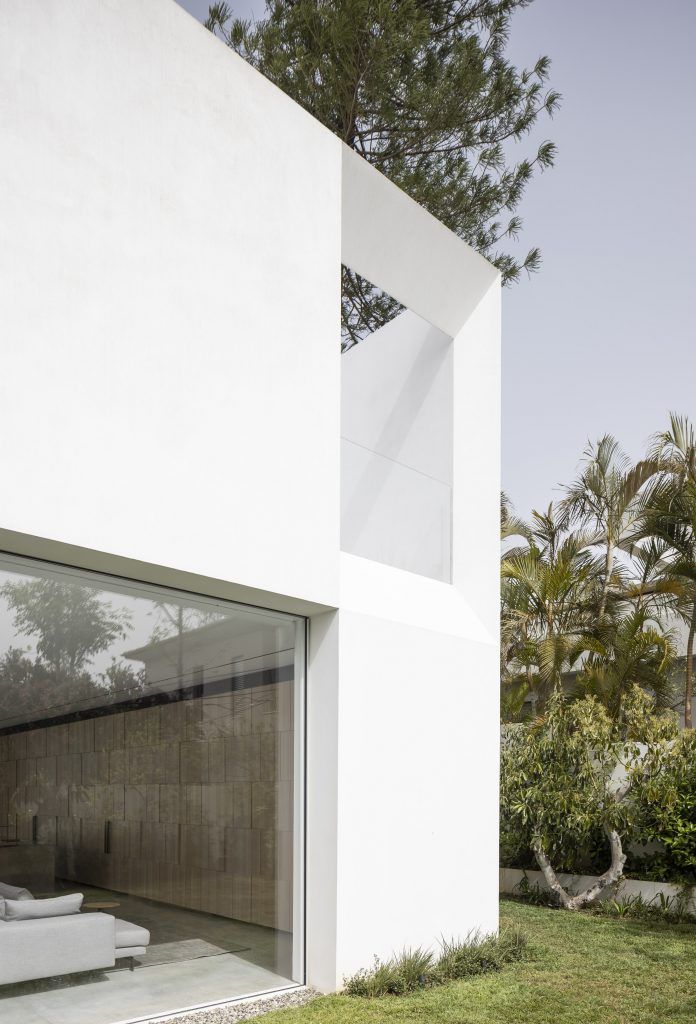 The interiors have been mainly set in white oak material for floors and walls while the ceiling remains in white just like the exterior. Referred to as an 'inside-outside house' because the interiors are perfectly amalgamated with the surroundings, the shimmering waters from the pool and green plants from the landscape depict a pleasing contrast to the eye.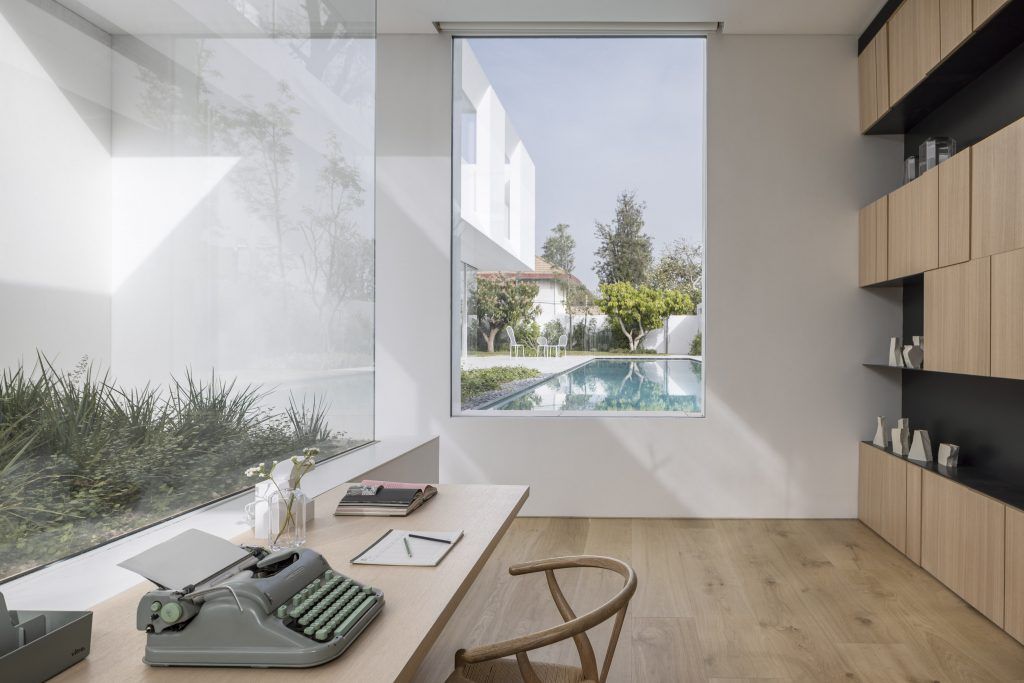 "The clean-cut architectural volumes, that were subtly composed further set the mood through an abstract almost sculptural envelope that added to the sense of mystery as shadow and light move through the spaces," said the practice.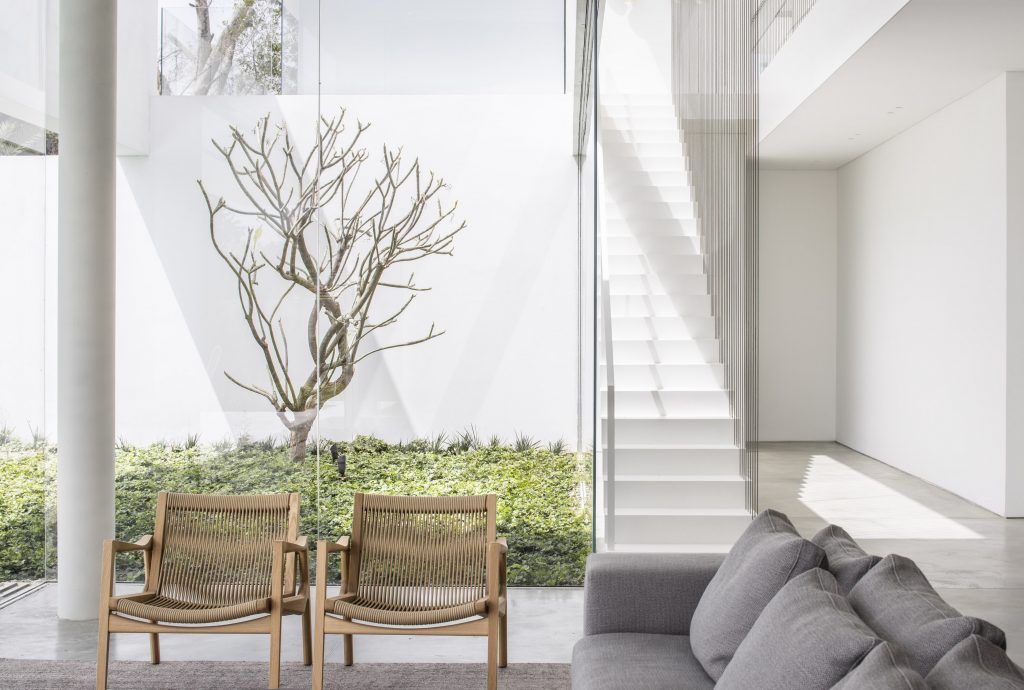 Double envelopes were designed for the house to help the user be comfortable with the warm Israeli climate and year-round sunlight. The envelope structure also helped in enclosing intermediately shaded and airy spaces meant for the family to spend time outdoors during both day and night. Also to withstand the occasional hot weather blows from the desert, internal courtyards with local varieties of plants and trees were planted. And these patios, like the one in the middle of the master suite and study, kept the interior spaces cool while improving airflow and filtering out sunlight, resulting in lower energy consumption.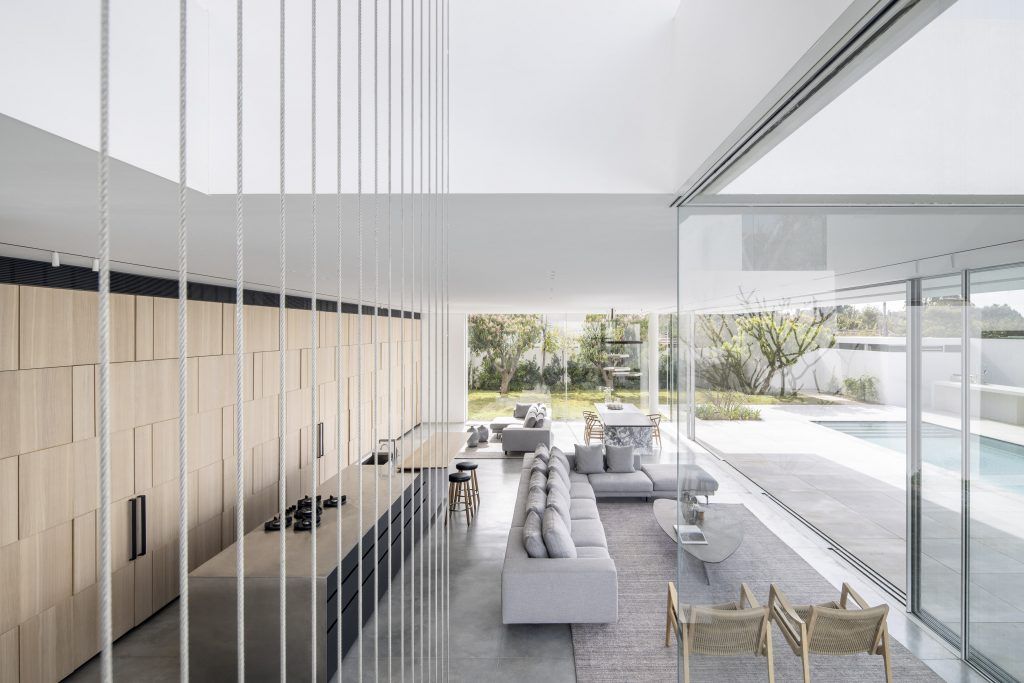 "Our starting point was to strip away the unnecessary. We wanted to design a house with a coherent architectural language that would wear its age elegantly," concluded the Pitsou Kedem studio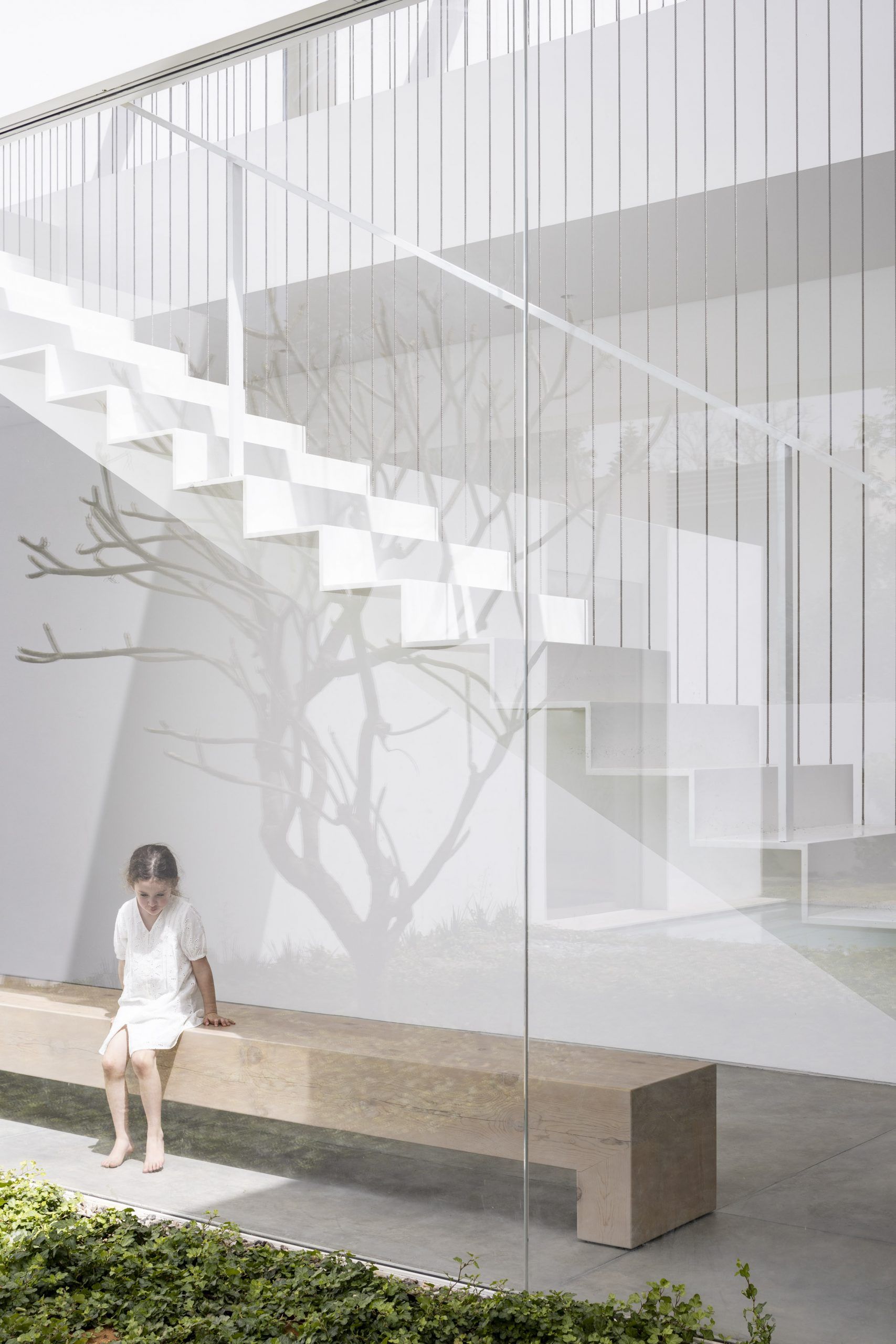 Written by: Nikitha Sunil Vallikad, Contributor at A+D
FACTFILE
Project: The K House
Architects: Pitsou Kedem Architects Studio
Location: Tel Aviv, Israel
Photography: Amit Geron