Translating Music into Design—Founder of Open Atelier Mumbai Rahul Mistri talks about creating rhythmic spaces
Rahul Mistri, the Founder and Principal Designer of Open Atelier Mumbai, has a unique approach to design that draws parallels between music and design principles. With over a decade of focused practice, he has built an exquisite portfolio of work that includes residential, commercial, hospitality, and corporate projects. His key focus is the amalgamation of automation, materials, and bespoke aesthetics in every space. Layering upon that with his signature style of "less is more," his team designs inclusive spaces that are exquisite displays of explorations in form, themes, smart technology, and a play of materials.
In an exclusive conversation with Architecture+Design, he spills the beans about his decade long practice, learnings on the way and love for music: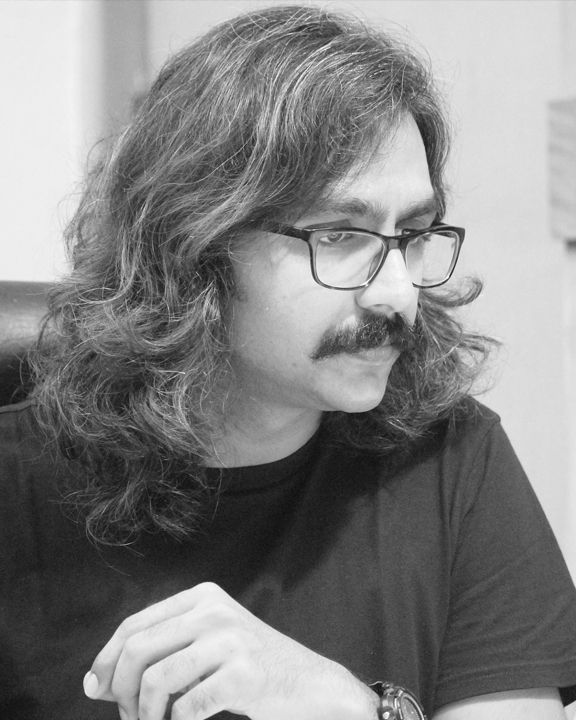 You have a decade-long successful practice. What has been your biggest learning so far being the founder of Open Atelier?  
Rahul Mistri (RM): Our biggest learning as a team is to learn from past experiences, evolve and then undertake any project as a new opportunity to research, experiment and expand our skill set. Our ethos of delivering "bold, vehement and sophisticated" design has spruced from realising that interior design impacts social factors like economics, lifestyle, sustainability and longevity as much as architecture. My biggest learning would be that "learning never ceases"–We must constantly stay updated on the new technologies and innovations in the market.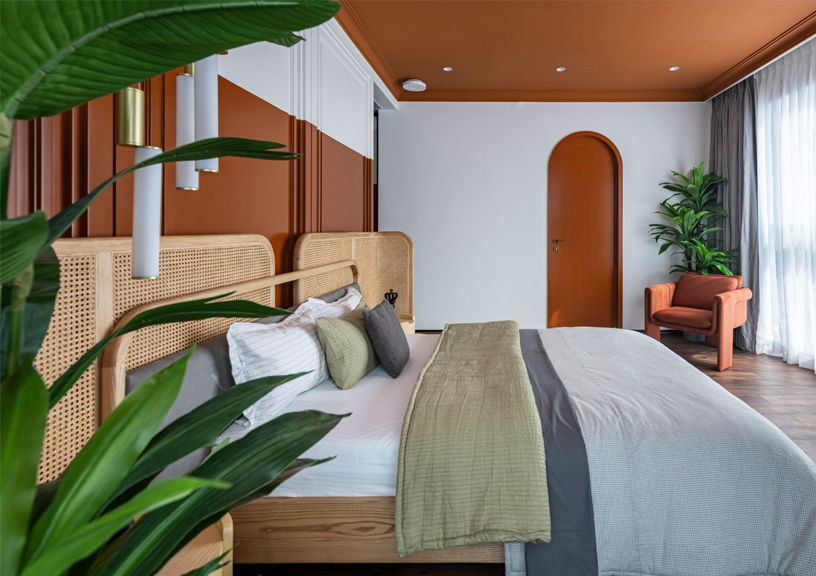 Musician, designer, professor… what role do you enjoy the most?
RM: I enjoy being a designer the most. Music, research, travel and several other facets of my lifestyle, in some or the other way, inspire my design.
Please explain your philosophy of translating the elements of music, such  as notes, beats, temper, rhythm, etc., into design aspects.
RM: Design and music share similarities in their ability to express and evoke emotions. Our team strives to blend the best aspects of these worlds. To illustrate, we can associate musical elements with the design process. For instance, Timbre (the tone of a musical note) can translate to an inclusive and honest design process, while Pitch (the high or low sound of a note) can determine the project brief and overview. Likewise, Rhythm(the pulse of the soundtrack) relates to planning and detailing, and Dynamics connect to the theme and design thought. Additionally, the Pulse (the beat of musical notes) can be connected to material layering, and the tempo of the pulse can ensure design efficiency and comfort. Lastly, Harmony (the relationship between simultaneously sounding notes)can guide how we superimpose design elements for a cohesive result.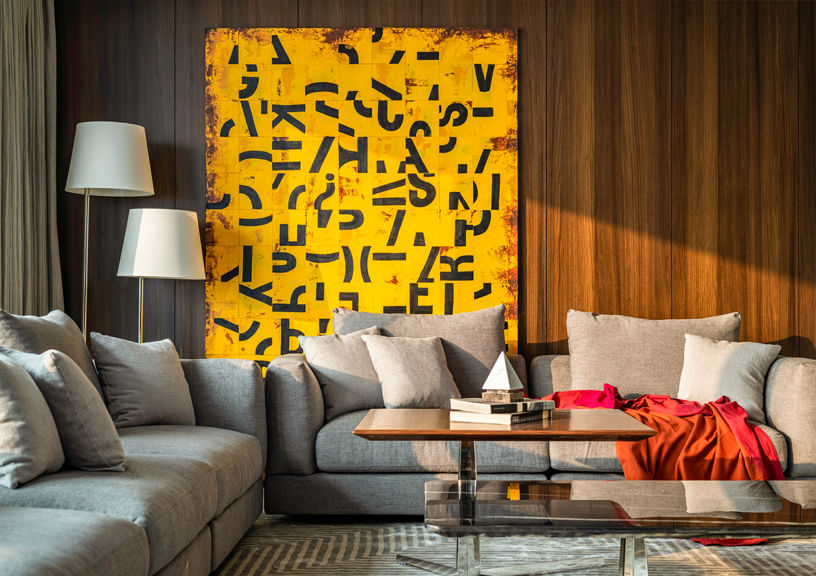 How has your perspective on design evolved or changed over the years?Especially how 'less is more' is perceived in the current scenario.
RM: We were a rather conventional group of designers when we started this journey, focused on creating the shell and detailing it. However, with time, we have turned towards a 'Yes is More' ideology and grown to become at par with international standards and traditional design styles. We have levelled up from styling shells to crafting experiences within these shells. We bring artwork, curios and accessories that accentuate the furniture pieces to create a holistic and cohesive big picture. We consciously think about every element, regardless of how insignificant it may seem, because we believe it creates a social impact on the users.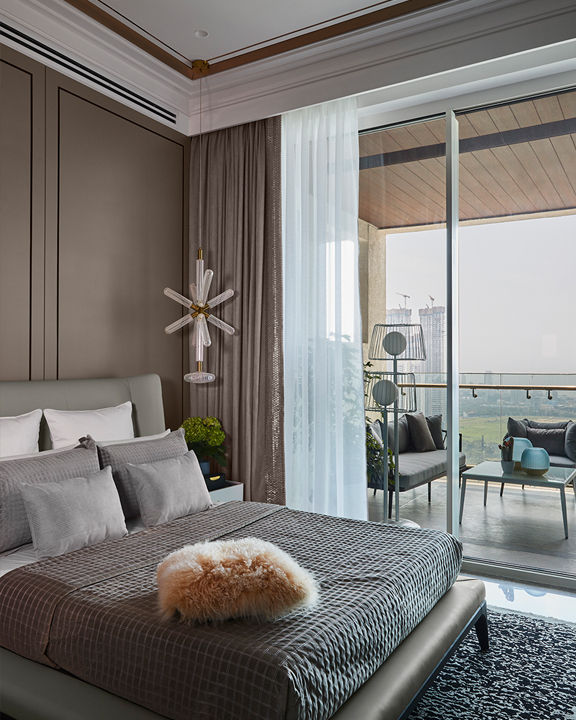 Tell us something no one knows about you.
RM: I am an introvert, and I think many aren't aware of this. I don't go out to social gatherings very often, which keeps me and our company grounded. We are happy and content with where we are and don't engage in unwanted comparisons. Although indulging in design-oriented conversations and collaborations has recently interested me and my team so we can learn and unlearn as designers.
I am almost tempted to ask you, if you had to choose between being a designer or a musician, what would you pick and why? 
RM: Designer. I still would be a designer at heart even if I had branched out to any other path.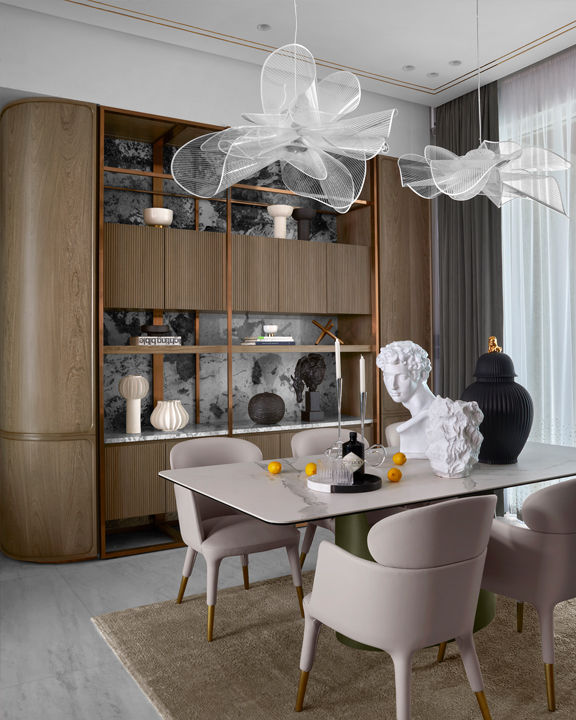 If one is to design with a future-forward approach, what attributes do you think are necessary to design something that transcends generations?
RM: Staying updated with the technology and befriending modernist strategies and innovations will surpass the coming generations. The world is changing rapidly, and we must brace ourselves for this change by equipping ourselves with the latest technology and know-how. Another essential design attribute we overlook is the range of personalisation and having an identity of its own. Therefore, we must focus on uniquely interpreting the existing standard interior design styles and themes.
Any advice for budding designers?
RM: It's important to take ownership of your career and not expect anything to be handed to you. Consistency and persistence are crucial, and prioritizing a deep understanding of your craft can help you succeed. Remember that there will always be someone more skilled than you, so take the opportunity to learn from their experiences. We are more connected than ever, and we have the opportunity to see what international standards are and implement them in our style. Another thing is to have an open mind for learning and experimentation. This is a journey of learning and unlearning, and we need to stay consistent and persistent to achieve lasting and impactful results.
Website: www.openateliermumbai.com
Instagram: @open_atelier_mumbai