Wallmakers led by Architect Vinu Daniel recently won the Royal Academy Dorfman Awards for Architecture. The award champions architecture from around the world that looks forward to the future of architecture and architectural practice. The jury, comprising some very illustrious names such as Farshid Moussavi RA; Director of the Aga Khan Award for Architecture, Farrokh Derakhshani; Pulitzer Prize-winning author Hisham Matar; Cornelia Parker RA; Peter St John and Zoë Ryan, Director of the Institute of Contemporary Art, University of Pennsylvania, was impressed by Daniel's willingness to improvise, his commitment to sustainability, and his penchant for experimenting with materials and exploring unprecedented on-site interventions.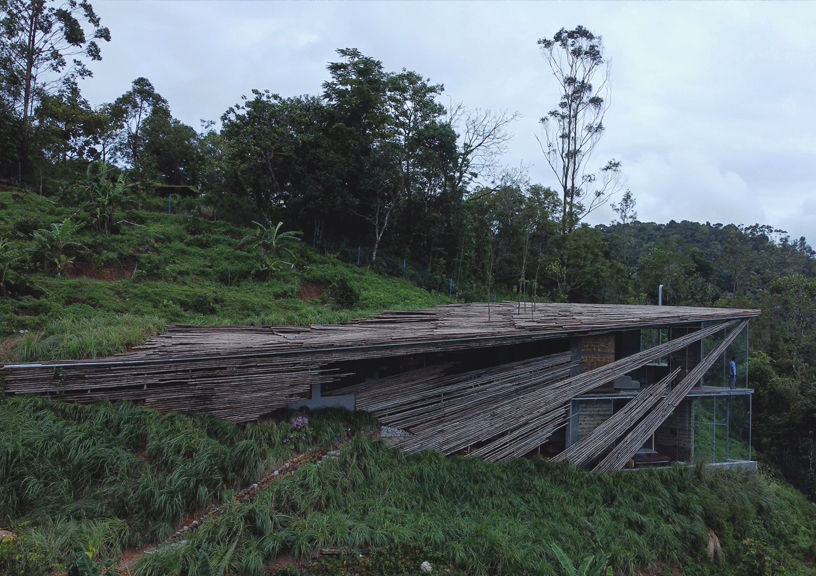 To say that Daniel's approach to architecture is unconventional would be an understatement. His creations are like oxymorons in architecture. He at once manages to make his structures inconspicuous, camouflage itself into its context, and yet stand out with its pure geometry. Like the series of sinusoidal walls that seem to pirouette around its axis in the Pirouette House, or the Ledge House in Peerumedu, Kerala, which has been designed as a shard that seems to be protruding out of the mountain into thin air. Inspired by a dream sequence, and built with casuarina poles (which is usually considered waste and used only as scaffolding), the Ledge House too blends in, yet stands out. For the Shikhara residence, Daniel translated the human habit of "holding up a hand to shield their eyes from the harsh west sun" into architecture.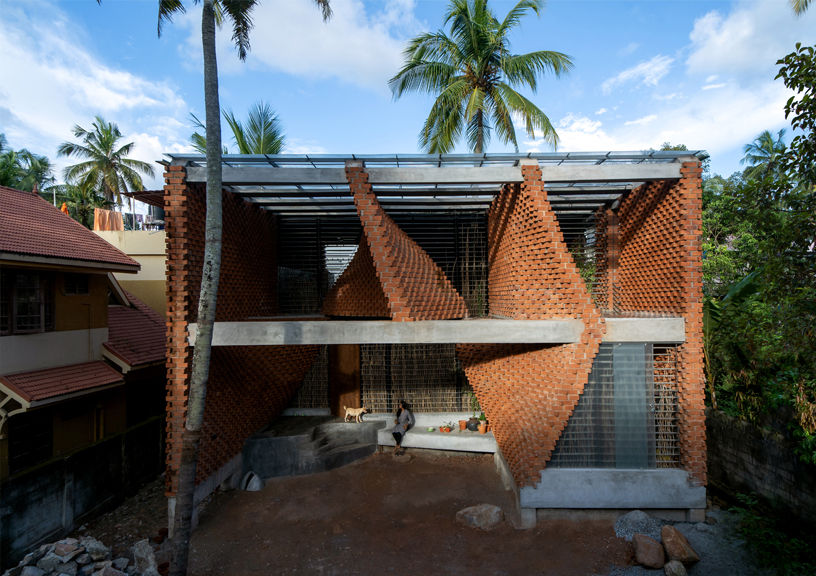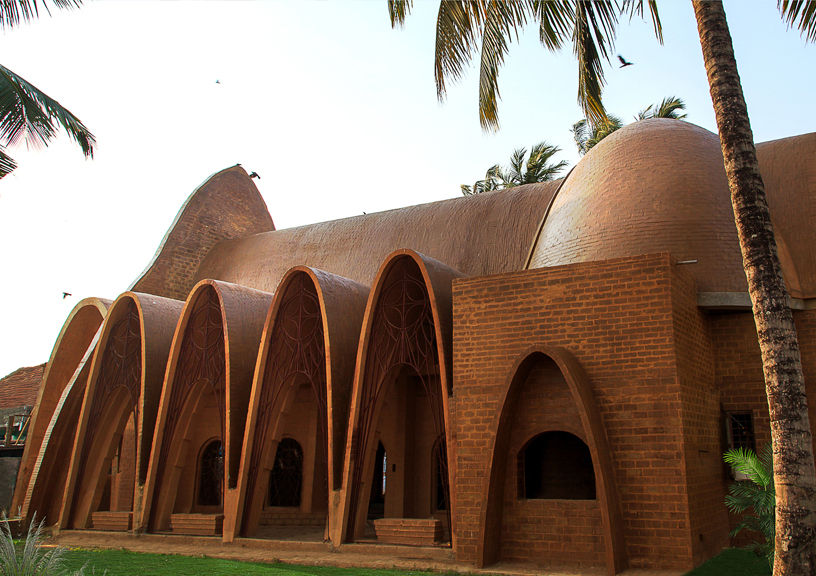 For a firm that started off as a small practice in 2007, Wallmakers has swiftly made its presence felt through small, yet impactful interventions, experiments with techniques and building with mud and waste. The 'vagabond' (a pseudonym he earned because of the nomadic nature of his practice) architect is currently building an agricultural community called Sanctity Ferme in Shoolagiri. "Here buildings are deliberately hidden in the landscape. We as humans cannot continue life without minding the ecosystems in which we live. Can we return something of it after we build? We don't need to negate everything that was living there," muses Daniel.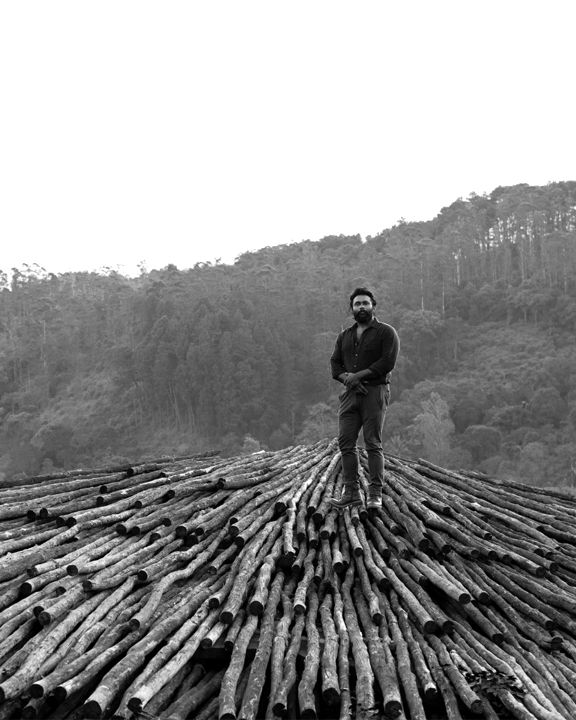 "I'm an accidental architect," says Daniel, who was born in Dubai and grew up in Abu Dhabi in a traditional Indian family. "As a child, I wanted to be a musician. But my parents wanted me to join something professional. At that point, architecture seemed like a good option." He came back to India to pursue architecture at the College of Engineering in Trivandrum. "Initially, it was a struggle. I'm a slow learner! Even my teachers used to say that my drawings were unrealistic. As a young student of architecture, who had yet not found his calling, and didn't understand or relate to the ideologies/philosophies he was learning, I felt disillusioned. It was only during my third year that one of my professors steered me towards the Auroville Earth Institute in Pondicherry. That's where I fell in love with architecture; until then, I thought that architecture is a sin we commit to nature. And I didn't want to be a part of the atrocities we commit to nature. I wanted to quit architecture at the earliest."
At Auroville, Daniel learned about the engineering processes behind building with soil, cement and mud blocks. Here, Daniel was also brought face-to-face with the needs of the people, as the town of Auroville was trying to accommodate victims of the tsunami. "My entire design philosophy has been shaped by my experience at Auroville. The most fascinating part for me was that the aesthetics, the understanding of a worldwide aesthetic, changed a lot once I went to Auroville because it was an amalgamation of so many cultures."
He started his practice, Wallmakers in 2007. For 16 years, he has designed spaces where brick, mud, scrap and waste are moulded into sculptural, poetic, almost gravity-defying structures, but all this while being in sync with its context, without disturbing its ecosystem. In a candid conversation with the maverick architect, he takes us through his journey, his design philosophy, and his experiments with mud and waste.
Here's an excerpt:
Seema Sreedharan (SS): During one of our conversations, you mentioned a special project that you are working on, on the outskirts of Bengaluru. Let's start our conversation with this project. Tell us more…
Vinu Daniel (VD): We've been in practice for almost 15 years now. It's a special project we are working on—more like a finishing school for architecture students. When we graduate from architecture colleges, all we have is a degree, but there's no knowledge or understanding of working on site. My contemporaries have often told me that I should venture into teaching architecture from a different perspective. But I shied away from it, because as a practitioner I believe that buildings and sites can teach way more than a person. It has become so difficult for architects to understand what design philosophy is because we are taught architecture more like a technical course. The design philosophy should be the very core of our learning in architecture courses, but that's not the case. And in this scenario we have to build our philosophy by practicing with a senior architect. But we often get caught in the quest for a sustainable career. I think architects have now become glorified draftsmen! There's an obvious disconnect between architectural practice and pedagogy. And that's the reason why we thought of a space of this nature.
Wallmakers has never had an office to begin with; we were always a group of travelling architects. But now we feel like it's time for us to set up a place, with a team of around 150, stationed at different sites. So this space is going to be our office, and it will function more like a design lab for young architects; actually not just architects but creatives from all fields and of all skills. It will be a space where young creatives can incubate their ideas and work on their prototypes. It's still at a very nascent stage; we've just identified a land. A land which has been ravaged, a place that has been quarried. You'll find a lot of such spaces on the outskirts of cities. Rapid urbanisation always leads to these gaping holes on the peripheries. That's how cities operate! I'm planning to take one such ravaged land and convert it into a space where young minds can come, work, experiment, research on new ideas.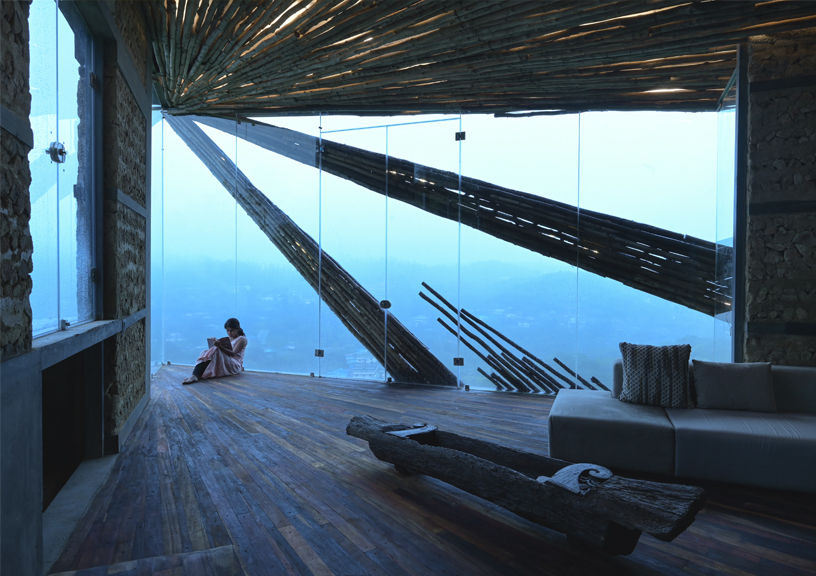 SS: Architecture was never your first preference. In many of your interviews and talks you've spoken about how a chance meeting with Laurie Baker played a pivotal role in your career. Tell us more.
VD: Before I met Laurie Baker, I was ready to quit architecture. Like I said before, architecture is a catastrophe that happens to any ecosystem. I was grappling with questions as to why we are doing this to our ecosystem? Fortunately for me, Laurie Baker was based in Trivandrum, very close to our college. Surprisingly at that time, he was not as celebrated. His style of architecture was criticised. But the evening I met him (it was for some competition), my perspective towards architecture changed. I still remember his words, "A butcher has a bigger role than a doctor." Those words resonated with me and stayed with me. His philosophy of building around trees sounded unique to me at that time. These days it has become a norm, but in those days people were razing down trees indiscriminately in the name of architecture and construction.
There are other architects who have inspired me—Louis Kahn, Antonio Gaudi, Satprem Maini, but Laurie Baker remains the strongest influence.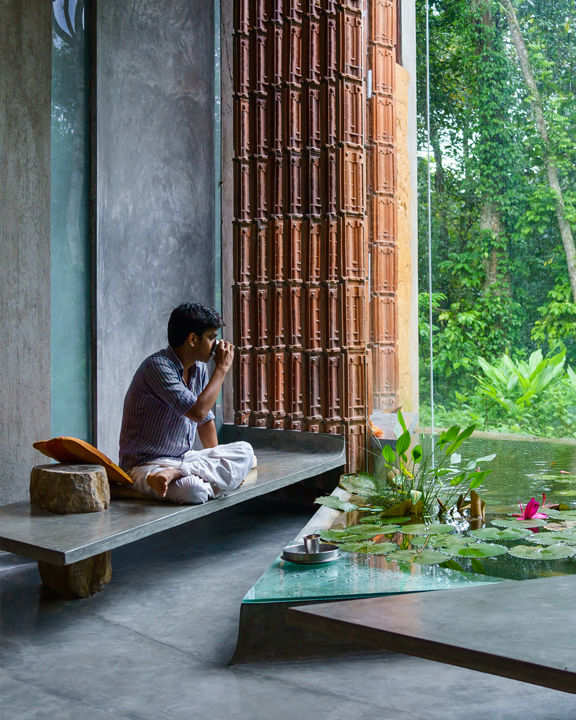 SS: You advocate building with waste in most of your projects—tyres, bottles, discarded wood, mud! It wouldn't be wrong to say that every one of your projects is a statement about waste issues.
VD: When Laurie Baker was planning to leave India, the Father of our Nation, Mahatma Gandhi said something very pertinent to him, "If you can build with a five-mile radius, with materials that you procure from a five-mile radius, then that would be the best type of homes that India or the world would require." Unfortunately, when I looked around my five-mile radius, it was filled with a lot of waste. India, has unfortunately become a garbage dump for many other countries, including India itself. So if you can find a methodology where the waste can become your home in a brilliant and artistic way, I think that is a solution, isn't it?
SS: You work with humble materials, but your architecture is spectacular. You talk about camouflage architecture; but each of your creations stand out with its spatial geometry. You are equally invested in aesthetics, aren't you? You have elevated sustainable architecture to an art form.
VD: Of Course! Why do people like Apple? Why is Tesla so popular? It's not just about functionality or the message of sustainability. I believe that the spaces we make should be both utilitarian and alluring. Why must mud houses look like poor men's cottages, and not be a reflection of your personality and your lifestyle? Being sustainable is not about going back in time and doing things the way our ancestors had done. Being sustainable means looking forward to the future, looking forward to new kinds of technologies and techniques that are more progressive and sustainable.
SS: Your choice of materials is unusual and unconventional. For the Ledge House in Peerumedu, you used casuarina wood (which is usually used only for scaffolding) and ferrocement for the exterior envelope. Tell us about your choice of material and what determines them.
VD: I always say, look closely, the site itself might give you some signals, some ideas! The idea of using casuarina came along with the need to utilise a local material that was a fast-growing tree, whose wood is often considered as a waste material employed only for scaffolding and fencing. It is important to use fast-growing, native trees to ensure minimum impact to the ecosystem. In this house, we further supported the casuarina-ferrocement composite roof by planting casuarina trees at the onset of the construction in the central courtyard of the house.
In the IHA Residence, we used a mix of steel-enforced bamboo. We also used the base plate of washing machines as scrap grills instead of fresh factory made ones. The intent was to propagate the idea of upcycling as well as to provide a medium of income for local labourers. Through our practice, we have tried to bring small changes in the usual routine of wastage by inculcating something we regularly see in junkyards. The use of washing machine motor base plates, welded together not only encourages sustainable living and reuse but also adds to the beauty of the residence.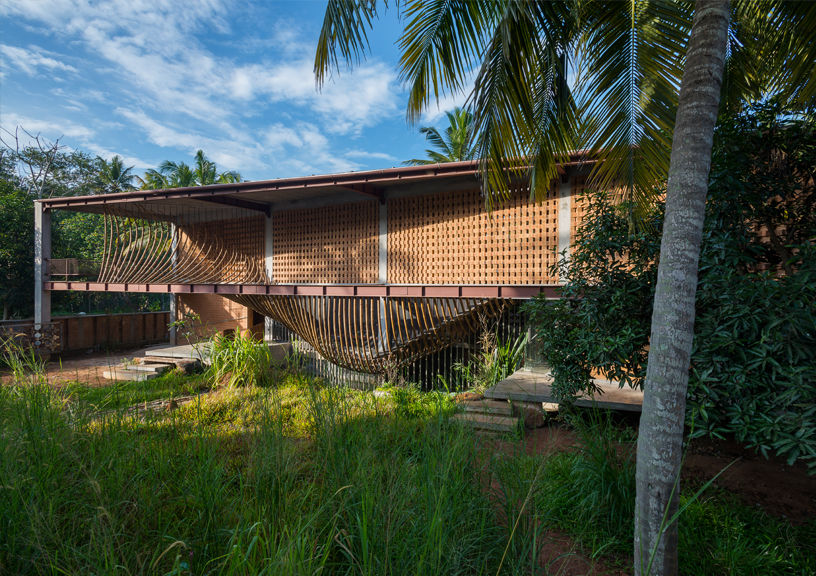 In the residence we designed for Biju Mathew, we had to consider local nuances and economic constraints, so the materials were responsibly chosen; the walls rose out from the earth that was dug out within the site, the debris from the earlier building was turned to a curvilinear wall that forms the central courtyard and becomes the central focus of the house, which is called the Debris Wall. Recycled wood is used to create the furniture which derives its form from boxes to store lots of books for the client who is a school teacher. Further green initiatives include a rainwater harvesting and recycling system and a responsive passive air circulation achieved through the careful planning of the courtyard and the facades. The windows protected with meter boxes from a local scrapyard create a mural on the rammed earth walls as the day goes by. Coconut shells used as fillers in the concrete roof give a contemporary touch to the structure. The latter half of the house incorporates Ferrocement shell roofs. Looking at the local context, the project strikes out, humbly maintaining its commitment to the society and the environment.
SS: You often mention that "Site is God". In many of your interviews you've mentioned that the site governs the design. 
VD: The first question that always comes to my mind is 'why must we build here?'. We need to understand that our habitat doesn't only belong to us, we must seek coexistence with nature. Can we consider leaving some niches, adding more tyres or eco-friendly materials to our walls, so creatures of an existing ecosystem can also perhaps build homes in some tiny corner? Can we leave some part of our land without our footprint—just bio-fence it? That's really how our ancestors used to build homes. In traditional homes in Kerala, you would often find a space called "Sarpakavu" (sacred abode of snakes). The inhabitants were often prohibited from disturbing the sanctity of the space, except on sacred occasions. Sometimes, you just have to look back to the past to understand how to build sustainably, and how to improve the existing eco-system instead of creating a new and artificial one. Sometimes, I'm more proud of what I didn't build or rather what I was able to preserve than of the house itself. And with every new project, I become a student of the land again, and the site defines the process.
Often you tend to build over swamps and pits without realising that these are actually important for the existing ecology. For instance, the IHA Residence in Mannanthala, Kerala, had a swamp and two snakes in it. The owners were not too comfortable with the thought. So, we built an enclosure for them and elevated the house over it in such a way that the snakes could not get into the house and no inhabitants of the house would come in contact with them. They are the real inhabitants here, aren't they? What right do we have to throw them out? And then snakes are wonderful guardians. They defend the house against infestation of rodents and insects. But the owners were still uncomfortable with the idea, and they got rid of the snakes. And soon enough, the rodents, and the insects were back to trouble them. You have to understand, everything in nature exists for a reason! Once we understand that, it will be easier for us to build sustainably.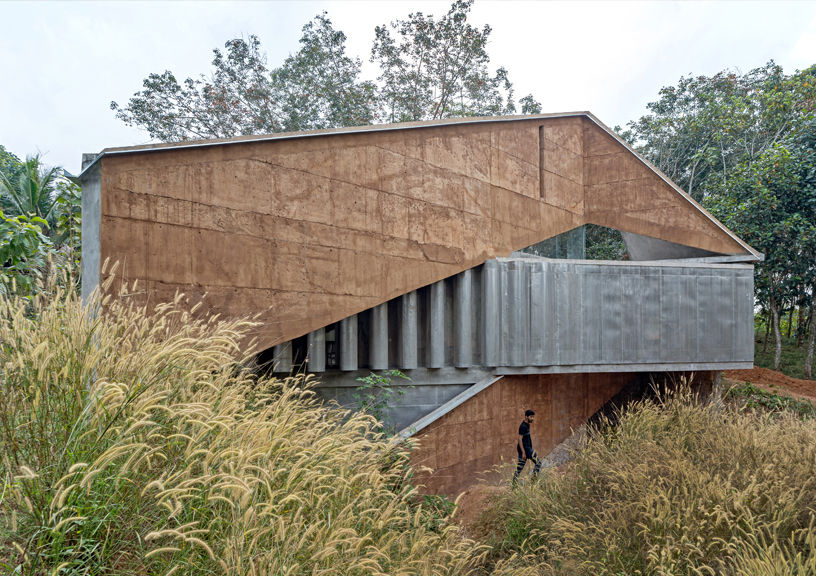 SS: You've earned the pseudonym of the 'vagabond' architect. How did that happen?
VD: Well…people gave us the name, and we proudly made it our own! When I started practicing I realised that most architects spend 95% of their time in offices. Office is supposed to be a place where you make your drawings and plans, and then later go to the site, investigate, interact and create at the site. Somehow, I believe the office culture has overturned the architect's creative culture. The architect's inquisitive nature has been completely overturned by the office culture. I think this leads to big differences in what the architect thinks and what really happens at the site. Initially, even I had an office space, but as work grew, I realised I was required more at sites. There were so many questions to be answered—from masons, contractors, clients…To answer these questions and to educate myself, I had to move out of the office. This interaction, I found, is waning in office culture.
Another problem that I've noticed is the fact that a lot of young architectural firms invest a lot of money in creating their office spaces in the hope of luring more clients and getting more work. I think this is a wrong endeavour. Here, instead of focusing their energies on creating good architecture, the focus shifts to sustenance of the office. In 2014, I shut down my office, and I decided to shut down my office space, and travel and work from my sites. And that has been the practice till now. So yes, I'm a vagabond architect.
SS: You often say, "Architecture is a sin committed to nature."
VD: Architecture, most of the time, it's a building for a family of four, encroaching on thousands of families that are already staying on virgin land. There are many trees, many insects, birds, rocks…there are many ecosystems. We suddenly encroach upon it and say this is our land! I believe that architecture in that sense is a sin!
Mankind finally has to question itself… somewhere we have to restrict ourselves from conquering, enslaving and concretising everything. Instead, why can't we share a symbiotic relationship with nature.
SS: You speak a lot about camouflage architecture…
VD: There's a lot of conversation around camouflage architecture. We as architects need to understand that the right of the observer is not just observing, or admiring our work. Our work is miniscule or obscure when compared to what nature has to offer. Our work is a sad satire compared to what nature has to offer! People often get disappointed when they find an opaque, white box in the middle of nature. Architects need to address this, and find new and innovative ways to camouflage their works. Architecture must obey the ecology of the land; on a hill, the building must be in a symbiotic alignment with the landscape and ecosystem. Camouflage architecture is the way forward!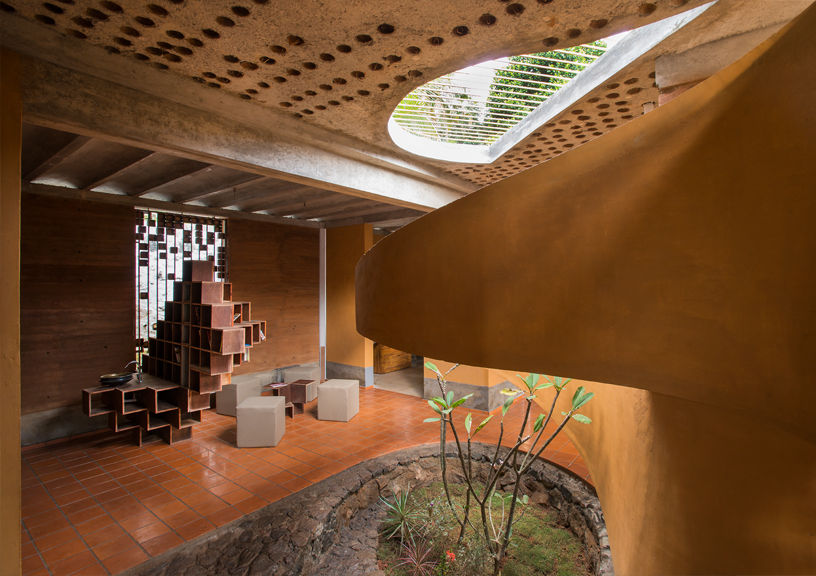 SS: Tell us a little about your current projects.
VD: Currently we are working on a lot of projects where we are using tyres. We are making schools, museums, all with discarded tyres. Per day wastage of tyres in our country alone is around 3.5 lakhs. And the worst part is, adding to this wastage is foreign garbage. Architecture is a place where I think we can reuse tyres. We are still a developing country, and we need millions of shelters. Architects like Michael Reynolds have already proved that tyre construction is a viable way of construction. I believe these two problems can join hands —the need to provide shelter, and the need to discard tyre wastage safely and neutrally. Tyres houses are the best way to end the pollution caused by tyre wastage.
SS: The ledge house was inspired by a dream sequence. But what would be your dream project?
VD: Fortunately, all my projects have been my dream projects. Finished projects are dreams come true, unfinished projects are dreams yet to come true. But thankfully, I have done some very interesting projects.
For some reason, I've always been drawn to religious edifices. I've already done a church, I would love to do a temple, a masjid…