In conversation with Khaled El Mays, the Lebanese designer that crafts furniture with a soul
Celebrated Lebanese designer Khaled El Mays seamlessly blends traditional craftsmanship with a keen eye for luxury, all within the innovative context of contemporary design. In an exclusive conversation with Architecture+Design, he gives us a sneak peek into his early life, his dilemmas between what exactly he wanted to do and founding his eponymous multi-disciplinary design studio Atelier Khaled El Mays.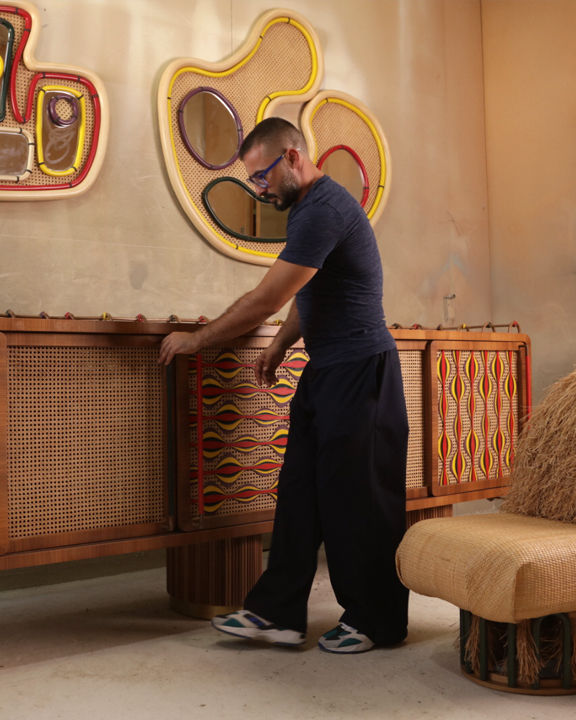 Read on to find out how his deeply organic process and the balance he concocts between traditional craft and innovation:  
Tell us a little about your early life.
I grew up in the Bekaa valley with lots of memories outdoors and in nature. Growing up having an artist mother shaped my interactions with the arts—she was very fond of interior design and always had design and art magazines lying around the house. Hence, when I was growing up it was pretty normal and frequent for me to be flipping through the pages of these magazines, and by default assimilating a lot of visual data. At that time, it was out of sheer curiosity, and I had no idea I would end up doing similar work let alone being featured in many of them.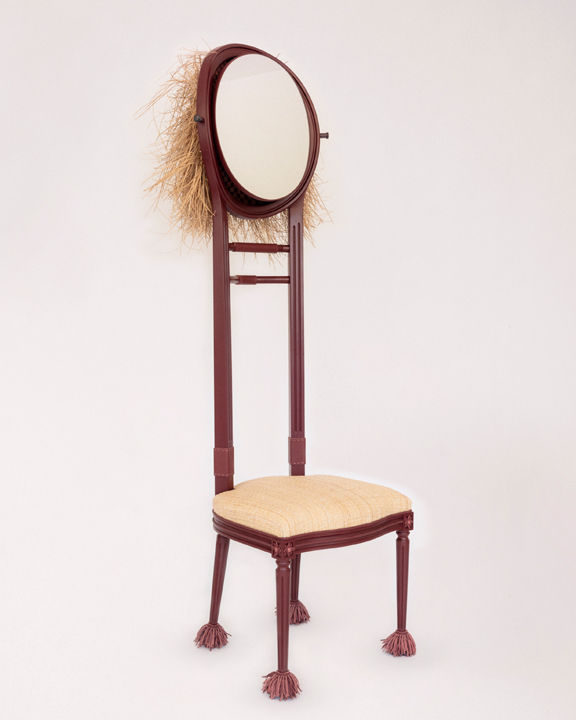 Have you always wanted to be a furniture designer? When was the first time you felt a liking for design.
At some point in high school it became clear that I am more interested in design and art more than other subjects, however, I have to be pretty honest, even in the first 2 years of architecture school I was still debating if design was a real passion or just a way to run away from the other subjects of studies that I knew I didn't like! It was only when I pursued a master's in fine arts in New York that my mind started opening to the potential of having an architectural background and infusing it with pure art studies. It became clear to me that the scale I am interested in exploring is something that bridges both conceptually. Furniture became the obvious choice that allowed me to apply design and art theories and turn ideas into forms that are for sure smaller in scale than architecture but faster to produce.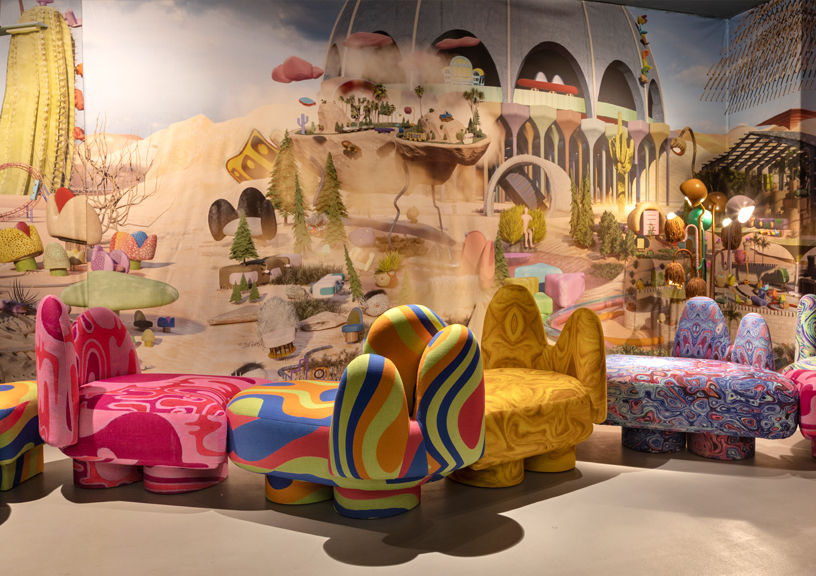 You studied architecture at Pratt and then returned to your native place. What was the biggest learning from your time in New York and how did it aid you in setting up your own practice.
I studied architecture at the American university of Beirut and pursued master's in fine arts from Pratt Institute. New York was a big turning point in shaping me as a designer. When I arrived in the city, my education had provided me with the right tools of how to be a designer, but New York gave me the ideas, theories, the time to figure out what to do with these acquired tools. It allowed me to see art and design as a whole new industry versus what was only theoretical educational in Beirut.  
I vividly remember this meeting with a job placement adviser in Pratt Institute. That was the first day I had to verbalise exactly what I like to do and where I fall in this large spectrum of art and design. After 20 minutes of explaining what kind of job I was seeking, and to my utter shock, I was advised not to waste time finding a job and instead to go ahead and just do what I just described myself.  
That was a very clear, honest professional advice yet extremely scary because under normal circumstances, they would have asked me to go through a couple of studios and apply. Instead, they just asked me to do something which is not just ten times harder to achieve but also needs immense discipline for it to succeed.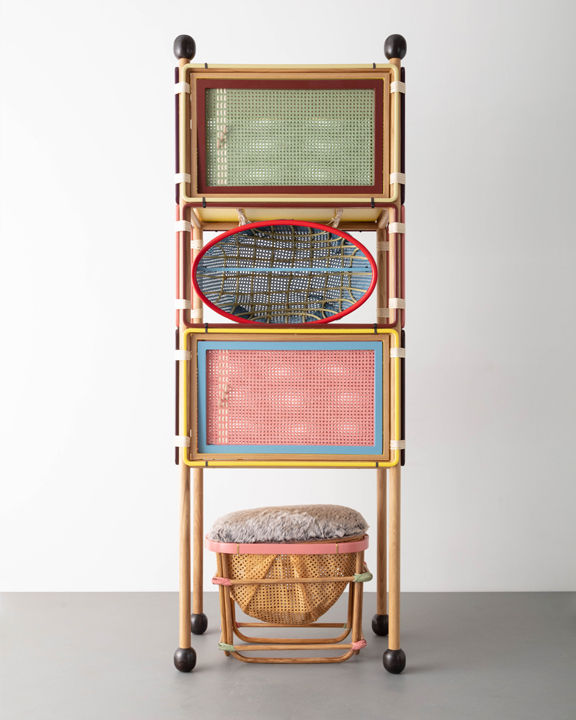 You are known to create furniture with a soul. Please take us through your design process, from the inception till you see the final executed product.
I always start with a vision board (digital) made of images that vary—from furniture pieces to animals, to flowers, trees and objects, to photos I took on the streets, basically anything that catches my eye related to a preset idea or a theory that I am exploring at that time. The vision board is gradual and sometimes, it takes way longer to build than usual. I then start exploring shapes and typologies that are a direct outcome from these images. In this phase of creation, I usually go fast and dispose and discard faster. I explore as many forms and details as possible.  
Another vision board is built at this point but made from a series of forms created in the studio that might be functional or not. At this point, it is necessary for me to hibernate on those images and forget about them for a week or so and move to something else. Once I have assimilated all the data, I go back to these images and by that time I usually know exactly what will be used, discarded or transformed. The design process starts at this point, and we start working on a very specific item and typology. A lot of iterations happen here and what goes into production is the most successful attempt that has something special to it or a 'soul' as you call it! It is very important to me that the pieces feel alive that they get the ability to speak to you somehow by evoking or triggering some emotions, thoughts or memories. We edit a lot to reach that stage and sometimes it's a very frustrating process because I know very well that if I don't get there I will have to redesign!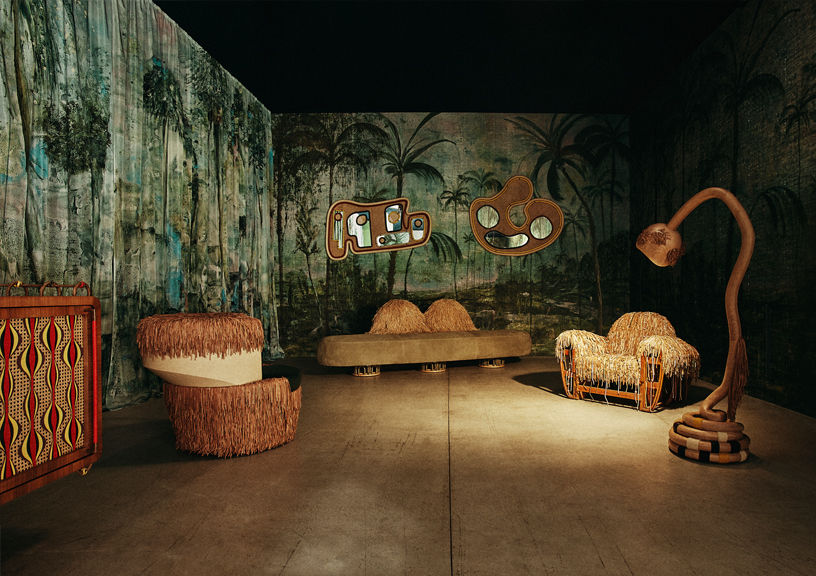 Please tell us about the first piece of furniture or a project that you designed. How would you describe your own evolution from the time you started to present day.
It was 10 years ago! It was a very simple visual idea explored in an array of colors scales and typologies. Some of these typologies are still my personal favorites. The Rhizomes series, as simple as it was as an idea, it was made rich with the choice of materials and colours and shapes, however, since then my work has immensely evolved because now I focus a lot on creating systems and complex overlay of materials and shapes in order to transform the situation from something nice to something mesmerising and intriguing.