Interview: Nisha Kapil ; Profile Photographs: Biju Gopal
Innovation and creativity are two traits that naturally come to Amit Porwal. He is a passionate interior designer whose work depicts a balance of uber class taste with functionality and inventiveness. His designs beautifully blend style and luxury with comfort, thereby harmonizing the space. An alumnus of Rachna Sansad's School of Interior Design and Jamnalal Bajaj Institute of Management, he completed his studies in 1998 to go on to work under Hafeez Contractor. Established in 2003, Icon Projects Inspace Pvt Ltd was the brainchild of Amit through which he carved his path into the designing domain.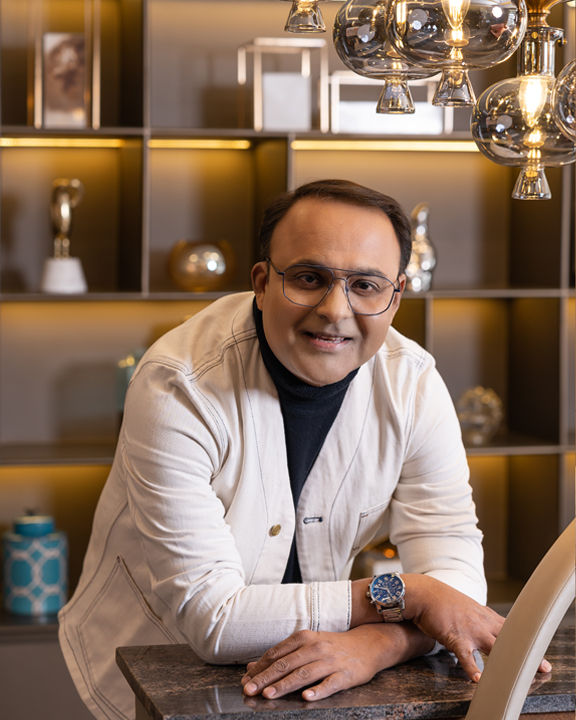 A personification of the design philosophy that his firm thrives on, he started his design journey almost 20 years ago in his first-ever office in Mumbai. A strong ally in this journey has been his wife and partner Preeti Porwal who is known for her aesthetic orientations. Like a true devotee to his work, he gets involved in all the stages of design from conceptualizing, designing and building to execution. "Our endeavour is always to put forward simple, yet strong ideas. We believe that each project and each client is unique and for this reason, each design must also be unique," says Porwal. For him, architecture is embedded everywhere, and he takes inspiration from everything around. It is no more a mere profession for him, but a way of life. As a designer, he believes he is keen on 'responsible interiors' that constantly explores new paradigms and pushes the boundaries. "For us design is poetry, where our lines blend with the verses of harmony, colour and rhythm," says Porwal.
With nearly 20 years of experience, he has worked on almost the entire spectrum of projects, from residences to retail to hospitality. As a true conceptualiser with a strong belief in basics, he has time and again proven to reimagine and reinvent the space in question. "With design ideas sprouting from the needs of the client, we manage to present them with solutions that supplement and complement the client's way of living," he says. Having recently expanded to the global market, Porwal today finds himself with an interesting challenge of designing across cultures and lifestyles. Along with the tangible awards, his personal intangible award is his high-functioning diverse team.
We caught up with Porwal for an interesting conversation, where he speaks his heart out about designing, luxury, creativity, balance and much more. Here's an excerpt from the interview:
The Journey
Nisha Kapil (NK): To start with, how were your initial days like? When did you think of pursuing architecture and began your career in this field?
Amit Porwal (AP): Professionally, I've been very happy with how the journey has been; there have always been some rough parts, but I have enjoyed the whole process of it. For me, it was something which just happened; I was never destined to be an interior designer. I started my initial education with chemical engineering, and that was something which happened organically because it was a family business. This was something that I did not disclose much in my initial years, but now I don't mind talking about it because I believe that when I see the young generation now, I see that there is a lot of confusion when it comes to choosing the right path. I also realised that what has happened to me, happens to many of them, so I think it's a very usual story. Coming from a Marwadi family, it was difficult to convince them, but my conviction somehow assured them.
I got a call from Hafeez Contractor's office because my portfolio had landed up there and I stayed there roughly for a year. It was a fascinating experience working at one of the largest architecture practices in India and I took my inspiration from there. By the end of the year, I had started getting a few sites and I decided to start my own firm. I realised that survival was not very easy for an interior designing firm. Those were the days when the contractors were the ones who used to rule the families who wanted to do their interior works, and an interior designer was somebody that the contractor would fall upon. Unless you were a big brand, people would not invest on interior designers, and so the entire society was in a transition of accepting interior designers and it was a difficult phase. I worked in partnership and failed badly. After a lot of persistence and hard work, I understood that I need to learn the art of management other than creativity, and from then on the journey of profitable interior designing began.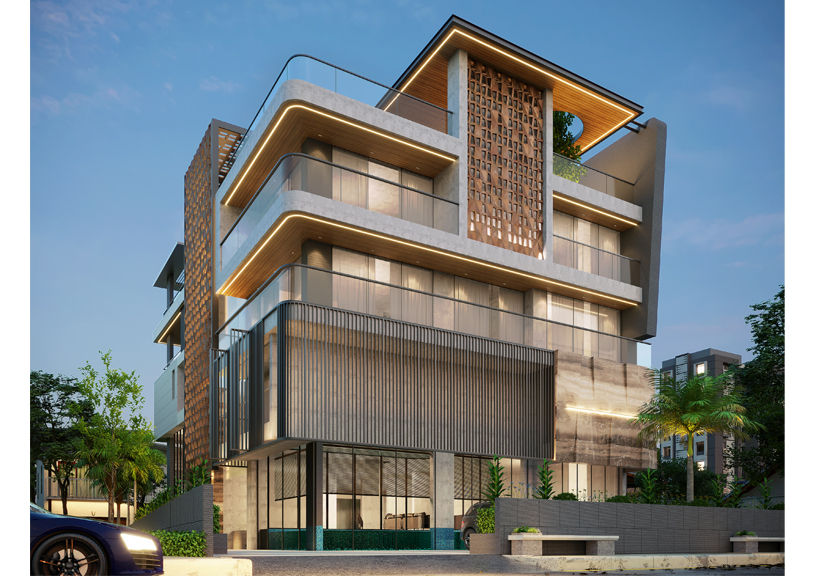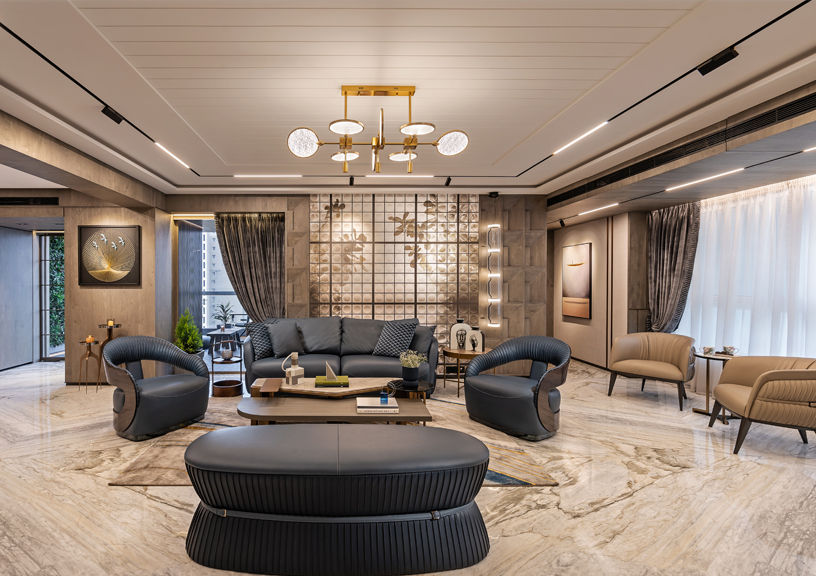 Finding the Balance
NK: What are your views on designing with the team, and how do you keep yourself and your people organised?
AP: The team is the soul of any company and you cannot work without them. I strongly believe that it is the people management which is more important, and I like to pamper my team. I believe one thing that is very important in our profession of creativity is that you need to be innovative every single moment and that's where the team plays a huge role. I like to keep my team intact and invest my time in them for a fruitful journey together. For any organisation to run efficiently and smoothly, the management system should be very good. In terms of ratio, 20% is creativity and 80% is management. You need to manage your clients, your vendors, your team, and the whole lot of it, so you need to be organised and disciplined so that it is reflected on other people too. Keeping it organised is about having some good set of policies and maybe not everybody likes so many policies, but then you don't have a choice. And yes, that's how I like to manage my team.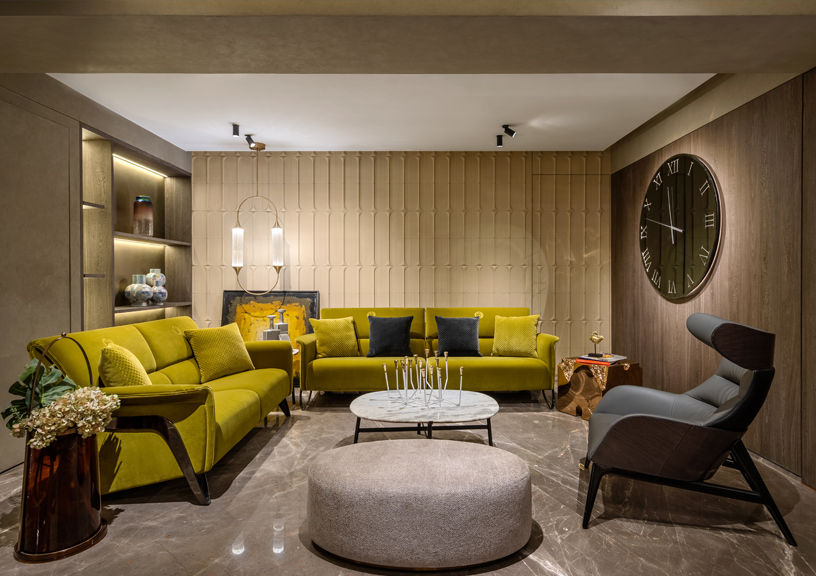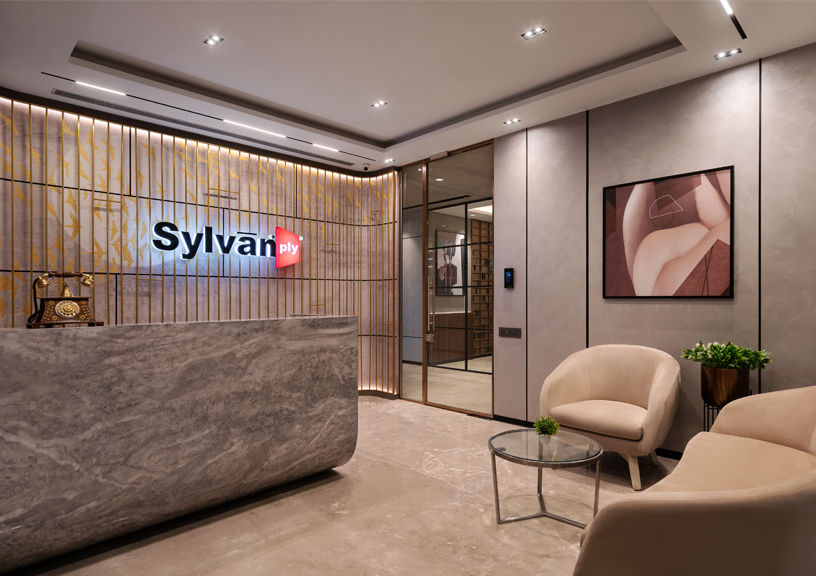 NK: Keeping up with trends is hard work. How do you keep it consistent?
AP: In the initial years, it was difficult with social media not being there. Now it's Instagram world and everything is just on your hand. Keeping yourself updated is not a challenge now. It was a challenge earlier. You get information every single second now, and at times there are days when it feels like it's getting too much. But it was not similar 19 years back when I started. It was difficult to find a niche or identify yourself. We would invest a lot of time, energy and money because it was not so easy then, exploring international exhibitions to keep up with the trends. And that's where the art of getting information about different journals of design came in. I remember the years when we used to go to an exhibition with large suitcases to bring back catalogues for home. We would fill all those with catalogues because there was nothing like an e-catalogue back then. Everything was on print. We used to beg, borrow, and steal those catalogues because we would want those and that is what we had come for, and then try to find a post office because you can't carry such a lot of weight back to your country. So, we did it all.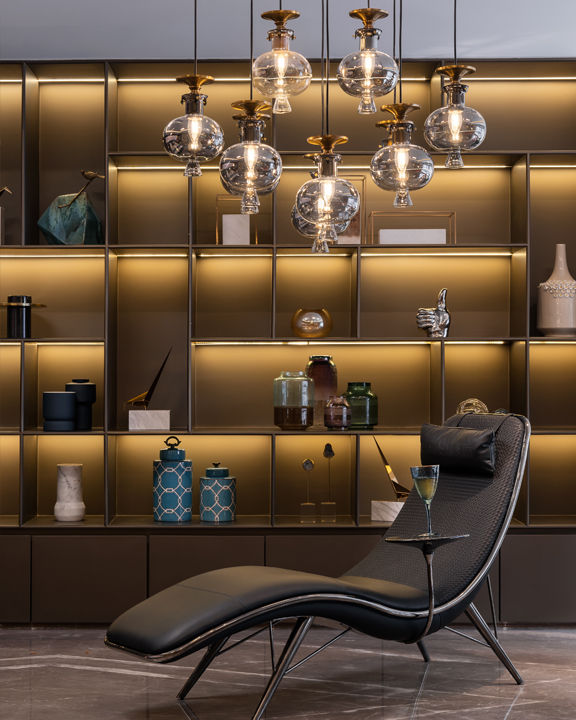 Design Language
NK: What was your design philosophy in the early years and how has it evolved?
AP: I believe in bringing in a lot of natural topography into the design element. Keeping it as natural as possible is something that really excites me, and I like working on this parameter. Keeping the lines simple, not having a lot of materials coming in on one project and keeping the pallet controlled as a design team. Working around the needs of the client because we are supposed to be giving them their dream house or their dream office or their dream project and they are the ones who are going to finally take it up once we leave. So, it is very important that they relate to that space, instead of enforcing it upon them. Any design whatsoever should make the user comfortable.
NK: From luxury interiors to construction and furniture, what other plans do you have for adding new paths in your success?
AP: After almost 20 years of my profession, I strongly believe that now I want to give back to my society. By getting the new talent sculptured in a certain manner, that's exactly where I'm trying to invest my time. We do a lot of workshops with students and try to get the raw talent in its pure form, which I believe is immense and this generation is much more gifted than we were.
Navigating the Challenges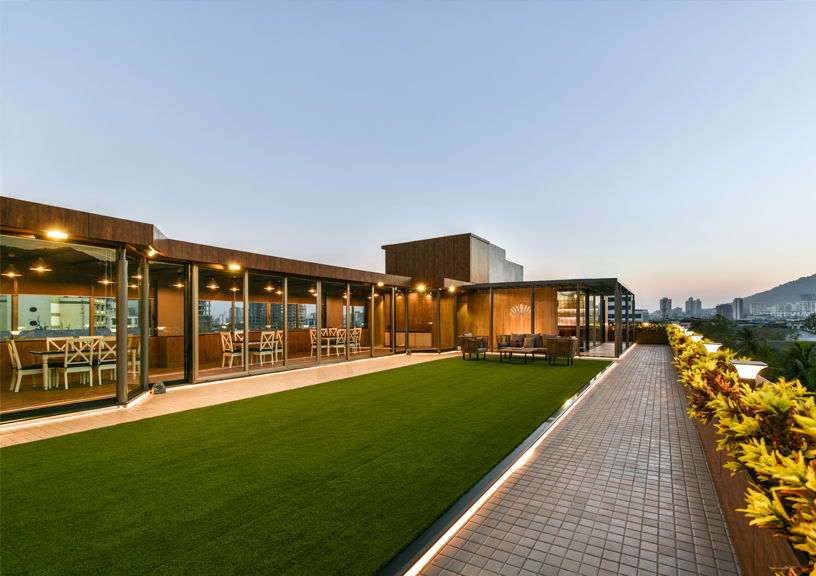 NK: When you plan to design globally, how challenging is it to design for different cultures, societies and lifestyles?
AP: So far, we have been designing for Indians who are settled internationally, so it is not that difficult to cater to their needs. Relating to them and their requirements is very simple, unless that eye comes up and you do a house for a British family or an American family, or something like that, then that is where you really need to get into that understanding of their culture and needs. Right now, we have a Lebanese client, and we are doing their villa in Dubai. We have done a whole lot of research about their particular society, community, how they behave, how they live etc to deliver what they exactly want. What I have also observed in the conversation is that not many people are different from what we are. And that's the best part that you try to identify with.
NK: Beyond management, what are your views on the right use of technology in interior designing?
AP: I believe it is the world of technology now and you will be out of the race if you don't adapt to it. Although personally, I'm not a tech savvy person and I still sketch on my sheets because that's how we were taught. But now times are changing. Over a few years now, I have also learned the art of technology because learning at every stage is very important. So, I believe technology is an integral part of any profession and if you don't accept it, if you don't adapt to it, explore it; you will be left behind.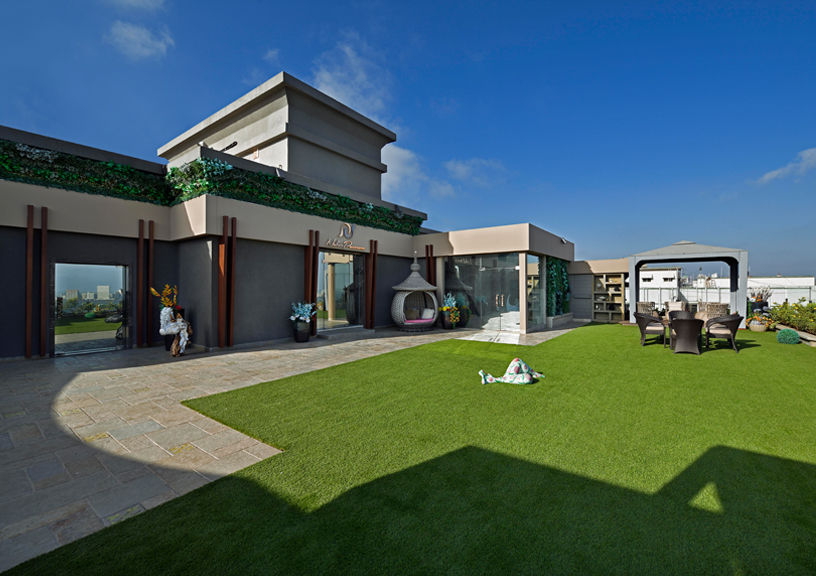 NK: You have gained 20 years of experience in the industry; what advice would you give to your younger self as a designer?
AP: I would have hoped that my initial career could have been a little smoother. But then these are the rough roads that make you a man. So, the advice I would have given myself back then is to keep your focus intact and be consistent. You are going to get into so many different distractions, but the key to achieve your goals is to keep on moving.
NK: You have worked on many luxury projects; can you suggest a few ways in which luxury can be affordable for even the middle-class people?
AP: For me, luxury is having a good time with myself in my space. I believe every section of the community can get the luxury by actually exploring and understanding what they want. I believe luxury doesn't really mean materialistic pleasures, but it is the comfort and resonance the space offers. That is if I don't have gold, I will have something like brass, or if I don't have brass, I'll add something which is like steel but can be coated as brass. So there are many ways that you can get into that mode and feel happy about what you own. Not everybody can afford the kind of chandeliers and lights that we do. But then you have to go deeper and try to understand that how you can source it locally. Sustainability and locally available materials are the real jewels, and an uncompromised way of looking at a particular project.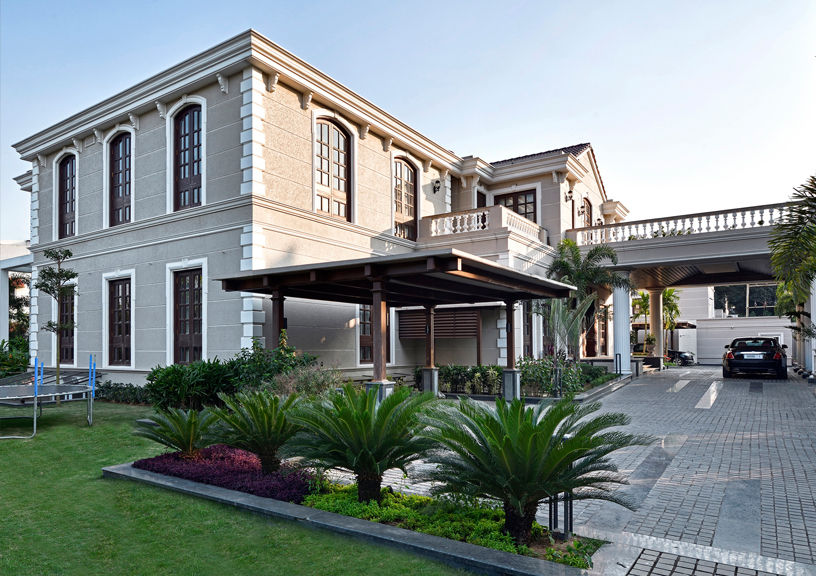 Characterising Luxury
NK: What are your views on luxury? How is it common or different for different lifestyles?
AP: At this point we are catering to two types of clients—the first set is where he wants to shout out that I have arrived and have money to spend, and the second set of clients is the one who has made enough money and now wants to get into the Zen mode. So the zen mode people have seen it all, done it all, and have become more subtle, and they understand that luxury is in the essence of actually making your project look much simpler, whereas the first set of clients wants to spend money and get the best out of everything. I believe the definition of luxury is different for every individual, and as designers, we need to cater it and tailor fit it.
NK: How do you want your work to impact the people?
AP: So of course, we would love to be recognised in the society with the kind of work that we are doing as designers, but other than that I always seek for an evolution of how we are and how we behave. How as a society and community, we reflect on each other. As a responsible designer, I feel it is my duty to give back to the society and mother nature in the best possible way.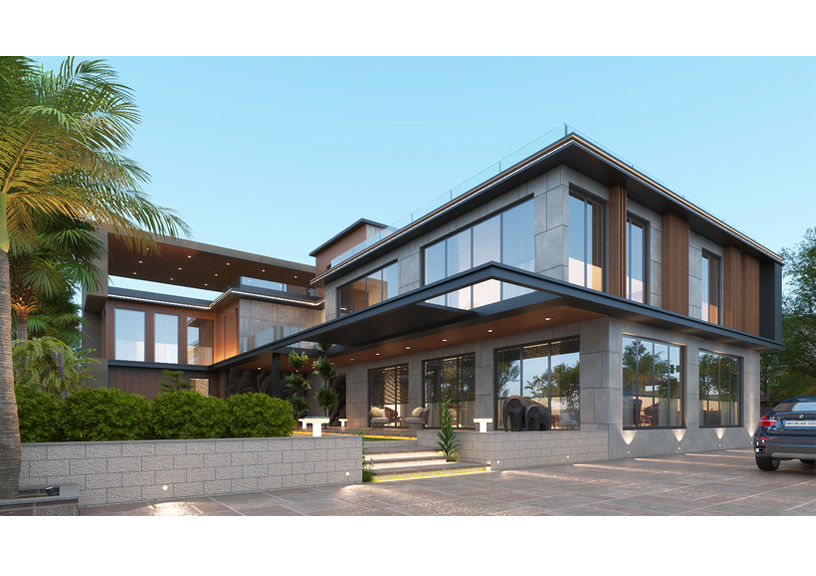 NK: What are you currently working on?
AP: We are doing a whole lot of projects and are busy for the next three years. We are doing some very interesting and challenging projects such as night clubs, which we have not done earlier—something which is very exciting for me as we're designing for a certain generation and it is something that we probably are not used to doing. So, the expectations here are completely different and the level of designing and detailing is also very unconventional and out of the box. We are also doing some excellent commercial projects that we look forward to. We have a lot of projects in the residential segment too like villas, second homes, large apartments, duplexes. We're doing some projects in Dubai and internationally too, and that is something which we always looked forward to as we wanted to go beyond the geography of India. So, you can say, almost all the verticals of interior designing are what we are into now.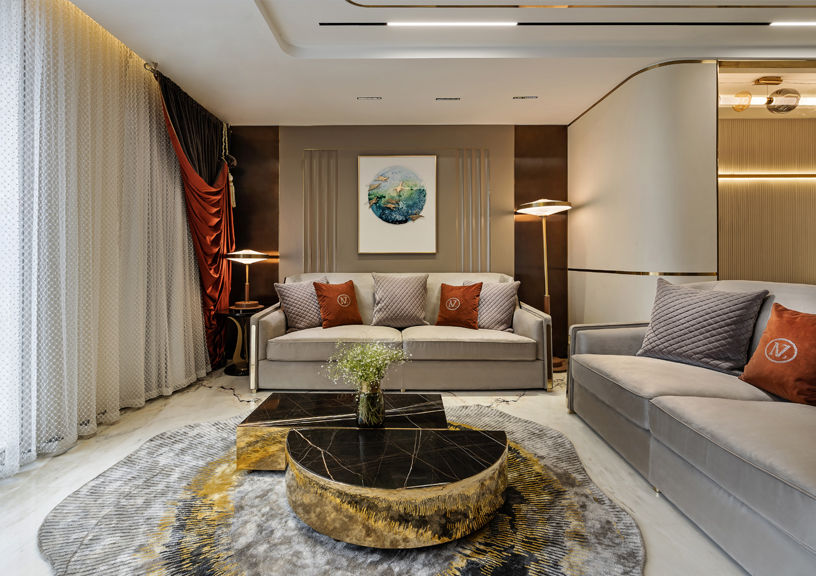 NK: Considering the number of years you have spent, your portfolio is vast. Which has been your most challenging project and why?
AP: A few projects that I did in my early years were the most challenging ones. Firsts are always challenging. I will give two examples of two very different design analogies. Around 11 years back, I met a client who showed me a plate of 50,000 square feet and wanted to make a Banquet Hall there. Before this I had never seen this large a space at one go. It was a challenging project because it had everything. It had a kitchen, banquet hall, a large open space with a terrace, which also involved landscaping and some structural work. So, learning how to do it for the first time, delivering it within a certain time frame and convincing the client was a huge task, but I took it. In fact, let me tell you that banquet halls go into renovation every five to six years because they need to keep updating their property to get business. And we've been doing that project since then. Now it is much easier, because now people know that we have done a lot of banquets and such kinds of properties.
Another challenging project was in 2015 in Bhubaneswar, where the client wanted a colonial house, which I had never done before. For this project, a set of teams was dedicated to do research before we could get into the planning process. The client was equally involved in every detail of the project as he was very clear about what he wanted, but he gave me the freedom of filling the empty canvas my way and that was a very overwhelming and challenging task that I enjoyed.