Architect Dinesh Panwar experiments with forms and facades in a way that the outcomes are sustainable, functional as well as aesthetic. He aims to achieve calming, pragmatic and timeless spaces in every project.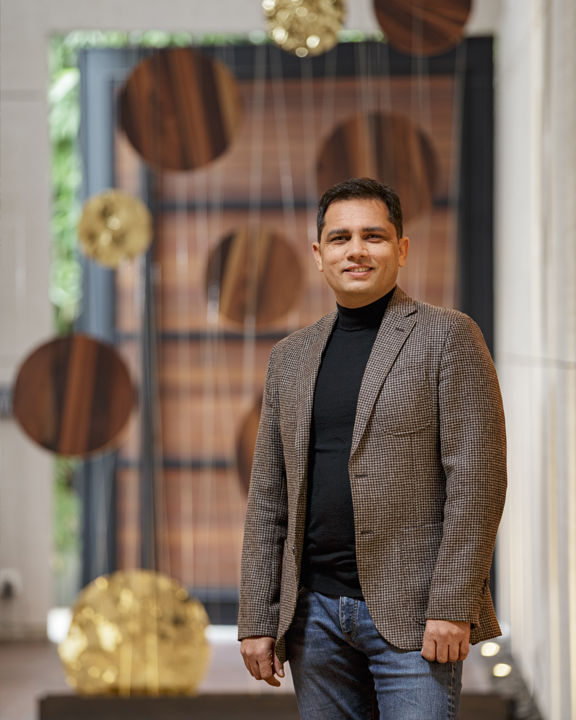 What you create endures, often for generations. One can change someone's life and perception through a spatial creation; a built form can become a part of your memory"—these thoughts intrigued architect Dinesh Panwar drawing him towards the profession of architecture and establishing Urbanscape, an award-winning design studio engaged in exemplary works. He believes in exploring the unexplored, and experiments with forms and facades and works across different building typologies and programmes. The result comprises unique designs that are both sustainable and functional, with an unparalleled aesthetic.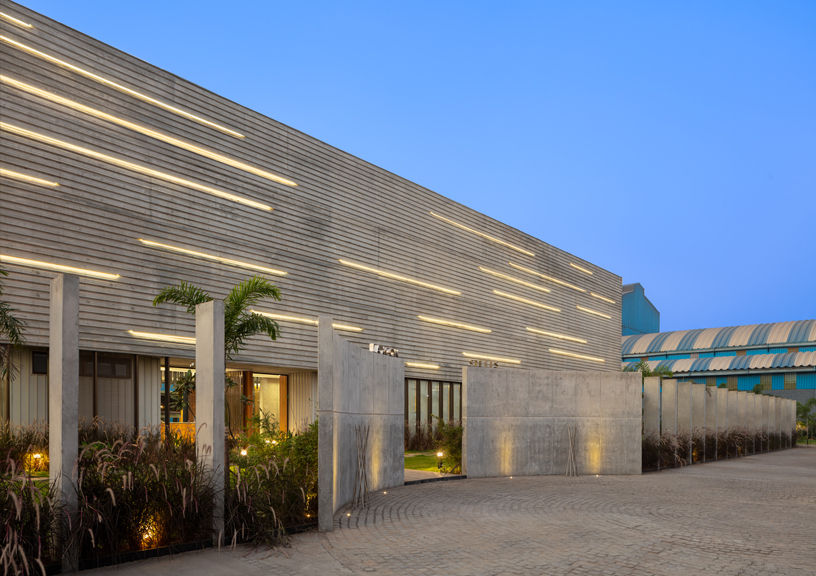 Passion, innovation and attention to detail are the characteristics reflective of his design ideology. The studio's ethos of manifesting the user in the centre of the design is evident in each project. Whether it's a residence, an office space or an industrial building, highly functional and innovative structures are created that match the tastes of its distinctive clientele.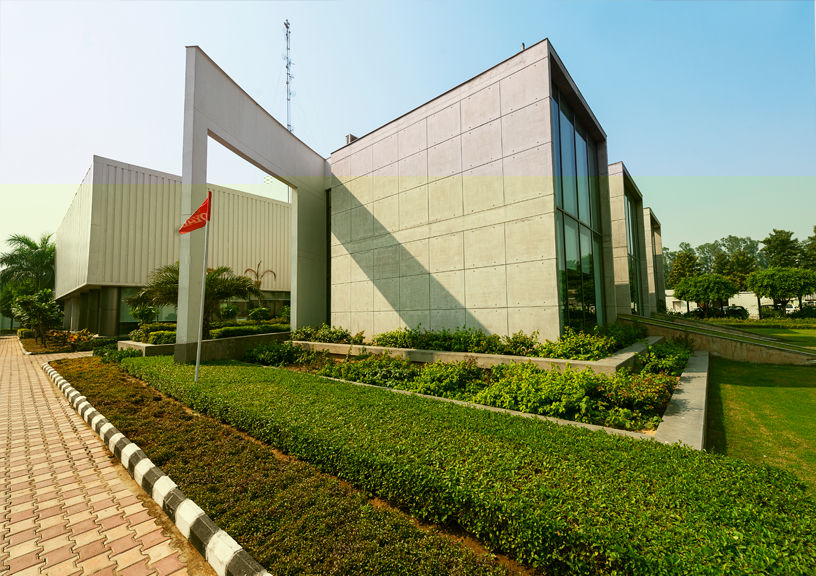 He emphasises on context, materiality, site topography and climatic conditions. Sustainable elements are woven through in his work. "Sustainability is the need of the hour. It should not be treated as a fad. And both architects and clients need to understand the larger benefit and implication of building sustainably," says Panwar.
All his projects are explored and executed differently, such that every offering from the Urbanscape atelier is absolutely unique. "There are no shortcuts to hard work! Tattoo this on your arm if you must, but never, never forget this," says Panwar. We bring to you, his inspirational design journey that he shared with us. Read on…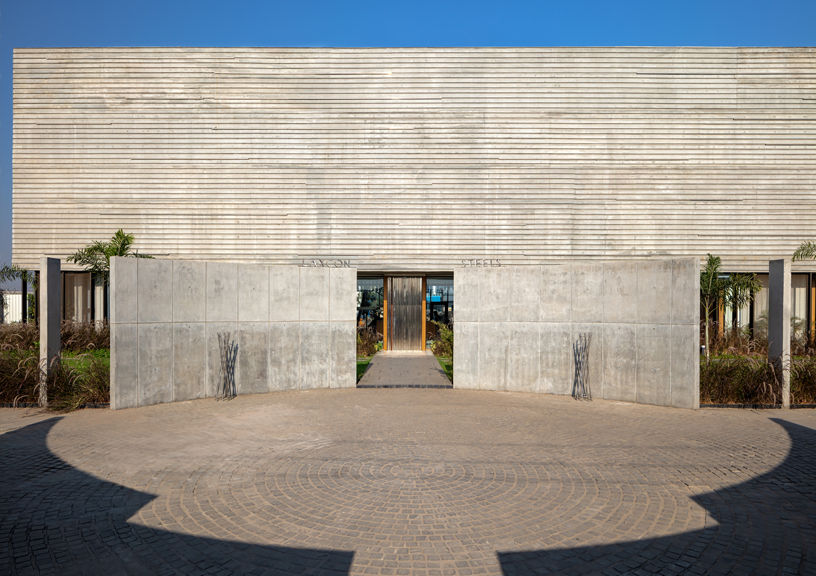 Nijita Nandan Kadam (NNK): What inspired you to pursue a career in architecture?
Dinesh Panwar (DP): It's practically impossible to accept that someone is born without any talent; it is mostly dormant until we recognise it and nurture it. Architecture was probably my calling. I could relate to forms, spaces, textures, volumes and experience them through drawings, sketches, etc. The very fact that what you create endures, often for generations, fascinated me. That one can change someone's life and perception through a spatial creation; that a built-form can become a part of your memory was intriguing. All these were stimulating thoughts that pushed me towards architecture as a profession.
NNK: We are keen to hear you describe the evolution and phases of your practice.
DP: A graduate from the Institute of Environmental Design, I joined Kanvinde, Rai and Choudhury as an intern for six months, where I was enthused by the works of Ar. Achyut Kanvinde and consider him to be one of my biggest inspirations. Through a career growth curve, in 1999, I worked at Aakar Design Consultants Ltd, in the role of a Junior Architect and soon in two years grew to be the youngest associate. Growing further in 2003, I began my own endeavour with two partners and started Positive Spaces to later founded and established Urbanscape Architects. Hence, the outcomes of all my works reiterate an honest and genuine intent of practice, design, materiality, and context. My works reflect the maturity, growth, and complexity I gained through the journey in the industry.
NNK: Could you tell us about your goals in design and the process? What are the objectives?
DP: The essential goal of any design process is the comfort of the user and how a space can finally 'belong' to them, and has its impact on the larger fabric of the society and its immediate context. That is the ultimate goal for us as well. Our process, simply put, is user-centric. For instance, in an educational project, the student/child becomes the user; in an industrial project, the labour and material take centre stage; and in the residential assignment, it is obviously the family that shapes our response.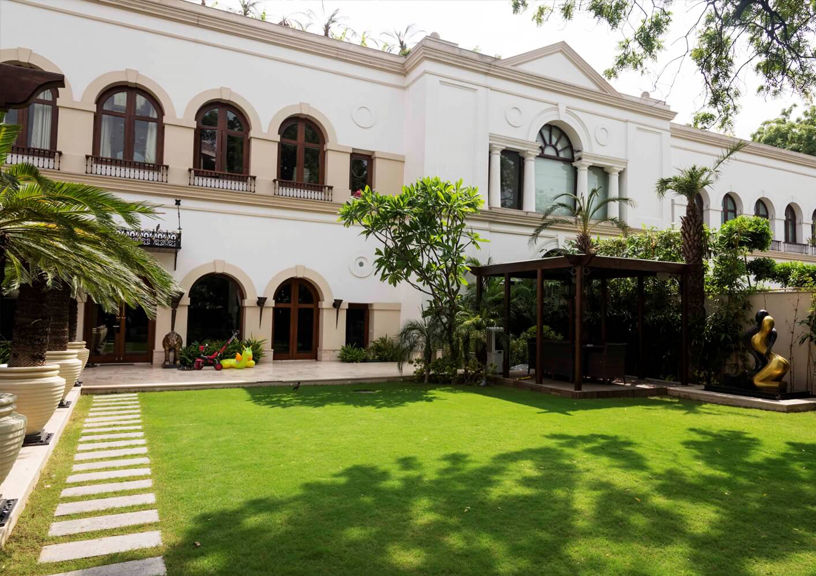 NNK: What according to you are the three of the most important elements of good design and good architecture?
DP: Context + Materiality; The comfort of the user;
Light (either its presence or its absence)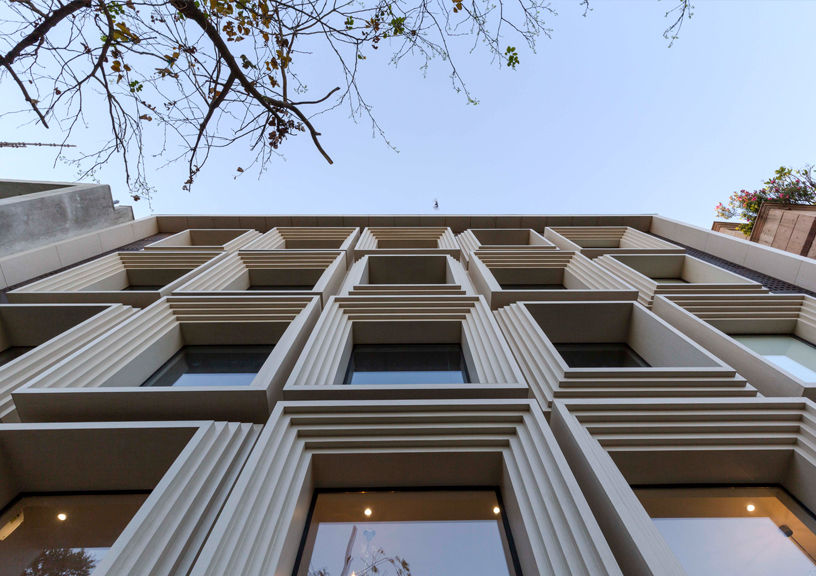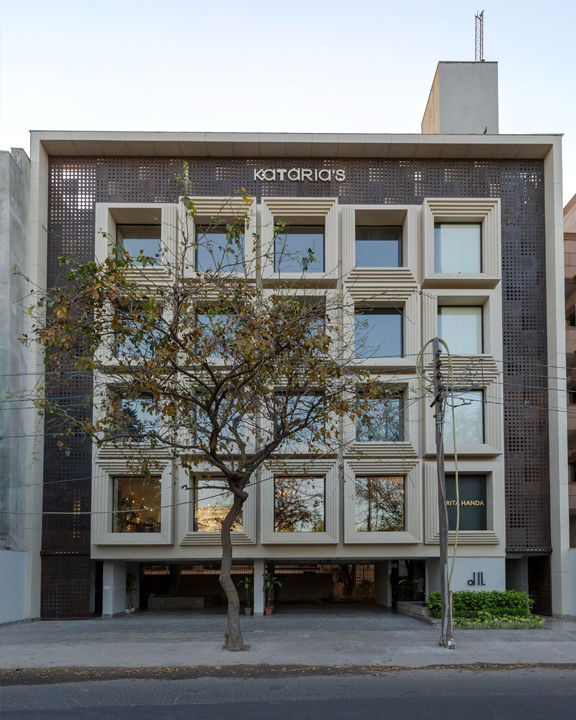 NNK: What is the social relevance of architects in today's market-driven world?
DP: Our architecture must be sensitive towards nature and the life that exists around it. It must respect the ecosystem it is part of.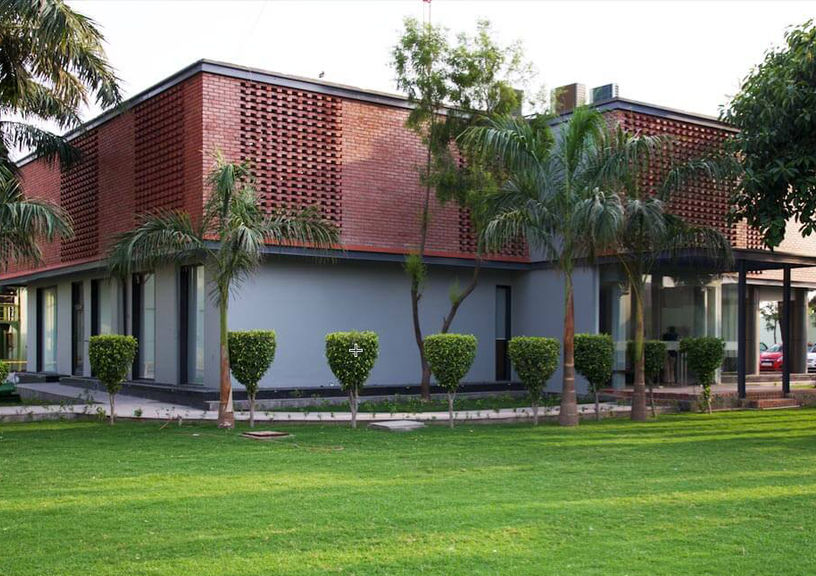 NNK: What, in your view, is the potential of architecture for bringing about change in society?
DP: Architecture is not just limited to homes, schools and building; it can be a tool to design new cities and ecosystems whereby we try and build in a much sensitive manner where different species can co-exist. It doesn't have to be demarcated in cities and towns, and buildings and forests but beyond it.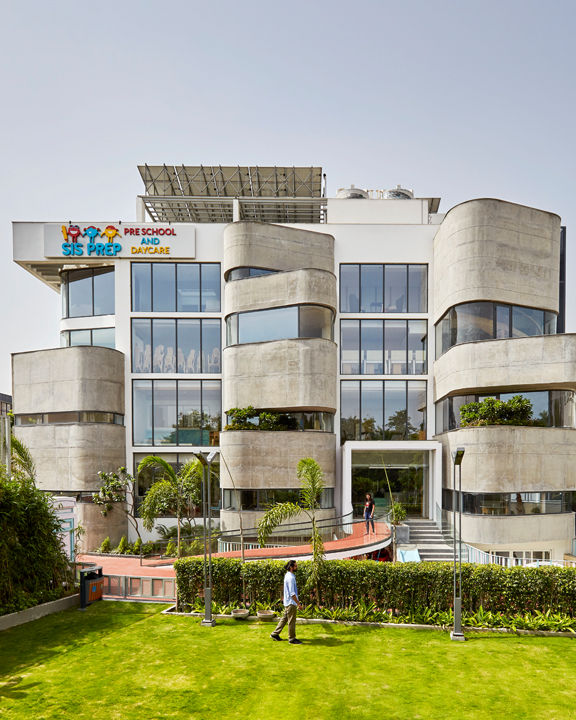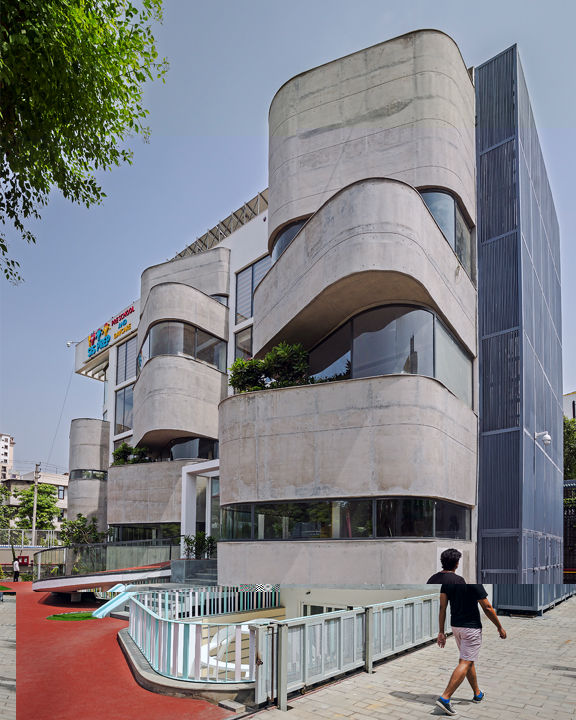 NNK: Could you elaborate on what changes can an individual architect bring about?
DP: Good architecture plays a crucial role in bringing about a positive change in the society. This has been seen time and time again. As I mentioned earlier, our work is all about the user, and the objective of bringing in something good to the people and impacting their lives positively is part of that goal.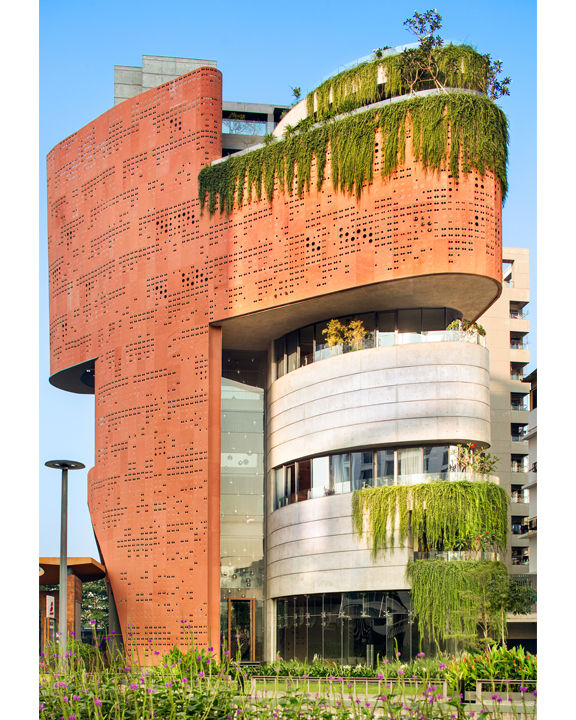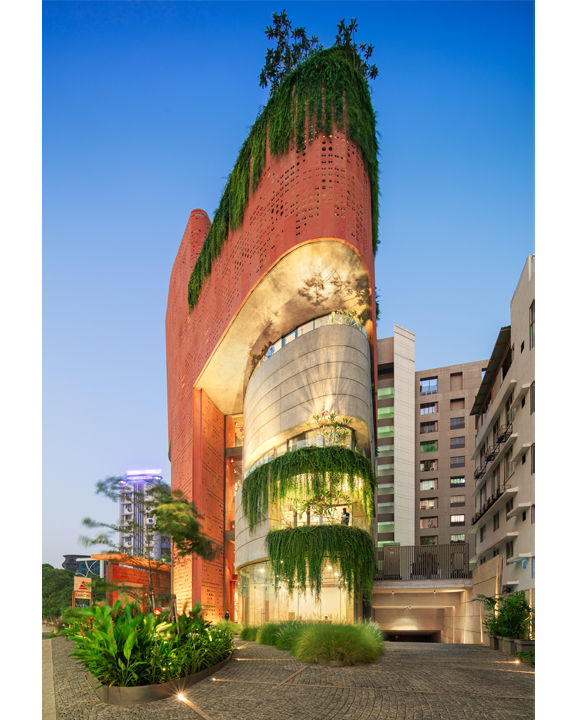 NNK: Today, world is getting serious on climate change. What is your take on sustainable practice in architecture?
DP: Sustainability is the need of the hour. It should not be treated as a fad. And both architects and clients need to understand the larger benefit and implication of building sustainably. We've done a few platinum and gold rated sustainable buildings. But does every building need such a 'stamp' so that it is declared as a green building? Not necessarily! Build contextually, build responsibly… even with that you achieve a lot.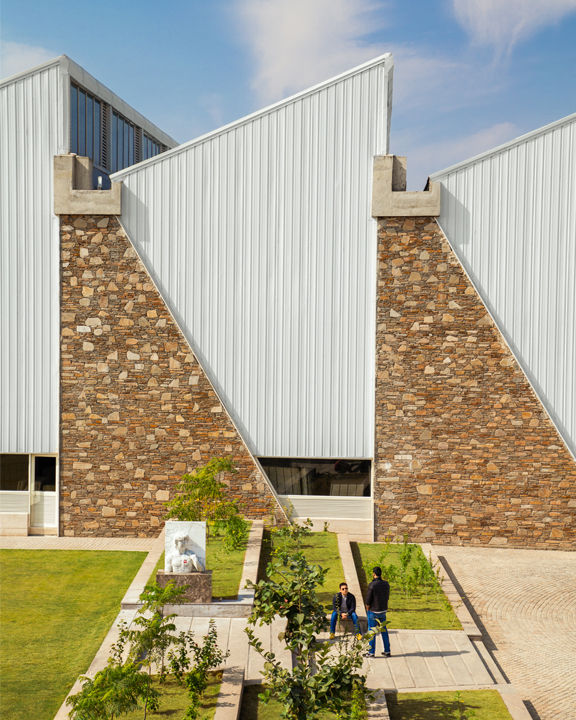 NNK: What are your future plans? Where do you think the firm is heading in terms of the nature and typology of work?
DP: We're looking positively ahead to scale up our practice as well as increase engagement with the hospitality, resort, industrial and bespoke residences segments.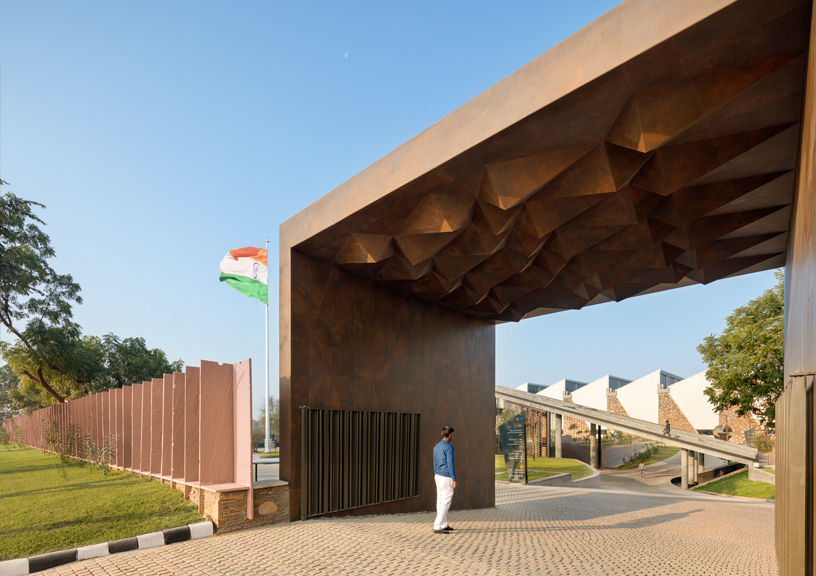 NNK: You've worked on diverse projects, tell us about the most challenging, most admired projects?
DP: Each project comes with its own challenges and appreciation. Be it the 100-year-old heritage house we did a few years ago, the first residence we did in exposed RCC in 2008, the factory and office building we did for Stonex India or the office building designed for the Sangini Group in Surat. Each one was unique, and therefore each one is special in its own way. For instance, the Stonex office was conceptualized to serve as an eminent landmark in Kishangarh. Instead of erecting a factory-processed industrial shed that focuses on the product and does not communicate with the people who inhabit it, the Stonex factory is developed as a native production-house, geared for excellence and innovation of the global order, while successfully carving out a niche of its own amidst the industrial landscape. The architecture is an attempt to reinforce the Urbanscape studio's ethos of manifesting the user at the centre of the design process. Keeping the worker who inhabits the typical stone processing factory of a similar scale and nature, under harsh temperatures of around 48 degrees Celsius with scorching sun and dry heat throughout the day, the design of the complex is an attempt to enable a better work environment. The production unit is thereby designed to keep the inside space comfortable throughout the day even when the temperature outside is at its peak.
As far as the Heritage Villa was concerned, the vision was very vivid in terms of design, language, and form. The inspiration is rooted in the age-old traditional architecture. More than inspiration, it was the challenge to restore such a dilapidated heritage building and create a serene, positive, and sumptuous space for living with clean architecture and interiors, large openings, courtyards, thoughtful double height spaces for visual connection.
A conservationist was called in to understand the nature of conservation, as the original walls were restored using original techniques. With the help of structural engineers, restoration specialists from Delhi and Bangalore, the structure was stabilized, filled out cracks and re-cast slabs to provide integrity to the structure. The biggest challenge was to retain the character of the building.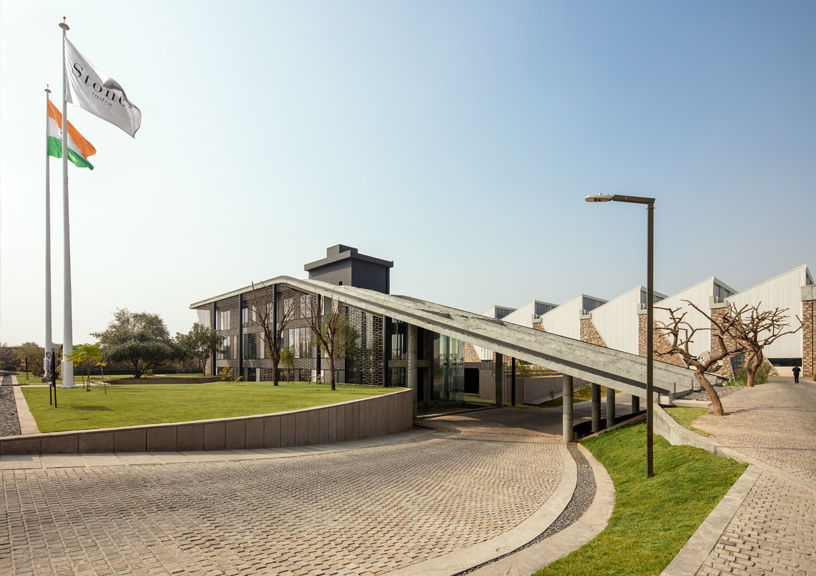 NNK: What are your interests/passion other than architecture? We heard about your fascination for bikes…
DP: The mind and body needs to be challenged to extract the best from it. I love the adrenaline rush I get from biking and I also love how long cycling trips reduce that mad pace of life we have to keep up with. I have quite an interest in art, too. I can indulge aspect in the course of our work; it's exciting to see and experience more of it.
NNK: Do you have a message for the younger generation of our readers?
DP: Yes, I most certainly do. There are no shortcuts to hard work! Tattoo this on your arm if you must, but never, never forget this. You are all blessed to be born in times when this profession is driven by technology. Make the best use of it. But also remember, a space cannot be only visual-deep. It has been more meaningful than that. It must be an experience. So, learn to experience your design before implementing it.
Photography Credits: Andre J Fanthome